When Hillary Robinson, 52, moved to Zoar, Ohio, she joined the local preservation association and became an active member in her new community. Eventually, she'd meet her future husband, attorney Darrell Markijohn, through the association. They blended their families to include four children and two stepchildren.
Hillary was always running from one school activity to another. Add in her duties as vice president of her family's manufacturing business and that left little time for herself. "I kept putting off important things for myself, in particular yearly mammograms," recalls Hillary.
At a routine medical exam at a local hospital, the nurse practitioner felt something abnormal in Hillary's right breast. An ultrasound and mammogram showed a mass. A biopsy revealed she had invasive ductile and lobular carcinoma — a type of breast cancer that begins in the milk-producing glands of the breast with the potential to spread to the lymph nodes and beyond.
"I was so shocked. My first thought was I have to get through this for my kids so I can be there for the next phase of their lives," says Hillary.
The physician said it was an easily treatable cancer, but suggested she get a second opinion to be comfortable with his recommended care. Hillary decided to get another opinion at Cleveland Clinic.
After a series of tests at Cleveland Clinic, enhanced images showed other areas of concern in her breast. Hillary needed a mastectomy or removal of her entire breast. She decided to continue her cancer care at Cleveland Clinic.
"Hillary had different options available for restoring her breast form after mastectomy. We discussed her goals and expectations to determine how to proceed," explains Graham Schwarz, MD, plastic surgeon at Cleveland Clinic. "Hillary wanted to use her own tissue to reconstruct her breast to have a durable, long-term solution and more natural feel. This needed to be done in different phases due to the complexity of her cancer treatment."
In April 2019, Dr. Schwarz and a surgical breast oncologist collaborated for the first surgical phase. The surgical oncologist completed a nipple-sparing mastectomy — a variation of the total mastectomy where the nipple is preserved to make the breast reconstruction look more natural and Dr. Schwarz inserted a tissue expander that would give her a temporary breast shape until the next surgery.
"I don't know where I would have been without the excellent, collaborative care I received at Cleveland Clinic; they're the finest physicians I've ever had."
Cancer was unexpectedly found in the axillary lymph nodes under Hillary's arm during the surgery. Thirteen lymph nodes were removed with three being cancerous. "This was a fear of mine before surgery," remembers Hillary.
Following surgery and recovery, Hillary underwent four months of chemo, followed by five weeks of radiation. This combination of these necessary cancer treatments caused tissue injury and scarring.
Hillary began to experience swelling in her arm and hand resulting from a condition known as lymphedema, a disorder resulting from disruption and resultant dysfunction of her lymphatic system. To reduce the swelling, Hillary wore compression garments and underwent lymphedema rehabilitation at Cleveland Clinic.
"The axilla, or armpit region, is a crossroads for lymph drainage from the breast and arm. After lymph node removal and radiation, the newly created gap between the lymph channels, combined with increased scarring, produced a high-risk situation for the development of lymphedema," explains Dr. Schwarz.
The second phase of surgery in March 2020 was two-fold: focusing on Hillary's breast and lymphatic issues. The surgery began by taking out the temporary breast implant and removing excessive underarm scarring. Next, Dr. Schwarz and his team worked on transplanting abdominal fat, skin and lymphatic tissue from Hillary's lower abdomen to recreate her right breast and reconstruct her damaged lymphatic system. During this meticulous process, the team used the DIEP (deep inferior epigastric perforator) flap and Vascularized Lymph Node Transplant (VLNT) techniques. These specialized procedures require microsurgery to reconnect arteries and veins to restore blood flow to the transplanted tissues in their new location.
"Dealing with cancer is a highly stressful process and I am amazed every day at the resilience that patients like Hillary show. At Cleveland Clinic, we are committed to providing highly coordinated, multidisciplinary care that addresses not only cancer itself, but also the after-effects of treatment such as lymphedema. It is gratifying to know that breast and lymphatic reconstruction played an important role in helping Hillary return to a more normal life. I was just one stop along the way in her cancer journey," explains Dr. Schwarz.
The last phase of Hillary's surgeries took place in November 2020, when surgeons made revisions to her right breast and to her left breast to make it symmetrical to the right side.
"I can't stress the importance of mammograms. It's one thing women need to do for themselves no matter how busy their schedule is," says Hillary. "I don't know where I would have been without the excellent, collaborative care I received at Cleveland Clinic; they're the finest physicians I've ever had."
Related Institutes: Cleveland Clinic Cancer Center, Dermatology & Plastic Surgery Institute
Patient Stories
Patient Stories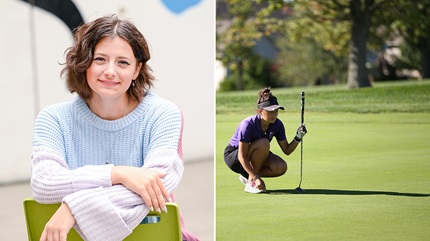 Jun 1, 2023
"I don't remember everything that happened before surgery, but right before fully going out, I remember things being very fun"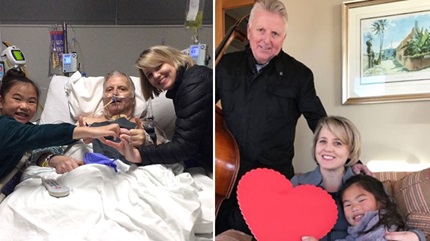 May 31, 2023
"Donors and caregivers. They're the real heroes. They sacrifice so much, and we wouldn't be here without them."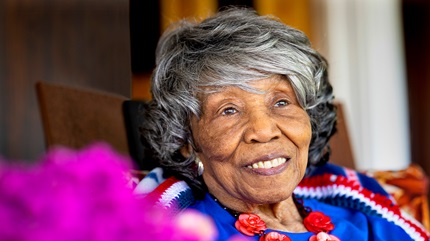 May 30, 2023
"I woke up coughing, and I couldn't move anything on my right side. I knew I had a stroke."