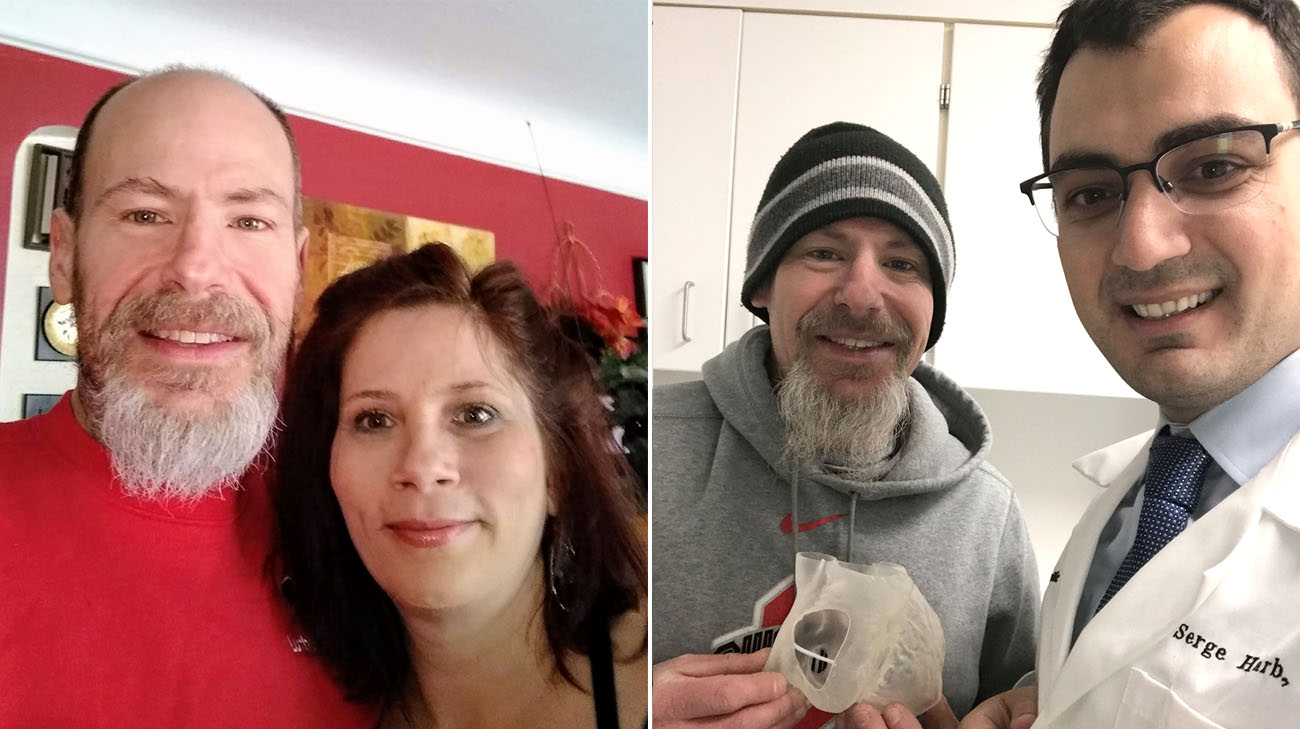 Once Russell Moore was able to cradle his heart in his hands, and see exactly where surgeons would operate and what they would do, his confidence soared.
Of course, it wasn't his actual heart he held in the office of his cardiologist, Serge Harb, MD. It was a 3D-printed, one-to-one scale model produced by a team in Cleveland Clinic's Lerner Research Institute. The heart was an exact replica of his damaged organ. It gave surgeons the information they needed to make a complex repair on his tricuspid valve (TV).
"It's amazing what technology can do -- to have my heart right in front of me was a cool thing," exclaims Russell, age 49. "When the surgeon said the model was going to make his job easier, my confidence shot up. Because anything I do at this point is a risky surgery."
The February 2019 surgery would be the 17th surgery he's enduring for his heart and other ailments.Not every hospital has the capability of performing it, which is why Russell came to Cleveland Clinic's Miller Family Heart, Vascular & Thoracic Institute. The procedure has one of the highest mortality rates of any heart surgery in the U.S.
According to Dr. Harb, who is an expert in valve disease and advanced cardiac imaging modalities, the risk of preforming TV surgery on Russell was further magnified by the altogether poor condition of his heart. In fact, he suspected Russell's leaky TV may have been caused by a tear from previous surgeries to reposition a defibrillator lead first inserted in his heart years ago.
"Getting detailed images of the TV is notoriously challenging, given its position in the chest and how thin its leaflets are," explains Dr. Harb. "Instead of the surgeon having to figure out the defect and plan the complex repair during the operation, the printed model allowed him to be completely prepared prior to surgery."
To create the 3D printed model, Dr. Harb and team first conducted a series of high-spatial-resolution cardiac imaging tests, including three-dimensional transesophageal echocardiography and four-dimensional cardiac computed tomography.
The images from the tests were combined to create a personalized 3D model of Russell's heart. When printed, the model clearly showed the valve defect. It enabled the surgeon to optimize his pre-surgical plan, customize the operation to Russell's unique anatomy and anticipate potential complications.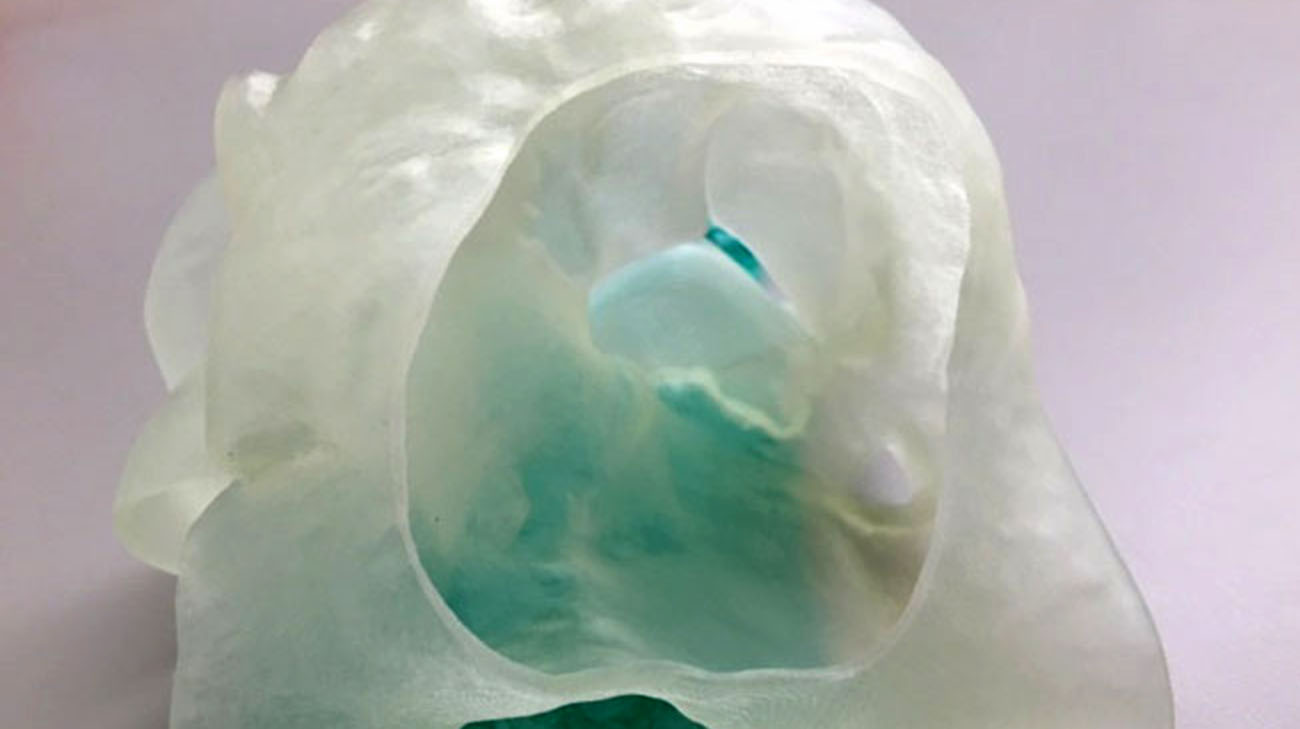 Surgeons use 3D-printed heart models to see a patient's unique anatomy, like this tricuspid valve. (Courtesy: Cleveland Clinic)
"Once the cardiac surgeon saw the specifics of the defect, we were able to use the model to go over the valve repair details with Russell. He had the chance to "see and feel" his printed heart," notes Dr. Harb. "We are fortunate at Cleveland Clinic to have state-of-the-art imaging technology and an amazing 3D printing lab with an outstanding team."
Russell's surgery was completed without complications. While he still deals with other heart and medical conditions, he feels better than ever. He hopes other patients with difficult and complex medical conditions will be able to benefit from 3D modeling.
"If it can make the surgeon's job better and more efficient, and ease the patient's mind, I'm all for it," he stated. "I would think the possibilities are endless."
Related Institutes: Heart, Vascular & Thoracic Institute (Miller Family)
Patient Stories
Patient Stories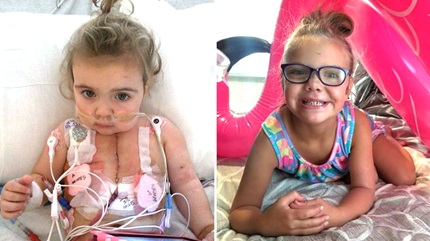 May 14, 2021
"Nobody knows she's had a heart transplant unless we tell them. It's been amazing."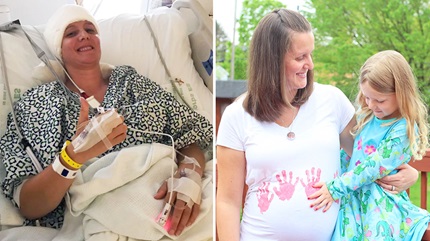 May 9, 2021
"I thought seizures were something I was going to have to live with forever."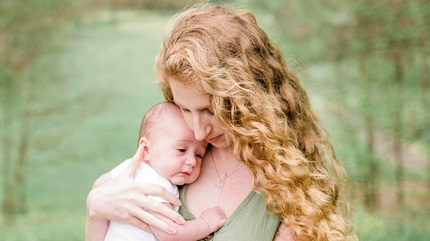 May 7, 2021
"I was prepped for heart surgery, just in case. We had a whole team ready to support us."