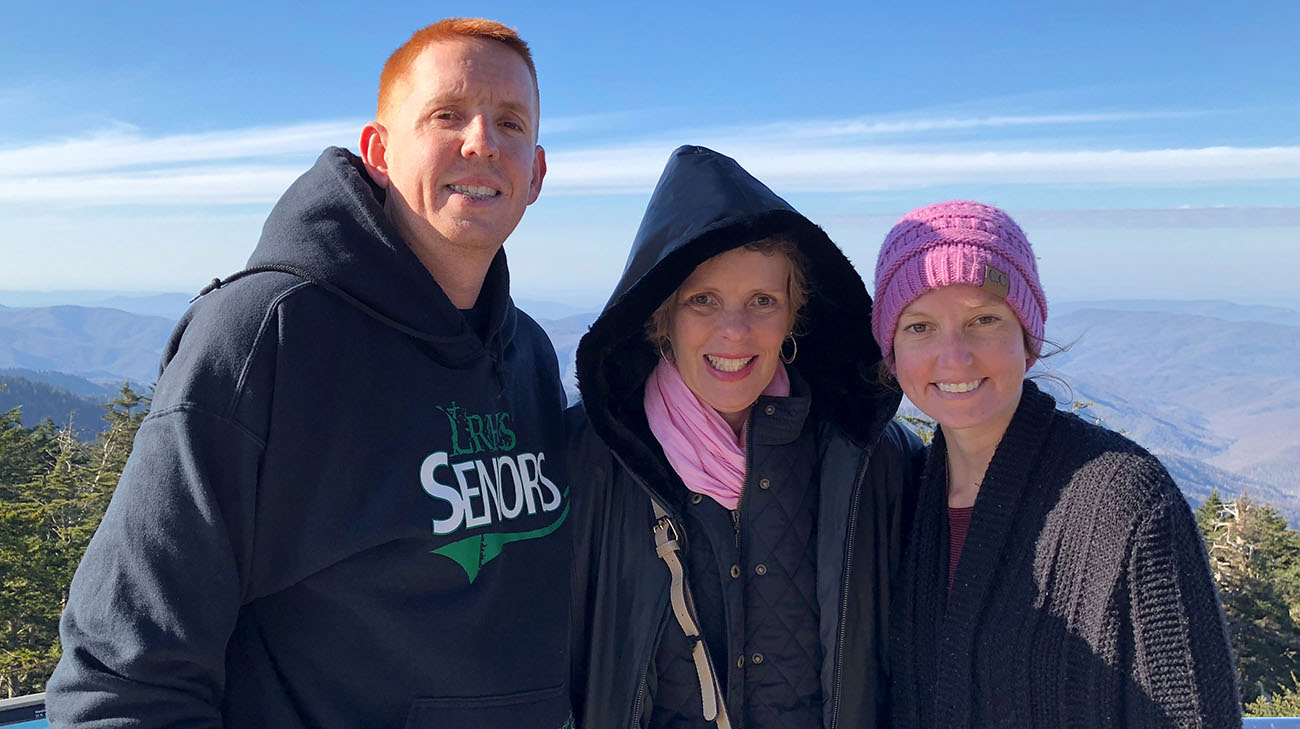 Roadtrip! That's all one of the Fahey siblings needs to say before they pack their bags and book a hotel. Kara, 27, lives in Orlando, Florida, and Ryan, 30, lives in Atlanta, Georgia. Road trips give them a chance to explore the world and hang out together — two things they love to do.
Growing up, the Faheys always went on yearly family vacations — probably what led them to their love of travel. Kara was always sick with stomach issues but her parents thought she just wanted attention. Before a family vacation when Kara was about 8 years old, she complained she didn't feel good. Her mom waved it off and said she'd be fine.
While on the road in South Carolina, Kara ended up needing emergency medical attention. The physician noticed spots on her lips and talked to her parents about her other medical complaints. He put the pieces together and diagnosed Kara with Peutz-Jeghers Syndrome (PJS). She required immediate surgery.
PJS is a hereditary disease — Kara's mother and grandfather had PJS and later Ryan was diagnosed. It's characterized by benign polyps in the stomach, small bowel, colon, rectum, lungs, nose and bladder; and dark colored spots on the lips, mouth, eyes, nose, hands, feet, genitals and anus. The polyps in the small bowel can cause intestinal blockages, which if not treated promptly, can lead to intestinal perforation or gangrene, requiring a bowel resection.
Like Kara, this is commonly how children are initially diagnosed with PJS. "It was good to know that something was actually wrong and I wasn't complaining for no reason," remembers Kara.
"It was the first time in my life that I could receive care by physicians who specialize in treating PJS and at a hospital that provides a continuum of care for the disease."
Those with PJS also have an increased risk for certain cancers, including breast, pancreatic, colorectal, ovarian, testicular and lung.
Through the years, Kara would still feel sick and had recurrent polyp-related bowel obstructions with gangrene. She had six surgeries, mostly to remove polyps but also to remove a very large portion of her small intestine due to gangrene. She didn't have a particular doctor following her medical issues, just whomever she saw at the time.
Kara, an occupational therapist, moved to Orlando from Bradenton, Florida, for a new job. Her physician in Orlando removed polyps regularly, but he didn't really know how to properly treat PJS and suggested she seek medical care at The Sanford R. Weiss, MD, Center for Hereditary Colorectal Neoplasia (The Weiss Center) at Cleveland Clinic — a registry and center of excellence in treating hereditary colorectal cancer syndromes like PJS.
After doing a bit of internet research, Kara made an appointment to see a specialist at The Weiss Center in May 2019. "It was the first time in my life that I could receive care by physicians who specialize in treating PJS and at a hospital that provides a continuum of care for the disease," says Kara.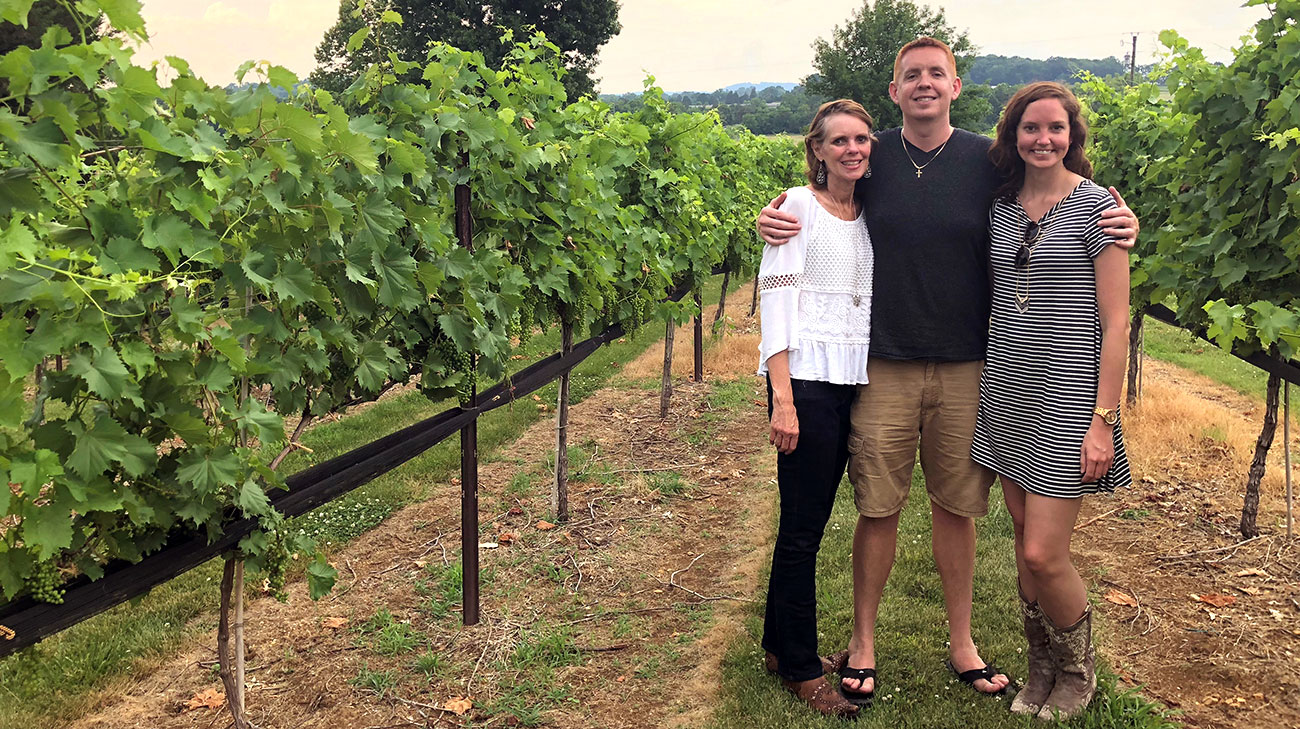 Kara and Ryan Fahey with their mom on one of their annual family road trips. (Courtesy: Kara and Ryan Fahey)
Kara had various appointments and tests in order for physicians to get a clear picture of her case. Intestinal scans showed a multitude of polyps that needed to be removed.
She returned to The Weiss Center in July 2019 to have the polyps removed via endoscopy — a procedure that uses a long flexible tube with a camera attached; it is inserted through the mouth. Unable to reach all of the polyps that way, the physician did a balloon-assisted enteroscopy — which uses an endoscope with balloons that inflate and deflate to access hard to reach areas. Due to scar tissue from Kara's previous surgeries, the gastroenterologist was still not able to reach all of the polyps, so a different route was needed.
"We work as a team at The Weiss Center. I collaborated on the next part of Kara's medical journey with Dr. Amit Bhatt, the gastroenterologist who had done the balloon-assisted enteroscopy. We decided that a clean-sweep procedure — a term coined by Dr. James Church, the founder of the Weiss Center — would be the best route to eliminate the polyps," says David Liska, MD, a colorectal surgeon and director of The Weiss Center at Cleveland Clinic.
In November of 2019, Kara and Ryan traveled to Cleveland for the clean sweep procedure. "I was confident in what my doctors were going to do. I wasn't nervous at all," recalls Kara.
During the six-hour surgery, after loosening all the adhesions from her previous surgeries, more than 110 polyps in her small intestine were removed.
"We were surprised at the extreme amount of polyps we found in the short small intestine that Kara has remaining. All were removed to prevent obstruction, need for emergency surgery and to decrease cancer risk. With me manually guiding the endoscope through the intestine, Dr. Bhatt was now able to remove all polyps without us having to resect any of Kara's bowel. Considering the short amount of intestine remaining, this is extremely important to maintain her nutritional status and quality of life," explains Dr. Liska.
Kara also received necessary cancer screenings since PJS predisposes to certain cancers.
"The Weiss Center provides coordination of care for patients with hereditary colorectal disorders who are also at high risk for other cancers and medical issues. Our patients have access to experts and multidisciplinary teams whose goal is to treat them in order to prevent cancer while maintaining or improving their quality of life," says Dr. Liska. "Kara is a great example of the patients we treat. She's a bright young woman with a positive outlook who's seeking exceptional care from a center of excellence. She's taking control of her health to treat PJS."
Kara comes to Cleveland Clinic for checkups and screenings every six to twelve months. Ryan has had preventative PJS care at The Weiss Center too. While in Cleveland, the siblings explore different areas and sites around the city and look for hidden gems. They even found their new favorite pizza spot in downtown Cleveland — Pizza 216.
"Drs. Liska and Bhatt make a great team. Their knowledge of PJS is comforting to me," says Kara. "I'm receiving exceptional care at a Center that specializes in my disease; the doctors there make me feel normal. I've never felt that way since my PJS diagnosis."
Related Institutes: Digestive Disease & Surgery Institute , Cleveland Clinic Cancer Center
Patient Stories
Patient Stories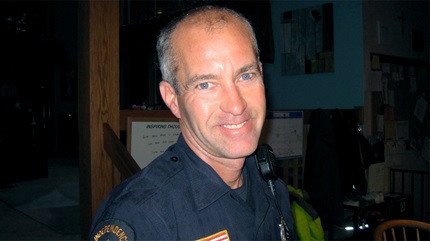 Feb 2, 2023
"I asked Dr. Gillinov if I could get back to where I was after my surgery, and he responded, 'You'll be better. You've been doing everything with a misfiring engine. We're going to fix the engine.'"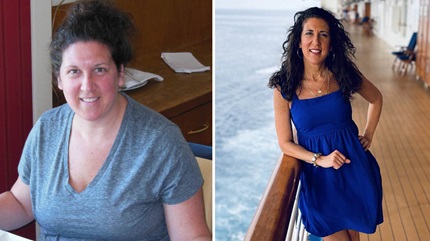 Jan 31, 2023
"You have the support of health experts and other people in the group. If I can do it, anyone can do it. It's something you can stick with and feel good about."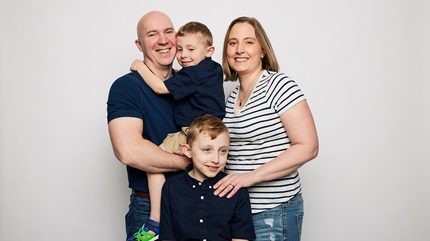 Jan 27, 2023
"We're thrilled that we've gotten 10 years and hope to get 10 more."