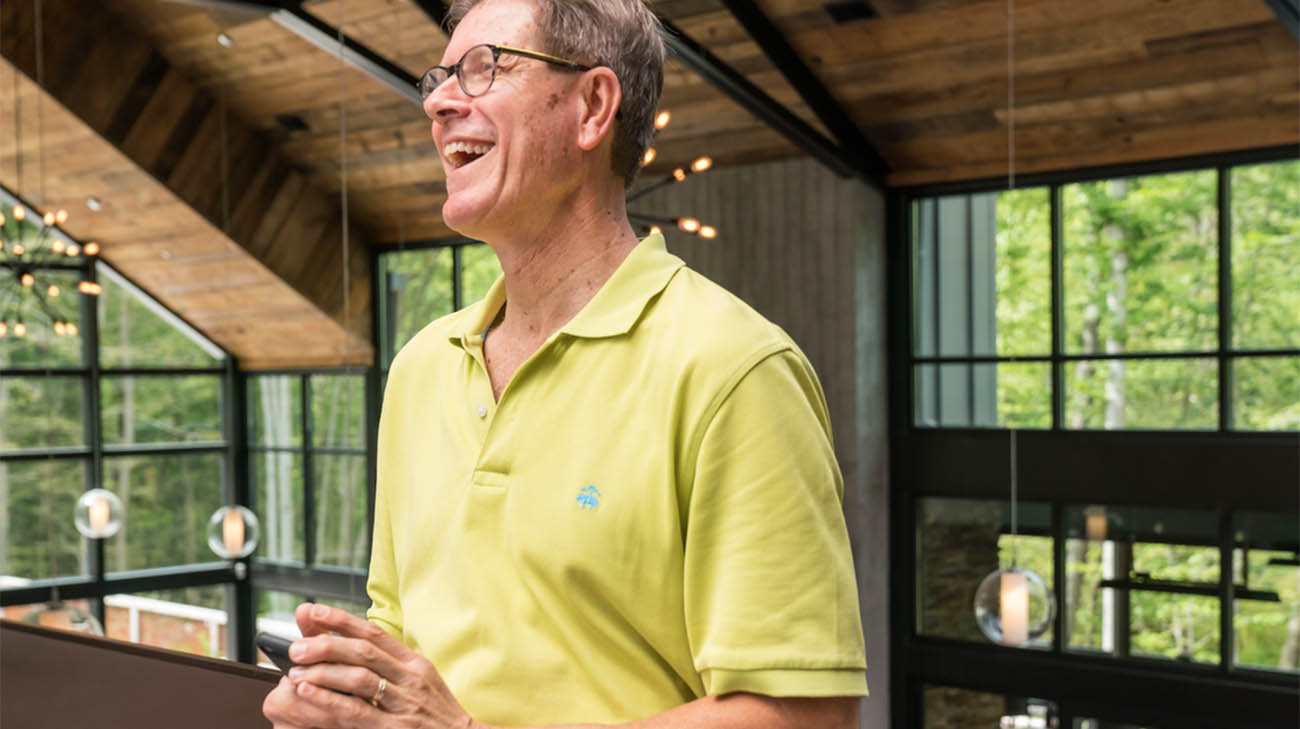 Being in extraordinary physical shape didn't prevent Fredrick Wilson, DO, from suffering a massive heart attack very early one Saturday morning in June.
His fitness from rigorous workouts and long-distance cycling, coupled with decades of healthy eating, undoubtedly helped keep the 64-year-old alive long enough for fellow Cleveland Clinic physicians to revive and stabilize him, before performing a lifesaving heart transplant.
"Rick took care of himself very well. He's not who you would think would have a major heart attack," says cardiac surgeon Michael Zhen-Yu Tong, MD, who performed Rick's transplant. "It damaged 75% of his heart. That's not a heart attack you typically survive."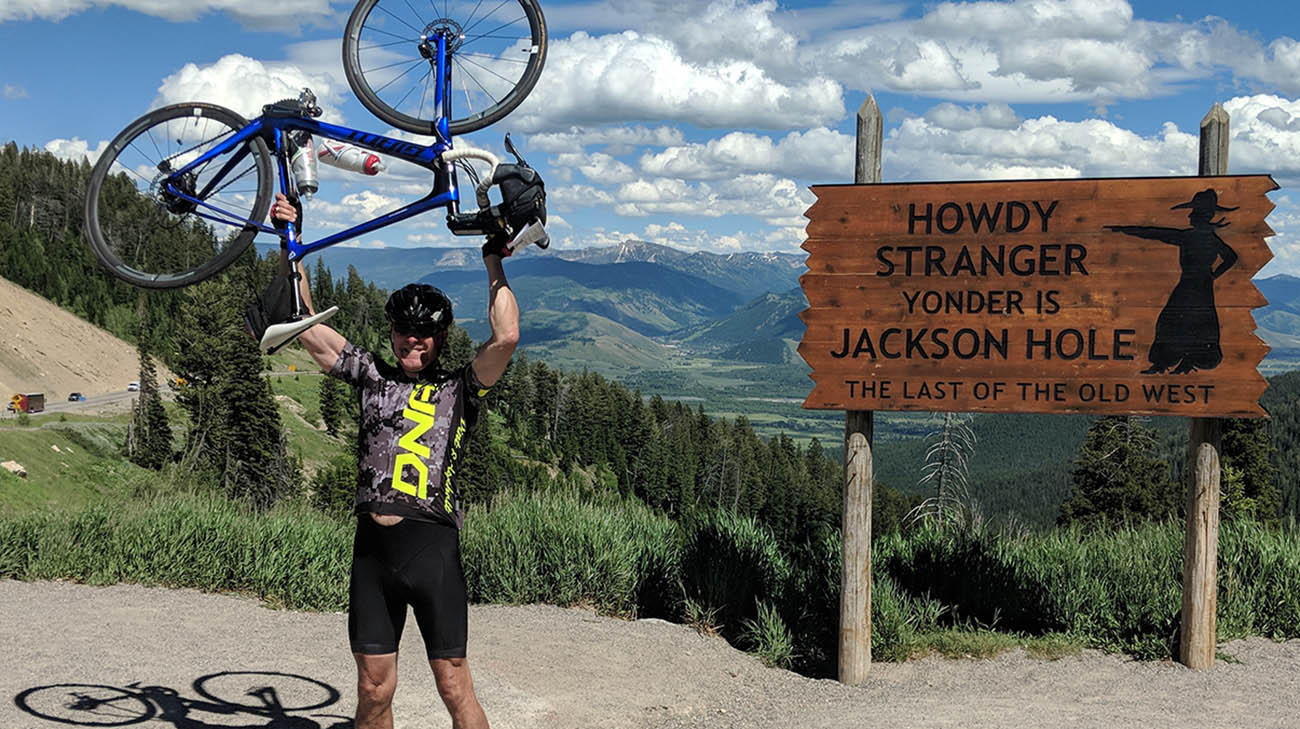 Rick led a healthy lifestyle. He enjoyed staying active, including biking frequently. (Courtesy: Deborah Wilson)
Less than a week after a grueling 70-mile bike ride left him feeling more exhausted than usual, Rick awakened at 3 a.m., unable to catch his breath. He sat on the edge of the bed, leaning forward to get more air. Then, he stood and paced slowly around the room. Nothing worked.
"That's when I knew something really bad was happening. Likely, in that situation, it's your heart or lungs. I remember thinking, 'How could I be having a heart attack?'"
He awakened his wife, Deborah Ewing-Wilson, DO, who knew something was wrong. "Rick had no risk factors, and was on no medications," adds Deborah. "I thought he was having a pulmonary embolism (blood clots)," which Rick experienced about eight years earlier after a lengthy car ride.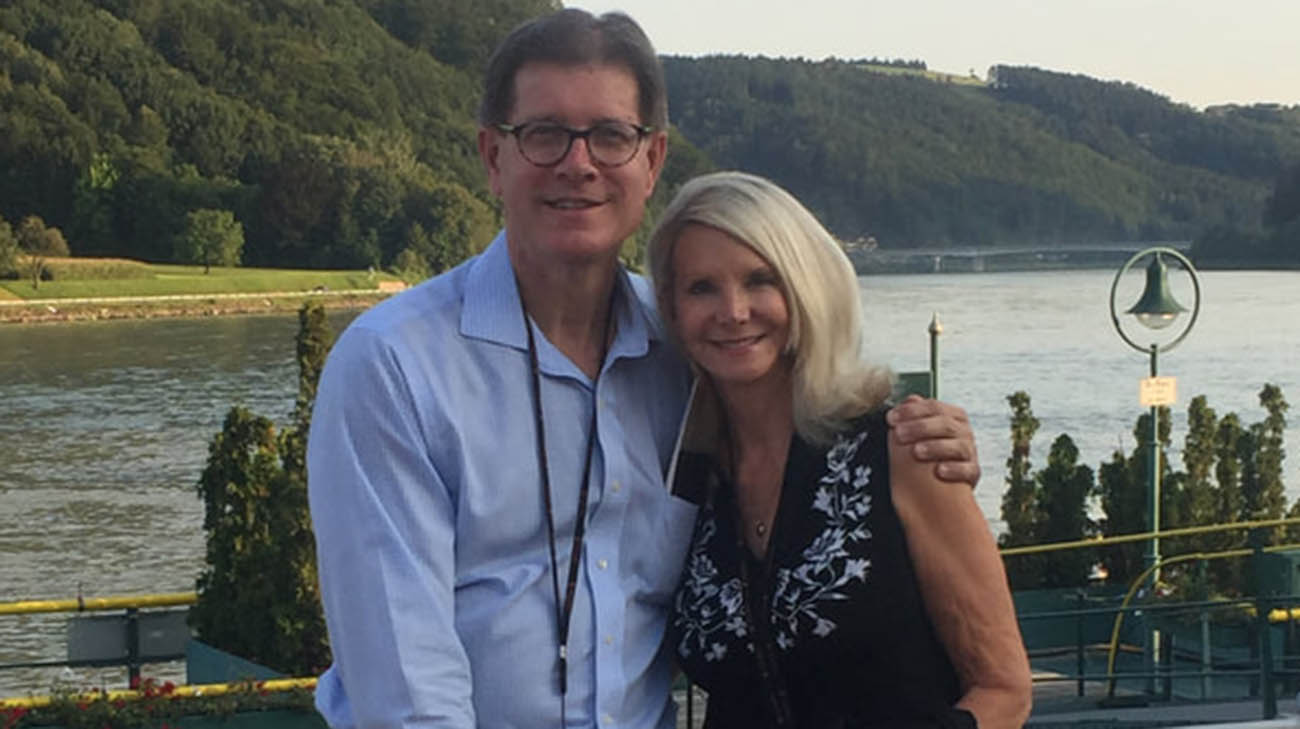 Rick awakened his wife, Deborah, when he first felt the onset of his heart attack. (Courtesy: Deborah Wilson)
Deborah immediately understood the gravity of the situation and called 911. Paramedics arrived, administered oxygen and sped Rick quickly to Cleveland Clinic Hillcrest Hospital. Due to COVID-19 restrictions, Deborah wouldn't see Rick in person again for weeks.
Fast-acting critical care physicians and cardiologists ascertained that several blood vessels in Rick's heart were blocked, some as much as 100%. A few hours after his arrival, a cardiac surgeon implanted a temporary mechanical assist device to take over the heart's blood-pumping function. This bought him enough time and stability to be airlifted to Cleveland Clinic's main campus.
There, it didn't take long for physicians and staff to realize Rick's heart was too damaged to keep him alive much longer. Dr. Tong joined cardiologist Steven Nissen, MD, and cardiac surgeon Aaron Weiss, MD, in determining the proper course of action.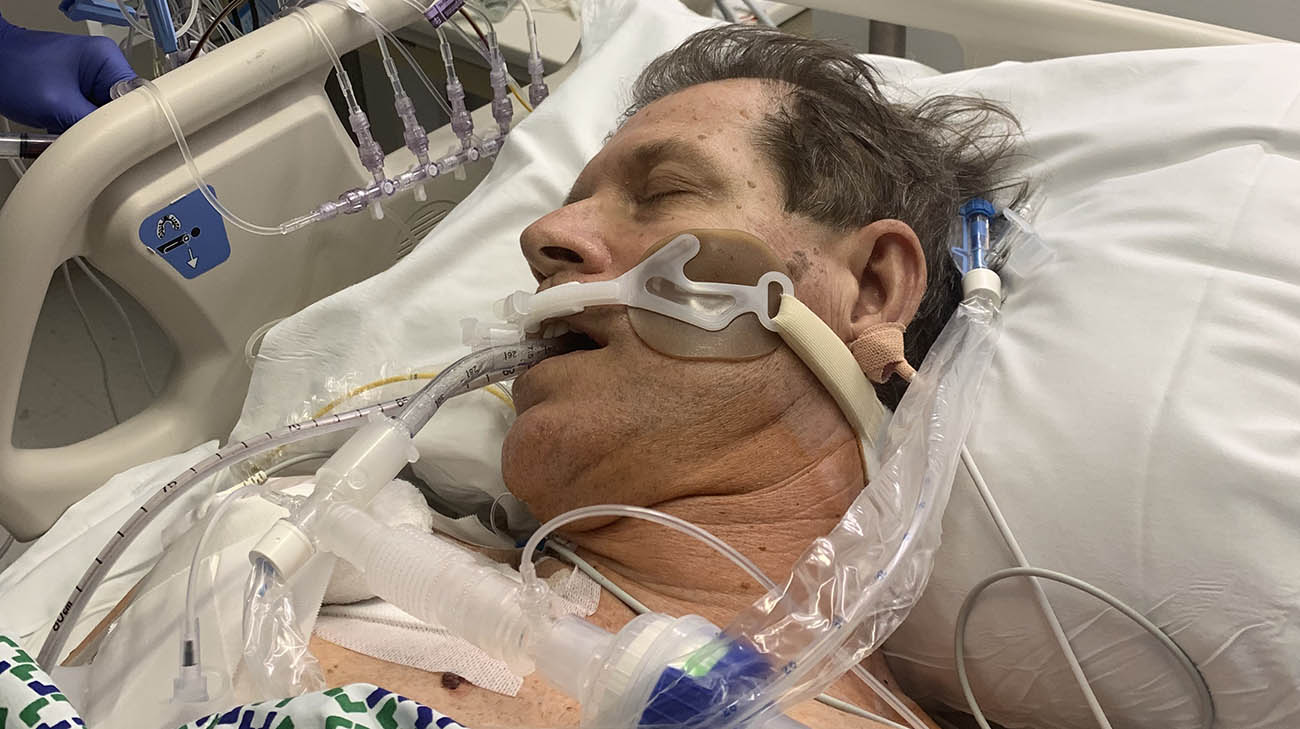 Rick had to go on ECMO for cardiopulmonary support. (Courtesy: Deborah Wilson)
Dr. Tong recalls even after Dr. Weiss tried another form of intervention, inserting an extracorporeal membrane oxygenation (ECMO) device for more cardiopulmonary support, "There was just no salvaging his heart. Because his lungs and kidneys were beginning to fail, we had a very short window of opportunity to intervene. He needed a heart transplant, and if we hadn't gotten one in time, I don't think he would have survived. Realistically, despite ECMO and the temporary mechanical assist device, he had less than two weeks."
Because of Rick's dire condition, he met criteria to be a highest priority heart transplant recipient under United Network for Organ Sharing (UNOS) guidelines. And the wait for a heart began.
Meanwhile, doctors and nurses worked diligently to keep Rick healthy enough to survive the surgery. For a few days, he was intubated so he could receive maximum levels of oxygen. When he wasn't sedated, a weak Rick – with help from a nurse -- would hold brief FaceTime calls with Deborah and their adult daughters, Katie and Victoria.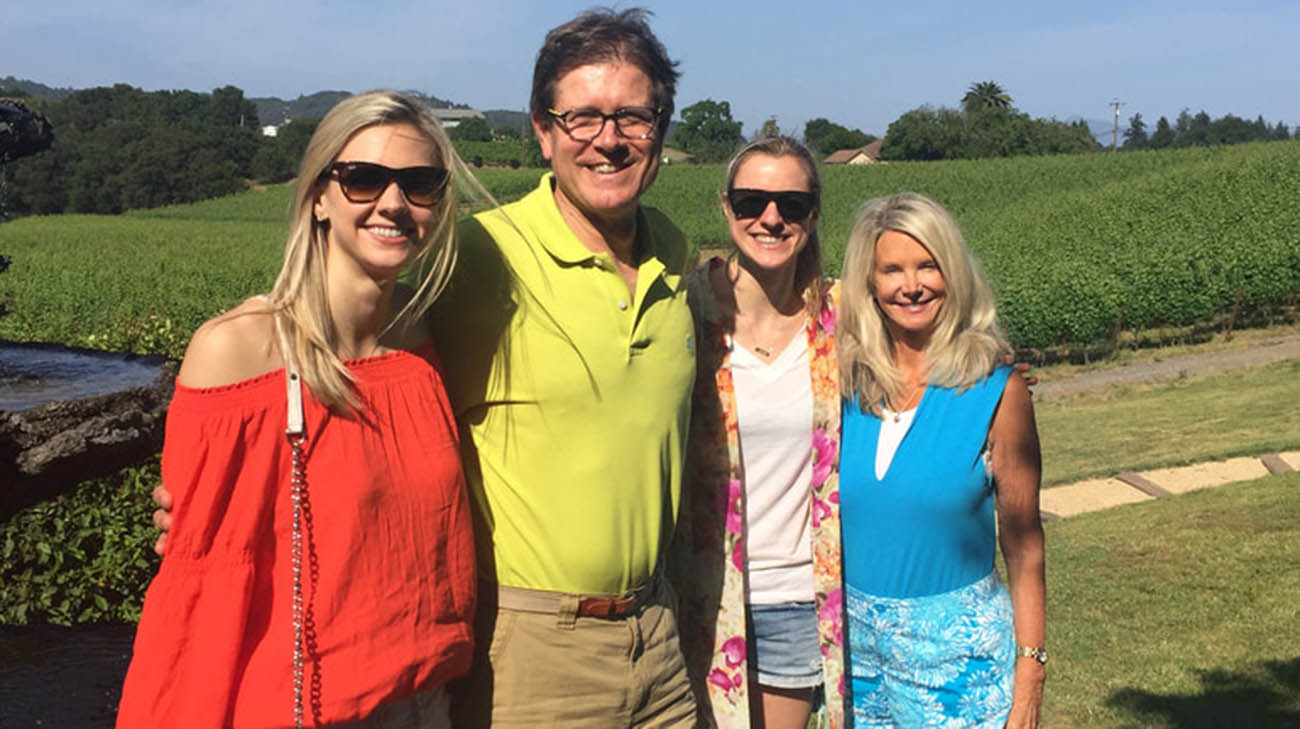 Rick with his wife, Deborah, and daughters, Katie and Victoria, before he underwent a massive attack. (Courtesy: Deborah Wilson)
"The nurses tended to his medical needs and bolstered his spirits, too," Deborah wrote in a daily blog that provided updates on Rick's condition for his friends, patients and family. "Many nurses, doctors and therapists played key roles. As the saying goes, 'it takes a village.'"
Finally, on June 23, 2020, the family received the news they were praying for –they found a healthy heart for Rick. While the heart was in route to the hospital, Dr. Tong began the operation, timing the removal of Rick's heart with the arrival of the packed-in-ice organ. "The timing has to be exquisite," explains Dr. Tong, who adds heart transplants can fail if the organ is outside the body more than five hours. "When the donor heart arrives, we have the recipient's heart out and are ready to sew it in. We don't want it sitting in ice longer than it needs to."
Rick returned home around six weeks after his heart transplant. (Courtesy: Deborah Wilson)
Staffed by a dozen surgeons, nurses, anesthesiologists and other specialists, Rick's transplant was completed without major complications. In the ensuing weeks, first at the hospital and then in a rehabilitation facility, Rick slowly recovered and began to regain some of the 40 pounds he had lost.
Throughout his recovery, and in the weeks that followed, he has had regular contact with Drs. Tong, Weiss and, especially, Nissen. "He told me that in 41 years of practicing medicine, I'm just his fourth patient to survive this type of heart attack. He and the entire staff gave me a second chance at life."
"These events are commonly 100% fatal, and Rick survived," Dr. Nissen says. "In order for that to have happened, every part of the system needed to work --from recognizing the symptoms, to getting him to the hospital quickly, to administering the right treatment at the right time."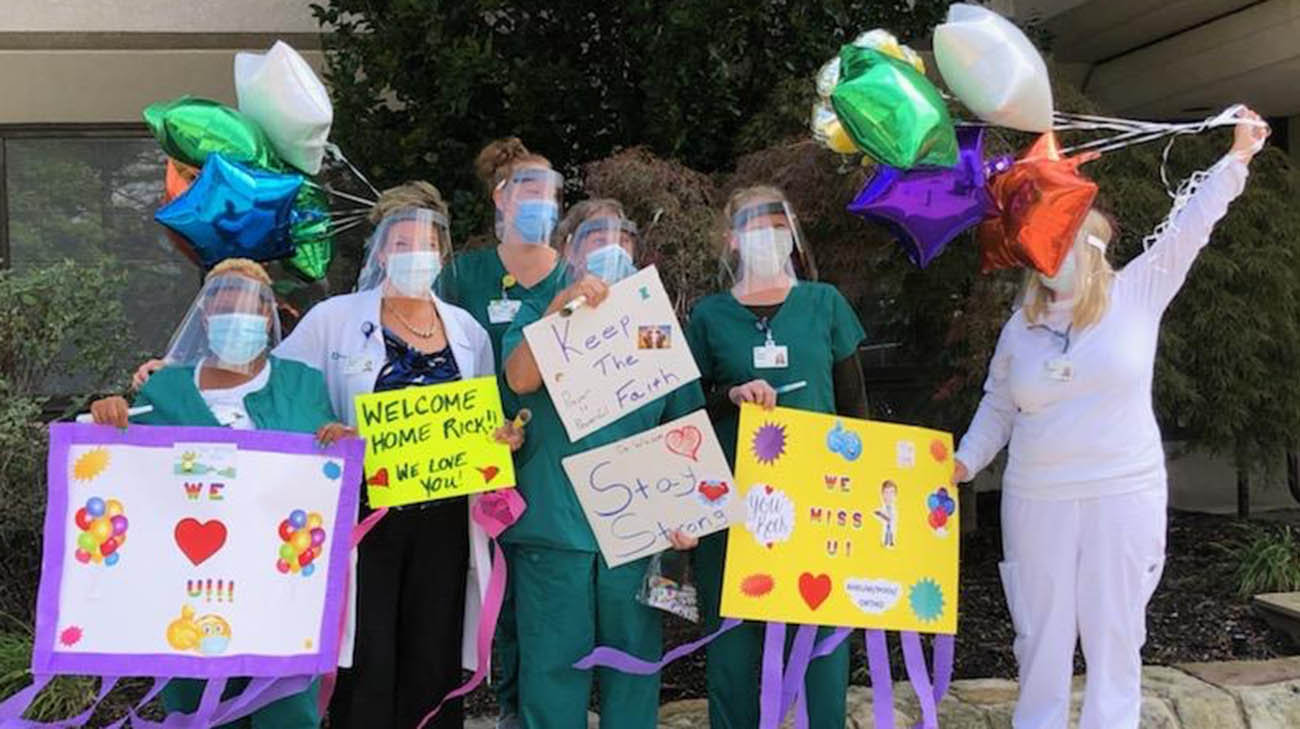 Cleveland Clinic caregivers gathered to welcome Rick, after he left the hospital. (Courtesy: Deborah Wilson)
About six weeks after the transplant, Rick returned home where he is regaining his strength, while sleeping up to 11 hours a day. "I have no endurance. After walking for a few minutes, I have to rest," he notes. "Fatigue is what I'm working on improving."
As a physician with 23 years at Cleveland Clinic, Rick has always been mindful of treating patients with patience and care. "I believe the compassion I was shown by my nurses and physicians will help me better understand my patients," adds Rick, who hopes to return to work within a year.
Register with Lifebanc to become an organ donor.
Related Institutes: Heart, Vascular & Thoracic Institute (Miller Family)
Patient Stories
Patient Stories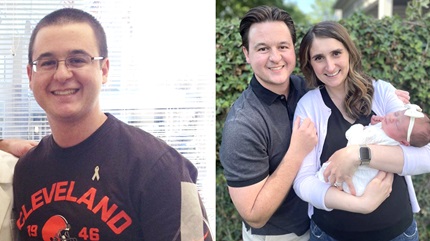 Nov 30, 2023
"At the time of my diagnosis, I was thinking, 'I'm 24. I'm a lifelong nonsmoker. I'm not supposed to get cancer.'"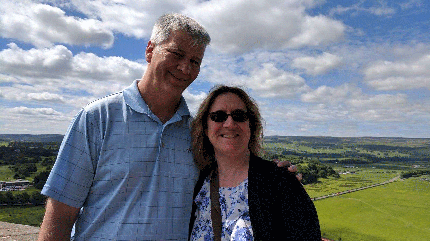 Nov 30, 2023
"I was under enormous stress and having difficulty sleeping, so I reached out to Dr. Saper to see if he had any suggestions as to how I could better cope."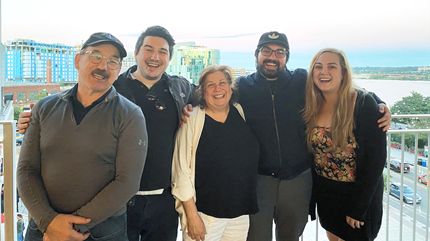 Nov 22, 2023
"I was truly blessed to be with the doctors and the entire cardiac surgery team. They saved my life."