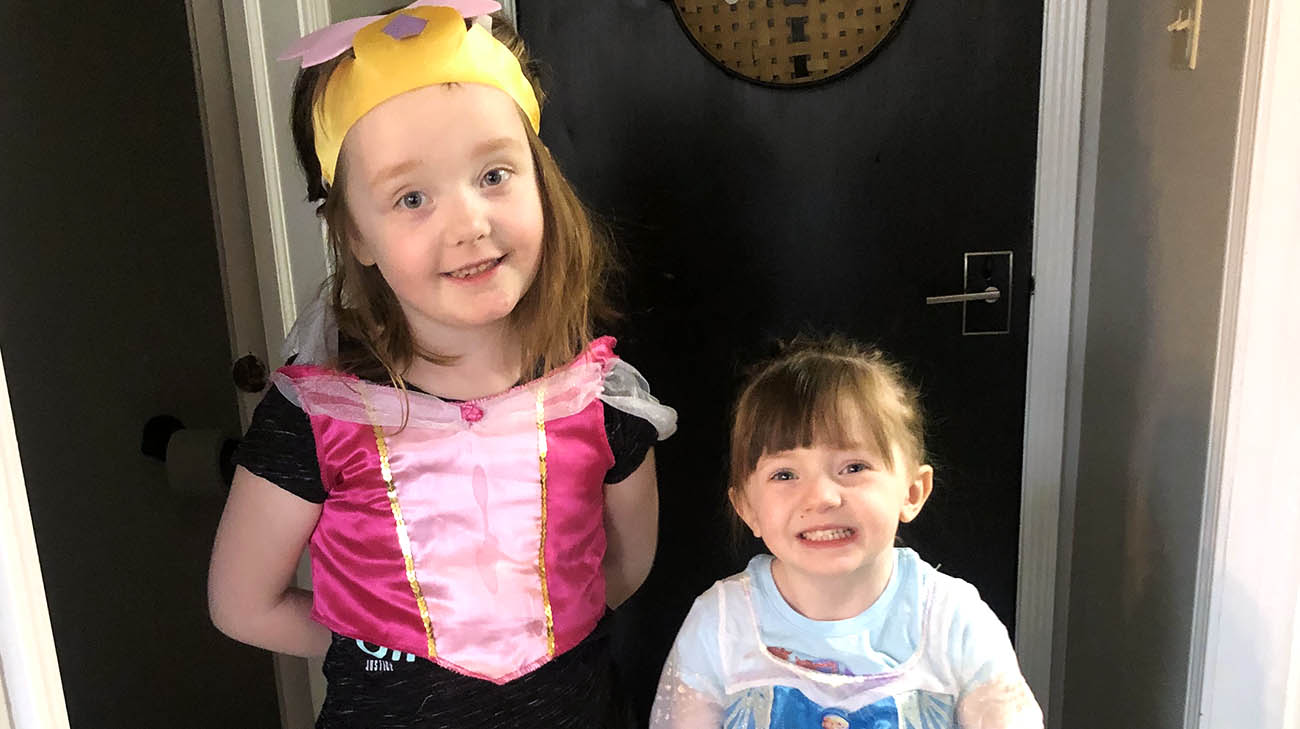 As a post-anesthesia care unit nurse, Jessica Fisher has seen just about every kind of medical or health problem imaginable. However, when her firstborn daughter, Maya, was slow to develop in several areas – including speech – Jessica refused to believe there was a problem.
"I had blinders on," admits Jessica, who has spent 14 years in nursing. "As a nurse, people think you should know everything. But when it's your family, you don't. I didn't want to believe anything was wrong with my daughter. I would think, 'She's just a little delayed in speech. She'll get it.'"
However, Maya didn't get it. Not at 12 months. Not at 18 months. And not even after participating in at-home speech therapy services through the state of Ohio's Help Me Grow Early Intervention program for infants with developmental delays or disabilities.
Doctors diagnosed Maya with autism when she was 2-years-old. (Courtesy: Jessica Fisher)
When Jessica and her husband, Andrew, had 2-year-old Maya undergo a battery of developmental tests at Cleveland Clinic Children's, the diagnosis – autism – was devastating, but not shocking.
"Eventually, my head as a nurse was telling me something was wrong, but my heart was telling me, 'No way!'" explains Jessica, who lives in Strongsville, Ohio. "I was heartbroken. Autism has such a bad stigma. At first, you think that your kid is never going to succeed in life."
However, the Fishers don't feel that way anymore. At 6 years old, Maya is able to speak and has a passion for electronics. She reads, counts, knows her colors and interacts with other children. Plus, Maya has developed a close bond with her younger sister, Aubrey, who is 3.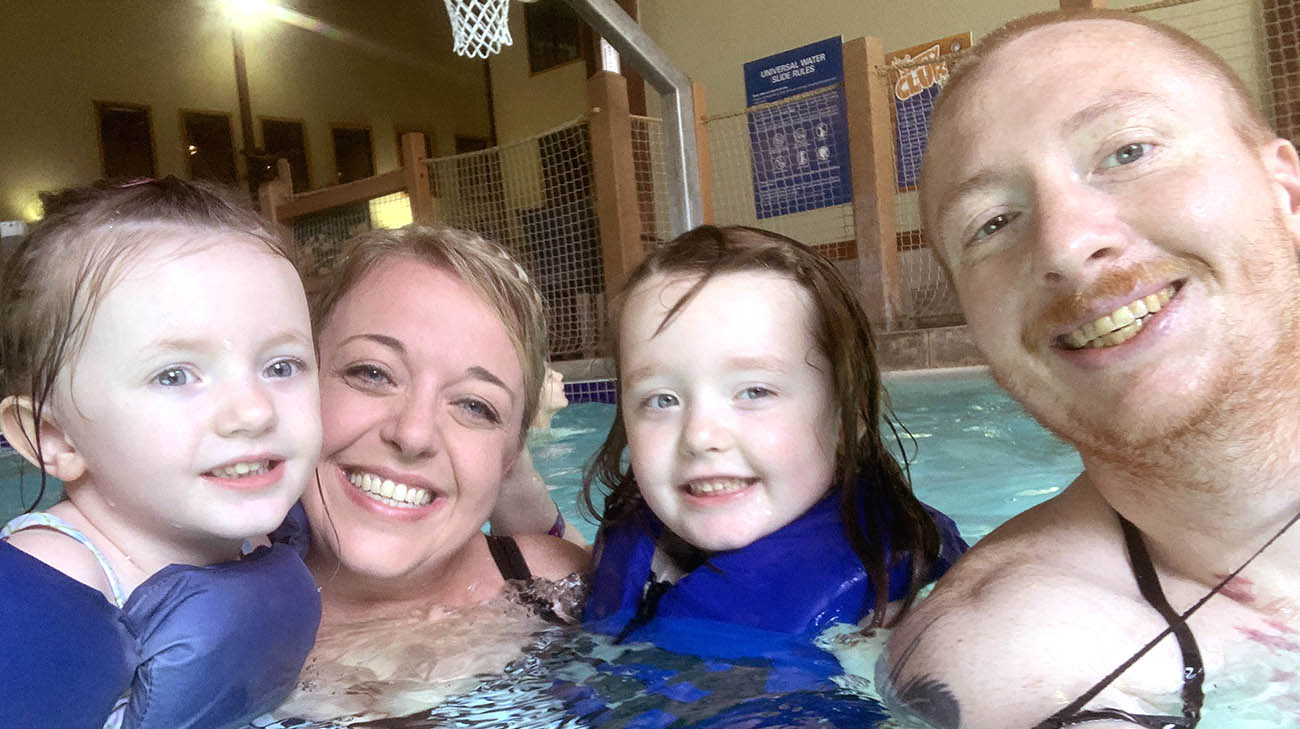 Maya, with her sister, Aubrey, mom and dad, at an indoor water park. (Courtesy: Jessica Fisher)
According to Jessica, they have Cleveland Clinic Children's Lerner School for Autism to thank for Maya's dramatic improvement and ongoing development. Since her third birthday, Maya has attended the Lerner School year-round – five days per week, seven hours daily – and is thriving.
A chartered, non-public school serving students ages 5 to 22, the Lerner School for Autism is part of Cleveland Clinic Children's Center for Autism. Its preschool program focuses on teaching communication, play, socialization and developmentally appropriate skills. Maya has made tremendous strides during her nearly three years there.
"I knew early intervention was the key to finding success with Maya," notes Jessica. "Now, she's communicating verbally. She can put two to three words together. Maya loves school, and has developed such a close bond with her teachers. Maya has made phenomenal progress."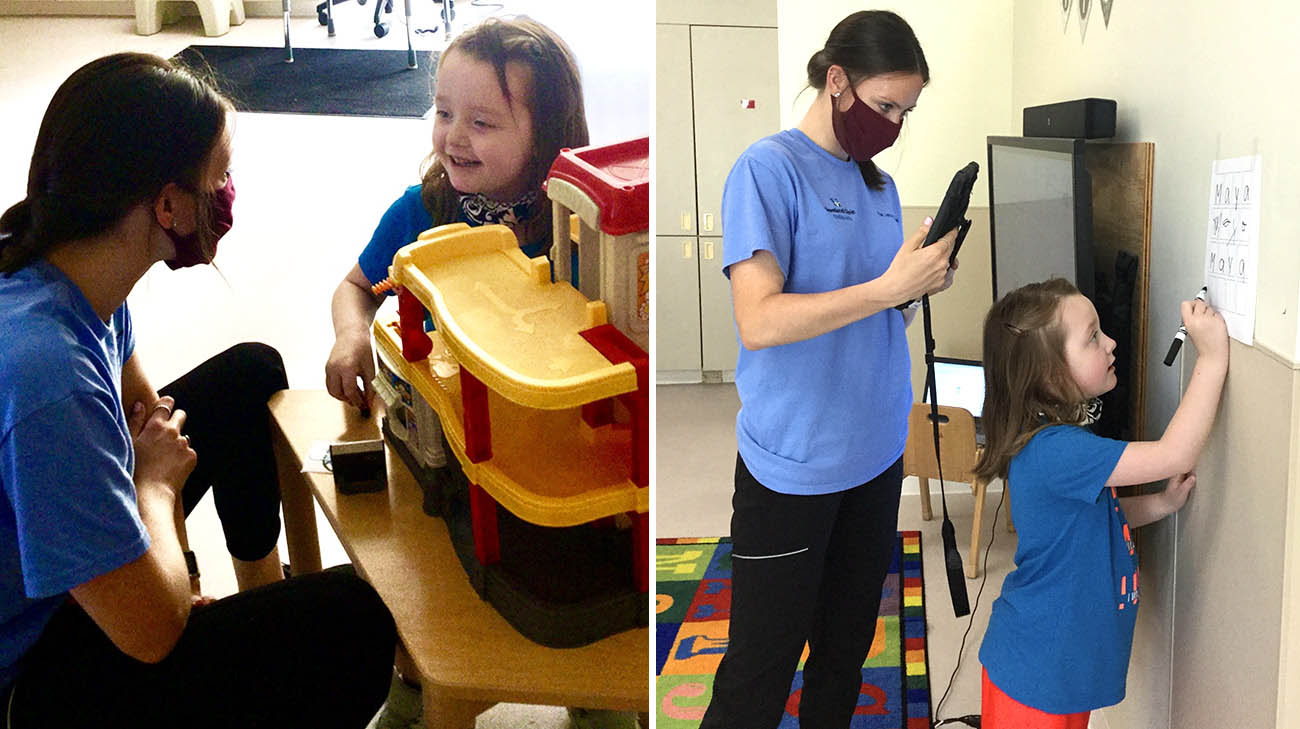 Maya with one of her teachers, Torie Martin, at Cleveland Clinic Children's Lerner School for Autism. (Courtesy: Jessica Fisher)
Although the COVID-19 pandemic has forced her daily interactions with teachers and classmates at the Lerner School to occur via a virtual video platform, it hasn't slowed down Maya – or her learning – one bit. According to her speech therapist, Allison Acerra, Maya has adapted well to the new teaching environment.
"She's really engaged and participates just as well as she did before," says Allison, who is the school's Coordinator of Speech Language Services. "Often times, I will offer her a break, and she says 'No!' Maya wants to keep going."
An unanticipated side effect of remote learning is that Allison's one-on-one sessions with Maya now have her mom and/or dad involved, too, to help facilitate the lesson or reinforce Allison's instructions.
"Her family has always been incredibly involved with Maya's education, but remote learning has allowed me to really grow my connection with them," Allison adds. "One parent is always there to get her logged on and participates by assisting Maya with tasks I might not be able to help with because of the virtual format."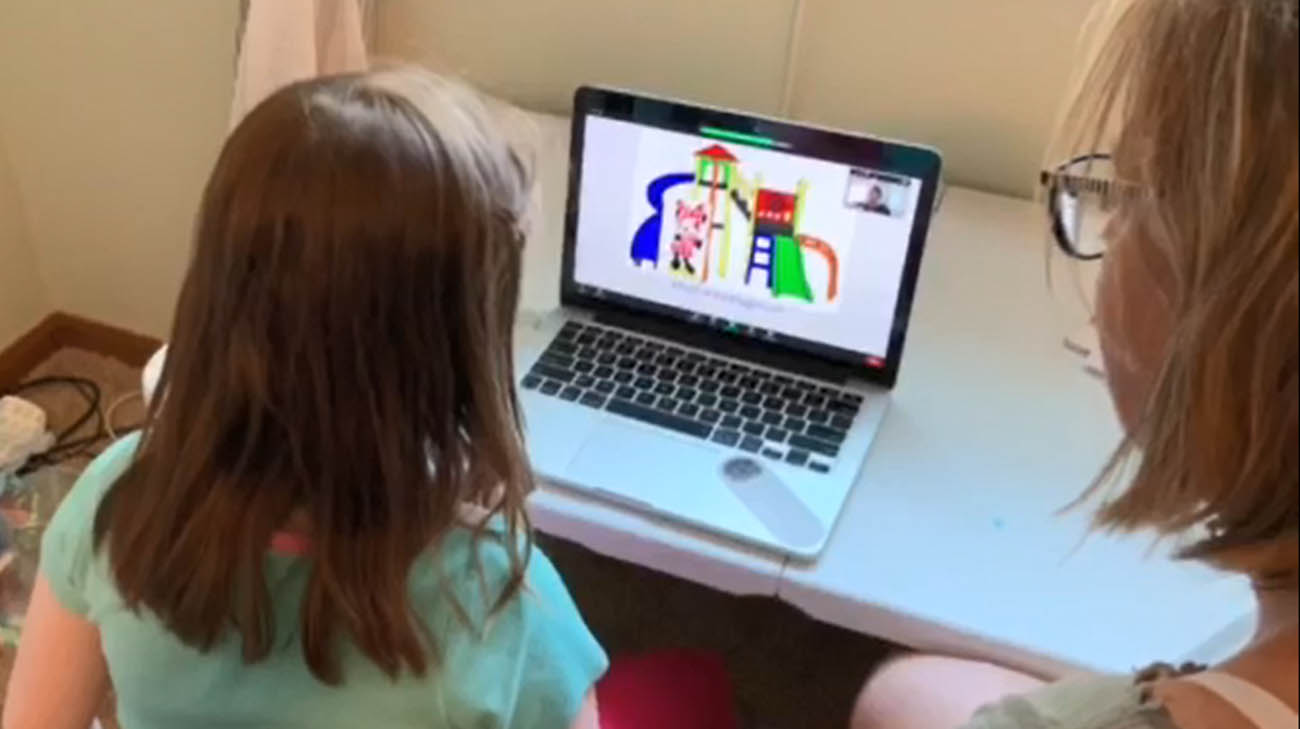 Maya attending one of her Lerner School for Autism virtual classes from home. (Courtesy: Jessica Fisher)
Maya's younger sister, Aubrey, does not have autism, but she's found a home at Lerner School, too. The reverse inclusion program, enables Aubrey to be a mentor and friend to children with autism. Meanwhile, she's able to receive the same academic education she would get in a traditional preschool.
Four days per week, for half the day, Aubrey is partnered with a Lerner School student and also participates in group activities. That program is still occurring remotely, even though onsite participation hasn't been possible due to COVID-19.
Jessica says, "She sings the songs and does the motions and the dances during circle time, and shows her friends that they can do it too. It's an amazing learning experience for Aubrey. She's already a sweet, loving, caring girl, and I feel like this program has made her even more so."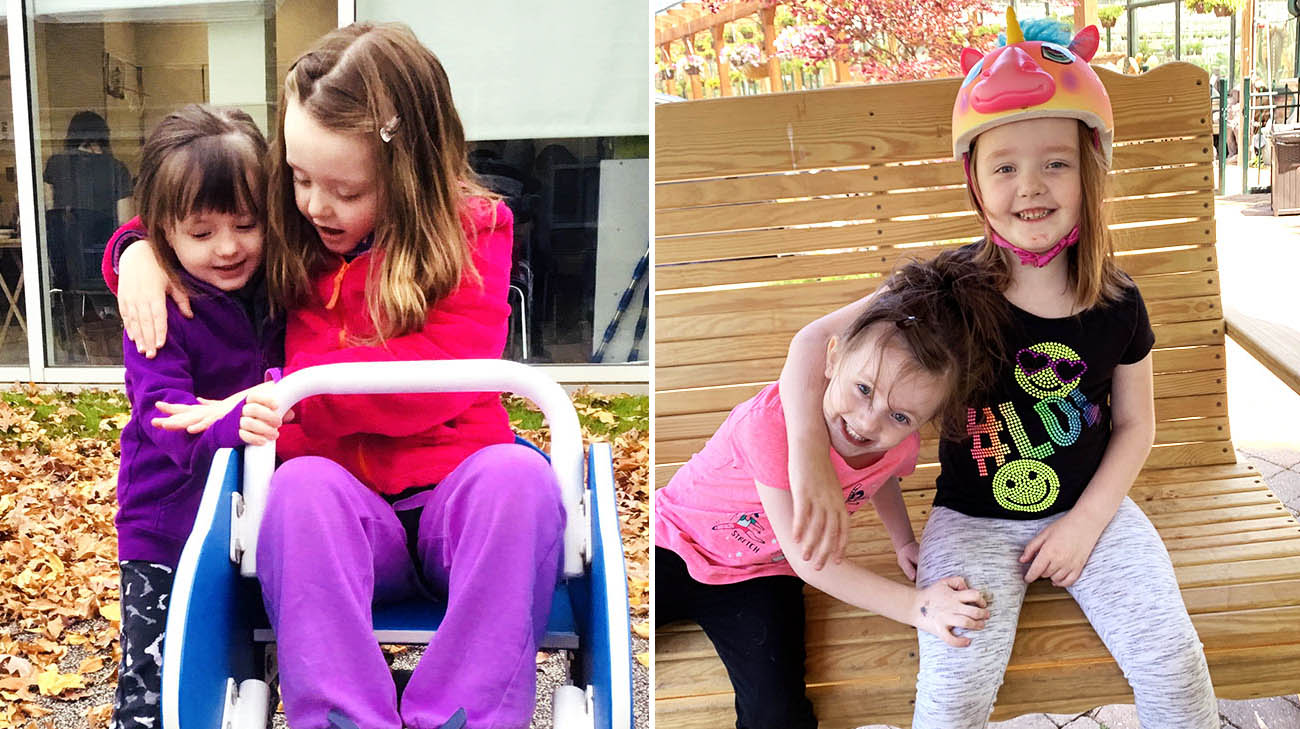 Maya's sister, Aubrey, learns how to better interact with her sister and other children with autism through the Lerner School's reverse inclusion program. (Courtesy: Jessica Fisher)
Allison and her colleagues believe Maya is ready to broaden her interactions and learning capabilities by attending a conventional public school. The plan is for that to occur in fall 2020, but the timing may change as school systems work through COVID-19 pandemic-driven logistics.
While Jessica admits to being nervous about the change, she knows even the possibility that Maya could attend a conventional school is a positive sign Maya is on the road to becoming more independent.
"I have extreme hope that she'll be able to function independently in life," Jessica adds. "I hope we can get her to a point where she can go into society, and go to work and succeed."
Jessica knows Maya and Aubrey aren't the only benefactors of the Lerner School programs. She adamantly believes the school and her experience raising a child with autism have made her a better nurse, too.
"I am so much more compassionate," she notes. "We get a lot of patients who are very scared or anxious, and I take them under my wing. I understand what they're going through."
Related Institutes: Cleveland Clinic Children's
Patient Stories
Patient Stories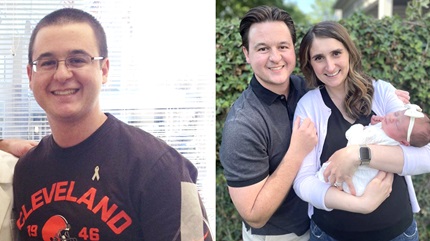 Nov 30, 2023
"At the time of my diagnosis, I was thinking, 'I'm 24. I'm a lifelong nonsmoker. I'm not supposed to get cancer.'"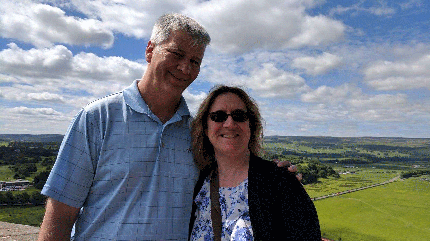 Nov 30, 2023
"I was under enormous stress and having difficulty sleeping, so I reached out to Dr. Saper to see if he had any suggestions as to how I could better cope."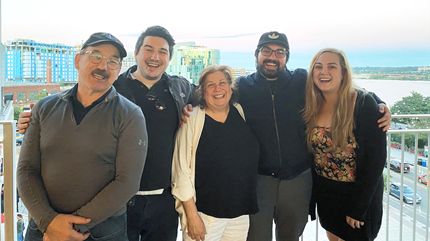 Nov 22, 2023
"I was truly blessed to be with the doctors and the entire cardiac surgery team. They saved my life."