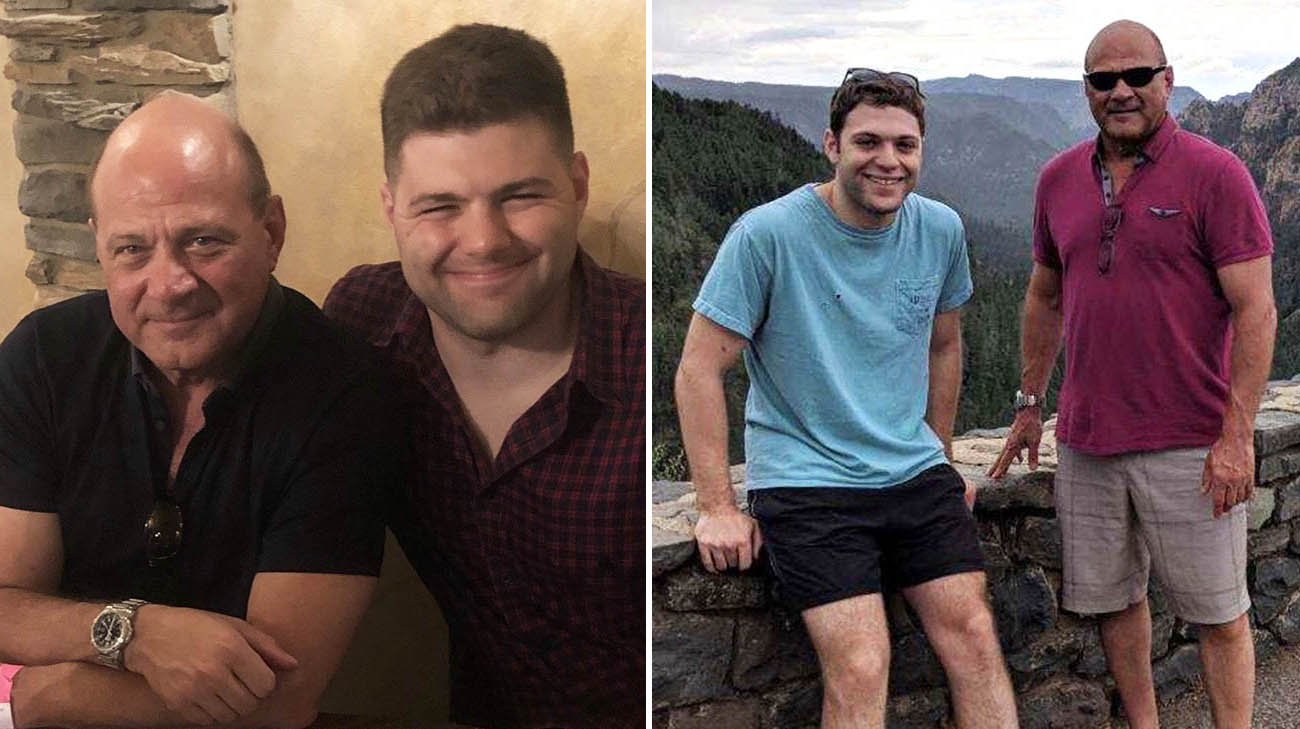 Michael Auletta has dealt with persistent coughing before, when suffering from bronchitis and pneumonia. However, nothing prepared him for the excruciatingly painful coughing he experienced in early March, when COVID-19 first began to invade his body.
"I have patchy shards of memories from that time, and the cough is one of the few things I remember," recalls the 60-year-old jeweler.
Michael spent 20 days on a ventilator upon being admitted to Cleveland Clinic Hillcrest Hospital on March 22, about three weeks after he first began experiencing symptoms of COVID-19. Heavily sedated, and in and out of consciousness throughout much of that time, he wasn't aware his mother had died suddenly from a brain aneurysm. Additionally, his wife of 31 years, Angela, had contracted COVID-19.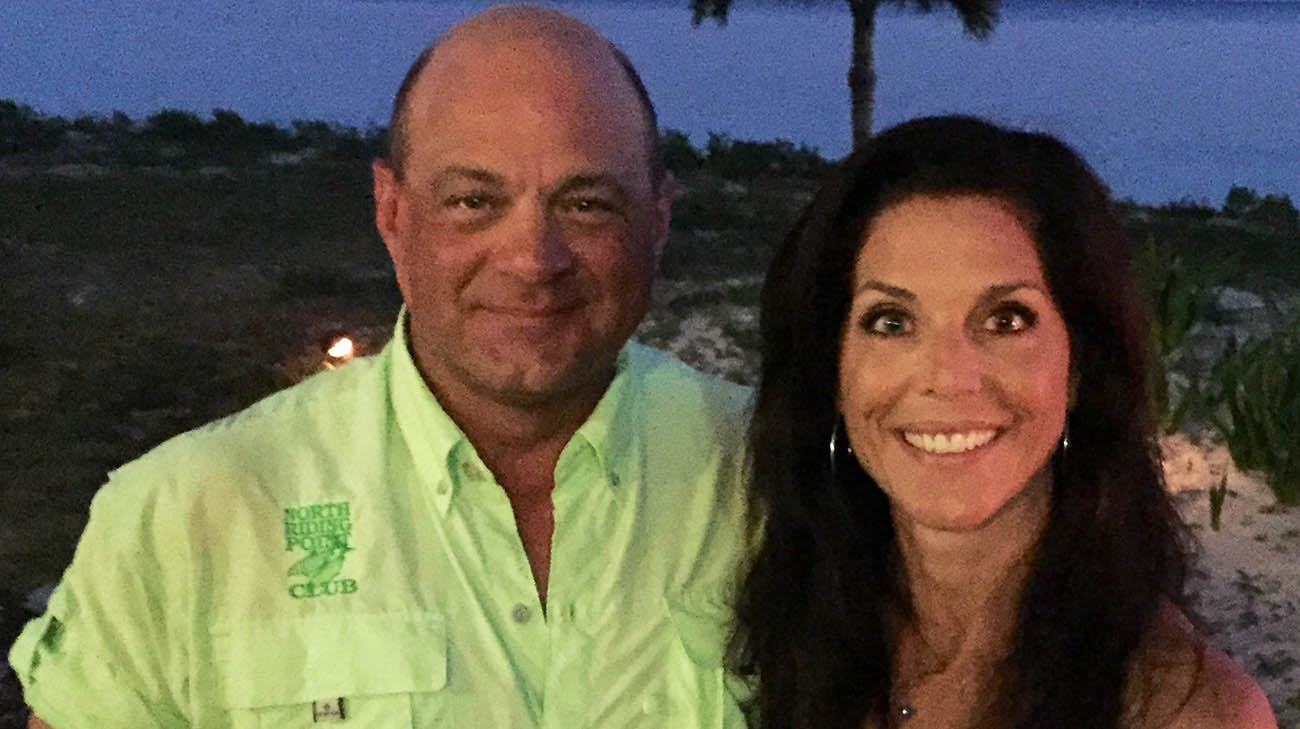 Michael and his wife of 31 years, Angela. (Courtesy: Michael Auletta)
Angela was diagnosed after Ravi Sunderkrishnan, MD, a Cleveland Clinic nephrologist and critical care specialist, noticed she appeared ill during their daily video call to discuss Michael's condition. (She recovered without needing hospitalization.)
Among the few times Michael was lucid during the ordeal, he recalls he asked God "to either take me or get me through this; we have to have a plan here." Other times, Michael experienced hallucinations. "There are things that I swear happened that never happened."
According to Dr. Sunderkrishnan, Michael had one of the most severe cases of COVID-19 among the patients he has treated during the pandemic.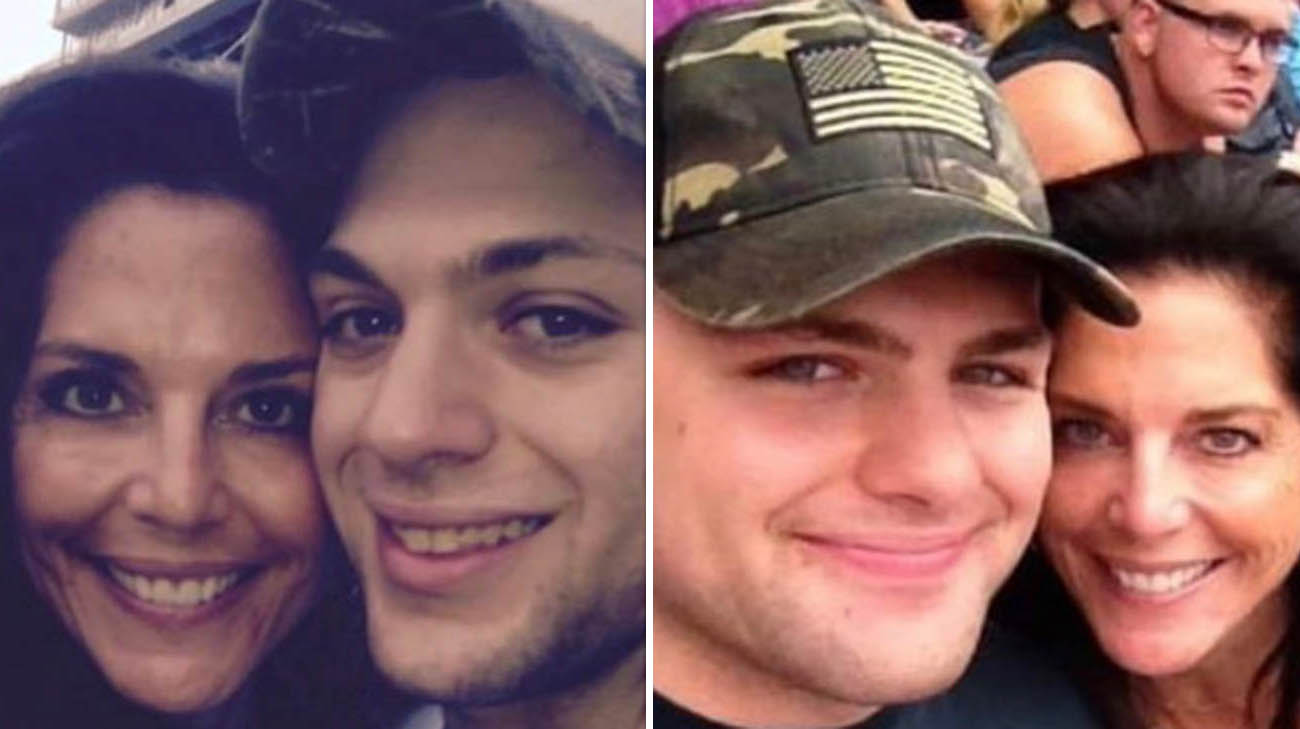 Michael's wife, Angela, with their sons Grant (left) and Hunter (right). Michael had these photos hung in his hospital room, while he was battling COVID-19. (Courtesy: Michael Auletta)
"When he was admitted, we had to intubate him because his oxygen requirements were so high," he explains. "We kept changing ventilator settings to try to find a level that worked for him, but he was just getting worse by the day. His blood pressure was fluctuating. His kidneys were taking a hit. Every single organ was suffering from lack of oxygen and because of the high inflammation that COVID-19 was causing."
Dr. Sunderkrishnan says the team had to get creative caring for Michael. One of those strategies was to employ a fairly simple, but effective, treatment technique called proning – which involves carefully flipping Michael over onto his stomach, where he would remain for hours at a time. Doing so improves oxygenation to the lungs. This approach is effective because the fluids caused by inflammation from COVID-19 can otherwise pool in large portions of the lungs, closer to the back, severely compromising proper lung function.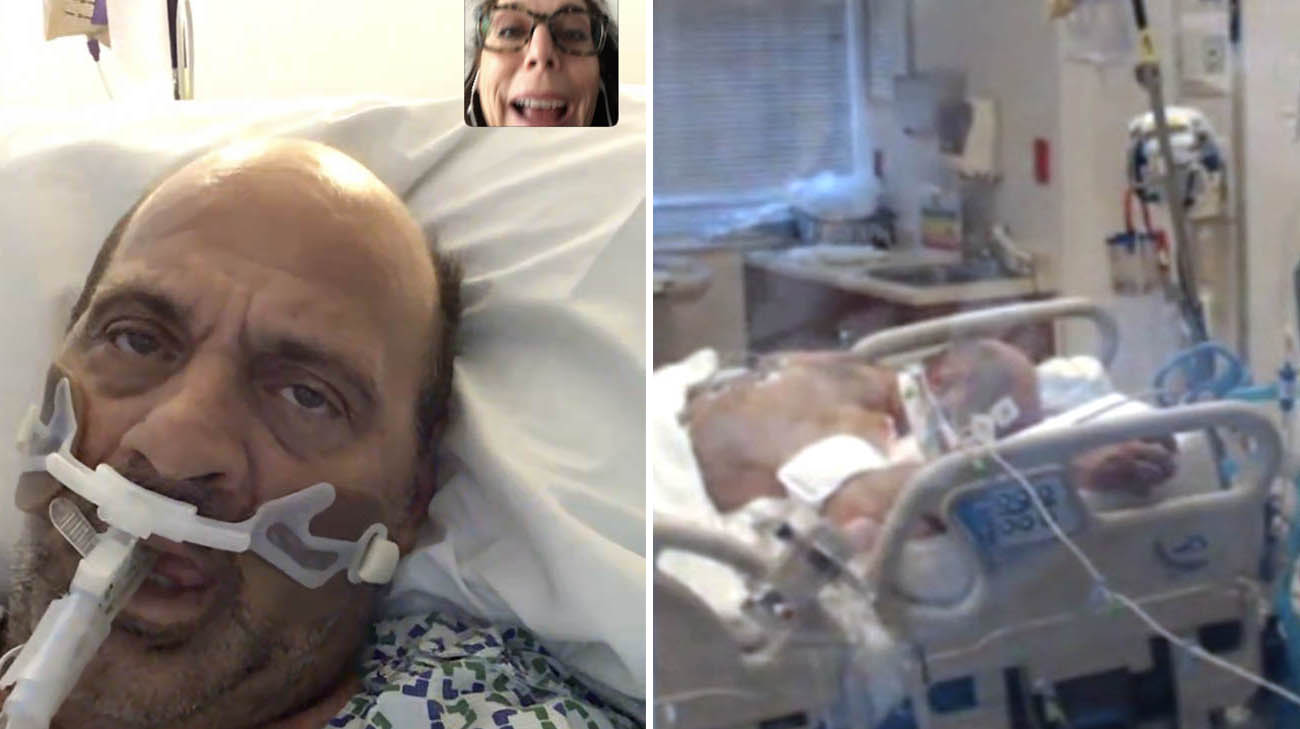 Michael was on a ventilator for 20 days. To help increase oxygenation in his lungs, Michael's care team put him on his stomach, in a "proning" position (right). (Courtesy: Michael Auletta)
However, because Michael was on a ventilator, the "flipping" process was quite tricky. As Dr. Sunderkrishnan explains, "it required two respiratory therapists to be at the head of the bed, and six people – three on each side – to flip him over without causing any complications. It had to be carefully coordinated because you cannot have the breathing tube or catheters dislodged."
Michael's care team would leave him in the "prone" position for as many as 20 hours per day. Slowly, Michael began to show improvement.
"Basically, with the support of our doctors and nursing staff, pharmacists and case managers, we were not going to give up," Dr. Sunderkrishnan adds. "The support of his family was so important, too."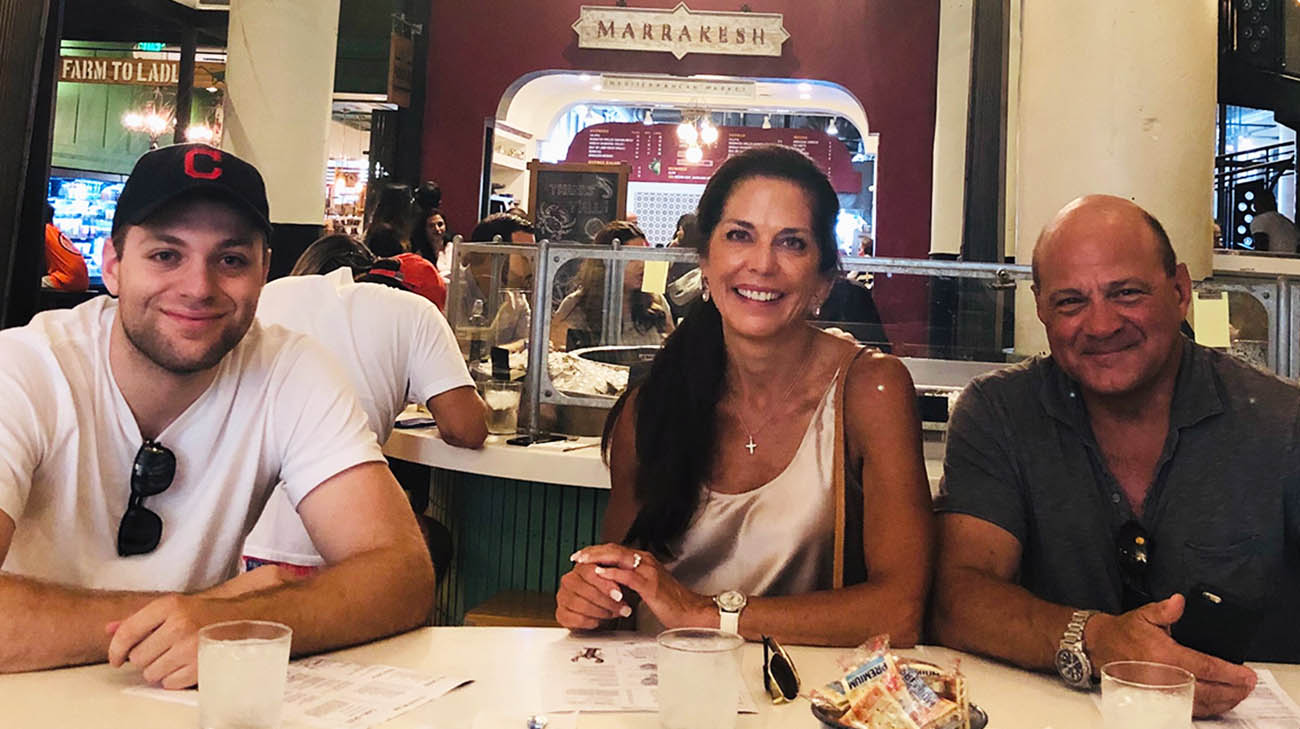 Michael (far right) with his wife, Angela, and son, Grant. (Courtesy: Michael Auletta)
Angela notes that with the couple's son, 24-year-old, Grant, living in Atlanta, their 26-year-old son, Hunter, stepped up as lead caregiver while she self-quarantined in a bedroom during her own bout with COVID-19.
After Michael's care team removed him from the ventilator, he needed to undergo rehabilitation. Reluctant at first, Michael grew to appreciate his time at Cleveland Clinic's Edwin Shaw Rehabilitation Hospital, which devoted an entire unit for COVID-19 patients.
Michael received much-needed physical and occupational therapy in order to resume basic activities. He also worked with a speech therapist on activities that challenged his mind, which had been dormant during the long periods of unconsciousness. Michael left rehab as their first "graduate" from the unit.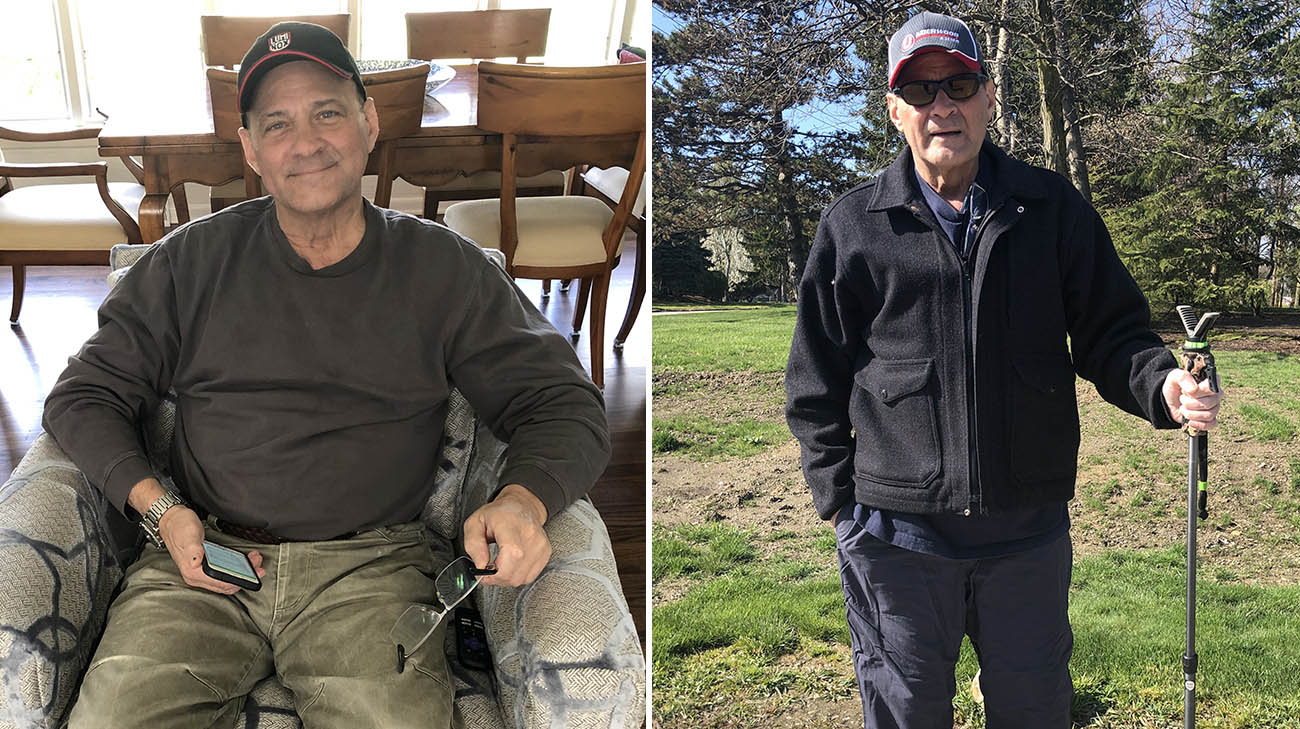 Michael underwent rehab and has slowly started returning to a "normal" life. (Courtesy: Michael Auletta)
Now recuperating at home, and 35 pounds lighter, Michael is eager to resume his "normal" life – starting with a Father's Day celebration that takes on added meaning.
"We don't know how much time we have so that time should be spent with family and friends and enjoying what we have," Michael observes. "Just enjoy your kids, enjoy your parents and your friends. That's what life's about."
Related Institutes: Respiratory Institute
Patient Stories
Patient Stories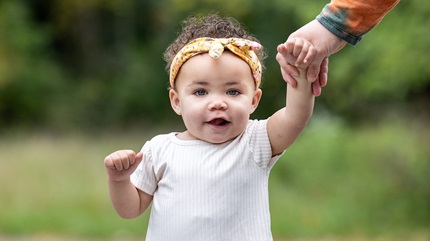 Sep 29, 2023
"Following her procedures, Adaya has defied the odds. She's hit all of her milestones so far. She's crawling and getting around wherever she wants to go."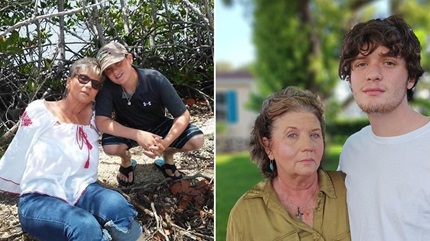 Sep 28, 2023
"It was worth every moment of it to know I was going to be there to see my son grow up."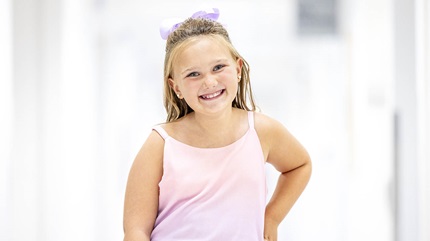 Sep 22, 2023
"This wraps up a chapter in her life we hope we never have to reopen. Audrey handled everything like a champ, and we are so grateful and proud."