At 4:30 on a mid-March morning, Chris Kielsmeier pushed the call button near his bed at Cleveland Clinic Hillcrest Hospital.
One of the hospital's first patients to be treated for the novel coronavirus, Chris was having considerable challenges from the effects of COVID-19, unable to sleep or receive visitors, and frightened for his life. The 44-year-old Cleveland State University women's basketball head coach recalls he just needed someone to talk to. However, he wasn't sure what he would tell Angela Tekalec, RN, when she entered his room.
"I don't know what I was going to say, other than, 'I just feel awful, and I'm having a bad moment here,'" says Chris, who has continued his recovery at home, months following his six-day stay at Hillcrest Hospital. "And she sat by my bed for an hour-and-a-half and talked to me about her life. My life. We just shared our stories."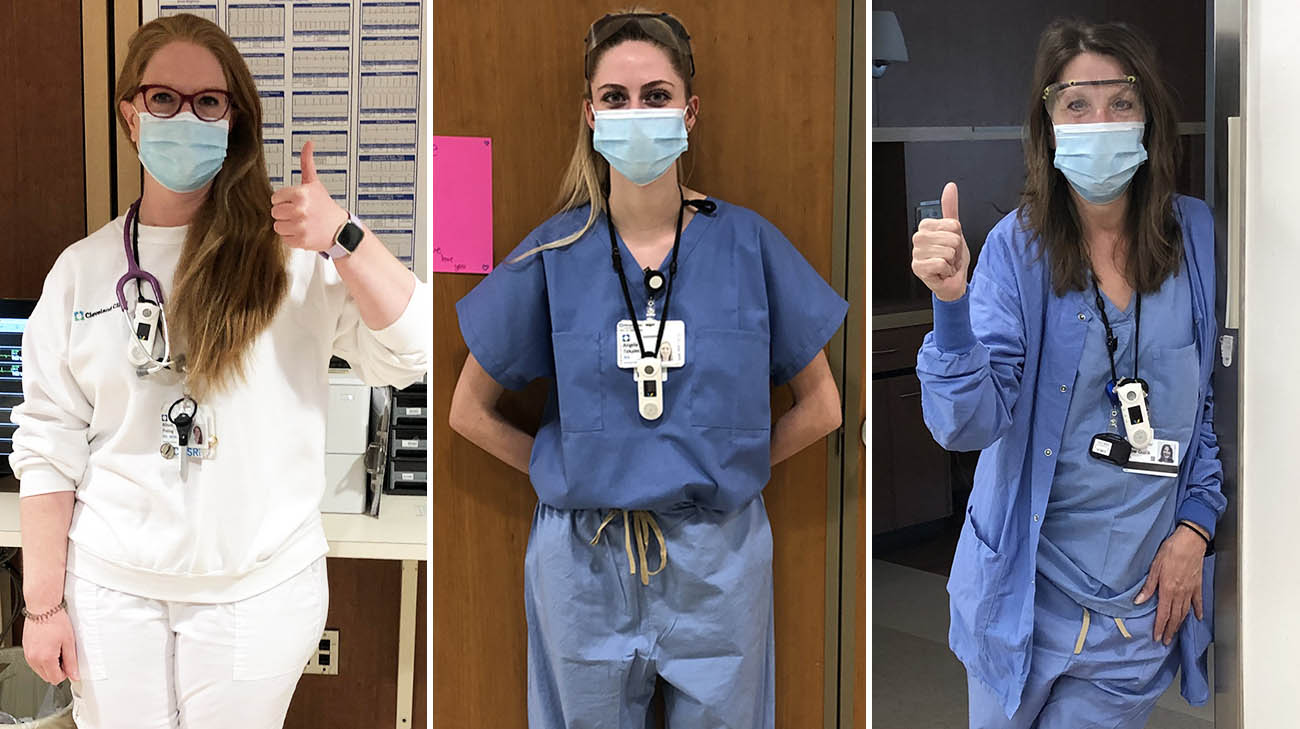 (left to right) Alison Poling, RN, assistant nurse manager; Angela Tekalec, RN; Janice Crow-Guzik, RN. Chris credits his nurses for helping restore his hope and health. (Courtesy: Cleveland Clinic)
"We enjoyed each other's company, talking about everyday life and things not in the news," shares Angela. "Focusing on things other than the pandemic provided him relief and strength."
In his second year as Cleveland State's head coach, Chris was feeling uncharacteristically tired on Monday, March 9, the day his Vikings were preparing to play top-seeded IUPUI in the semi-finals of the Horizon League tournament in Indianapolis. He didn't think he was sick, much less suffering from this new disease.
"I was fatigued, just like every basketball coach in the country is in March, but I really didn't think anything about being sick," notes Chris, who has been a coach for 18 years, previously at Howard Payne University and then Wayne State College.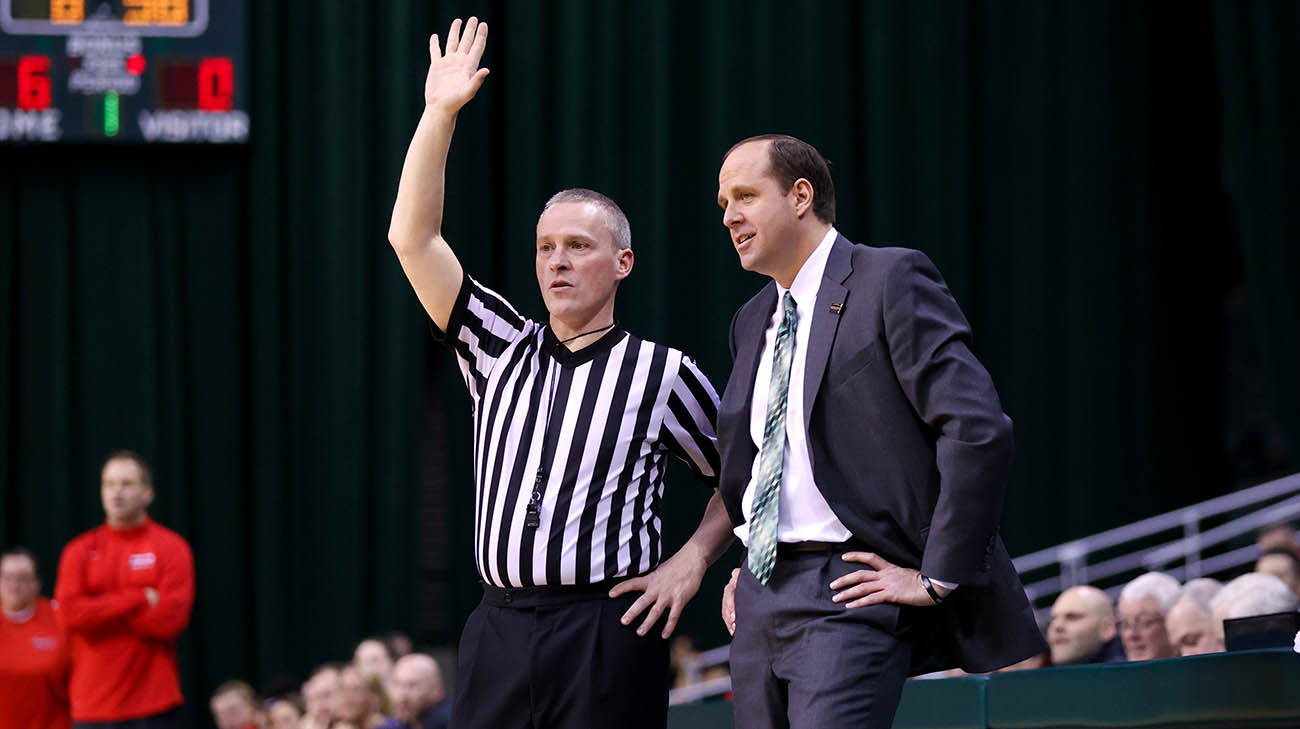 Chis has been Cleveland State University women's basketball head coach for two years. (Courtesy: Cleveland State University)
While the Vikings lost that night, the team was expecting to get an invitation to participate in a postseason tournament (before it was cancelled due to the suddenly spreading pandemic). Nevertheless, Chris just didn't feel well.
"At the time, I contributed it to losing a game and the season almost being done. Looking back on it now, I knew that it was starting to hit me that day because I really wasn't myself," Chris says. "And the next night, I woke up in the middle of the night with the worst aches, chills and pains that I'd ever experienced in my life."
Still thinking he likely had the flu, Chris waited until Thursday before visiting Cleveland Clinic Broadview Heights Medical Center, which quickly referred him to Hillcrest Hospital. He underwent a COVID-19 test and got the results on Saturday: He tested positive.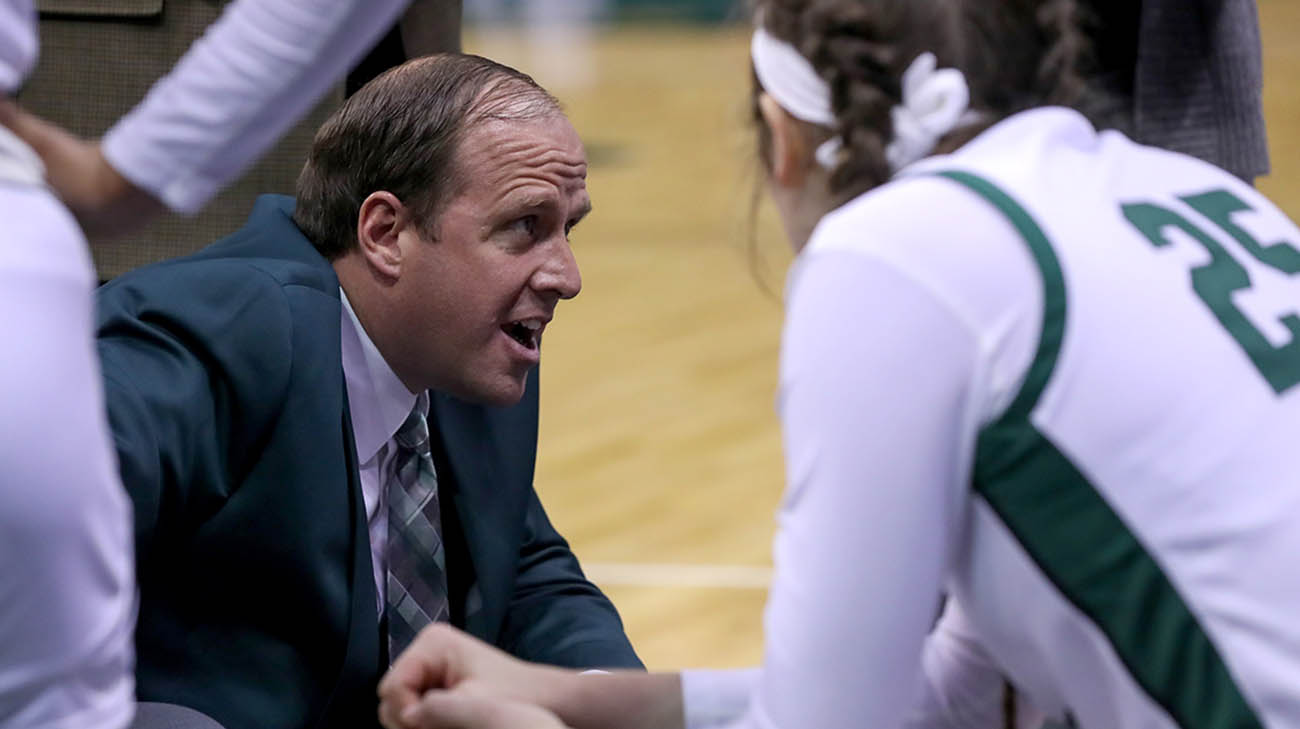 Chris didn't have any underlying health conditions when he was diagnosed with COVID-19. (Courtesy: Cleveland State University)
Chris immediately alerted his team and the Cleveland State University staff, which took quick steps to inform those whom Chris had been in contact with to self-quarantine. He, too, began self-quarantine, but a few days later started coughing up blood, which prompted his admission to Hillcrest Hospital for treatment.
"I just felt awful. And I'm not an individual that ever gets sick," notes Chris. "One day, I'm coaching the biggest game of our season, and 10 days later I'm in the hospital feeling just beyond awful. That's how quick it was on me."
Chris was treated with an immunosuppressive drug, in addition to, antibiotics. Days later, despite feeling lethargic and achy, he was well enough to go home. He took acetaminophen to aid in his recovery. In addition to the physical challenges he faced, Chris says the mental health component has also been an uphill battle.
"The fear, the unknown, the pulling of hope and just how difficult life can be from that standpoint. You have to be faithful and control your head in a way that allows you to be in a really good place because this thing can just eat you up mentally," Chris states.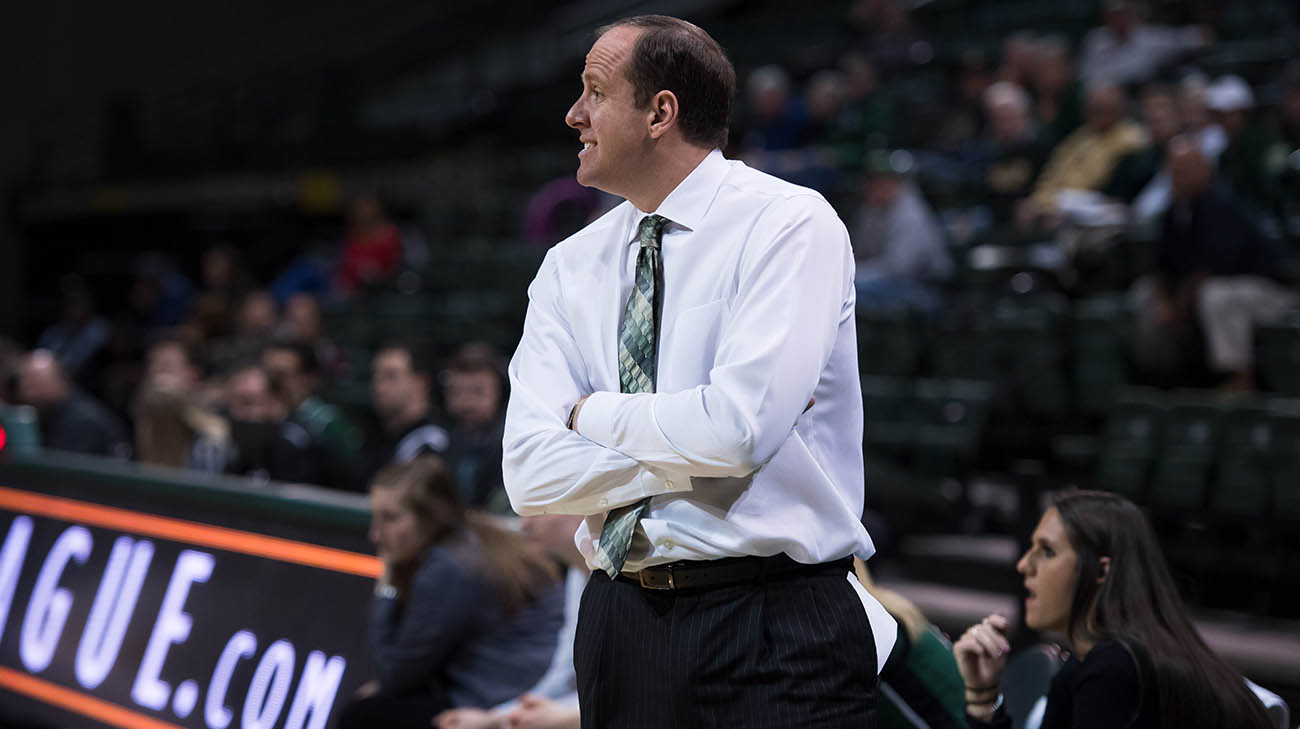 Three months after being diagnosed with COVID-19, Chris still battles extreme fatigue. His message to others who may be in a similar situation, "Keep fighting." (Courtesy: Cleveland State University)
Even for men who haven't been diagnosed with COVID-19, a national survey by Cleveland Clinic reveals the pandemic has taken a toll on men's health. Three-in-five men feel COVID-19 has had a greater negative impact on their mental health than the 2008 recession. While 66% of men say they rarely talk about the impact COVID-19 has had on their mental health.
"You try to stay really focused on your own mental health but that's hard to do unless you're talking to people and have help," Chris says. He thinks often about how the team of doctors, nurses and staff worked tirelessly to care for and support him.
"They're putting their life on the line because they care so much," Chris adds. "The nurses were right there with me, helping me recover. They changed my life. And there are things about that stay in the hospital that I'll remember forever."
Chris was one of the first patients with COVID-19 Janice Crow-Guzik, RN, treated. She says she thinks about him often.
"Chris is such a nice guy, but he really went through quite a lot," Janice states. "It's been tough on him, but recovery just takes longer in some people. He's going to keep getting stronger. I just hope we did everything to make him feel safe and secure, and hope he continues to get better."
Related Institutes: Respiratory Institute
Patient Stories
Patient Stories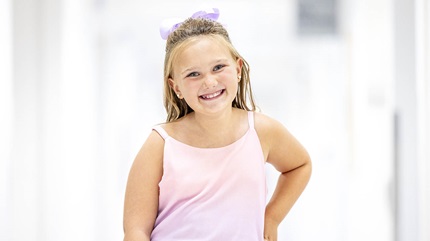 Sep 22, 2023
"This wraps up a chapter in her life we hope we never have to reopen. Audrey handled everything like a champ, and we are so grateful and proud."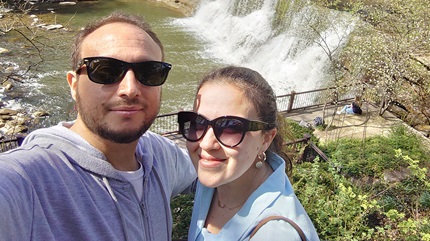 Sep 18, 2023
"Besides my first transplant, I've had other noninvasive surgical procedures, and I needed pain medication for all of them but not this time."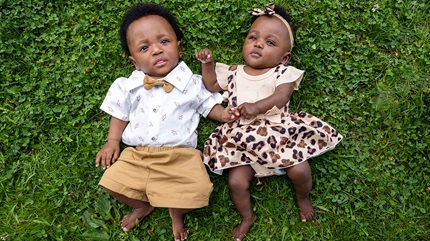 Sep 15, 2023
"Thinking about everything Kimyah and DJ have been through, it was hard to imagine us ever getting to this point. It was unclear if they would be able to do anything by themselves. Now, they're trying to do everything by themselves."