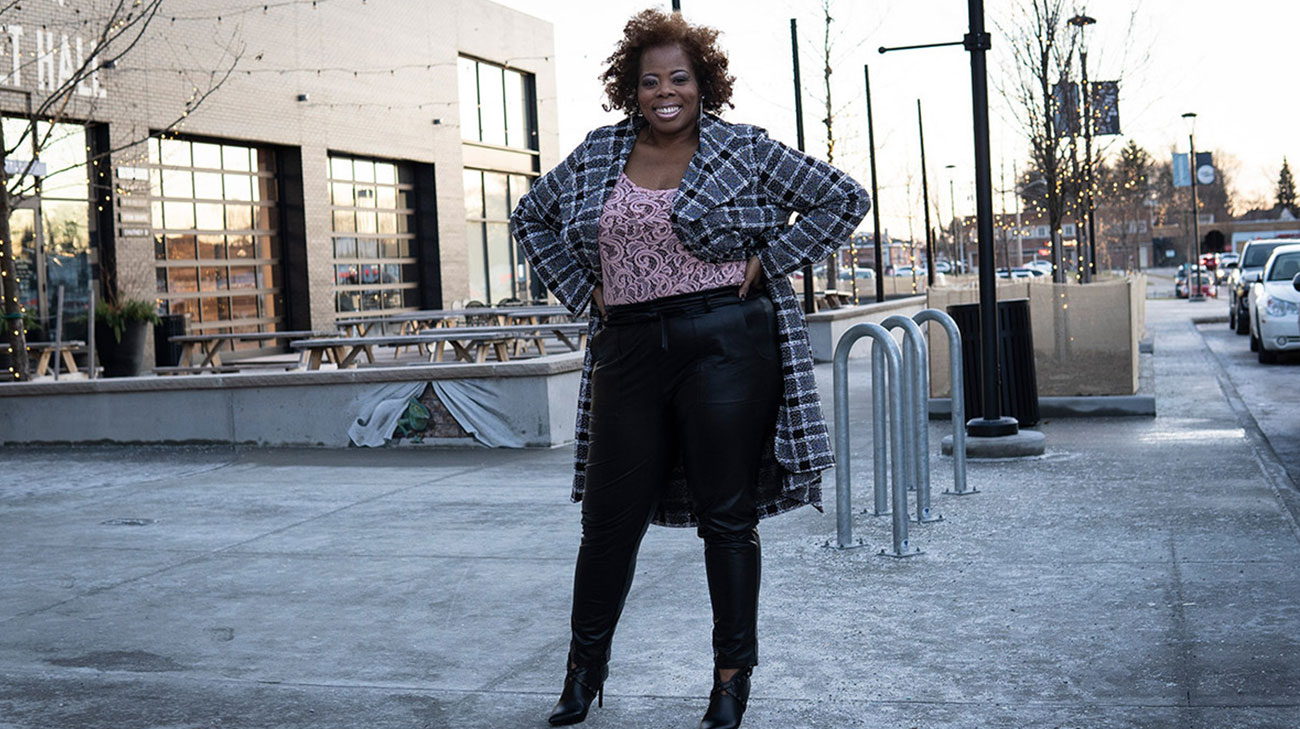 When a car accident in 2014 aggravated an old back problem, Tyniece Wingfield, then 40 years old, curtailed her physical activity because of pain. By 2018, the 5-foot-8-inch woman's weight had risen to just over 300 pounds, which put significant stress on her back and joints. She knew it was time for a change.
"I kept having back issues from a bulging disc in my lower left lumbar area that I had since 2010 — and it was worse after the accident. I also had sciatica," she says. "My doctor recommended that I speak with someone in osteopathic medicine, and that's where I met Dr. Kampert."
Matthew Kampert, DO, then a medical resident, told her about THE BRIDGE PROJECT — a research study he established at South Pointe Hospital with the help of his mentor, Debasis Sahoo, MD, a pulmonary specialist on the staff of the Cleveland Clinic Respiratory Institute. The name is an acronym for "Targeted Healthcare Efforts to Bridge Resources, Improve the Development of Guideline-Based Exercise Prescription and Reduce Obesity by Joining Education, Community and Technology." Participants receive YMCA memberships and are coached in how to lose weight and improve their overall health through regular exercise and better eating habits.
"I had become frustrated and depressed, and that wasn't me. I was intimidated to go to the gym at 300 pounds. I had to detoxify my thoughts, and this program was instrumental in helping me to work through that."
Tyniece already led a busy life, working for a community health organization and attending classes at Cleveland State University, from which she graduated in the spring of 2020 with a degree in social work. However, when told that the study required working out at least three times a week, she readily agreed. The gym membership was a nice incentive, she says, but "the biggest thing is that I was so tired of dealing with the pain and discomfort from my back."
She also wanted to prevent disease. "I was in the range of prediabetes and had a high BMI and high cholesterol," she says. "I was in a category where, if I didn't get myself together, I would start having health problems. All the signs were there."
Through the program, "I went above and beyond my goals," she says. "I needed accountability, that extra push, because I had so much going on."
Soon after starting, in the summer of 2019, her challenges intensified when her mother, who passed away April 14, 2020, had heart surgery.
"With school and my mom's open-heart surgery, I had a lot of stress," she says. "I had the privilege of managing my parents' day-to-day responsibilities, such as medication regimens, accompanying my mom to medical appointments, maintaining their lifestyle at home by assisting with cooking, paying bills, shopping and yard work, among other duties. I had some support from my younger sister, but my work load increased significantly."
Instead of workouts becoming a burden, they were a blessing, she says.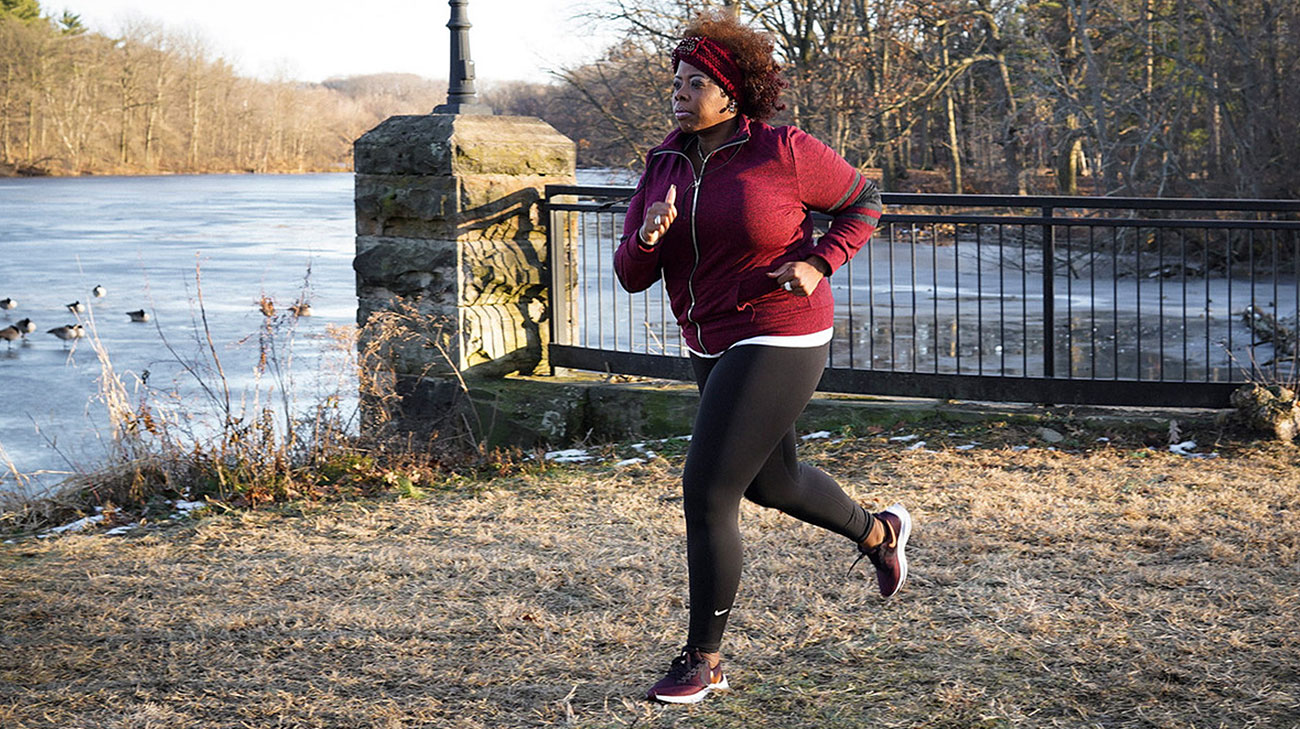 Tyniece's healthy lifestyle change not only helped her lose weight, but feel better overall by relieving everyday stress and pain that had become a burden. (Courtesy: Deontae Trundle)
"I needed them because I didn't have another outlet, and I didn't want to resort to eating more food or just giving up. They helped me with weight loss and with daily stressors."
Over time, she started working out almost seven days a week. "I'd go for a walk or roller skating, or play volleyball or tennis — at least 30 to 35 minutes per day."
In addition to stress relief, she found pain relief. "As I started losing weight in my core, it took pressure off of my spine. And because I was moving my body a lot more, my back was not as tight," she says. "Before that, there were days when I had trouble just bending over the sink to wash my face."
By December 2019, Tyniece had lost 36 pounds through exercise and changing her eating habits, and she continues to lose, on average, two to four pounds a month, she says. Benefits include having "a lot more energy now" and feeling more confident.
"I had become frustrated and depressed, and that wasn't me," Tyniece says. "I was intimidated to go to the gym at 300 pounds. I had to detoxify my thoughts, and this program was instrumental in helping me to work through that. Now, I don't think about it — I just get up and go. When I lose weight, I buy new clothes, and I'm also wearing an outfit I couldn't even wear for a couple of years. I'm no longer in 'class 3 obesity.' I'm moving in the right direction."
She just had her 46th birthday and says she feels healthier than she has in a long time. She attributes her accomplishments to the study and to her own hard work.
"I had gotten into a rut, and this program was instrumental in helping me work through that. I like the education Dr. Kampert has given me, and the times he'd text me and say, 'Are you doing OK? Are you going to make it to your appointment today? Do you need anything?' His passion comes across. I like seeing his expression when he realizes that I hit my goal for the month, that this program actually works."
Related Institutes: Respiratory Institute
Patient Stories
Patient Stories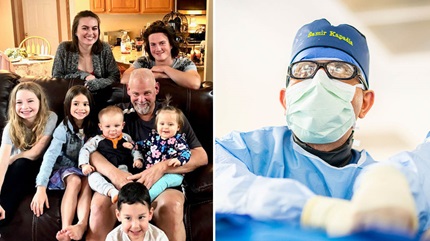 Jun 29, 2022
"There were many times when I thought I wasn't going to make it. Dr. Harb and other Cleveland Clinic specialists were godsends. They saved me."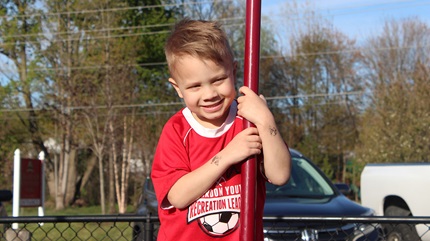 Jun 23, 2022
"My favorite was walking like a bear. It was fun having to use my arms and legs to walk," laughs Lucas.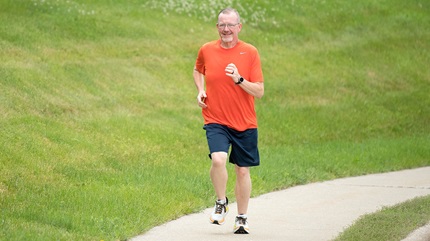 Jun 21, 2022
"If you're thinking of having weight loss surgery or just improving your overall health, the best advice I could give is, don't wait. Take the first step.'"