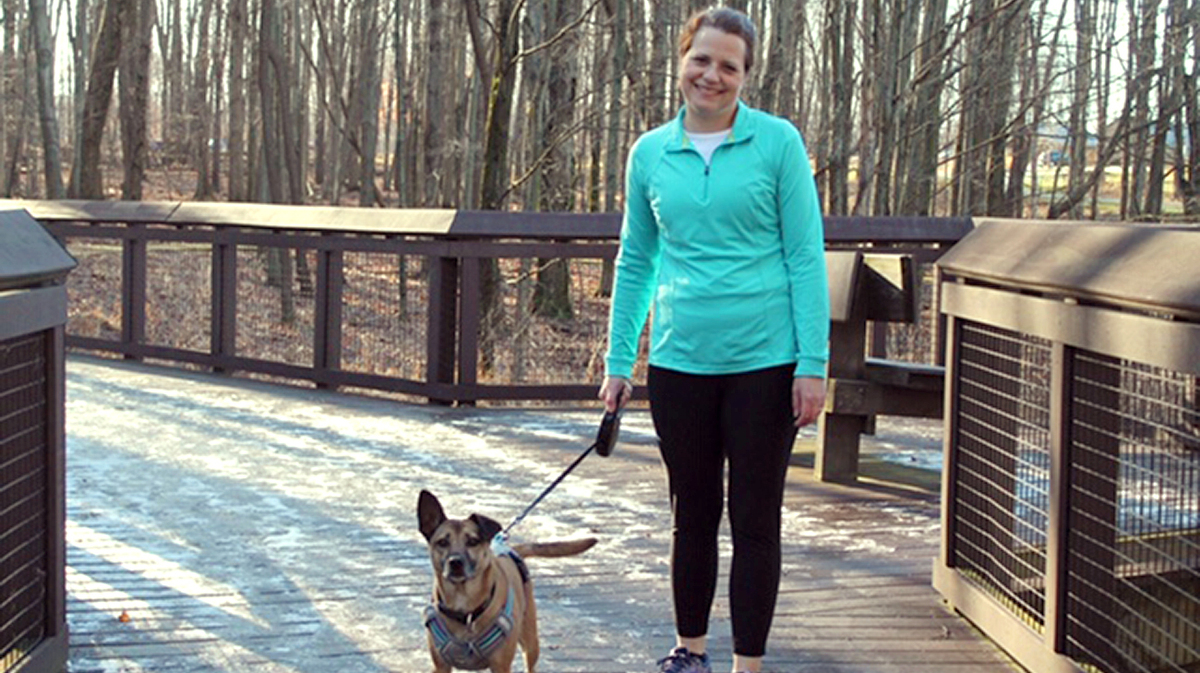 Felicia Hausler's thoughts of becoming healthier took shape when she learned of a new study at South Pointe Hospital, THE BRIDGE PROJECT. The name is an acronym for "Targeted Healthcare Efforts to Bridge Resources, Improve the Development of Guideline-Based Exercise Prescription and Reduce Obesity by Joining Education, Community and Technology." The study aims to help participants improve their health by shedding significant weight through guideline-based exercise, the use of technology to monitor progress, and better eating habits.
"As a licensed practical nurse in primary care, I was seeing the kinds of patients who were candidates for this study," she says, "and when they were trying to enroll patients for the research, I thought, 'I'm obese, too. I might like to have a plan to institute.'"
At age 45, Felicia realized that if she continued gaining weight, she might face the same metabolic diseases as her patients, including diabetes, high cholesterol and high blood pressure, all of which run in her family. These concerns moved her to enroll in the study. At 5 foot, 4 inches tall and 180 pounds, she set a goal of 150 pounds or lower.
"Your mind and body become more motivated, and it becomes a way of life, a routine. I started feeling the difference and wanted to do it more often."
"Even so, I was all for, 'I just need three days a week of 30 minutes of cardio exercise,'" she says. "And I was against changing my diet. I was kind of down. I knew that I needed to do something because I was tired more often. With the 30 extra pounds that I had put on gradually over the years, just bending over to put shoes on was a struggle. I had to lean on something when getting down on the ground for different activities, like playing a game on the floor."
Felicia also battled anxiety and depression.
Although she started out with her plan of three days a week at the gym, "your mind and body become more motivated, and it becomes a way of life, a routine," she says. "I started feeling the difference and wanted to do it more often."
Matthew Kampert, DO, then a medical resident, now a fellow in sports medicine, established the Bridge Project study with Debasis Sahoo, MD, a pulmonary specialist on the staff of the Cleveland Clinic Respiratory Institute. Dr. Kampert set a weight-loss goal for her of two pounds a month, she says. It took several months for her to see a difference.
"Initially, I was frustrated because I didn't lose any weight, even though I was exercising every day," she says.
Dr. Kampert recalls that when Felicia mentioned this, "I emphasized that fitness comes first! Then, after you have the fitness, you can burn more calories for the same effort and time commitment. Then the weight comes off! She did that, and all of a sudden, it was like a light switch went on, and things fell into place."
Felicia agrees. "I needed to build my strength, my muscle, and get more sleep," she says. "I needed to have enough energy to burn calories, and I wasn't sleeping well because I was trying to get to the gym after working 10 hours. I was eating dinner at 9 or 10 at night, then going to bed late. I learned that if you do that, you can't rest because your body is trying to metabolize all that food."
She began exercising in the morning before work, which meant getting up at 4:30 a.m. "I can't say that I totally stuck with it, but now, I make sure that I do some exercise every day."
With Dr. Kampert's advice and her own hard work, Felicia lost 30 pounds in 10 months. She also has less anxiety. "Exercise helps with happiness," she says.
Felicia says she is confident that she can maintain her new lifestyle even after the study ends, especially with achievements like the one in September, her first 5K race in several years.
"Oh, my gosh! I did way better than I thought I was going to do," she says. "I remembered how I felt on that treadmill when I first started in the study, and now, I was running 45 minutes and wasn't fatigued. There was a big hill, and everyone kept stopping, but I heard Dr. Kampert's voice in my head saying, 'You can do it! Don't stop!' I kept going — wow! Now, I know that I have changed, and my body has changed!"
Related Institutes: Respiratory Institute
Patient Stories
Patient Stories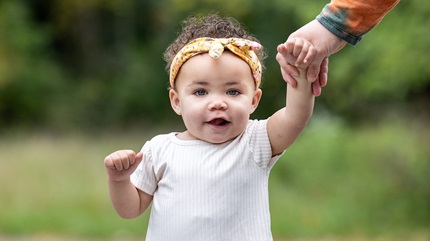 Sep 29, 2023
"Following her procedures, Adaya has defied the odds. She's hit all of her milestones so far. She's crawling and getting around wherever she wants to go."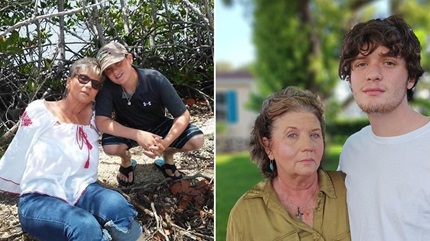 Sep 28, 2023
"It was worth every moment of it to know I was going to be there to see my son grow up."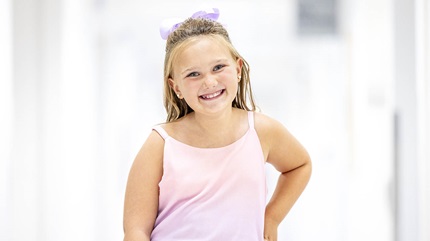 Sep 22, 2023
"This wraps up a chapter in her life we hope we never have to reopen. Audrey handled everything like a champ, and we are so grateful and proud."