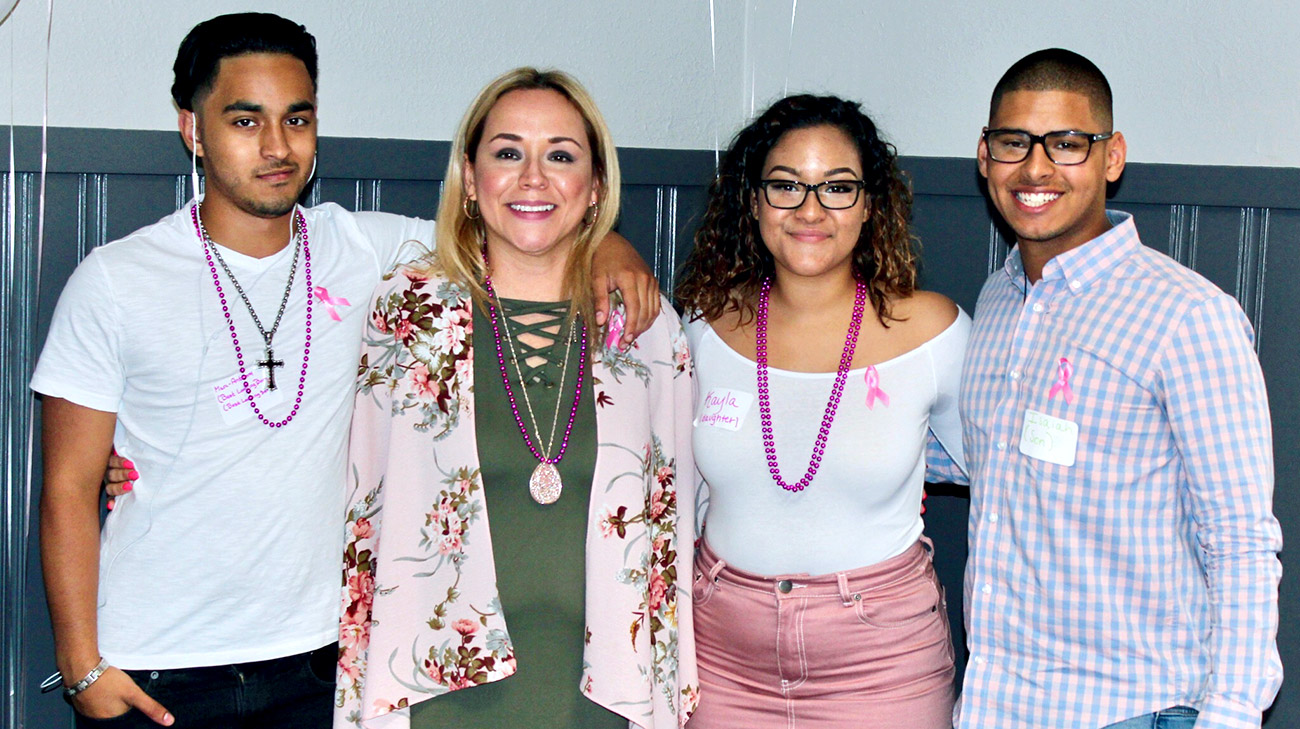 Marilyn (second from left) celebrates with her children: Marc-Anthony Alejandro, Kayla Alejandro, and Isaiah Alejandro-Rodriguez.
Marilyn Alejandro-Rodriguez has always kept up with her routine health exams including an annual physical with her Cleveland Clinic primary care physician Annie Tan, MD. So when Dr. Tan told her she needed to schedule her first screening mammogram the year she was turning 40, Marilyn did.
"I decided to take advantage of the walk-in mammogram option offered at Cleveland Clinic Avon Hospital because it was convenient in terms of timing and location, as it's close to my home," says Marilyn. "I was a little nervous since I'd not had a mammogram before, but the technician who took care of me explained everything and made me feel comfortable. It was a great experience.
The mammogram technician told Marilyn it was possible she'd be called back because with first or baseline mammograms, it's common.
"I didn't think much of it and was happy I had checked this off my list of things to do. I did receive a call back the next day but due to travel to Puerto Rico to see my ailing grandmother, and the uncertainty of her condition, did not follow up right away. While in Puerto Rico, I received two more calls which caused me concern because the doctor's office doesn't call if everything is ok," says Marilyn.
Her concern led to her calling back from Puerto Rico. Told she needed additional imaging of her right breast, she scheduled a diagnostic mammogram.
"When Marilyn came for the initial screening mammogram, she was asymptomatic, meaning there were no evident concerns. However, upon reviewing her screening results, I noticed a very subtle and questionable area of abnormality or asymmetry behind her right nipple," says Laura Dean, MD, a breast radiologist from Cleveland Clinic's Breast Cancer program. "This was her first mammogram. With nothing to compare other than images of her left and right breast, I felt it was important she come back."
Marilyn returned for the diagnostic imaging appointment that she thought would take about ten minutes. The appointment turned into one hour, including an ultrasound, then being told a biopsy would be needed for a small mass that was found in her right breast.
"I am so blessed. I feel God brought me to my job at Cleveland Clinic a few years before my diagnosis because he knew I would need this team of doctors and colleagues to get me through this."
"I needed some time to think about it, and process what I was hearing," says Marilyn, who works as a research coordinator at Cleveland Clinic's Center for Functional Medicine. "At the time, I was the healthiest I've ever been, having just completed our center's Functioning for Life™ program. I had lost 20 pounds and was feeling amazing, exercising regularly and eating healthy."
Having scheduled the biopsy for the next week, when Marilyn returned to work, her colleague knew she was upset. When she heard the news, she urged her not to wait, pushed to get the biopsy scheduled sooner and assisted in coordinating an earlier biopsy date.
Biopsy results led to a diagnosis of cancer. Within minutes of being diagnosed, another colleague, who is a breast cancer survivor, referred Marilyn to a team of Cleveland Clinic physicians including breast surgeon Alicia Fanning, MD, plastic surgeon Andrea Moreira, MD and oncologist Megan Kruse, MD. A breast MRI was performed in this case for further evaluation of the extent of disease, and to evaluate for occult (hidden) disease in the other breast.
"One of the doctors gave me a handout showing different stages of a cancerous breast tumor. The first image shows just one cell. At the time of my diagnosis, I was at the last stage shown on the handout, which meant that the cancer cells were starting to leave the tumor and affect the surrounding tissue," says Marilyn, who made the decision to have a double mastectomy and breast reconstruction and is now cancer free.
"Marilyn's case is a textbook example of the importance of routine screening mammograms. Callbacks are common, and in many cases, the additional views show there is nothing wrong. But in some cases, the images help us identify possible abnormalities that could be cancers when they are smaller and lower stage at the time of diagnosis, giving patients more options for treatment," says Dr. Dean.
"That's why we make it so easy for women to get mammograms through the walk in options available at many of our community health centers and hospital locations, as well as scheduled appointments," she continues.
Marilyn credits Dr. Dean with saving her life by flagging her 'almost normal' mammogram as abnormal. "I am so blessed. I feel God brought me to my job at Cleveland Clinic a few years before my diagnosis because he knew I would need this team of doctors and colleagues to get me through this," she says.
Related Institutes: Cleveland Clinic Cancer Center
Patient Stories
Patient Stories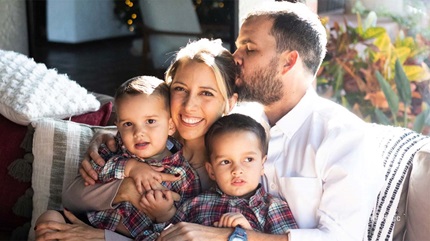 Mar 16, 2023
"Dr. Pieretti took the time to explain how the robotic surgery would work and how quick my recovery would be with this technology. That made me happy because I wanted to get back to my regular life fast."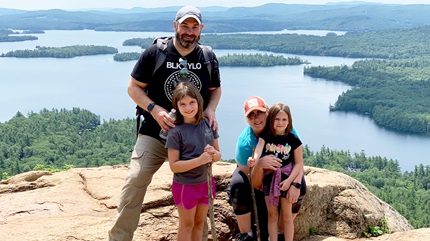 Mar 14, 2023
"If you notice any change with your body, get it checked out regardless of how insignificant you think it might be. If something hadn't made me go to a doctor, I might not be here today."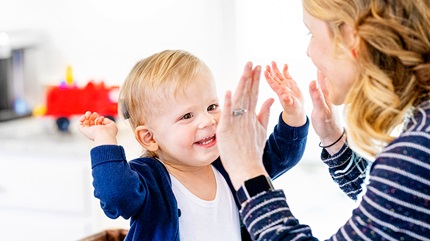 Mar 3, 2023
"From being born essentially deaf, to now singing lullabies. It blows my mind. Corbin is not just meeting developmental milestones, he's surpassing them."