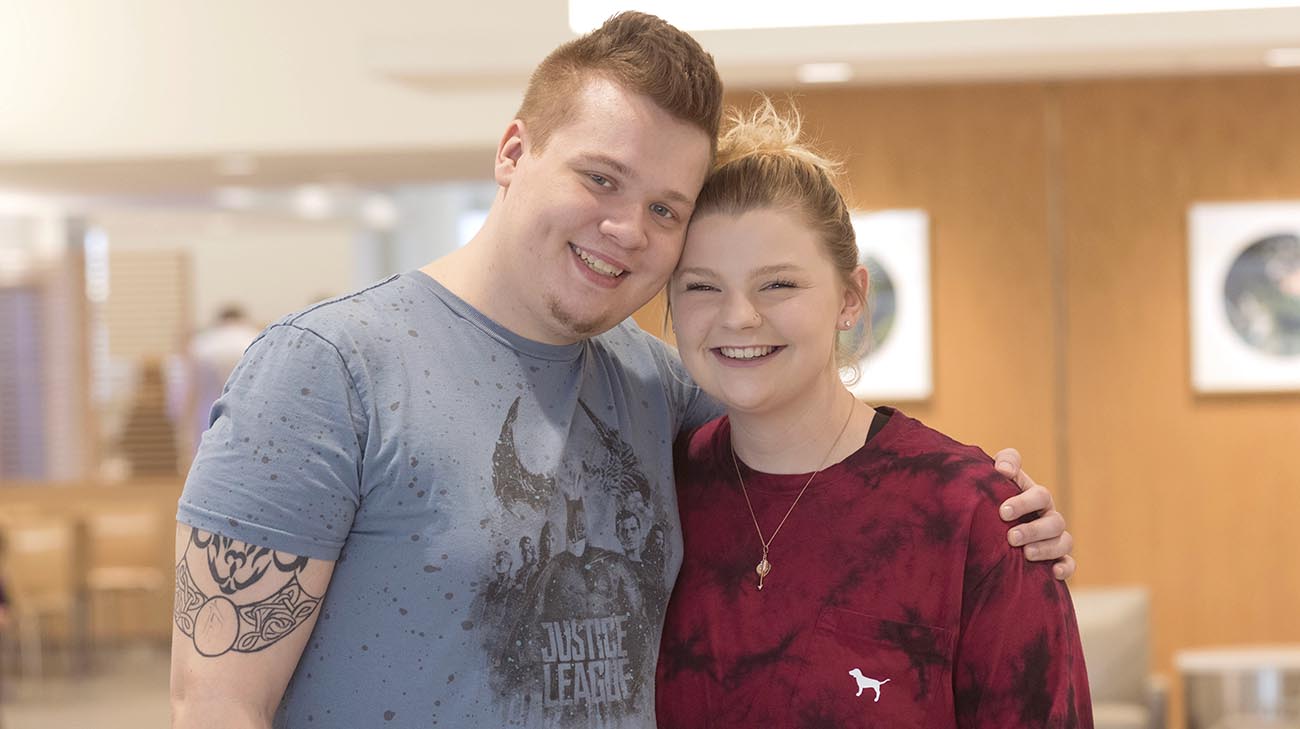 Her heart went to a recipient in California. Others received Karey Gengler's left lung, pancreas and a kidney. Her other kidney provided a life-saving transplant for Mike Rogers Jr., the 22-year-old boyfriend of her daughter, Josie Brown.
The sudden death of 46-year-old Karey, from a brain aneurysm in December 2018, left her friends and family in shock. However, when informed that Karey had chosen to be an organ, eye and tissue donor on her Ohio driver's license, her husband, Ron, asked that one of her kidneys be provided to Mike.
He had been on the kidney transplant list since April 2018 due to complications from Alport syndrome, a genetic condition that often affects a patient's kidneys, hearing and/or vision.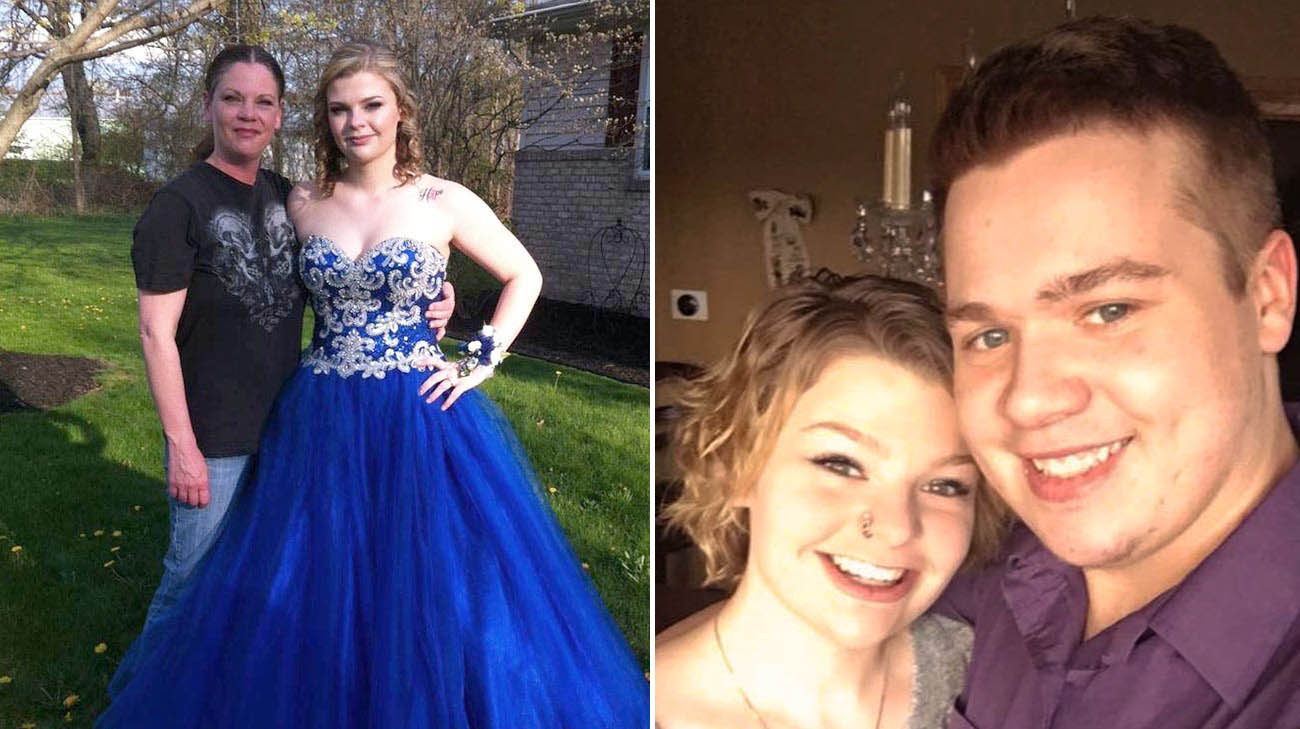 Karey Gengler and her daughter, Josie Brown, at Josie's senior prom, in 2015. (left) Josie and her boyfriend, Mike Rogers. (right) (Courtesy: Josie Brown and Mike Rogers)
"At first, I didn't want to accept it. With so many overwhelming emotions from her death, the last thing on my mind was getting her kidney," recalls Mike, who lives in Youngstown, Ohio. "But Josie and her family urged me to get it. And then we found out we were a perfect match."
A few days later, Alvin Wee, MD, Surgical Director for Cleveland Clinic's Kidney Transplant Program, performed the operation, which proceeded with no major complications. Mike – with Josie by his side – recovered quickly and was discharged just three days later.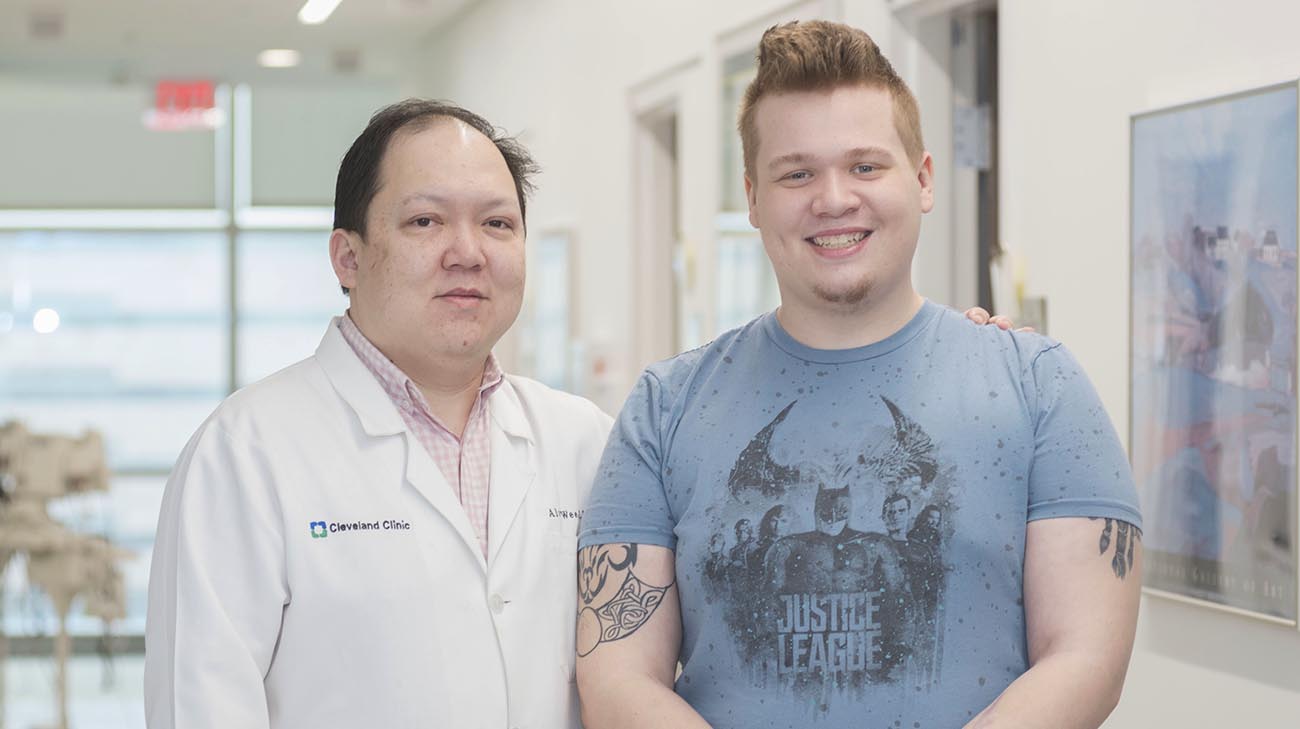 Dr. Alvin Wee, Mike's transplant surgeon, with Mike, at Cleveland Clinic. (Courtesy: Cleveland Clinic)
According to Josie, her mother had been worried about Mike's condition and had even mentioned to her she would consider being a donor for him. However, they were never able to discuss the matter again, as Karey – who had only recently opened a vintage furniture store – suddenly collapsed in early December and passed away within 24 hours.
"That whole week is still a blur to me," says Josie, 22, an industrial engineering student at Youngstown State University. "But it means so much knowing that my mom can live on by donating her organs to Mike and others so they can live normal lives again."

Mike first began experiencing symptoms of kidney failure in 2017. He had just started working an overnight job as a security guard, and thought the long hours were what contributed to his frequent nausea and lethargy. But when his condition persisted, and co-workers noted his yellow complexion, Josie rushed him to an emergency room – where doctors discovered the effects of Alport syndrome were destroying his kidney function.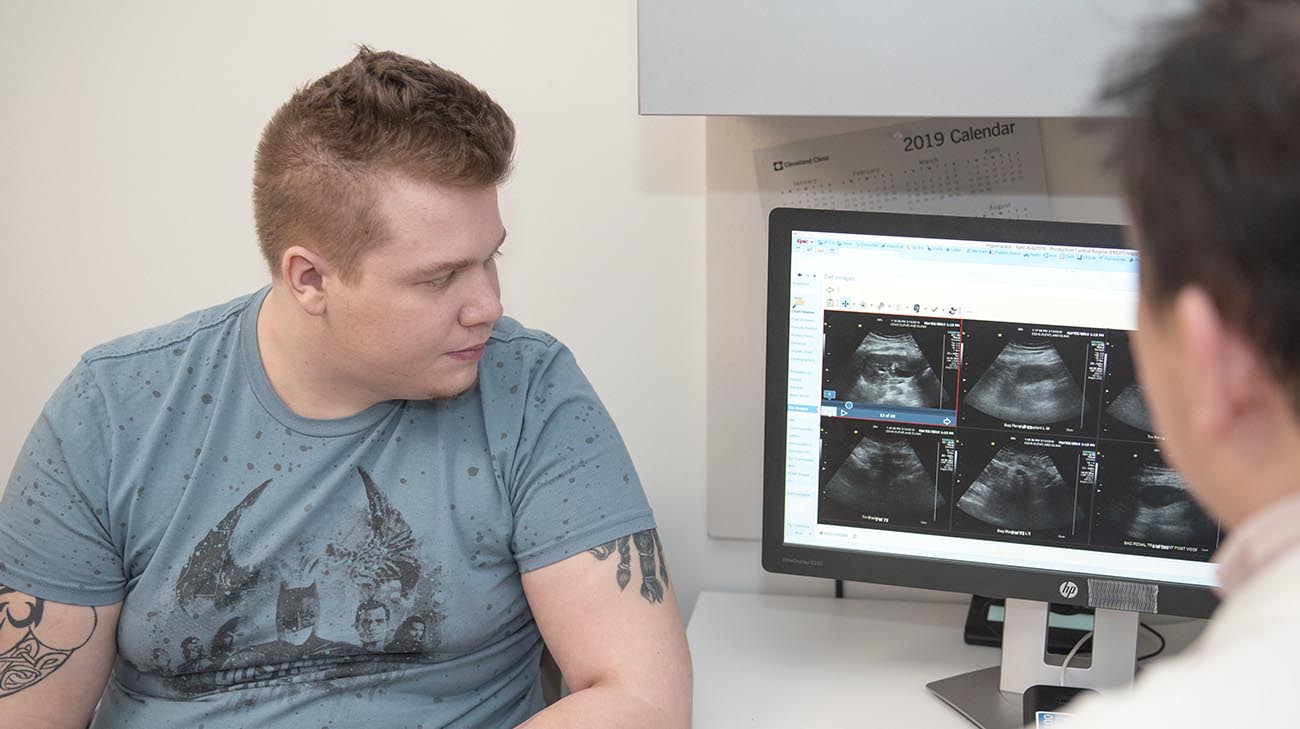 Mike looking at his images with Dr. Wee during a post-tranplant, follow-up appointment. (Courtesy: Cleveland Clinic)
Following a pre-transplant evaluation at Cleveland Clinic, Mike was added to the organ transplant waiting list. In the meantime, he underwent dialysis treatment three days a week, for about four hours each session – a process that left him so worn out he took a break from studying art at Eastern Gateway Community College.

After undergoing the transplant, and receiving one of Karey's kidneys, Mike almost immediately felt healthier, saying "now, I feel human again." He's contemplating his future while recovering, and planning a beach vacation with Josie, whom he first met in first grade.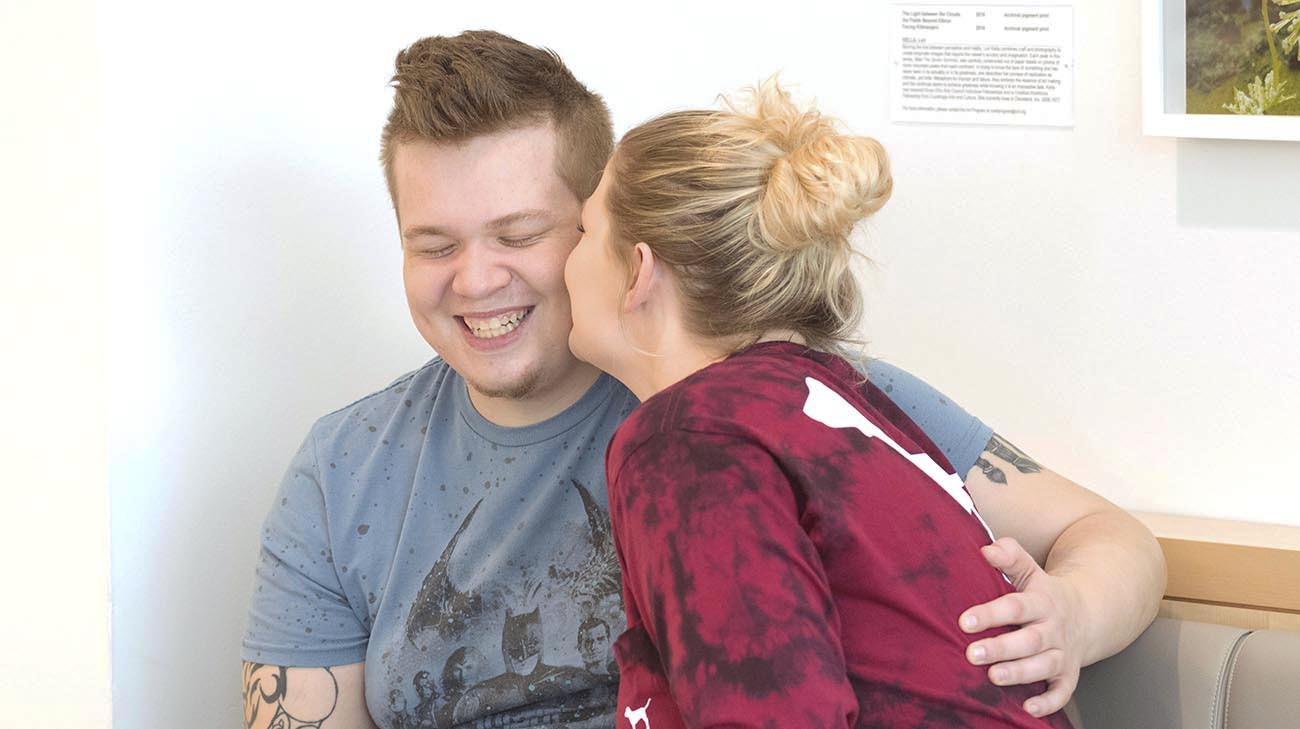 Mike and Josie will continue keeping the memories of Karey alive. Meanwhile, they're grateful for the opportunity to continue life together. (Courtesy: Cleveland Clinic)
Grateful for the opportunity to live normally again, Mike still finds it difficult to think about Karey. "It's still so hard because of how much I still miss her. But knowing that she saved my life so that I can live a better life with Josie makes it easier."
According to Dr. Wee, Mike's situation illustrates the power of directed organ donations, which have long been permitted in the organ transplantation field. "Mike is doing very well, but I know it's been hard for him and Josie. At least some good came out of this tragedy for all the organ recipients."
Register with Lifebanc to become an organ donor.
Related Institutes: Glickman Urological & Kidney Institute
Patient Stories
Patient Stories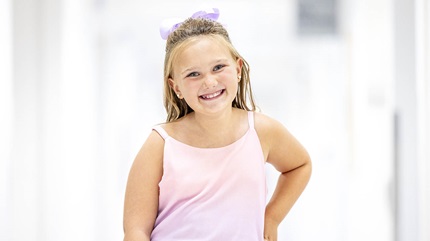 Sep 22, 2023
"This wraps up a chapter in her life we hope we never have to reopen. Audrey handled everything like a champ, and we are so grateful and proud."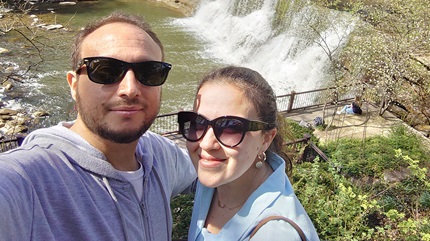 Sep 18, 2023
"Besides my first transplant, I've had other noninvasive surgical procedures, and I needed pain medication for all of them but not this time."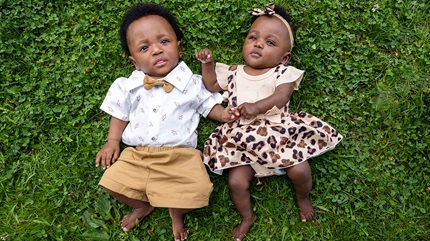 Sep 15, 2023
"Thinking about everything Kimyah and DJ have been through, it was hard to imagine us ever getting to this point. It was unclear if they would be able to do anything by themselves. Now, they're trying to do everything by themselves."