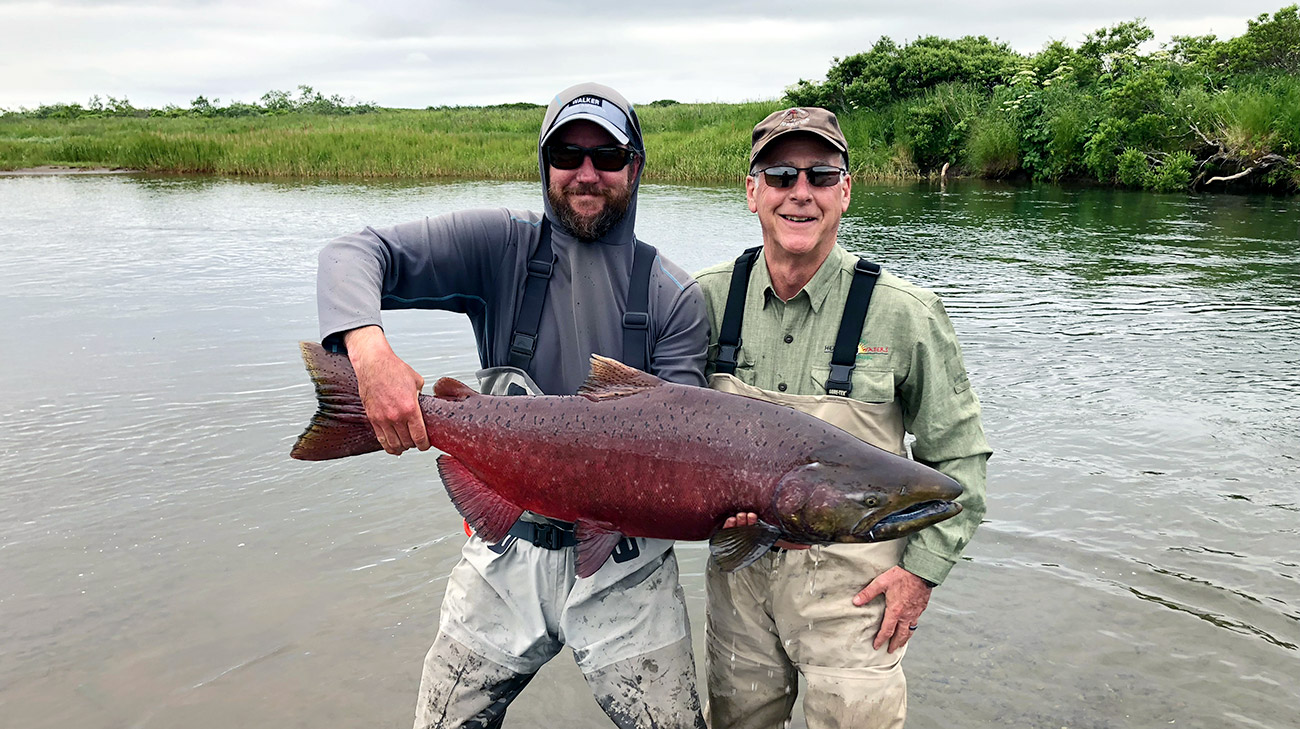 Rolen (Ron) Ferris was out of town for a meeting when he started coughing up blood. He went to an urgent care center and the nurse told him he had pneumonia. She also said he had a heart murmur.
"I was shocked and asked her what she was talking about," says Ron. "She was very confident in her diagnosis and told me to follow-up with my doctor when I got home."
Once back in Mechanicsburg, PA, Ron went to see his doctor, who confirmed he had pneumonia in his left lung along with empyema – an infection in the cavity or pleural space surrounding the lung. Ron also saw a cardiologist who ran tests that revealed a severely leaking mitral valve. The cardiologist referred Ron to Cleveland Clinic for mitral valve repair.
Before coming to Cleveland Clinic, Ron experienced symptoms of chronic infection including fatigue, shortness of breath, weight loss and persistent cough. He underwent video assisted thorascopic surgery (VATS), a minimally invasive procedure, on his left lung and pleural space to drain the empyema. Following surgery and while still on prescribed antibiotics, Ron came to the Sydell and Arnold Miller Family Heart and Vascular Institute at Cleveland Clinic to see cardiothoracic surgeon Ken McCurry, MD, regarding the mitral valve repair surgery.
"When Ron arrived, he had an elevated white blood cell count indicating some infection was still present, and I was concerned about persistent empyema," says Dr. McCurry.
Dr. McCurry reached out to Cleveland Clinic colleagues Sudish Murthy, MD, a thoracic surgeon, and Susan Rehm, MD, an infectious disease specialist. Both saw Ron the same day and agreed that while he needed mitral valve surgery, it could wait until the empyema cleared up.
"It was concerning that this seemingly healthy guy developed an unusually severe infection with persistent elevation in white blood cell count that despite antibiotics and surgery did not come down," says Dr. Rehm. "We determined that Ron still had some lung abnormalities and sent him to pulmonary medicine for a bronchoscopy that showed he still had bacteria in his lung."
Follow up treatment included two months of intravenous antibiotics, and while Ron was feeling better and had gained back some of the weight he'd lost, the infection persisted.
"I'm happy to say I feel great. I went skiing just 12 weeks after surgery. And I'll continue to come to Cleveland Clinic for care. I have no problem driving five hours to get world class service."
"At this point, we decided we needed to go backward before we could go forward," says Dr. Murthy. "Our plan was to redo the original surgery he underwent several months ago at his local hospital. This time, however, we expected the intervention to be far more complicated and involved, attributable to the chronicity of the process and the prior failed operative attempt."
Following that surgery, Ron was feeling better and was coughing less, but his white blood count remained elevated.
Dr. Rehm ordered further testing, and she credits an alert pathologist who was checking Ron's blood-work with raising a red flag that there might be something wrong with his bone marrow. "When his white blood count remained high even after the chronic infection was addressed, we ultimately diagnosed Ron with chronic lymphocytic leukemia," she says.
Chronic lymphocytic leukemia (CLL) is the most common form of leukemia in adults. It's a type of cancer that starts in cells that become certain white blood cells in the bone marrow. The cancer cells start in the bone marrow but then go into the blood.
"In retrospect, the persistence of Ron's infection was a clue. CLL impacts the immune system in a way that makes people more vulnerable to this type of infection, and makes the infection harder to get rid of," says Dr. Rehm.
At this time, Ron does not require treatment for CLL but continues to be monitored, undergoing testing at least once a year to determine if treatment is needed.
One year after he first learned of his heart condition, Ron underwent mitral valve repair surgery at Cleveland Clinic.
"Mitral valve regurgitation is pretty common and we perform a large number of mitral valve repairs at Cleveland Clinic. Some are easier to repair than others but Mr. Ferris' valve problem also involved the anterior leaflet of the mitral valve, which made his case a bit more complex and difficult to repair. In the end, the repair worked quite well," says Dr. McCurry.
Ron was discharged a couple of days after surgery, had a follow-up virtual visit with Dr. McCurry from his home in Pennsylvania and is doing well.
"I'm happy to say I feel great. I went skiing just 12 weeks after surgery," says Ron. "And I'll continue to come to Cleveland Clinic for care. I have no problem driving five hours to get world class service."
Dr. Murthy attributes collaboration and multidisciplinary expertise with Ron's good outcome. "If one of our patients has a 'red flag' identified that may not be in the wheelhouse of that particular physician, it doesn't end there. Thanks to Dr. McCurry, Dr. Rehm, and our network of sub-specialists, we repaired Ron's heart valve problem, treated his lung and pleural space infection and uncovered a previously undiagnosed leukemia. This complexity of disease is probably why he was referred to Cleveland Clinic in the first place."
Related Institutes: Heart, Vascular & Thoracic Institute (Miller Family), Respiratory Institute, Cleveland Clinic Cancer Center, Pathology & Laboratory Medicine Institute (R. Tomsich)
Patient Stories
Patient Stories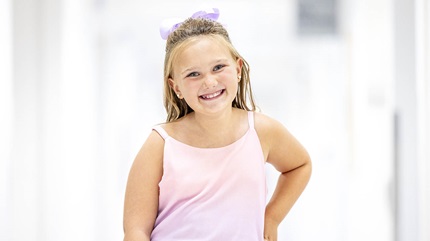 Sep 22, 2023
"This wraps up a chapter in her life we hope we never have to reopen. Audrey handled everything like a champ, and we are so grateful and proud."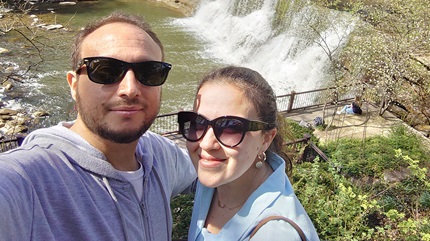 Sep 18, 2023
"Besides my first transplant, I've had other noninvasive surgical procedures, and I needed pain medication for all of them but not this time."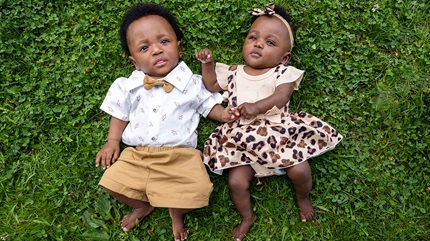 Sep 15, 2023
"Thinking about everything Kimyah and DJ have been through, it was hard to imagine us ever getting to this point. It was unclear if they would be able to do anything by themselves. Now, they're trying to do everything by themselves."