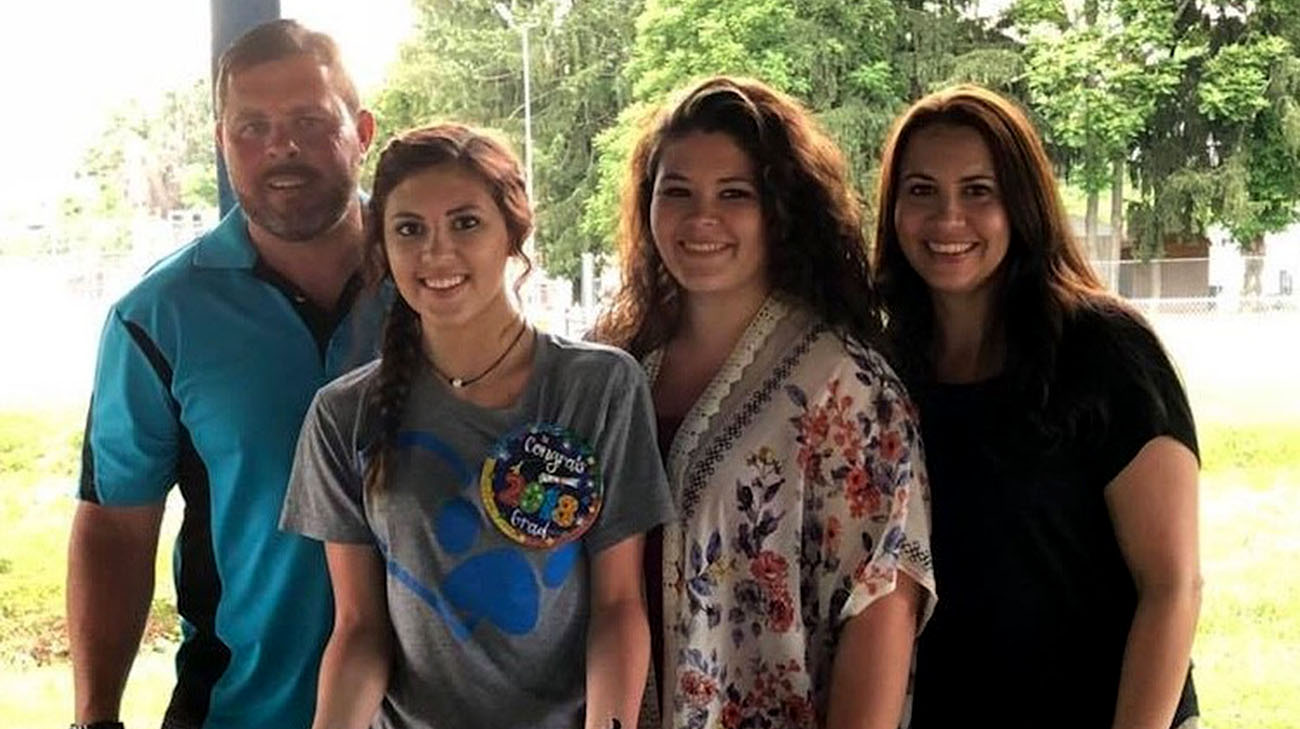 Before getting a tattoo on her upper chest, over her heart, Kara Reamer asked her doctor for permission. "I wanted to cover up the scar from my 'traditional' pacemaker incision," recalled Kara, 44, a scheduler for a Parkersburg, West Virginia, hospital. "He said, 'Go ahead. You're never going to be cut there again.'"
That's because the pacemaker in Kara's heart for the past four years is a self-contained, leadless cardiac pacemaker (LCP), which replaced the transvenous pacemaker (TVP) that twice failed after a few years. She was just the third Cleveland Clinic patient to receive an LCP. Smaller than a TVPs, the LCP is inserted non-surgically through a catheter, directed into the heart, through a blood vessel in the leg.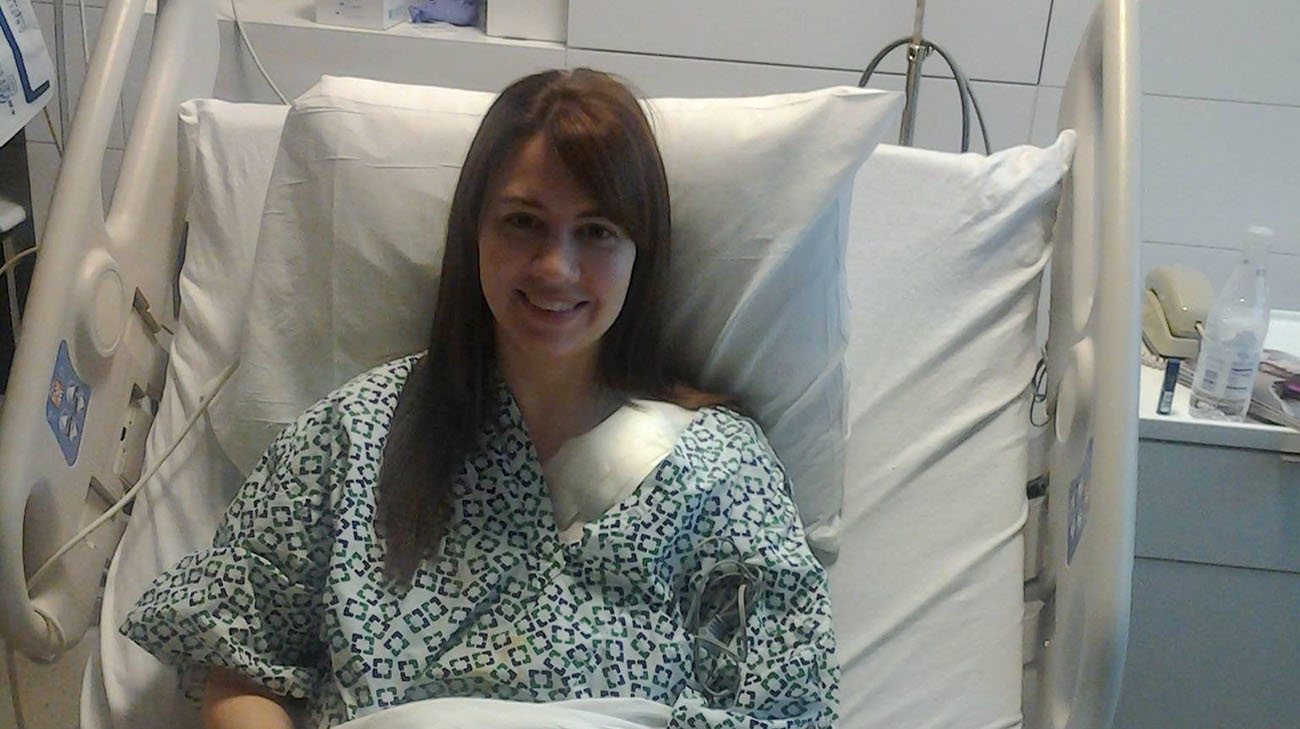 Kara after undergoing surgery at Cleveland Clinic for her leadless pacemaker. (Courtesy: Kara Reamer)
Now, research is finding LCPs, like Kara's, are minimizing problems for patients. Cleveland Clinic electrophysiologist and lead investigator Daniel J. Cantillon, MD, published a multi-center study, in the journal Heart Rhythm, comparing short- and mid-term complications between 718 patients receiving the Nanostim leadless pacemaker or LCPs and 1,436 patients with conventional (transvenous) pacemakers. Researchers found patients with LCPs experienced fewer complications, including those often associated with the wires used in TVPs.
"The advantage of the leadless pacemaker is that they don't have wires, and avoid the lead- and pocket-related issues that have long beleaguered patients with TVPs," said Dr. Cantillon.
Kara knows quite well what complications can occur. Her first TVP was inserted in 2009 to control a disorder called swallow syncope, a reduction of blood flow to the heart triggered when swallowing food. The pacemaker worked well for a few years, but Kara – who enjoys exercise and weight training – began experiencing facial swelling and redness during workouts.
"I would have to stop and sit down, and wait for the feeling to pass," explained Kara, who said the condition would also be triggered when she bent over at the waist. "The doctors ran all sorts of tests but they couldn't figure it out. So, they referred me to Cleveland Clinic."
Doctors at Cleveland Clinic determined one of the leads from her TVP was causing a vein to collapse, resulting in a blockage that restricted blood flow. A surgeon removed one of the leads, by performing a balloon angioplasty to clear the blockage, and reactivated the pacemaker.
All was well for a while. But once again, after a few years, the same issue recurred in 2014 – another blockage by the remaining lead caused Kara's previous symptoms to return.
Kara was originally slated to receive an external pacemaker, a more invasive procedure that would require surgery through her rib cage. She was surprised to learn from her electrophysiologist, David Martin, MD, that she was eligible for a trial testing LCPs a new form of pacemaker that didn't require leads or wires.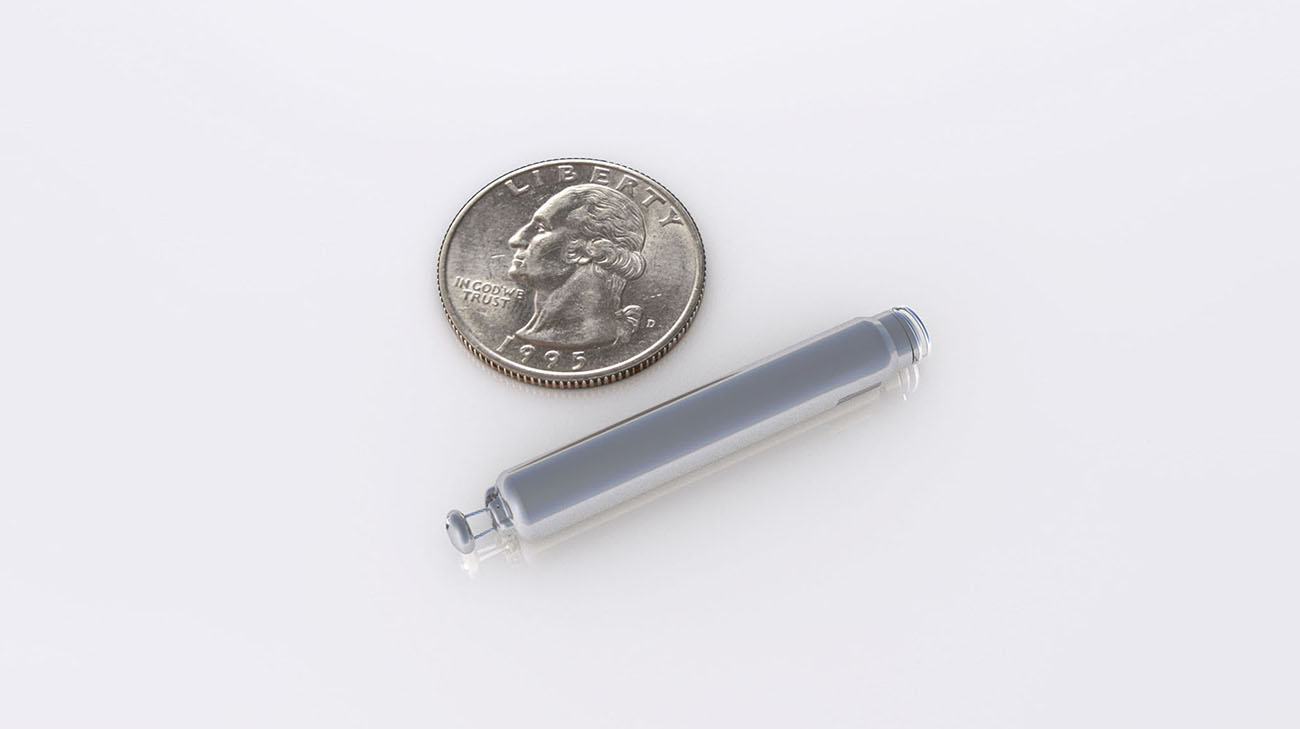 The leadless pacemaker is one-tenth the size of a traditional pacemaker. (Courtesy: Cleveland Clinic)
"I didn't think twice. I was ready to try it," Kara said.
While inserting an LCP is a minimally invasive procedure, surgeons first had to remove her existing TVP and then conduct another balloon angioplasty. Finally, doctors inserted the LCP.
Kara went home the next day – and in the ensuing four years, suffered no complications. In fact, according to the study, LCPs virtually eliminate the lead, pocket and infectious complications experienced by TVP patients. However, the study did reveal LCP patients had an increased risk of pericardial effusions (bleeding between the heart and the sac that surrounds the heart), which sometimes require surgery.
"The data from this study is encouraging, and we expect complications from leadless pacemakers to continue to decline as the technology improves and physicians gain experience implanting these devices," said Dr. Cantillon, who is also a consultant for Abbott and Boston Scientific. "While this research shows benefit for leadless pacing, we must keep in mind that the field is still too young to compare the long-term results of this technology, the implications of which will not be fully understood for at least another decade."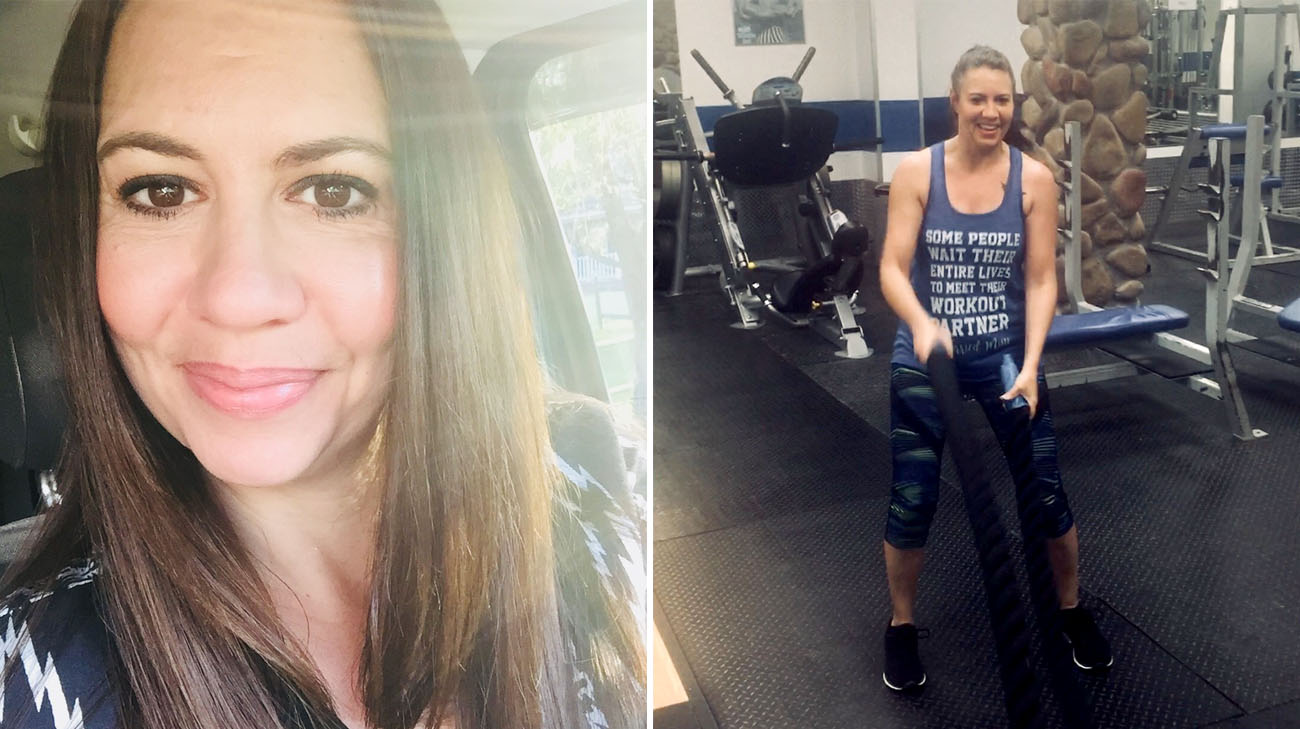 Kara is back to exercising regularly thanks to her leadless pacemaker. (Courtesy: Kara Reamer)
"The LCP has worked beautifully from day one," observed Kara, who works out four or five times per week. "I'm not held back at all. I live my life and never worry anymore about passing out."
And the last vestige of her TVP – the scar from the surgeries to insert and remove it – is long forgotten, too. In its place is an angel wing adorned with a feather and the letter "J," in memory of her father, John.
"Now that I've got my scar covered, you would never know I had pacemaker surgery," she added. "Cleveland Clinic holds a special place – literally – in my heart."
Related Institutes: Heart, Vascular & Thoracic Institute (Miller Family)
Patient Stories
Patient Stories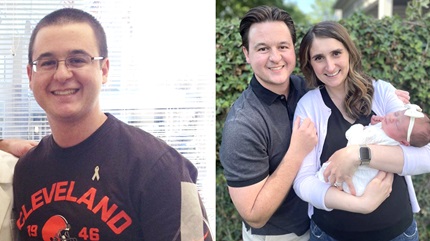 Nov 30, 2023
"At the time of my diagnosis, I was thinking, 'I'm 24. I'm a lifelong nonsmoker. I'm not supposed to get cancer.'"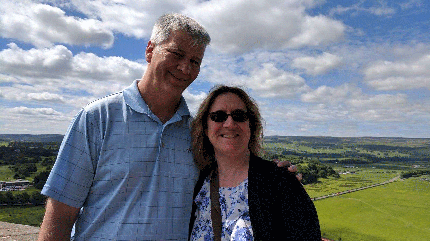 Nov 30, 2023
"I was under enormous stress and having difficulty sleeping, so I reached out to Dr. Saper to see if he had any suggestions as to how I could better cope."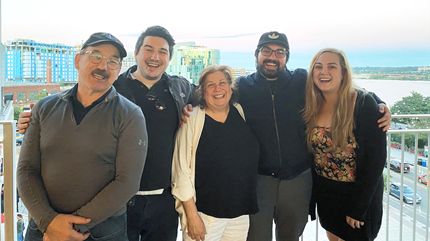 Nov 22, 2023
"I was truly blessed to be with the doctors and the entire cardiac surgery team. They saved my life."