Terri Hofmeister never felt sick. She was 26, happily married to her husband Michael, and healthy and pregnant with her second child.
While her family has a very strong history of colorectal cancer (her father, uncle, aunt, grandmother and great-grandmother all have it, and her uncle and great-grandmother died from it), she was symptom-free.
"I've truly been blessed," she said. "I rarely get sick."
When her father was diagnosed with colorectal cancer, the doctor suggested that Terri and her sister have a colonoscopy. Even though she had no symptoms, the doctors were worried that her family shared genetic changes making them more susceptible to colon cancer. Since she was pregnant, she couldn't have a colonoscopy (a test that would allow the doctor to determine if Terri had polyps in her colon).
After giving birth to her son, Terri had a colonoscopy and her doctor discovered many polyps indicative of a familial cancer disorder and a precancerous polyp. She had the colonoscopy just in time.
"The importance to early detection is being tested. Getting the colonoscopy done and knowing what the results are, I learned firsthand about how it could have saved someone. My dad chose not to get tested at a younger age and unfortunately he has to have an ileostomy for life."
"The hard thing was that I had to watch my father, who just went through his surgery and has colorectal cancer, live with an ileostomy bag for life," Terri said. "It was so odd: I felt fine, didn't feel sick at all," she said. "And no, I didn't want to have a colonoscopy, but why take that chance? Thank god I got tested."
Terri was fortunate as she had the opportunity to have a procedure to treat her polyps and prevent her from getting colon cancer in the future, unlike her father. She had a single port laparoscopic total proctocolectomy with J pouch which is a procedure that removed her entire colon and rectum and made a pouch out of small bowel to replace the rectum.
All of this occurred through a one-inch incision - performed by colorectal surgeon at Cleveland Clinic - with a minimal scar.
"The surgery went very well," Terri said. "While the recovery was rough – not being able to pick up my two children – but I feel great: I am living my life, enjoying my family and am thankful that I am still alive!"
As an employee of the Cole Eye Institute of Cleveland Clinic's Hillcrest Hospital, she was very familiar with healthcare.
"The importance to early detection is being tested," she said. "Getting the colonoscopy done and knowing what the results are, I learned firsthand about how it could have saved someone. My dad chose not to get tested at a younger age and unfortunately he has to have an ileostomy for life."
Terri continues to struggle with the emotional pain for her family's decisions: "I think the craziest part of all of this is that several of my relatives were told that they should get tested for colon cancer," she said. "And they refused. They don't seem to understand that this is the number one most preventable cancer. One test and they would know, and could do something to save their life. And they won't do it." She paused, and then she said, "I just don't get it. This is life and death."
Related Institutes: Cleveland Clinic Cancer Center, Digestive Disease & Surgery Institute
Patient Stories
Patient Stories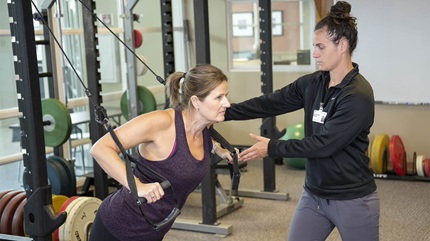 May 25, 2023
"Watching all the challenges my mom was facing made me rethink how important weight training is as we age."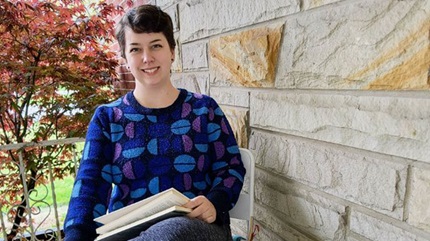 May 24, 2023
"If you feel something is wrong, call an ambulance. Don't wait it out to see if it passes. That's what saved me, by getting into surgery as fast as possible. Otherwise, I'd absolutely not be here."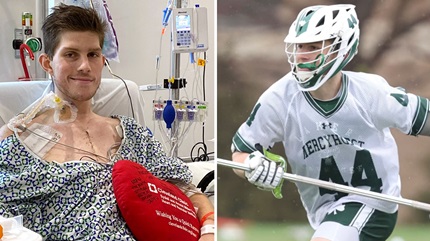 May 22, 2023
"Thanks to my donor I got a second chance at life. I never looked at this experience as something being taken away from me, I looked at is as getting a heart gave me the gift of life, something to propel me forward and make memories."