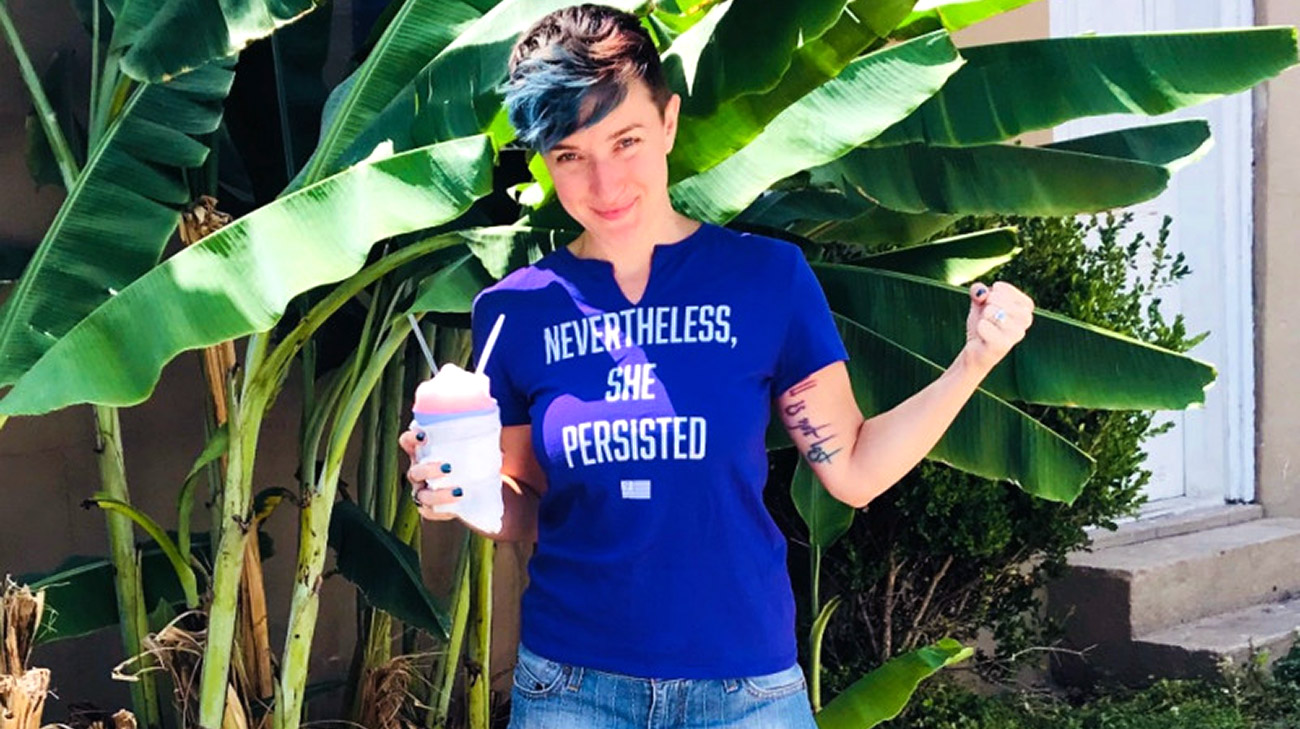 Kimberly Kaye-Lopez is a New Jersey girl who, like so many, made the move across the bridge to New York City for her career. The 35-year-old enjoyed the hustle and bustle of her life in Manhattan as a journalist and creative director, while singing in an Americana band on nights and weekends. In her spare time, she practiced Jiu-Jitsu and Muay Thai.
In 2012, Mrs. Kaye-Lopez was diagnosed with Crohn's Disease, an inflammatory bowel disease that affects the gastrointestinal tract. With medication, her symptoms were manageable.
Over the next few years, she and her husband, Ray, moved to New Orleans. Her gastrointestinal health issues were increasing, causing her to lose her job, yet she was still managing.
"In August 2017 everything went wrong. I went from being okay to pretty much dying," recalls Mrs. Kaye-Lopez. "Over the next six months, I lost 35 pounds, my hair was falling out and I couldn't eat or go to the bathroom. My illness was my life."
Month after month, doctor after doctor, and no root cause of her severe and rapid health decline was found. With her weight dropping to 89 pounds, Mrs. Kay-Lopez's husband and bandmate feared for her life and took to social media pleading for help.
"Pamela Alexander, a previous client of mine, responded to the posts. She said Cleveland Clinic helped save her parents and she was certain they could treat me," says Mrs. Kaye-Lopez.
Within two weeks, Mrs. Kaye-Lopez was on a plane to Cleveland for a consult at Cleveland Clinic. Her consult turned into a hospital admission.
Mrs. Kaye-Lopez was in total gastrointestinal organ failure stemming from an issue with her nervous system — she was starving to death and her organs were failing because of it.
"Throughout the program I cried, laughed and learned from patients and caregivers. The program changed my mindset and taught me how to live with CIPO. It was the first time I realized I could actually live with this rare disease."
She spent the next few weeks as an inpatient and was placed on total patenteral nutrition (TPN) — a tube was placed in her heart and was connected to a backpack providing her body with necessary sustenance.
"It was a big relief to receive the nourishment my body so badly needed, but at the same time I was thinking 'There's a tube in my heart. How am I going to live like this?'," recalls Mrs. Kaye-Lopez.
She was diagnosed with provisional chronic intestinal pseudo-obstruction (CIPO) and general dysmotility – when the muscles in the digestive system do not work as they should. CIPO is a rare, potentially disabling, gastrointestinal disorder characterized by abnormalities affecting the gastrointestinal tract that's complicated by stress and anxiety. The symptoms resemble those of an obstructed bowel, characterized by nausea, vomiting, chronic abdominal pain, but with no visible obstruction.
Her physicians weighed the option of a total gastrointestinal transplant, but wanted to keep the six-organ transplantation as a last resort.
"I had an emotional and mental meltdown," says Mrs. Kaye-Lopez. "I was hooked up to a tube. I couldn't do anything I enjoyed like sing, write or walk my dog. I didn't know how I could live life this way."
She spoke to a psychiatrist about her anxiety, insomnia and chronic abdominal pain. After their talk, the physician put her in touch with Xavier Jimenez, MD, medical director of Cleveland Clinic's Chronic Pain Rehabilitation Program (CPRP). The CPRP is a month-long intensive program in a group setting that spans eight hours a day for five days a week.
"Our program provides care, hope and solutions for patients whose illnesses make them feel like they have nowhere else to turn," explains Dr. Jimenez. "We focus on our patients as a whole, providing treatment and education, to give them the necessary tools to live a fulfilled life."
Mrs. Kaye-Lopez's daily regimen consisted of various modalities including – occupational, physical and behavioral therapies, yoga and pain management.
"Throughout the program I cried, laughed and learned from patients and caregivers," remembers Mrs. Kaye-Lopez. "The program changed my mindset and taught me how to live with CIPO. It was the first time I realized I could actually live with this rare disease."
During the program, Mrs. Kaye-Lopez was able stop taking 14 of her 16 medications, remove the TPN tube, eat solid food, and gain weight. She learned how to get back to the things she loves despite having CIPO and avoided the gastrointestinal transplant.
The day after she graduated from the CPRP, Mrs. Kaye-Lopez flew back to New Orleans and the next day she was singing in front of a crowd of 5,000 people. Just a month before, she wondered how she was going to live and now she was back to doing what she loved – and healing!
"Kim has to make a conscious effort every day to remain healthy and functional. But, with her knowledge and determination, she'll continue to succeed in every aspect of her life," says Dr. Jimenez.
A year later, she had a CIPO flare up and returned to see Dr. Jimenez. The symptoms were treated and subsided.
The flare up turned out to be a life changing event for Mrs. Kaye-Lopez. While they were talking, Dr. Jimenez suggested that her vast medical knowledge about gastrointestinal health would translate well into a career.
After some thought, Mrs. Kaye-Lopez put down her pen and picked up some books, deciding to make a career change and become a certified functional medicine nutritionist.
"This illness is awful, but I finally figured out why I have it. That never would have happened without Dr. Jimenez's insight," says Mrs. Kaye-Lopez. "Without the care, compassion and treatment at Cleveland Clinic I wouldn't be here today or be on my way to helping others like me."
Related Institutes: Digestive Disease & Surgery Institute , Neurological Institute
Patient Stories
Patient Stories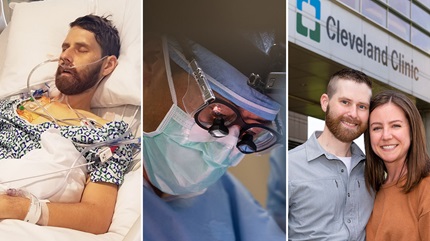 Jul 4, 2022
"We're taking it one day at a time and enjoying every day."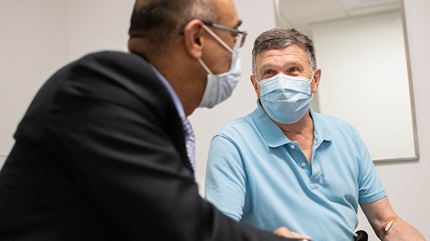 Jul 4, 2022
"I tell Dr. Desai every time I see him I have more energy now than I can ever remember."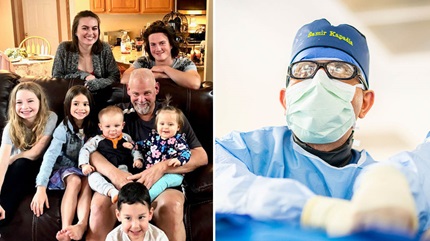 Jun 29, 2022
"There were many times when I thought I wasn't going to make it. Dr. Harb and other Cleveland Clinic specialists were godsends. They saved me."