When Manuel Rivera-Alsina, MD, first started feeling tired and short of breath, he blamed it on getting older. He and his wife lived an active lifestyle in Dallas, Texas; he had served in the Navy and competed in marathons and Ironman triathlons. But when Manual, a maternal fetal medicine doctor, felt unable to keep up with hospital rounds, he knew something was seriously wrong.
Manuel thought he might be in congestive heart failure, and was taking prescription medication. Unfortunately, his symptoms did not improve. After a conversation with family members, Manuel decided to make an appointment and travel to Cleveland Clinic.
Manuel first met with cardiologist, Mazen Hanna, MD, a member of Cleveland Clinic's Heart, Vascular & Thoracic Institute. A heart biopsy and an array of tests revealed that he had AL Amyloidosis. In AL, plasma cells produce an abnormal antibody protein. This protein buildup forms an amyloid, which latches on to tissues, nerves and organs.
In Manuel's case, the amyloid on his heart was putting him in congestive heart failure. Because amyloidosis is treated like a cancer, Manuel then met with oncologist Jason Valent, MD, from Cleveland Clinic's Amyloidosis Center.
Together, Drs. Hanna and Valent created a heart and cancer treatment plan specifically for Manuel, and coordinated care between Cleveland Clinic and Manuel's home hospital in Dallas.
"All of a sudden, you're a patient, and you're no longer a physician. You don't have any control over the way you're treated, but at Cleveland Clinic, it's like you are suddenly number one."
Manuel began chemotherapy treatment in Dallas, and three months later, his cardiac function began to decrease again. "Dr. Hanna said to me, 'I don't think you will be able to sustain more therapy because your heart will not be able to take it,'" says Manuel. "That's when we began talking about a heart transplant."
Doctors placed him in the coronary care unit. Miraculously, within a few days, a donor heart became available, and Manuel had the surgery — and a new heart. Seamless communication between Cleveland Clinic and the Dallas hospital made the entire process run smoothly, despite the 2,000-mile separation.
"All of a sudden, you're a patient, and you're no longer a physician. You don't have any control over the way you're treated, but at Cleveland Clinic, it's like you are suddenly number one."
But Manuel wasn't out of the woods yet. A bone marrow transplant, stem cell transplant and high dose chemotherapy warranted a trip back to Cleveland. He stayed in the hospital for several weeks while his body reacted to the treatments. Slowly, Manual began to make progress and regain his strength.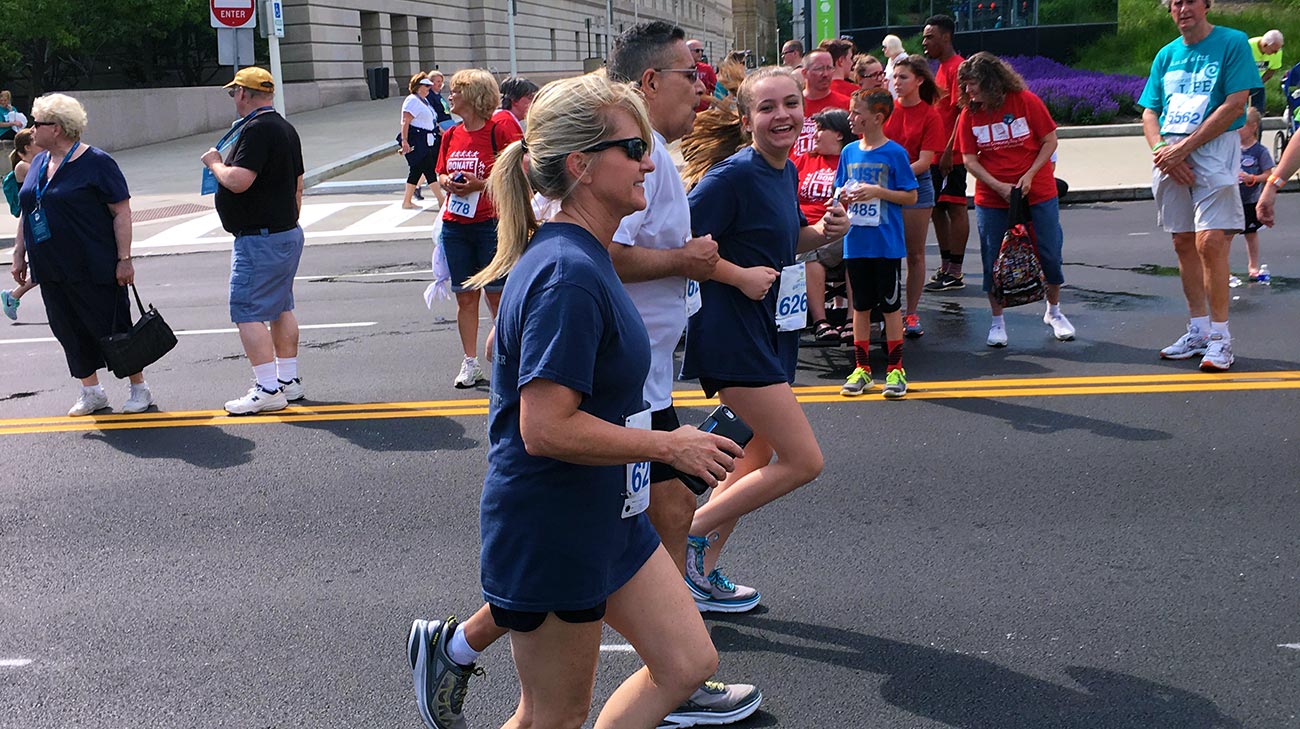 Manuel Rivera-Alsina, now healthy, is able to compete in marathons and triathlons again.
Dr. Manuel Rivera-Alsina is now in remission and is back at work seeing patients and writing research papers. He's running once again, and has the energy to spend time with his wife and three kids.
"I came to Cleveland Clinic with a lot of questions. The doctors increase the hope you have. They're honest with you. They tell you, 'There are things that we can do that will improve your life, and we're here for you.'"
Related Institutes: Heart, Vascular & Thoracic Institute (Miller Family), Cleveland Clinic Cancer Center
Patient Stories
Patient Stories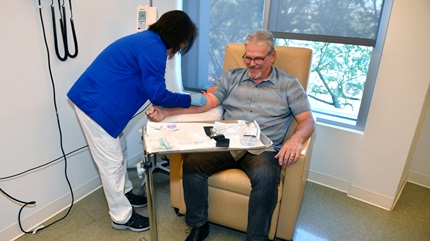 Dec 7, 2023
"The most frustrating thing in the world is not being able to remember something when it was just told to me two minutes ago. Now, with this drug, there's a chance I won't get worse for a while."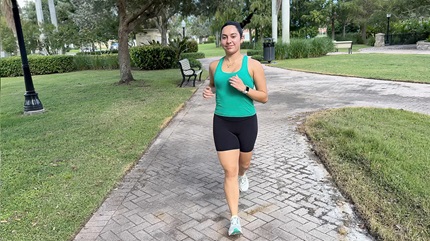 Dec 5, 2023
"Being able to run that 5k from start to finish with the same family members who supported me through the surgery was huge and I can't thank Dr. MacKechnie enough for getting me to that spot."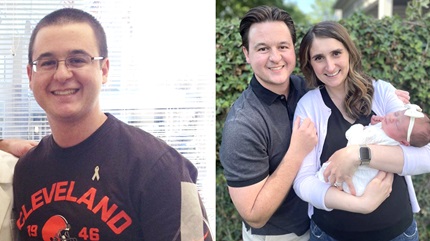 Nov 30, 2023
"At the time of my diagnosis, I was thinking, 'I'm 24. I'm a lifelong nonsmoker. I'm not supposed to get cancer.'"