Lisa Shaffer had gestational diabetes during both of her pregnancies. After the birth of her second daughter, she developed type 2 diabetes. Her blood sugar level or A1c was out of control. So was her weight.
"I used insulin injections during both pregnancies, and continued using it after, while at the same time cutting out sugars like I was supposed to, but nothing was helping, and the A1c kept getting worse," says Lisa. "I was fatigued all the time and wasn't able to do anything anymore. There was just no life."
Lisa happened to be on the internet and came across information about the Cleveland Clinic's STAMPEDE Study. The researchers were studying the effects of advanced medical treatment versus medical treatment plus bariatric surgery on blood sugar control in obese patients with uncontrolled type 2 diabetes.
"At the time, I weighed almost 300 pounds, I had a baby, and it was hard to function. I was out of breath and sweaty all the time — I was just miserable. So I filled out the application," says Lisa.
Study participants were randomly selected for either medical therapy — encompassing diet, exercise and medication — or surgery. Lisa was thrilled to learn she was selected to be part of the study group having gastric bypass surgery.
From that point on, things happened quickly. Lisa attended several pre-operative meetings with members of the bariatric surgery team, including surgeons, medical doctors, nutritionists, psychologists, exercise physiologists and others. During these sessions, she learned about all aspects of what life would be like after surgery; it was important for her to be as prepared as possible to deal with the many changes she'd be making.
"It helped going in to know that I had the best on my side. The team was, and continues to be, there for me. Eight years out, and they are still there for me. It hasn't been an easy process, but with a positive attitude and sticking to doctor's orders, I've never felt better in my life."
Within three days of her surgery, Lisa no longer needed her diabetes medications. She lost 17 pounds the first week.
The STAMPEDE Study revealed that surgical patients lost more weight and achieved more significant and sustained reductions in their blood sugar levels, than those who received conventional medical treatment. Nearly a third of patients, especially gastric bypass patients, sustained a complete remission of diabetes.
For those who think weight loss surgery is the easy way out, Lisa begs to differ. "This was literally the hardest thing I've ever had to do," she says. "I dealt with some depression because I thought that immediately after surgery, life would be all rainbows. I had weeks when I didn't lose any weight and felt like a total failure. It was a real struggle to stay positive and know that I was never again going to be able to eat the foods that had gotten me to this point to begin with."
Thanks to the support of her family and the Cleveland Clinic bariatric team, Lisa lost 128 pounds in ten months and has maintained her goal weight. Her dream was always to run and, since she's lost weight, Lisa has run three 5ks. She also went ziplining with her family to celebrate her 40th birthday.
Lisa is grateful she lives in northeast Ohio, convenient to the resources of Cleveland Clinic. "It helped going in to know that I had the best on my side. The team was, and continues to be, there for me. Even now, I can make a phone call and speak with someone who will talk me through any issues I may be having," says Lisa. "Eight years out, and they are still there for me. It hasn't been an easy process, but with a positive attitude and sticking to doctor's orders, I've never felt better in my life."
Related Institutes: Digestive Disease & Surgery Institute
Patient Stories
Patient Stories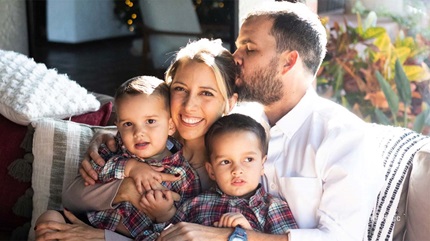 Mar 16, 2023
"Dr. Pieretti took the time to explain how the robotic surgery would work and how quick my recovery would be with this technology. That made me happy because I wanted to get back to my regular life fast."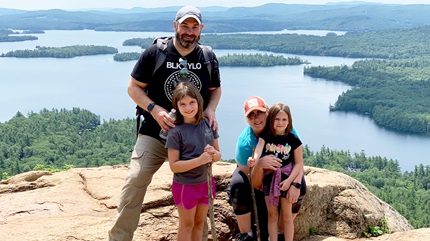 Mar 14, 2023
"If you notice any change with your body, get it checked out regardless of how insignificant you think it might be. If something hadn't made me go to a doctor, I might not be here today."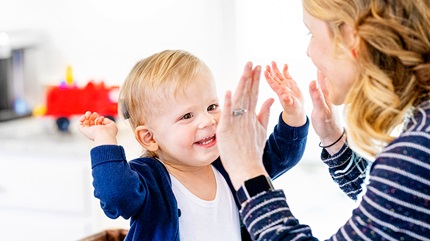 Mar 3, 2023
"From being born essentially deaf, to now singing lullabies. It blows my mind. Corbin is not just meeting developmental milestones, he's surpassing them."