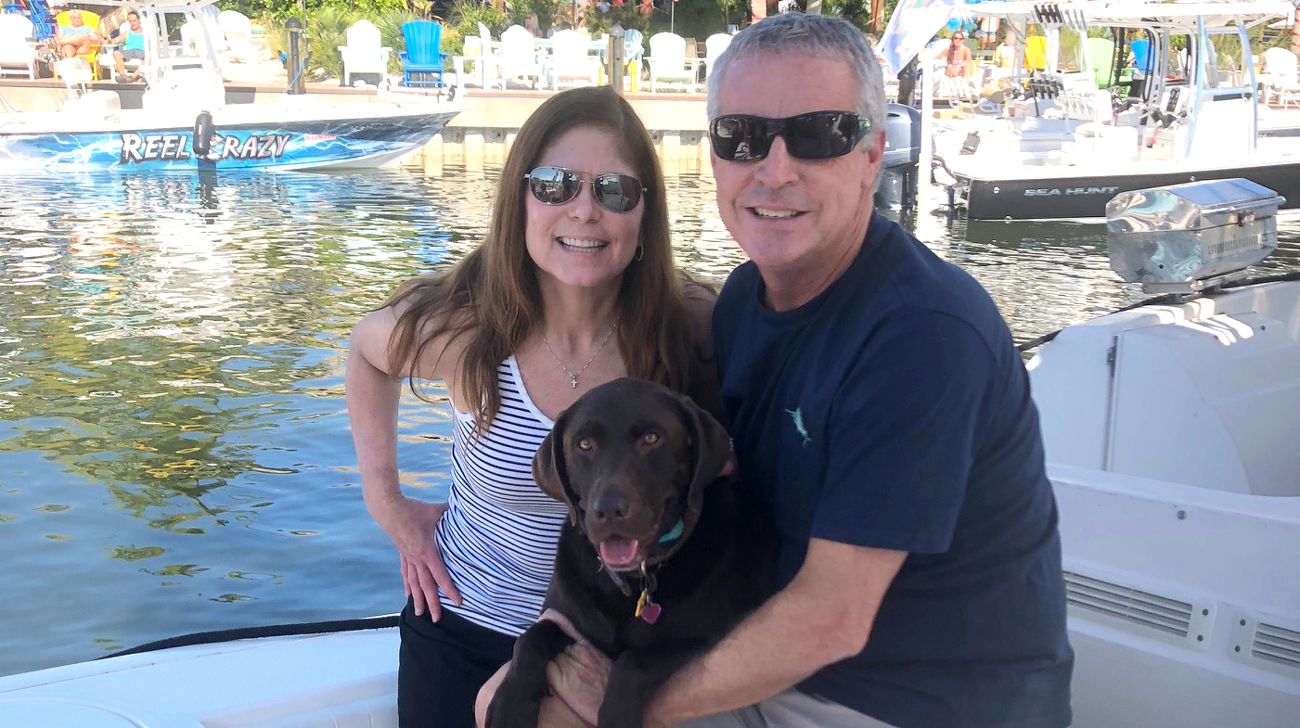 After enduring 40+ surgeries and hundreds of medical procedures, and consuming thousands of opioids and other pain-killers, Dr. Lisa Carter remained in pain.
Constant, debilitating, life-altering, chronic pain.
And it endured for nearly 20 years, ever since a drunk driver rammed into her vehicle on a Tampa highway, on July 4, 1999. Already suffering from lupus, an inflammatory disease that often exacerbates joint pain, Lisa began a torturous journey that seemed to have no end in sight.
"For years, I was in the pits and I didn't know how to get out," explains Lisa, 53, who at the time was an emergency room physician until the extensive injuries to her neck and back robbed her of her career. "I was in severe pain, all the time. I was on massive amounts of opiates, but the relief was only temporary."
Although still in pain, every day, Lisa is no longer taking opioids, which are intended for temporary use for acute pain. After a six-week stay in the Cleveland Clinic's Chronic Pain Rehabilitation Program (CPRP) earlier this year, she now has her life back. Even with the pain.
"I'm a completely different person," Lisa states. "Now, pain doesn't stop me from living. CPRP is the best program I've ever been exposed to, both as a physician and as a patient."
According to Dr. Xavier Jimenez, the program's medical director, CPRP takes a team-based interdisciplinary approach to helping patients who have not seen success with other chronic pain treatments. By blending medical, psychological and physical therapy in a coordinated fashion, the CPRP physicians and staff create a customized treatment plan for each patient.
"Now, I have the chance to have a normal life. And to be happy living it. I've been given a gift, and I'm so thankful."
"Typically, our patients have previously tried many forms of therapy. But they haven't done them in conjunction," explained Dr. Jimenez. "By blending the therapies, and meeting as a team each day, we immediately adjust treatment to reflect the needs of each patient's situation."
After the 1999 accident, Lisa's injuries healed. But the pain never subsided. In fact, it worsened thanks to opioid-induced hyperalgesia, a condition in which – paradoxically – the pain-numbing opioids make the body more sensitive to pain.
Never able to resume the job she loved at the Tampa General Hospital trauma center, Lisa began a slow, steady decline that negatively impacted every aspect of her life, from her career to her marriage and friendships. Much of her suffering resulted from her addiction to prescription opioids, a primary reason more than 50,000 Americans die of drug overdoses each year.
With the support of her husband, Perry Terrana, she tried countless programs and procedures – but relief was always temporary.
"Part of the opiate crisis is that people don't know when they have the disease of addiction. You develop a relationship with the drugs – because they replace what's missing from your life."
When she arrived in Cleveland to try the Clinic's program, Lisa was hopeful but skeptical it would work. She couldn't stand for more than 30 seconds at a time, her speech was slurred and she was socially withdrawn.
The first days of the intensive program – which takes place each weekday, from 7:30 a.m. – 5 p.m., an average of four weeks – "felt like boot camp," says Lisa. While slowly being weaned from her opioid prescriptions, she began exercising for the first time in years and underwent psychological counseling to provide "the emotional tools to deal with my pain."
Explains Lisa: "When you're at the end of the road, you have to make a decision to move forward. I understand that I'll always have pain, and some days will be worse than others. But the more physically active and emotionally involved in the world I am, the less I think about it."
Now, back at home in Tampa, Lisa goes to the gym for daily workouts and regularly attends 12-step recovery program meetings. Twice she has returned to Cleveland for check-in sessions, which are available once a month on a Friday to program graduates. But most importantly, she is now able – for the first time in years – to live in the moment.
"Now, I have the chance to have a normal life. And to be happy living it," she avows. "I've been given a gift, and I'm so thankful."
Related Institutes: Anesthesiology & Pain Management, Neurological Institute
Patient Stories
Patient Stories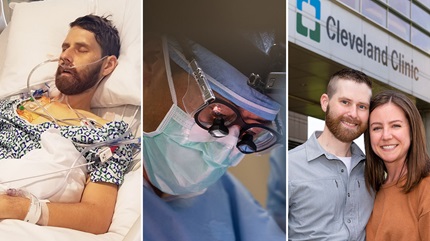 Jul 4, 2022
"We're taking it one day at a time and enjoying every day."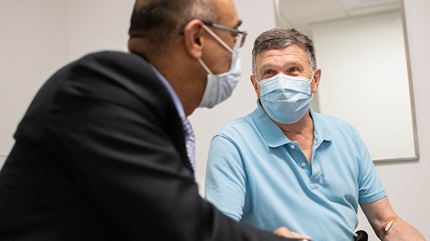 Jul 4, 2022
"I tell Dr. Desai every time I see him I have more energy now than I can ever remember."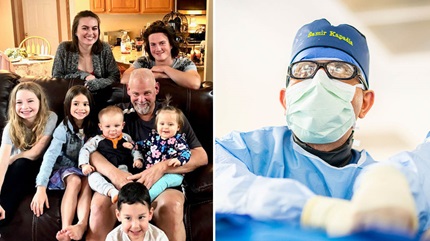 Jun 29, 2022
"There were many times when I thought I wasn't going to make it. Dr. Harb and other Cleveland Clinic specialists were godsends. They saved me."