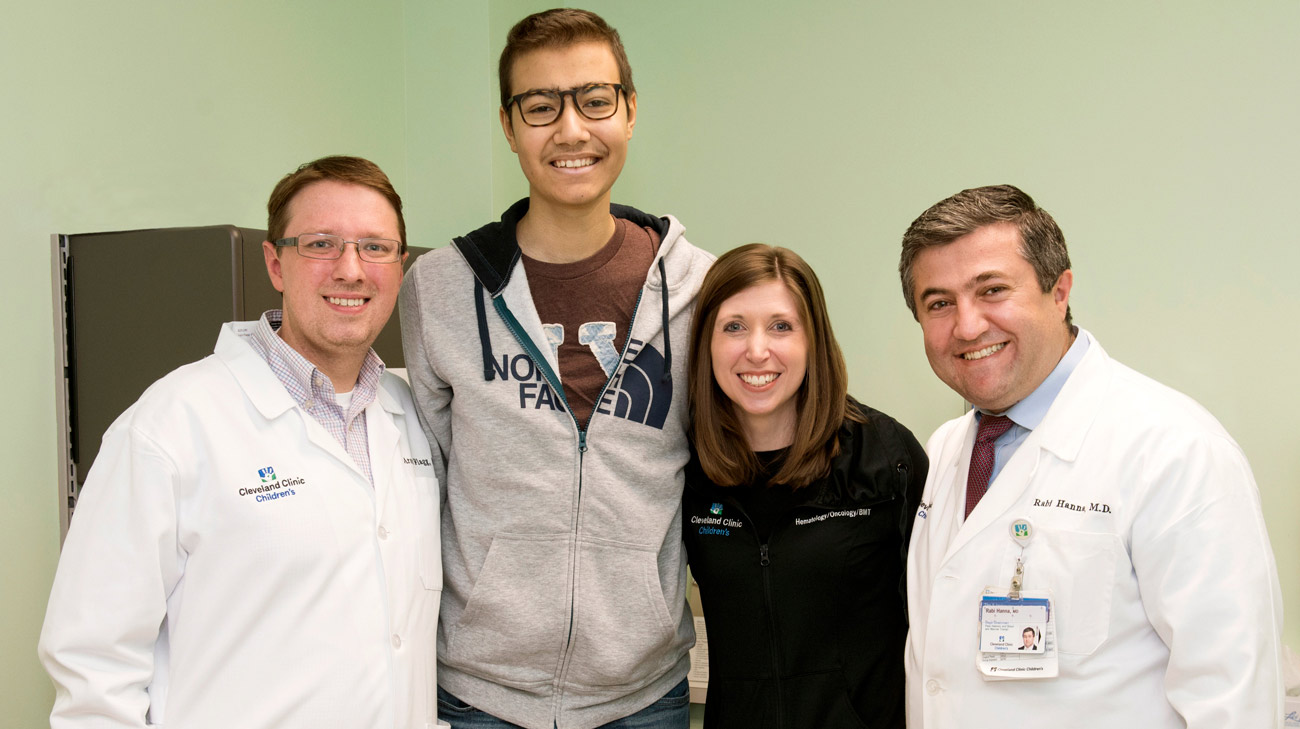 The doctor in Saudi Arabia didn't tell 16-year-old Karim Nasreldin that he had cancer. But the high school student and avid soccer player knew something was wrong. He couldn't breathe well and kept getting fevers.
His parents knew it, too — and knew they had to leave home to find the best care for him.
"We are Egyptian, and some hospitals in Saudi Arabia are not for foreigners," Karim says. "We went to Egypt, but there was a long wait for the hospitals there. Friends recommended we go to the United States, to Cleveland Clinic. We knew it was good since Saudi kings and princes sometimes go there."
In October 2016, after making an appointment at Cleveland Clinic Children's, Karim and his father flew to the United States where they met pediatric oncologist Rabi Hanna, MD. He officially diagnosed Karim with acute lymphocytic leukemia (ALL), cancer of the white blood cells. ALL is the most common cancer in children, accounting for approximately one in four cancer cases in children under 15.
"Dr. Hanna tried to keep it simple and not worry me," says Karim. "He admitted me to the hospital right away and started chemotherapy."
"Dr. Hanna tried to keep it simple and not worry me," says Karim. "He admitted me to the hospital right away and started chemotherapy."
Since then, Karim has received a combination of chemotherapy medications — by mouth, through an IV, and injected into his spinal fluid.
"Most kids want to have anesthesia and go to sleep during a spinal tap because it can be painful," says Rebecca Bartley, CNP, of Cleveland Clinic's Department of Pediatric Hematology, Oncology and Blood and Marrow Transplantation. "But Karim has been so brave. He tries to receive his treatments without anesthesia to save money for his family. It's been a financial challenge for them, coming to the U.S. for care, leaving work and living away from home."
Karim's medical team has been sensitive to the family's financial needs, trying to keep costs as low as possible while providing the best care. It hasn't been easy. When Karim had a severe allergic reaction to a chemotherapy medication, the team found a replacement — although with a much higher price tag.
"We reached out to the pharmaceutical company and worked through their patient assistance program to get the drug for Karim at no cost," says pediatric oncologist Aron Flagg, MD. "Cleveland Clinic's pharmacy now has a supply of the medication stored and labeled just for him."
Karim's leukemia began to subside after his first month of treatment. He still battles nausea and fatigue, side effects of his chemotherapy. Another complication of chemotherapy, a blood clot in his leg, required surgery. Karim gives himself daily injections to prevent other blood clots. And yet another complication, bleeding in his belly and a hematoma, required an extra hospital stay.
Now in remission, Karim plans to return home in the fall of 2017. He will complete his chemotherapy at a Saudi hospital. Treatments should end in January 2020. Drs. Hanna and Flagg will work with the hospital to ensure his good care continues.
"When I get home, I will be in 12th grade and will continue to prepare for college," Karim says. "I studied for the SAT while in Cleveland and had a tutor so I could keep up with school."
His Cleveland Clinic caregivers will miss him, especially his smile, courteousness and heartfelt gratitude.
"Karim always says how happy he is to be here," says Bartley. "He gave up his home, his normal life, his friends, everything — just to come to Cleveland Clinic. It's been such an honor and a pleasure to take care of him."
Pictured, left to right ("Team Karim"): Aron Flagg, MD; Karim Nasreldin; Rebecca Bartley, CNP; Rabi Hanna, MD.
Related Institutes: Cleveland Clinic Children's , Cleveland Clinic Cancer Center
Patient Stories
Patient Stories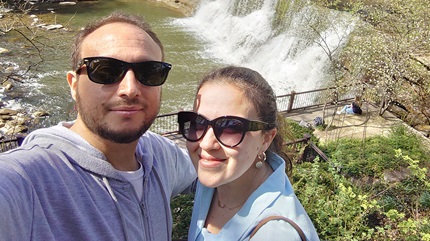 Sep 18, 2023
"Besides my first transplant, I've had other noninvasive surgical procedures, and I needed pain medication for all of them but not this time."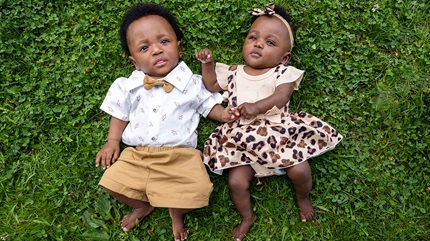 Sep 15, 2023
"Thinking about everything Kimyah and DJ have been through, it was hard to imagine us ever getting to this point. It was unclear if they would be able to do anything by themselves. Now, they're trying to do everything by themselves."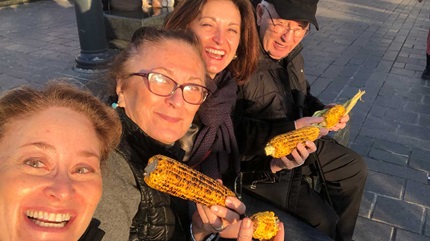 Sep 15, 2023
"My advice to others would be not to ignore changes in your body. Don't rationalize, like I did. Pay attention and ask your doctor to help you check them out."