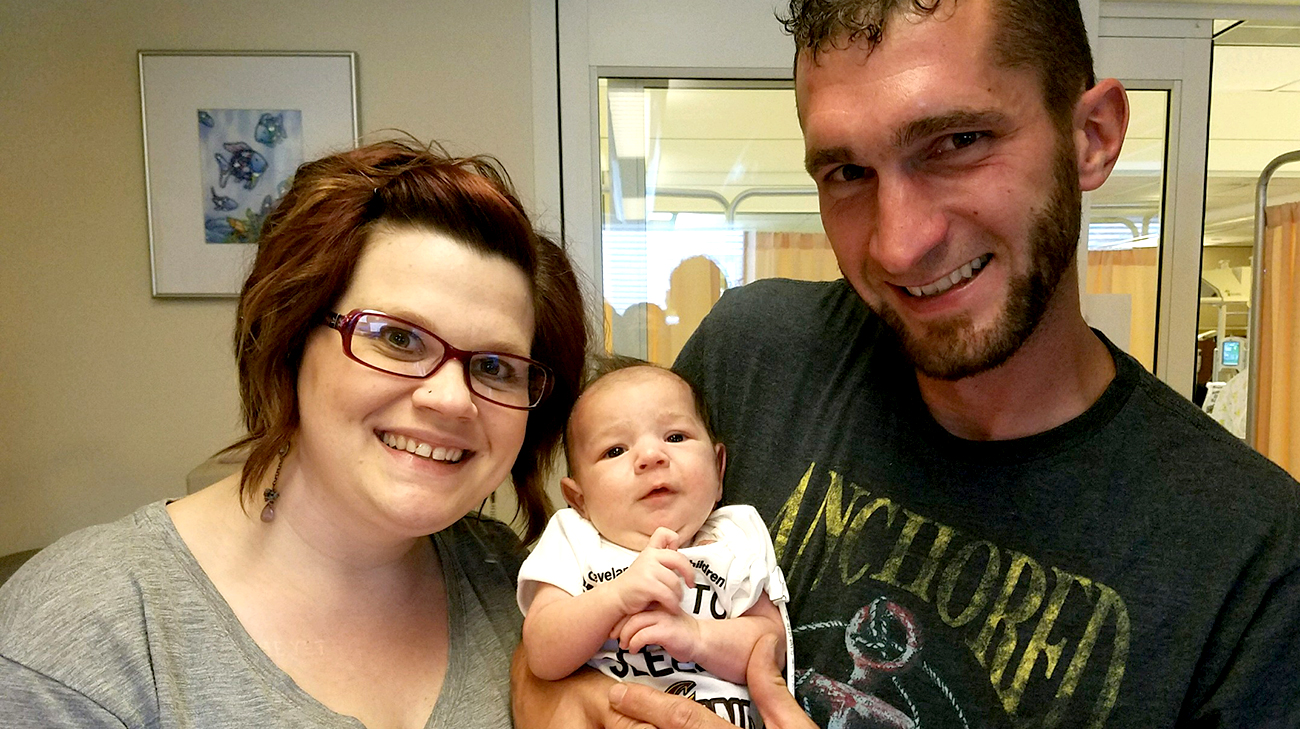 Baby boy Ezekiel is spending the first few weeks of his life in the Neonatal Intensive Care Unit (NICU) at Cleveland Clinic Children's. Ezekiel was born with a rare birth defect known as esophageal atresia, a condition where the esophagus is disconnected from the stomach. Following a successful surgery, Ezekiel is healing well and on the road to a full recovery.
Although his parents cannot be with him at all times, they are able to monitor Ezekiel's every move on their smartphones, thanks to an innovative webcam technology. The system, called NicView, provides parents a 24-hour on-demand video feed of their infant in the NICU.
A bedside camera transmits live video of the baby through a secure and private system that families can access with their unique code and display on any internet-accessible smartphone, laptop, tablet or computer.
"Being a first time mom, words cannot express how much peace of mind this gives me. I can look at him and see that he's okay."
For Ezekiel's mother, Sarah, NicView offers some comfort. "Being a first time mom, words cannot express how much peace of mind this gives me," says Sarah. "I can look at him and see that he's okay."
Cleveland Clinic Children's is the first hospital in Northeast Ohio to install the small cameras to beds in its NICUs. The cameras – which are individually mounted to each baby's bed space, conveniently out of the way for caregivers to readily care for the infants – run on the hospital's network and do not interfere with the technology otherwise in use in the unit. For security and safety, none of the images are recorded or stored, and only the infant's parents are given unique usernames and passwords to access the live stream video of their babies. The parents may share access with family members – near or far.
"Having a sick newborn in the hospital is very stressful, especially for new parents," says Cleveland Clinic Children's NICU nurse manager, Mary Beth Sevastos. "These cameras not only give parents a chance to peek at their baby whenever they need to—it also allows parents to feel an emotional connection with their baby."
Ezekiel's father, Dave, who had to return to work, values the cameras, stressing that they help strengthen their bond.
Cleveland Clinic Children's will install eighty-seven NicView cameras at its Fairview Hospital, Hillcrest Hospital, and main campus locations soon. Todd and Stacy Teter of Strongsville made a generous donation to purchase the NicView system and bring it to Cleveland Clinic Children's. The gift was the family's "thank you" to the hospital, whose doctors and nurses cared for several of their children over the years.
"Whenever we've had a sick child at Cleveland Clinic Children's, we knew it was the best possible place for the success of their health," says Mr. Teter. "We are honored to be able to give back and support their efforts to provide a higher level of patient and family care through the NicView project."
"We are extremely grateful for the Teter family's generosity and the peace of mind this technology will give other parents," says Giovanni Piedimonte, MD, Chairman of Cleveland Clinic Children's.
Related Institutes: Cleveland Clinic Children's
Patient Stories
Patient Stories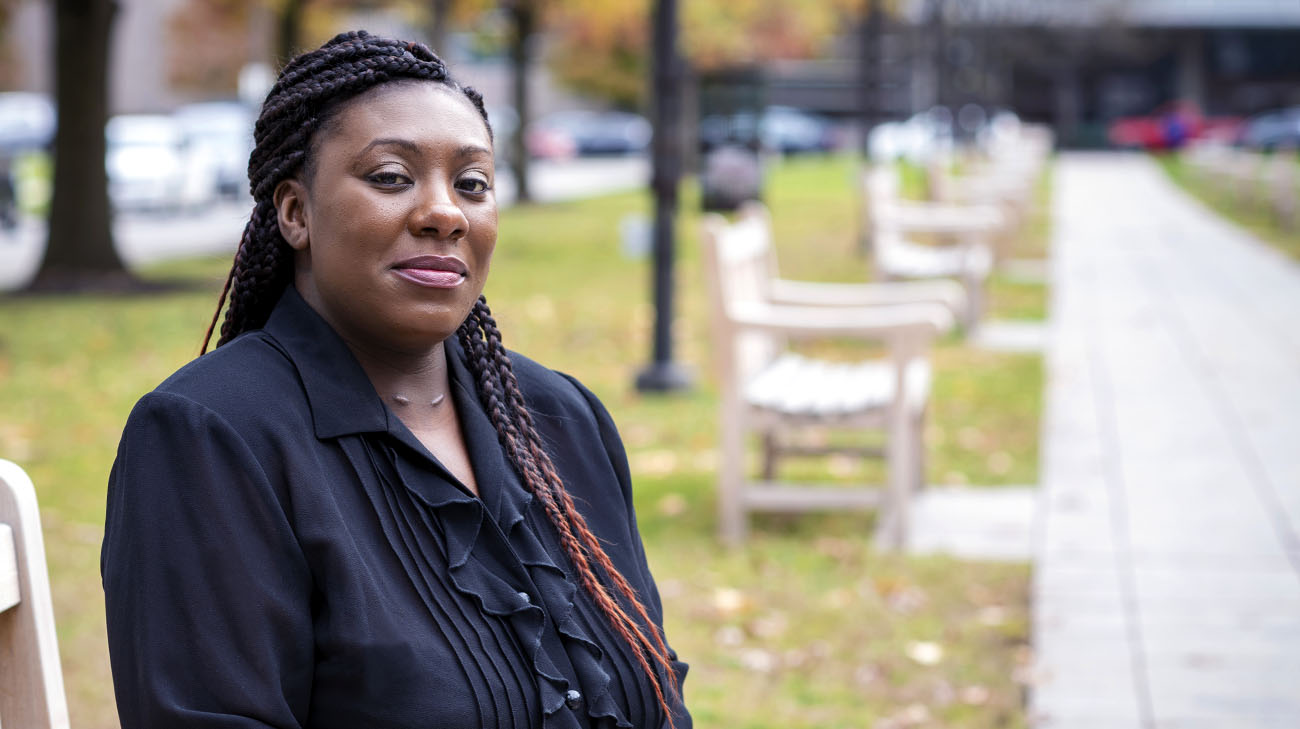 Nov 13, 2019
"The incision was vertical, below my belly button; I could barely see it. I didn't have to take any pain killers or anything."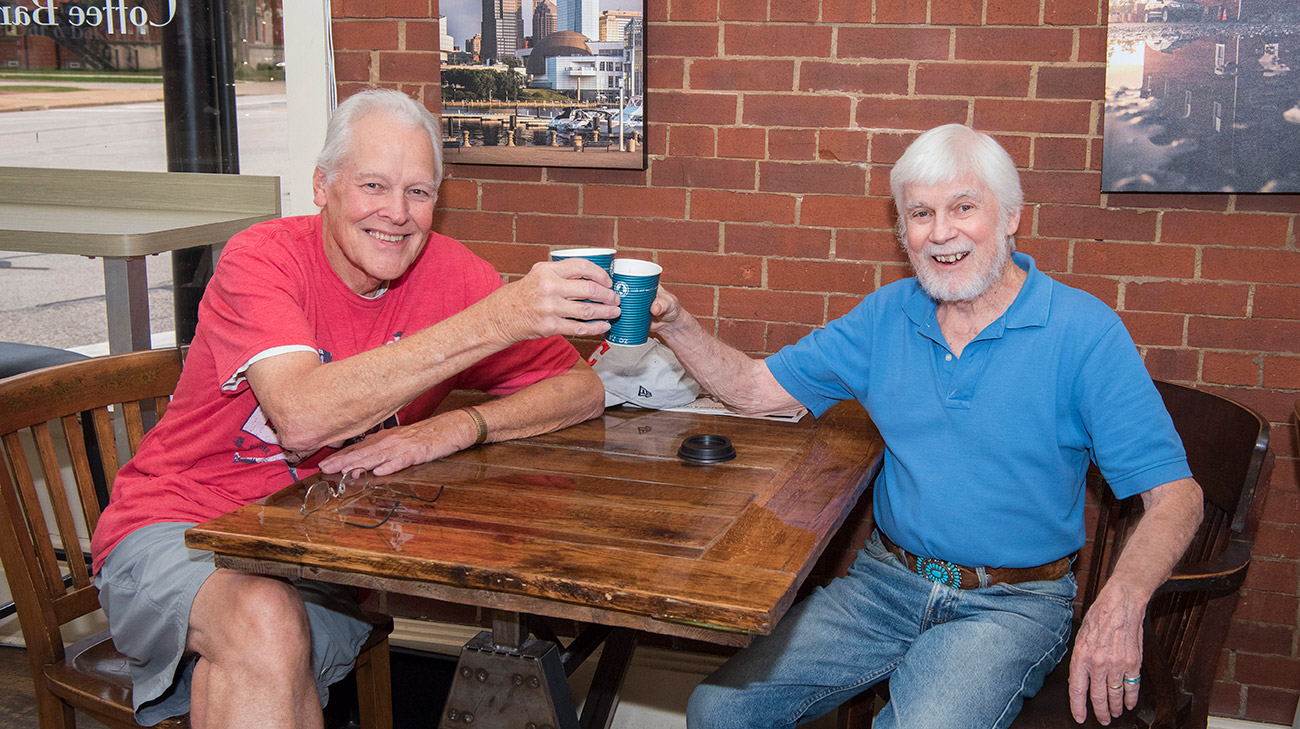 Nov 4, 2019
"The mentoring starts with one phone call. Then the relationship takes its own course. Cancer patients have support from doctors, nurses, family and friends. But sometimes they just want to talk to someone who has been through it too."
Oct 30, 2019
"He's young, strong -- who would want to do this? But he insists. He says, 'You need it. And I'm ready.'"