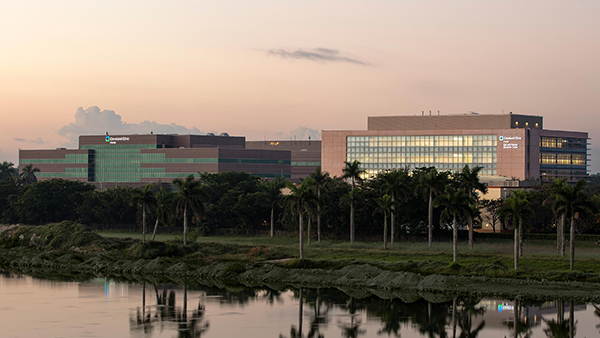 Who We Are
The Florida region is an integral part of Cleveland Clinic, where care teams provide expert treatment. Our multidisciplinary team approach brings together the expertise of diverse specialists to give each patient the best outcome and experience.
How We Can Help
Choosing a Cleveland Clinic solution means quality, concierge service and expertise. Our Florida hospitals are regionally and nationally recognized for their expertise and care. We are dedicated to finding a solution that fits the unique needs of employers no matter where they are located.
Executive Health & Concierge Medicine
Cleveland Clinic combines world-class medical, wellness and preventative services to create the most comprehensive, streamlined executive health physical examination available.
The concierge medicine program is an extension of this focus and offers personalized comprehensive care while cultivating in-depth patient-physician relationships that support patients' health goals.
Benefits of participation:
Direct physician communication is available 24-hours a day, 365-days a year.
Dedicated time with a concierge medicine physician with appointments scheduled to ensure sufficient time is available to ensure the members' healthcare needs are being met.
An emphasis on prevention and long-term wellness means each member's unique health needs and goals can be addressed in a world-class facility, close to home.
Cleveland Clinic's extensive clinical network reaches not only Florida, but also locations throughout the United States and Canada. Members can receive the necessary support and coordination of specialty care, diagnostic tests and emergencies even while traveling.
Corporate Medical Director
Corporate Medical Director aims to last beyond a global pandemic and lead your organization into the future. Here at Cleveland Clinic, our experts are committed to helping your organization live healthier, happier lives.