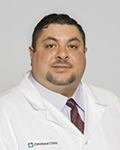 Biography
Yaser Abdelhamid received his Bachelor of Science and Bachelor of Arts degrees from Cleveland State University, and his Master of Science in Acupuncture and his Doctor of Naturopathic Medicine degrees from Bastyr University in Seattle, WA after having attended nearly 3 years of conventional medical education and training at Wright State University's School of Medicine in Dayton, OH. He was 4 years in-residence when completing the naturopathic medical school curriculum with an ensuing 4 years in-residence when completing the acupuncture curriculum under the supervision of medical, osteopathic, chiropractic, and naturopathic doctors, as well as licensed acupuncturists. His training included a strong focus on complementary, alternative, and integrative medicine therapies spanning a spectrum of modalities including the use of nutraceuticals, homeopathy, diet and lifestyle counseling, and 8-Principle Traditional Chinese Medicine Acupuncture.
Yaser was a board certified as Naturopathic Physician by the North American Board of Naturopathic Examiners (NABNE), and hold his license to practice Naturopathic Medicine from the office of Professional Regulation of the Secretary of State of Vermont. Yaser received his Diplomate of Acupuncture status from the National Certification Commission for Acupuncture and Oriental Medicine (NCCAOM), and holds his license to practice acupuncture from the State of Ohio Medical Board. He has practiced acupuncture in several locations and in a variety of settings, east, west, and south of the greater Cleveland metropolitan area since 2004.
Yaser has authored articles and chapters for peer-reviewed journals and professional medical textbooks on the subject of Unani Medicine (i.e. ancient Graeco-Arabic medicine). He has given numerous presentations about the place acupuncture has on the corporate campus as part of company wellness programming to a variety of interested businesses and their employees.
In his personal Life, Yaser enjoys reading traditional philosophical and spiritual treatises from around the world with special focus and interest in the Perennial Philosophy and the concept of the Transcendent Unity of Religions. But most of all, Yaser enjoys spending time with this wife and six children.
Areas of Focus
His primary focuses are but not limited to:
General health: improving energy, sleep and memory
Pain management: including post-trauma, post-surgery, low backpain, neck pain, knee pain and migraines
Female fertility support: infertility with or without IVF or other reproductive technologies
Mind and mood: anxiety, low mood, stress, phobias and obsessive-compulsive disorder (OCD)
Digestive distress and dysfunction: heart burn or reflux, constipation or diarrhea, ulcerative colitis or Crohn's disease, and gallbladder or liver issues
Prevention acupuncture: utilizing acupuncture as a preventative therapy for a whole host of conditions, but especially in relationship to immune system function
Education/Training
Bachelors – Cleveland State University, Cleveland, Ohio
Master of Science in Acupuncture – Bastyr University, Seattle, WA
Doctor of Naturopathic Medicine – Bastyr University, Seattle, WA
Additional Training – Wright State University School of Medicine, Dayton, Ohio
Certifications/Licenses
National Certification Commission for Acupuncture and Oriental Medicine (NCCAOM)
North American Board of Naturopathic Examiners (NABNE)
State Medical Board of Ohio
Locations