Program Administration
Program Administration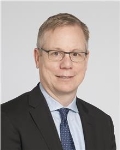 Brian Rubin, MD, PhD
Chair, Pathology and Laboratory Medicine Institute

Gary Procop, MD, MS
Vice Chair, Center for Pathology Education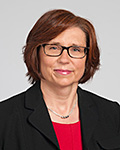 Susan Harrington, PhD, D(ABMM), MLS (ASCP)CM
Medical Director

Paul Suchy, DM, MT(ASCP)
Administrator, Center for Pathology Education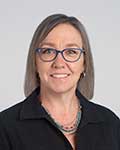 Barbara Zingale, MSIT, MLS(ASCP)CM
Program Director
Program Faculty
Program Faculty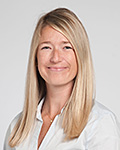 Jessica Alban, MLS(ASCP)CM
University of Akron
Microbiology Education Specialist
Jessica is a 2013 graduate of the Cleveland Clinic School of Medical Laboratory Science program. Prior to this, she attended the University of Akron. Jessica is also a yoga instructor and enjoys leading yoga classes at a local studio. Jessica enjoys being outside and taking in the nature around Cleveland. Her hobbies include hiking, biking and kayaking around Cleveland and Lake Erie. She also enjoys traveling around the world and learning about other cultures.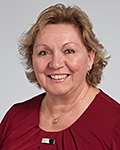 Sonja Bruketa, MT(ASCP)
Cleveland State University
Immunology Education Specialist
Cleveland State University alumna and graduate of Cleveland Clinic Medical Technology program class of 1993. Sonja loves to host pig roasts and holiday parties where family and neighbors get together and connect over homemade meals. Cherishes time spent with family, life's simple beauties such as fresh cut flowers, and a good cup of coffee. Enjoys the occasional vacation to Siesta Key featuring heavy doses of beach reading and relaxing under the umbrella shade.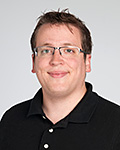 Ryan Collison, MLS(ASCP)CM
Shippensburg University
Chemistry Education Specialist
Ryan has been with the Clinic since 2013. In his spare time Ryan enjoys computer gaming, cooking (especially smoking meat), and practicing sterile technique while brewing homemade beer. He also enjoys chemistry jokes that make people groan and maybe accidentally learn something.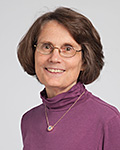 Barb Martien, MT(ASCP)SH
Albion College
Hematology Education Specialist
Barb Martien is a graduate of Michigan's Albion College. She obtained her MT(ASCP) from the Cleveland Clinic School of Medical Technology. She is also a Specialist in Hematology. She enjoys creative projects of various sorts, especially home repairs and improvements. Her biggest delight is holding and cuddling her first grandchild, Bea. Bea does not reside locally so increased travel is definitely in Barb's future.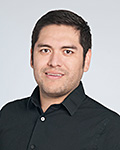 David Martinez Herrera, CG(ASCP), MB(ASCP)
University of Texas at El Paso
University of Texas MD Anderson
Molecular Education Specialist
David received a degree in Microbiology from the University of Texas at El Paso and a degree in Cytogenetics from University of Texas MD Anderson. David likes to solve puzzles and read on his free time. Whenever possible, David likes to travel and visit his family. He enjoys social interactions in small settings. Chocolate and coffee have a special place in David's desk.
Andrea Nadas, MBA, MLS(ASCP)CM
Baldwin Wallace University
Cleveland State University
Blood Bank Education Specialist
Andrea graduated from Baldwin-Wallace University with a Bachelor's in Biology. Additionally, she completed a Master's in Business Administration at Cleveland State University. She enjoys doing anything outside including hiking and camping and is constantly looking for new locations across the country to explore.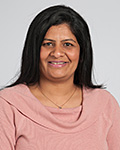 Pinal Patel, MT(AMT), MLT(ASCP)
Gujarat State University
Hematology Education Specialist
Pinal Patel, MT (AMT), is a Laboratory Education Specialist at Cleveland Clinic Foundation in Cleveland, Ohio. She has been with Cleveland Clinic since 2005 and worked as Medical Technologist in Pathology and Laboratory Medicine and transitioned to Educational Specialist role in 2016. She received Bachelor degree in Science major in Microbiology from Gujarat State University, India. She is a member of American Society of Clinical Laboratory Science (ASCLS). She enjoys reading, walking and spending time with her family.
Affiliate Institutions