Program Administration
Program Administration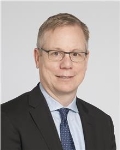 Brian Rubin, MD, PhD
Chair, Pathology and Laboratory Medicine Institute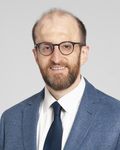 Sean Williamson, MD
Vice Chair, Education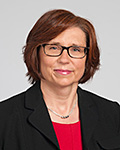 Susan Harrington, PhD, D(ABMM), MLS (ASCP)CM
Medical Director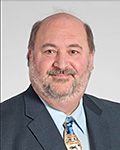 Paul Suchy, DM, MT(ASCP)
Administrator, Center for Pathology Education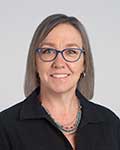 Barbara Zingale, MSIT, MLS(ASCP)CM
Program Director
Program Faculty
Program Faculty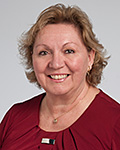 Sonja Bruketa, MLS(ASCP)
Cleveland State University
Immunology Lead Education Specialist
Cleveland State University alumna and graduate of Cleveland Clinic Medical Technology program class of 1993. Sonja loves to host pig roasts and holiday parties where family and neighbors get together and connect over homemade meals. Cherishes time spent with family, life's simple beauties such as fresh cut flowers, and a good cup of coffee. Enjoys the occasional vacation to Siesta Key featuring heavy doses of beach reading and relaxing under the umbrella shade.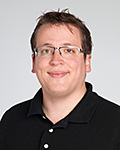 Ryan Collison, MLS(ASCP)CMSC
Shippensburg University
Chemistry Lead Education Specialist
Ryan has been with the Clinic since 2013. In his spare time Ryan enjoys computer gaming, cooking (especially smoking meat), and practicing sterile technique while brewing homemade beer. He also enjoys chemistry jokes that make people groan and maybe accidentally learn something.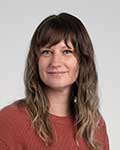 Hilary Klenjoski, MLS(ASCP)CM
Baldwin Wallace University
Immunohematology Education Specialist
Hilary is a Baldwin Wallace University graduate with a Bachelor's Degree in Biology. In 2018, Hilary graduated from the Cleveland Clinic School of Medical Laboratory Science and spent five years in Transfusion Services before becoming an Education Specialist. Her favorite pastimes include camping with her family, birding, playing table top games with her kids and when in season, tending to her vegetable garden.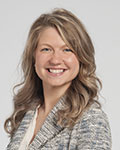 Kaitlin Landfried, MLS(ASCP)CM
Clarion University of Pennsylvania
Microbiology Education Specialist
Kaitlin is a 2017 graduate of the Rochester General Hospital Clinical Laboratory Technology Program. Prior to this, she attended Clarion University where she majored in Molecular Biology. Kaitlin loves spending time with her cat, Oliver, and walking her golden retriever, Jax. Kaitlin enjoys making crafts with her Cricut and practicing her macramé skills. Occasionally, she takes pleasure in running, spending time on nature trails, reading fiction novels, and baking.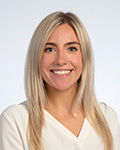 Amy Miller, MLS(ASCP)CM
Miami University
Hematology Education Specialist
Amy is a graduate of Miami University, where she majored in both Biology and Medical Laboratory Science. She is a 2020 graduate of the Cleveland Clinic Medical Laboratory Science Program. Amy enjoys hanging out with her friends and family and exploring Cleveland. In her free time, she likes to attend sporting events, try new restaurants, and go on walks with her Goldendoodle, Sadie.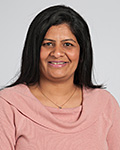 Pinal Patel, MT(AMT), MLS(ASCP)CM
Gujarat State University
Hematology Education Specialist
Pinal Patel, MT (AMT), is a Laboratory Education Specialist at Cleveland Clinic Foundation in Cleveland, Ohio. She has been with Cleveland Clinic since 2005 and worked as Medical Technologist in Pathology and Laboratory Medicine and transitioned to Educational Specialist role in 2016. She received Bachelor degree in Science major in Microbiology from Gujarat State University, India. She is a member of American Society of Clinical Laboratory Science (ASCLS). She enjoys reading, walking and spending time with her family.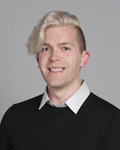 Jonathan Pohl, MLS(ASCP)CMMB
Youngstown State University
Molecular Diagnostics Education Specialist
Jon is an alumnus of Youngstown State University and Cleveland Clinic's School of Medical Laboratory Science. Following graduation from both programs in 2017, Jon worked for four years in Cleveland Clinic's Molecular Pathology Laboratory. Jon loves spending time with friends and family, jogging, and seeing shows in Playhouse Square. But most evenings you can find him lounging at home with his two tuxedo cats, Gus and Carly.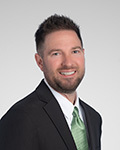 Erick Tobin, M(ASCP)CM
Bowling Green State University
Microbiology Education Specialist
Erick is a 2005 graduate of BGSU with a Bachelor's degree in Applied Health Science with a specialization in Microbiology. Erick has been working in the Cleveland Clinic's clinical microbiology lab since 2006! He held the role of Lead Technologist over the Bacteriology section for 5 years before transitioning to the role of Lab Education Specialist. Erick enjoys spending time with his family, roller coaster training his children at Cedar Point, and playing or watching sports. (Especially the Cavs!)
Affiliate Institutions