Adult Reconstructive Surgery
Adult Reconstructive Surgery
The purpose of the fellowship is to provide comprehensive training in all aspects of adult reconstructive orthopaedic surgery. Emphasis is given to the fundamentals of the surgical principles, from primary cases to the most complex revision problems.All major joints are included, with the exception of the hand and wrist.
Fellows actively participate in all aspects of patient care, ranging from preoperative planning to postoperative follow-up. In addition, they are included in formal weekly teaching conferences and participate in the training of our orthopaedic residents.
Research is encouraged and considered an important aspect of the training program. Facilities, personnel, and time are available for meaningful clinical and laboratory research projects. We offer training in computer assisted navigation, pelvic and femoral osteotomies, unicompartmental knee replacement, hip and knee arthroscopy, resurfacing, knee osteotomies and minimally invasive total joint replacement.
This fellowship participates in the SFMatch program.
Duration: 1 year (August 1 to July 31)
Stipend: $64,069 plus benefits
Location: Cleveland Clinic
More Information
Foot & Ankle
Foot & Ankle
Foot & Ankle Fellowship
The goal of the Foot & Ankle Fellowship is to provide an extensive study of the evaluation and treatment of foot and ankle disorders. The Fellow is an integral part of the Foot & Ankle Service and leaves with an in-depth understanding of the nonoperative and operative approaches to the foot and ankle. The Fellow is encouraged to become involved in research and has both clinical and basic science resources available. The Fellow participates in the foot and ankle teaching conferences. The teaching schedule consists of indications conference, journal club and resident foot and ankle lectures.
This fellowship deals primarily with adult foot and ankle but experience with pediatric foot and ankle is available to the individual fellow, if desired.
This fellowship participates in the SFMatch program.
More Information
Cleveland Combined Hand
Cleveland Combined Hand
Cleveland Combined Hand Fellowship
The ACGME-accredited Cleveland Combined Hand Fellowship was created over 25 years ago. This one-year fellowship is a joint venture of two longstanding Cleveland institutions: Cleveland Clinic and MetroHealth Medical Center and accepts 3 fellows per year. Both teaching sites are dynamic academic centers, dedicated to education, research and patient care. MetroHealth Medical Center is a Class I trauma center and Cleveland Clinic is an international referral center. Through these two institutions, there is large and varied clinical exposure.
The fellowship provides a balanced clinical experience in all aspects of hand and upper extremity surgery in an academic environment focused on broadening the fellow's analytical skills, surgical judgment, and research creativity. Fellows spend eight months at Cleveland Clinic and four months at MetroHealth Medical Center, working with both orthopaedic (Drs. Peter Evans, Harry Hoyen, Todd Bafus, Michael Keith, Steven Maschke, William Seitz, and Joseph Styron) and plastic surgeons (Drs. Kyle Chepla and Mark Hendrickson). They are free to move between institutions during their rotations in order to participate in rare or particularly interesting cases or conferences. There is opportunity to work with world-renowned shoulder surgeons (Dr. Joseph Iannotti, Eric Ricchetti, and Anthony Miniaci).
Fellowship Core:
Fellow on-call schedule is at Junior Staff Level with in-house resident support and faculty supervision. The program provides exposure to all aspects of hand and upper extremity surgery, including arthritis, tumor, congenital deformities, microsurgery, and trauma reconstruction.
The academic schedule is composed of daily online readings and subsequent quizzes, weekly indications conferences, a monthly anatomy session, monthly journal club, and a variety of other regional and fellowship-based academic gatherings. Fellows participate in a one-week microvascular laboratory course and have cadaver laboratory availability to maintain their skills.
There are amply opportunities for anatomical dissension/laboratory research. With protected-time, fellows complete either a clinical or laboratory project by the end of their fellowship year.
The fellowship is ACGME accredited and participates in the NRMP Match program.
Curriculum
---
Staff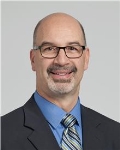 Peter J. Evans, MD, PhD
Specialty interests: Hand, elbow and shoulder surgery, including joint replacement; arthroscopy; tendon and nerve repair; upper extremity sports related injuries
Blaine Todd Bafus, MD
Specialty interests: Shoulder, elbow, wrist and hand fractures and reconstruction; tendon and nerve repair; upper extremity injuries or degenerative conditions in veterans
Mark Henderickson, MD
Specialty interests: Hand and wrist surgery; congenital hand surgery; microsurgery; nerve surgery; peripheral vascular surgery; melanoma; aesthetic surgery.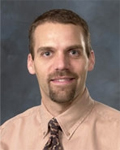 Harry A. Hoyen, MD
Specialty interests: Upper extremity disorders from shoulder to hand problems, including care of traumatic, arthritic, sport, work-related and pediatric problems; neuromuscular disorders with research in the treatment of spinal cord injuries, peripheral nerve disorders, and nerve regeneration strategies.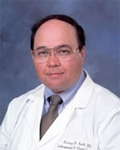 Michael W. Keith, MD
Specialty interests: Research interests include surgery of the hand and spinal cord injury patients; upper extremity prosthetics and functional neuromuscular stimulation; reconstruction; recovery from forms of paralysis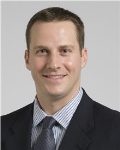 Steven Maschke, MD
Specialty interests: Hand, wrist, elbow, and peripheral nerve surgery, including arthroscopy; tendon-ligament injuries; joint replacement and reconstruction; fractures; congenital deformities
William Seitz, Jr., MD
Specialty interests: Management of all upper extremity problems, including the shoulder, elbow, wrist and hand, from congenital, arthritis, traumatic, neurologic and acquired conditions
David Shapiro, MD
Specialty interests: Surgical management of hand and wrist disorders, including arthritis, trauma, and reconstruction following bone, tendon, nerve, and joint injuries
---
Application Process
Applicants must have a MD or DO degree from an appropriately accredited US or Canadian medical school or must have graduated from an international school and possess valid ECFMG certification.
International Medical Graduate applicants must possess current ECFMG certification and prerequisite education in an orthopaedic surgery program accredited by Accreditation Council for Graduate Medical Education (ACGME), American Osteopathic Association or the Royal College of Physicians and Surgeons of Canada. In addition, IMGs must be eligible for H1-B Temporary Worker visa or J1 Exchange Visitor (ECFMG sponsored). Graduates of Canadian Medical Schools must also pass USMLE Steps 1, 2, and 3 to obtain an H1B visa. Canadian exams are accepted for licensing purposes, not for visa purposes.
Applicants to the Cleveland Combined Hand Fellowship will need to use the American Society for Surgery of the Hand (ASSH) Fellowship Application platform.
Below are application materials to be uploaded by the applicant:
CV listing all scholarly activity (publications/presentations)
Medical school transcript (a copy of official transcript is acceptable)
Personal Statement
USMLE (or alternative scores)
Recommendation letters will need to uploaded by the recommenders on your behalf:
Four letters of recommendation to address your professional, academic, and personal qualifications, as well as their opinion of your potential success in the field.
One letter must be from a hand surgeon familiar with your work as well as a letter from the director of your residency training program.
Please upload the 4th LOR in the "Miscellaneous Documents" section of the ASSH application system.
Application deadline is December 15 the year before you begin your fellowship.
Questions:
Leah Hujarski
Fellowship Coordinator
hujarsl@ccf.org
---
Alumni
2018
Adrienne Lee, MD (Cleveland, OH)
Fiesky Nunez JR, MD PhD (Greenville, SC)
Steven Regal, MD (Pittsburgh, PA)
2017
Alexander Bollinger, MD (Wichita, KS)
Chris Grandizio, DO (Danville, PA)
Bryan Reyes, MD (Dallas, TX)
2016
Simon Amsdell, MD (Warren, PA)
Sergio Glait, MD (Plantation, FL)
Ashraf Youssef, MD (Kingsport, TN)
Xavier Simcock, MD (Haverhill, MA) ASSH Grant recipient
2015
Varun Gajendrun, MD (San Francisco, CA)
Sebastian Peers, MD (Carmel, IN) ASSH Grant recipient
Mark Shreve, MD (Novi, MI)
Xavier Simcock, MD (Cleveland, OH)
2014
Adam Fleit, MD (Somersworth, NH)
Abhishek Julka, MD (Shorewood Hills, WI)
Sebastian Peers, MD (Cleveland, OH)
2013
Nathan Everding, MD (Fort Lauderdale, FL)
Surbhi Panchal-Kildare, MD (Barrington, IL)
Erica Taylor, MD (Raleigh, NC)
Alumni Listing
Pediatric Orthopaedics & Scoliosis
Pediatric Orthopaedics & Scoliosis
The Cleveland Clinic/Akron Children's Hospital Combined Pediatric Orthopaedics and Scoliosis Surgery Fellowship
The Cleveland Clinic/Akron Children's Hospital Combined Pediatric Orthopaedics and Scoliosis Surgery Fellowship offers outstanding clinical pediatric orthopaedic surgical training to two candidates each year who are seeking a flexible, individually directed clinical and surgical experience. Rotations through preceptor-based outpatient clinics as well as hospital-based surgical practice will comprise the vast majority of the fellowship. Fellows are appointed as junior faculty and participate in autonomous pediatric orthopaedic trauma call as well as management of their own individual trauma follow-up clinic as an independent provider.
The clinical fellowship is designed to provide a wide experience in children's orthopaedics and spine deformity treatments for the child and adolescent. Fellows will rotate with twelve staff pediatric orthopaedic surgeons and will be exposed to general pediatric orthopaedics, spine deformity, complex hip pathology, lower extremity deformity correction, pediatric foot disorders, sports medicine, arthroscopy, upper extremity/hand surgery, care of the child with neuromuscular disease and trauma.
Rotations
Each rotation typically includes 2-3 surgical days per week and 1-2 clinic days per week. One day per week is "protected" and consists of a half day of research time and a half day of fellow trauma follow-up clinic. One fellow is at each institution at a time and will rotate every three months, for a total of six months at each institution.
Fellows are expected to take trauma call at each institution as junior faculty. Residents are the first line for consults at each institution and the fellow surgeon ultimately directs and delivers care.
Fellows are expected to be actively involved in resident and medical student education. This includes twice weekly pediatric orthopaedics conferences, clinics, and the operating room. Conferences include a topic based didactic conference weekly with a rotating schedule, as well as a weekly indications conference. Fellows will function as an integral part of the pediatric orthopaedic health care team. Each institution has anywhere from 2-5 residents on service at any given time.
Research Activity
Fellows are expected to engage in original research activity and ultimately produce at least one manuscript of publication quality at each institution during the fellowship year. Attendance at one meeting (POSNA, IPOS) is encouraged. Two visiting professorships per year are organized, one at each institution, where the fellow and residents can present scholarly work and network with the visiting professor as well as other regional visiting faculty. Fellows are also invited as faculty at the annual Akron Children's resident review course each fall and are expected to present didactics and proctor lab sessions.
About the Facilities
Cleveland Clinic is a large multi-specialty tertiary referral hospital with over 1000 beds. Akron Children's Hospital is a freestanding multispecialty children's hospital and trauma center for pediatric trauma. The pediatric orthopaedic activity at both academic centers provides an exceptional breadth of exposure to pediatric orthopaedic fellows.
SF Match Program
This fellowship participates in the SF Match program. Interview dates for 2019-2020 are Saturday December 14, 2019 and Saturday February 22, 2020. Inquiries and additional information can be obtained through the fellowship director's office.
Fellowship Information:
Duration: 1 year (August 1 to July 31)
Deadline: September 30
Stipend: $68,465 plus benefits
Location: Cleveland Clinic/Akron Children's Hospital
Interview Dates:
December 14, 2019 / February 22, 2020
Contact Information:
Ryan C. Goodwin, MD
Program Director
Cleveland Clinic
9500 Euclid Ave/Desk A41
Cleveland, OH 44195
Phone: 216.444.4024
Fax: 216.445.3585
Todd F. Ritzman, MD
Director of Education
Department of Orthopedic Surgery
215 W. Bowery St., Suite 7200
Akron, Ohio 44308
Phone: 330.543.3500
Fax: 330.543.5001
Shoulder & Elbow
Shoulder & Elbow
Shoulder & Elbow Fellowship
This fellowship offers unique opportunities to the aspiring shoulder and elbow surgeon. Emphasis is divided between clinical patient care and research investigation. The preferred applicant will spend twelve months in a clinically-oriented program working on the services of Drs. Eric Ricchetti, Vahid Entezari, and Peter Evans, whose practice involves pathology and surgery of the shoulder and elbow. Time will also be spent with Dr. Mark Schickendantz, one of our sports medicine shoulder specialists.
We offer the additional opportunity for the Shoulder and Elbow Fellow to spend a second year in the laboratories involved in basic science or clinical investigation, though a second year is not required. During this time, the Fellow will also have responsibilities as an associate staff member and have opportunities to manage his/her own clinical patients with teaching oversight provided by the fellowship faculty.
Although several funded projects related to the shoulder and elbow will be available to the Fellow, the applicant is encouraged to initiate a project of his/her own design. Lastly, we view teaching as a foundational requirement of our Fellow. The transfer of orthopaedic knowledge and skills to our resident staff is one of our most important missions. The Shoulder and Elbow Fellow will be actively involved in our resident education programs both didactically and clinically.
This program is an ASES-recognized Shoulder & Elbow Fellowship Program and part of the SFMatch Fellowship selection process and Match program.
All fellowship submissions require a completed application via the Central Application Service (CAS) with SF Match. In addition to the application, please submit your most current CV, personal statement (not to exceed one page), three (3) letters of recommendation from surgeons who are familiar with your work, and a photo. Please refer to the ASES Fellowship website for additional information.
Cleveland Clinic Shoulder & Elbow Fellowship
Eric Ricchetti, MD
Program Director
Cleveland Clinic
9500 Euclid Ave./A40
Cleveland, Ohio 44119
Phone: 216.445.6915
Fax: 216.445.3694
Cleveland Clinic Shoulder & Elbow Fellowship Program acknowledges OMeGA Medical Grants Association and the support of DePuy Synthes and Zimmer Biomet for their generous Shoulder & Elbow Fellowship grant.
Spine Surgery
Spine Surgery
Spine Surgery Fellowship
Cleveland Clinic Center for Spine Health offers one-year fellowships to qualified students. Each fellow participates in basic science and/or clinical research, and is expected to complete two research projects in the course of the year. The fellows participate in resident education through both didactic and clinical teaching.
Trainees will be expected to develop and complete a clinical research project, working with a faculty advisor. They also will be encouraged to author or co-author at least one paper during their fellowships to be published in an indexed medical journal.
More Information
Sports Medicine
Sports Medicine
View Educational Opportunities
Orthopaedic Surgery Skills Laboratory
Orthopaedic Surgery Skills Laboratory
Cleveland Clinic's Orthopaedic Surgery Skills Laboratory provides a centrally located space to train physicians on the latest procedures and hardware. It's a convenient site for the development and evaluation of surgical products and techniques through arthroscopic practice on human cadaveric body regions, as well as various bone fixation techniques. Dry models are available for practice on basic techniques.