Hypertrophic Obstructive Cardiomyopathy
Hypertrophic obstructive cardiomyopathy (HOCM) is a condition that causes the walls of the heart's bottom chambers (ventricles) to become thick. When this happens, the heart can't pump out enough blood. Cleveland Clinic is one of the nation's leaders for volume and outcomes among patients with HOCM. In 2016, a total of 2,531 patients were seen by physicians in our Hypertrophic Cardiomyopathy Center.
Septal Myectomy is a surgery done to treat patients with HOCM. Cleveland Clinic performs about 200 septal myectomies each year. As with all surgeries, there is a risk of dying. But, the number of Cleveland Clinic patients who had this surgery and died (blue bars) is consistently lower than the predicted percentage of deaths (orange bars).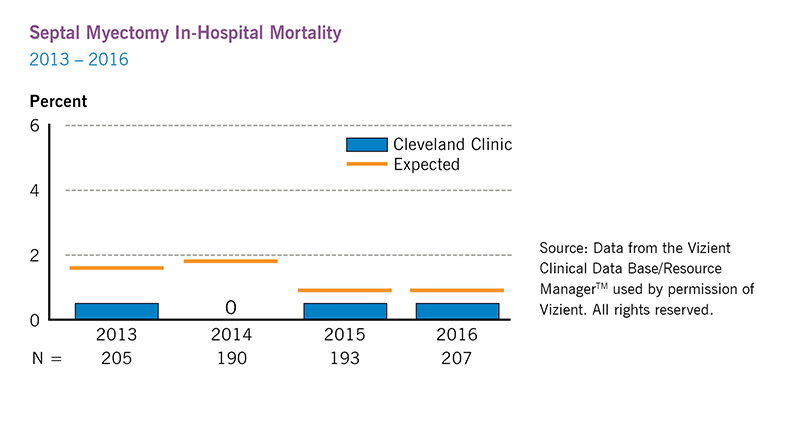 Learn more about:
Outcomes by Specialty Areas
Learn about the outcomes for each section of the Heart & Vascular Institute individually.