Aortic Disease
More patients with aortic disease are treated at Cleveland Clinic than at any other aortic center in the United States. In 2016, Cleveland Clinic surgeons performed 1,228 aortic operations. This includes surgeries that patients chose to have (elective) and those that were urgent (emergency).
All types of surgery carry a risk of death, and that risk is especially low at the Cleveland Clinic when compared to the risk at other major centers. Our specialists can help predict when there is a greater risk of a patient dying without having surgery than the risk if surgery is done.
The graph shows the types of aortic surgeries done at Cleveland Clinic in 2016 and the percentages of surgery-related deaths. The orange lines show the expected percentage of patient deaths for elective surgeries. In all cases, Cleveland Clinic had better than expected mortality outcomes, which is in large part due to our experience and patient volume.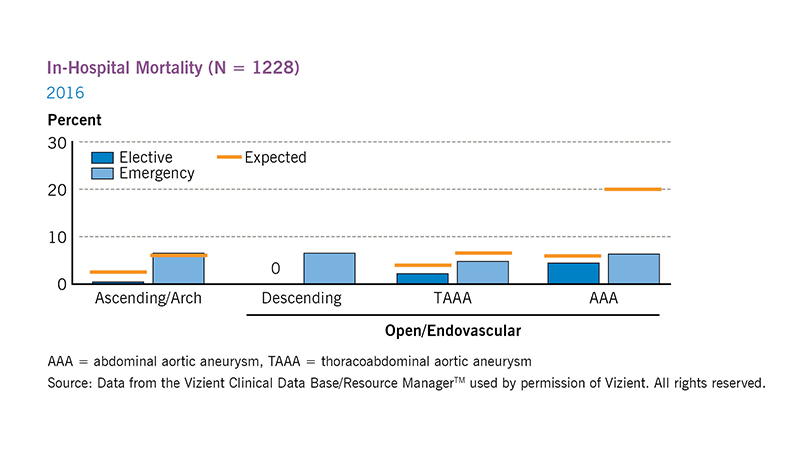 Learn more about:
Outcomes by Specialty Areas
Learn about the outcomes for each section of the Heart & Vascular Institute individually.