Center of Excellence Program
Center of Excellence Program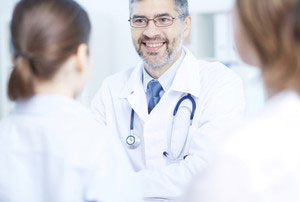 The Cleveland Clinic Cardiac Center of Excellence Program provides employees and covered dependents access to world class heart care at Cleveland Clinic. Since 1995, no hospital in the country has ranked higher than Cleveland Clinic in cardiac care, earning the No. 1 ranking in U.S. News & World Report's "2022-23 Best Hospitals."
The Cleveland Clinic Cardiac Center of Excellence Program is available for those in need of non-emergency heart surgeries. The program covers all deductibles (except those on HSA plan designs), co-insurance, travel and hotel for the patient and a companion. Travel arrangements and concierge service are also part of the program. We take care of all the details, so patients can focus on what's most important – their health and recovery.
We are able to treat the most complex patients and provide a quality outcome. The result is a superior experience for the plan member and a quicker return to work, which carries a long-term impact. Employers have also realized savings due to cost avoidance from unnecessary surgical procedures, a benefit of Cleveland Clinic's group practice model. With a staff of salaried physicians, there is no incentive to recommend unnecessary treatments.
Employers can feel confident that their plan members are following the correct and more cost-effective treatment path.
How the Program Works
Change in benefit design to allow 100% coverage for the employee and required medical record review for select procedures
Enhanced care coordination that offers 24/7 access and transitions care to home providers after surgery
Cost transparency through preferred global case rates for predictable pricing and savings
Concierge-style support from Cleveland Clinic each step of the way for both the patient and companion
MyConsult
MyConsult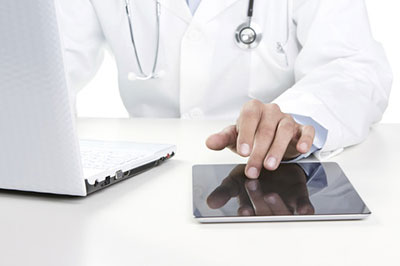 Access to Cleveland Clinic's Expertise at the Click of a Mouse.
Each year thousands of patients come to Cleveland Clinic from around the world for specialized medical care.
However, we recognize the challenges surrounding arrangement of travel, time off of work and time away from family. This is why we offer an easier, just as effective way of getting a consultation from our medical experts.
Cleveland Clinic's MyConsult Online Services offer the expertise of world-renowned physicians and healthcare providers who develop personalized, comprehensive consultation reports that enable you to make the most informed decisions regarding your healthcare or that of a loved one.
There are few decisions in life as important as those that impact your health. Seeking a consultation from MyConsult can provide you with the education, confidence, and peace of mind that you are making the right choice for your health, without leaving the comfort of home.
Online Medical Second Opinion Consultation – Physician specialist consultations for over 1,200 diagnoses
Online Pre-Adoption Consultation – Medical expertise for parents preparing to welcome an adopted child in their lives
Online Nutrition Consultation – Personalized nutrition programs developed by registered dieticians
Online International Pathology Consultation – Pathology readings completed by specialized pathologists for patients outside the United States
Wellness Solutions
Wellness Solutions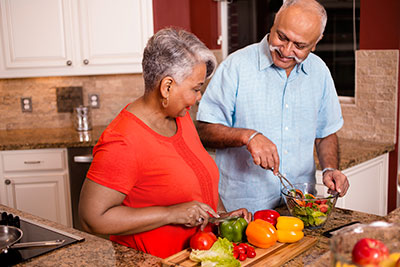 We offer a variety of programs to help your employees make healthier lifestyle choices. Backed by evidence-based medicine and tested clinical protocols, these programs are designed to help employees break from unhealthy habits and replace them with new, healthy ones. Your employees will become more accountable for their health — and become healthier and more engaged in the workplace.
Workplace Wellness Programs
Through our Wellness Assessments, our experts craft a strategic approach that will give your organization a wellness road map and build stakeholder buy-in – guiding your organization toward culturally–specific solutions designed to motivate your population to meet your company's wellness goals.
Online Programs
Our clinically proven interactive online programs provide a cost-effective and convenient approach for patients to manage stress, improve sleep and learn to eat right. Participants are automatically guided through daily activities, educational topics, assessments and individual progress charts.
Personalized eCoaching Programs
eCoaching connects participants to a personal health coach through frequent, interactive emails. Our wellness coaching programs are designed to help participants create sustainable behavior change to meet their goals of weight loss, tobacco cessation, and improved energy and vitality.
Lifestyle EAP
Cleveland Clinic Lifestyle EAP is a results-based EAP focused on mental and physical health, not on illness. Employee stress and stress-related depression cost employers more than other modifiable health risks. With our Lifestyle EAP, you'll have the tools to prevent difficult life challenges from becoming costly problems at work.
Clarity
Clarity is a personalized program focused on well-being and behavioral health. The program combines traditional eCoaching elements with Cognitive Behavior Therapy (CBT) and Mindfulness techniques. Clarity interactions are overseen by a licensed mental health clinician
Executive Health Program
Executive Health Program
Proactive Healthcare Management for Your Executive Team
Our Executive Health Program has transformed the traditional executive physical from a data gathering exam into a fully integrated, head-to-toe evaluation by some of the top medical staffing in the world.
We offer the program at three of our Cleveland Clinic locations: Cleveland, Ohio; Weston, Florida and Toronto, Canada.
The standard Executive Health Program along with the Women's Executive Health Exam and the Premier Health Exam are geared to discover potential health programs, target, reduce and eliminate medical risk factors and promote wellness.
If you need specialty consultations, you will have priority access to more than 120 Cleveland Clinic medical and surgical experts, many of them top-ranked in the world.