Center of Excellence Program
Center of Excellence Program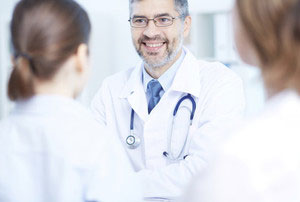 The Centers of Excellence Program (COE) offers long-term value by providing high-quality care and superior outcomes.
At the same time, our rigorous triage may be able to help you avoid unnecessary costs by eliminating unnecessary surgery. Finally, COE reduces costs by offering preferred rates and predictable pricing.
The value of our program is demonstrated in several ways. First, we are able to treat the most complex patients and provide a quality outcome. Employees seen through the COE program have a dramatically lower complication and readmission rates.
This results in a superior experience for the employee and a quicker return to work, which carries a long-term impact. Employers have also realized savings due to cost avoidance, a benefit of our group practice model. With a staff of salaried physicians, there is no incentive to recommend unnecessary treatments.
Employers can feel confident that their employees are following the correct, and most cost-effective treatment path.
Managing Healthcare Spending
The Right Patient
Cleveland Clinic has experience treating the world's most complex heart conditions, and that is where employers see the most value in our services. Cleveland Clinic assists the employer with identifying complex procedures, those most likely to drive up costs. Only patients with these pre-selected conditions are eligible for COE.
The Right Diagnosis
As Incorrect diagnosis can drive unnecessary care and cost. Up to 25% of the cases we review result in a modification to the diagnosis or treatment plan.
The Right Treatment
Cleveland Clinic's employed group practice model ensures appropriate and necessary treatment. We are committed to quality and publicly share our surgical outcomes annually. Employers who work with us know that we are committed to providing a superior patient experience resulting in the best possible outcome.
The Right Location
By focusing on the most complex cases, COE allows employers to provide access to top care for employees who need it most while containing costs. Patients are seamlessly transitioned back home with continuous monitoring and communication with their home market physician.
Centers of Excellence Program Process
A supplemental carve-out benefit for your employees and beneficiaries, the Centers of Excellence (COE) is a turnkey program — from marketing and communications to eligibility, concierge treatment, and payment — that eliminates any operational challenges. Qualified patients have their co-pay and deductible waived, and all travel costs (including companion) are covered.
Benefit Design & Availability
In order to provide an appropriate incentive to access the Cleveland Clinic National Network for care, the benefit waives all applicable co-pays and deductibles the employee would have faced if they accessed care through their underlying benefit plan. This leads to $0 out-of-pocket cost for qualifying services, whereas out-of-pocket expenses for normal coverage could reach thousands of dollars for most of the qualifying procedures. The benefit is typically available to all employees that participate in an employer-sponsored plan.
Patient Logistics
We provide patient advocates with expertise in the complexities involved in coordinating travel and executing the logistics necessary for accessing care away from home. Through our program, the employer covers all travel coordination, travel-related expenses for the employee and companion; including airfare, ground transportation, hotel and a daily per diem for meals and incidentals. By providing this full benefit package, the employer removes any financial and logistical barrier an employee may face in accessing top quality care from the Cleveland Clinic National Network.
Care Management
While receiving care at a Cleveland Clinic National Network facility, a care management team—consisting of a patient advocate, nurse, and transitional care specialist—is assigned to provide care management services across both the event and post-discharge. This team is responsible for communicating follow-up care plans and coordinating the patient's return to their local market. Our goal is to provide a coordinated care experience that begins well before the patient arrives at the facility and follows their progress after they've settled in at home.
MyConsult
MyConsult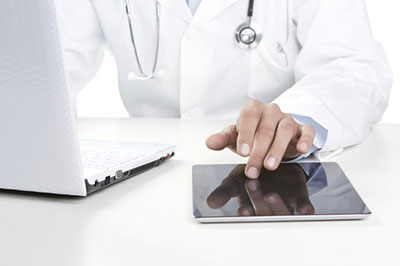 Access to Cleveland Clinic's Expertise at the Click of a Mouse.
Each year thousands of patients come to Cleveland Clinic from around the world for specialized medical care.
However, we recognize the challenges surrounding arrangement of travel, time off of work and time away from family. This is why we offer an easier, just as effective way of getting a consultation from our medical experts.
Cleveland Clinic's MyConsult Online Services offer the expertise of world-renowned physicians and healthcare providers who develop personalized, comprehensive consultation reports that enable you to make the most informed decisions regarding your healthcare or that of a loved one.
There are few decisions in life as important as those that impact your health. Seeking a consultation from MyConsult can provide you with the education, confidence, and peace of mind that you are making the right choice for your health, without leaving the comfort of home.
Online Medical Second Opinion Consultation – Physician specialist consultations for over 1,200 diagnoses
Online Pre-Adoption Consultation – Medical expertise for parents preparing to welcome an adopted child in their lives
Online Nutrition Consultation – Personalized nutrition programs developed by registered dieticians
Online International Pathology Consultation – Pathology readings completed by specialized pathologists for patients outside the United States
Cleveland Clinic at Work
Cleveland Clinic at Work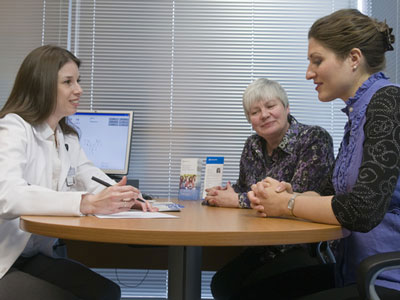 Cleveland Clinic's onsite services help reduce business expenses by providing a full-service occupational health program at your location.
We can help you manage injury care and costs by returning employees to work as quickly as possible, while providing consistent, high-quality medical care where your employees work each day.
On-site clinics offer a more cost-efficient means of delivering access to nurses, physicians, and physical therapists. Patient visits to the on-site clinic avoid medical claims that would otherwise occur due to visits to the physicians' office, urgent care, or emergency room.
Our on-site programs bring an experienced medical professional to your workplace each week for the hours needed.
Through These Programs, We Can Provide:
Walk-in injury care
Pre-placement and/or annual exams
Interim nurse coverage
On-site drug and alcohol screening
Injury triage
OSHA log maintenance
Case management of your company's Workers' Compensation/Long and Short
Term Disability programs
Return-to-work clearance
Medical directorship
Ergonomic evaluations
Transitional work program coordination
CPR/first aid
Blood borne pathogen training
Executive physicals (Cleveland Clinic Main Campus only)
Second opinion exams
Sleep Services
Sleep screening and education app
Home sleep testing for sleep apnea
Go! to Sleep interactive online program
Additional Examinations
D.O.T., T-8, T-8V Exams
OSHA surveillance exams
FAA Physicals
Immigration exams
Pension and disability
Fitness for duty exams
Additional Testing
Audiometric testing
Respirator clearance testing, respirator fit testing
Full vision screening
Cancer screens including mammography
Random selection services
Additional Services
Travel Medicine –consultation services, immunization, and educational packets
Wellness programs
Flu and hepatitis B immunization
Employee assistance program
Drug-free workplace training
Health risk appraisals
Physical therapy
Back care and lifting methods
Smoking cessation programs
Wellness Solutions
Wellness Solutions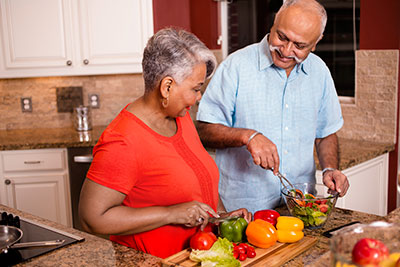 Learn About Cleveland Clinic Initiatives to Prevent Illness and Foster Health at the Workplace
At Cleveland Clinic, we have a strong history of leadership in the wellness sphere. We have a designated Chief Wellness Officer, New York Times best-selling author and Wellness authority, Michael Roizen, MD, and we've established the department of Wellness & Preventive Medicine, responsible for implementing wide-reaching wellness programs that aggressively advocate healthy living and remove possible barriers to this end.
As one of the world's most respected academic medical centers, we see first hand the consequences of certain preventable conditions and their effects on the healthcare system. Cleveland Clinic's Wellness & Preventive Medicine department is dedicated to helping our patients, our community members, and our employees achieve optimal well-being and a high quality of life. We do this by combining world-class medical care and quality wellness programs to change unhealthy behaviors and to make healthy life choices.
Executive Health Program
Executive Health Program
Proactive Healthcare Management for Your Executive Team
Our Executive Health Program has transformed the traditional executive physical from a data gathering exam into a fully integrated, head-to-toe evaluation by some of the top medical staffing in the world.
We offer the program at three of our Cleveland Clinic locations: Cleveland, Ohio; Weston, Florida and Toronto, Canada.
The standard Executive Health Program along with the Women's Executive Health Exam and the Premier Health Exam are geared to discover potential health programs, target, reduce and eliminate medical risk factors and promote wellness.
If you need specialty consultations, you will have priority access to more than 120 Cleveland Clinic medical and surgical experts, many of them top-ranked in the world.