COVID-19: Creating a Safe Workplace
Helping your employees return to work, safely and confidently, during the coronavirus (COVID-19) pandemic is no easy task. Cleveland Clinic has gathered resources from our health experts and the CDC to help you develop and implement a plan.
How do I get started?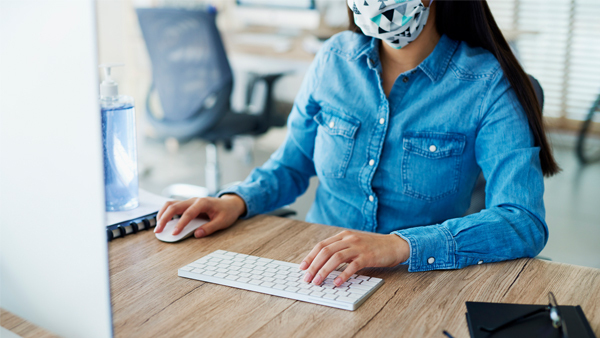 How do I get started?
The COVID-19 pandemic has created a number of new challenges, especially for businesses looking to reopen. While managers and employees may feel a sense of urgency to get their business back to normal as soon as possible, there are new guidelines and revised practices that should be followed to allow for a safe, stable return.
These resources will help you through the key steps of reopening your business in the wake of the COVID-19 pandemic, including:
Making sure your facility is fully clean, disinfected and equipped with a blueprint for maintaining safe conditions.
Setting up a support system in place for employees as they return to work and adjust to new realities and emotional challenges presented by the COVID-19 pandemic.
Creating a plan for a safe work environment that protects employees and customers alike from risks connected to COVID-19, including exposure and transmission.
The response to the COVID-19 pandemic is continuously evolving as we learn more about the virus and the best techniques to address the associated risks. The Cleveland Clinic's materials are based on currently available data and guidelines from the CDC and other resources. This guidance may change from time to time.
Cleveland Clinic Leaders Discuss the Latest on COVID-19 Variants and Boosters
James Merlino, MD, Chief Clinical Transformation Officer; Kimberly Giuliano, MD, Chair of Department of Primary Care Pediatrics; Steven Gordon, MD, Chair of Department of Infectious Disease; and James Gutierrez, MD, Chief of Quality, Safety and Patient Experience at Cleveland Clinic London answer your questions about what you should know about the omicron variant, how effective boosters are at preventing serious illness and prevention and safety strategies essential to combatting the spread of COVID-19.
More From Our COVID-19 Experts