Why Choose Cleveland Clinic Canada?
Skilled, collaborative providers:
Our team of specialty-trained sports medicine physicians, orthopaedic surgeons and sports rehabilitation therapists are dedicated to improving patients' lives.
Specialized equipment:
Our facilities offer state-of-the-art rehabilitation equipment and the space needed for advanced functional therapy techniques.
Collaborative care:
Our two clinics in downtown and midtown Toronto offer rehabilitation services in a collaborative setting that helps restore maximal functional independence to each individual patient.
Comprehensive treatment:
We offer specialized services such as custom bracing, Biodex testing, pelvic floor physiotherapy, and more. As one of the largest sports medicine providers in Canada, we have a wide range of clinical experts who work with patients of all ages, ranges and skill levels.
Industry leaders:
Our clinicians are actively involved in local sports communities as well as professional sports leagues and events including the Toronto FC, Toronto Argonauts, National Ballet of Canada, Stars on Ice, Tennis Canada and the Olympic Games.
Sports Medicine & Rehabilitation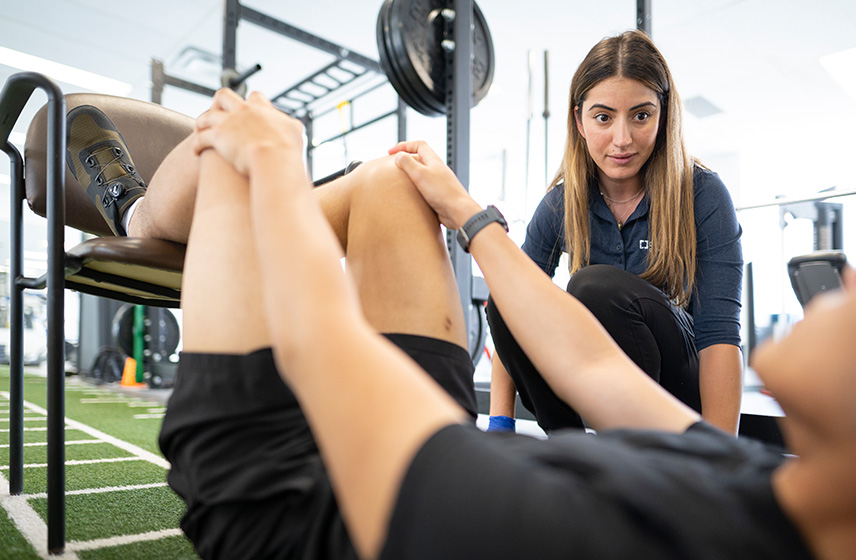 What is sports medicine?
Sports Medicine is a branch of medicine focused on treating and preventing injuries related to sports and physical exercise. A Sports Medicine physician's scope of care includes diagnosing and managing acute injuries, musculoskeletal conditions and illnesses that affect lifestyle and performance. Consultations with Sports Medicine physicians and imaging are covered by OHIP.
What is sports rehabilitation?
Sports rehabilitation is an area of healthcare dedicated to the rehabilitation and prevention of injuries and musculoskeletal issues. Our team of sports rehabilitation providers offer an array of therapies and treatment techniques to help you maintain an optimal level of health and fitness, recover from injury and reduce pain. Sports rehabilitation services are not covered by OHIP, but may be partially or fully covered by extended health insurance plans.
What is Movement and Performance (MVP)?
Movement and Performance (MVP) is a movement-based approach used by exercise professionals to help you improve your overall movement, strength, function, wellness and performance. Treatment plans can include movement for everyday living, strength and conditioning, clinical exercise and lifestyle management, and advanced stage rehab.
Which Services Do We Offer?
Our specialty rehabilitation and sports therapy services are dedicated to helping patients improve function and recover from injury or surgery.