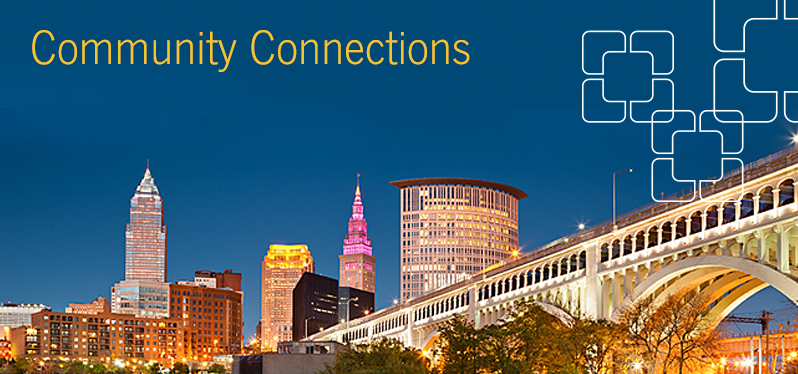 Cleveland Clinic is a nonprofit, multispecialty academic medical center with a proud history of serving the needs of our surrounding communities and nation. We were founded in 1921 as a nonprofit group practice with a tripartite mission to care for the sick and to improve patient care through research and education. And we remain a community asset with no owners, investors or stockholders. Any and all extra funds from operations are invested back into the health system to fund new research and education initiatives and to continue our long-standing charitable efforts.
In 2019, our Community Benefit contribution totaled $1.16 billion.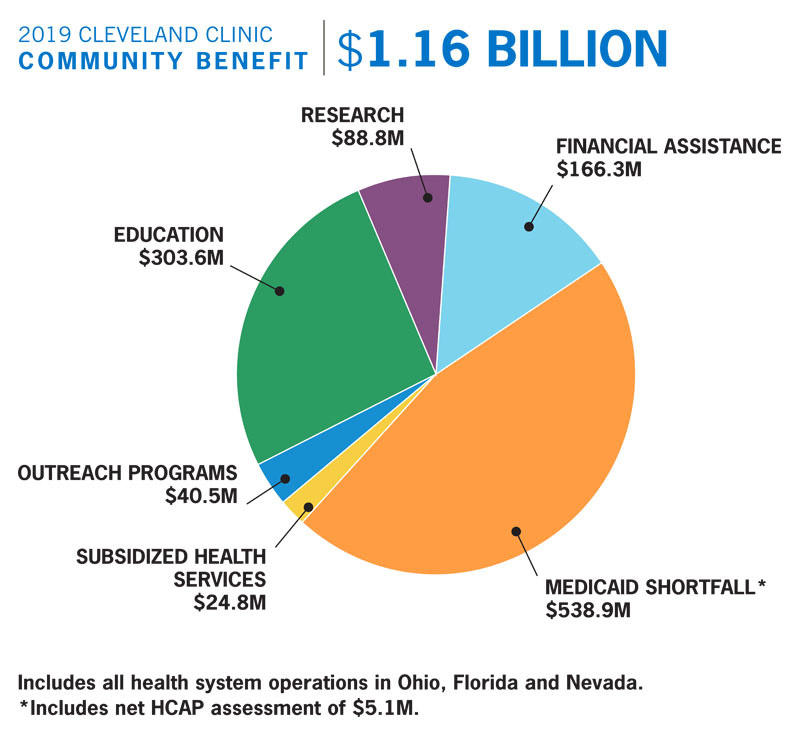 The Community Benefit provided by Cleveland Clinic is far-reaching, from providing accessible healthcare, to educating the next generation of healthcare professionals, funding medical research that leads to advanced treatments and cures, and supporting community health initiatives.
Community Health Needs Assessment Reports
Cleveland Clinic health system completed comprehensive community health needs assessments (CHNAs) which included all communities surrounding the system's hospitals and family health centers. The goals of these assessments were to identify and evaluate health related needs in the communities Cleveland Clinic serves and to use this information to fulfill our mission.