Overview
Overview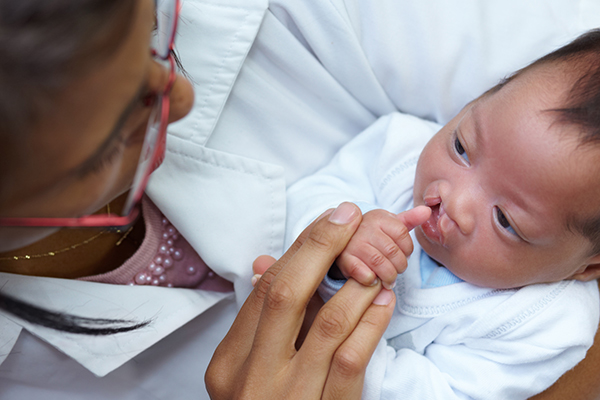 Our Pediatric Plastic Surgery department provides a multidisciplinary approach to the consultation and management of reconstructive problems from birth to age two and in children and adolescents, with an emphasis on correcting congenital abnormalities.
Pediatric plastic surgery encompasses diseases that are unique to children or require special expertise. At Cleveland Clinic Children's, children requiring reconstructive surgery options are cared for by a comprehensive team of specialists.
What We Treat
What We Treat
Our Pediatric Plastic surgeons provide pre- and postoperative management of infants, children, and adolescents with a range of problems, such as:
Congenital and developmental breast deformities.
Congenital ear abnormalities.
Craniofacial abnormalities.
Extremity reconstruction.
Surgical management of traumatic injuries.
Trunk reconstruction.
Programs
Programs
Cleft Lip-Palate and Craniofacial Program
The Cleft Lip-Palate & Craniofacial Program is comprised of a multidisciplinary team of specialists dedicated to the evaluation and treatment of children with these conditions, which can range from mild to complex. At Cleveland Clinic, a child with a cleft lip, cleft palate or craniofacial condition is specially cared for by a team of experts that includes a pediatric plastic surgeon, pediatrician, orthodontist, dentist, speech and language specialist, hearing specialist, otolaryngologist, psychologist, genetic counselor and nurse.
Vascular Anomalies Program
Diagnosis of vascular anomalies can be extremely difficult. Our multidisciplinary team effort is key, not only to making an accurate diagnosis of vascular anomalies, but also to improving treatment alternatives. Through our Vascular Anomalies Program, we are aiming to become a leading subspecialty center for patients faced with vascular anomalies.
Before & After Photos
Our Doctors
Appointments
Appointments
To learn more about reconstructive surgery treatment options for pediatric conditions at Cleveland Clinic, please call 216.444.4646 or 800.223.2273 ext. 44646.