Overview
Overview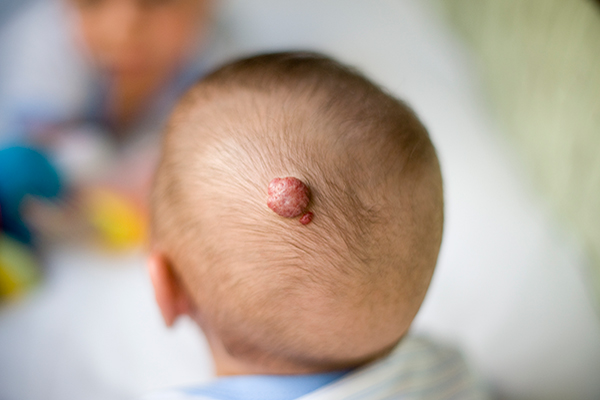 Diagnosis of vascular anomalies can be extremely difficult. Our multidisciplinary team effort is key, not only to making an accurate diagnosis of vascular anomalies, but also to improving treatment alternatives. Through our Vascular Anomalies Program, we are aiming to become a leading subspecialty center for patients faced with vascular anomalies. We see patients at Main Campus.
Dr Abraham Levitin, Director of the Vascular Anomalies Program, is dedicated to vascular anomalies and their treatment using various interventional techniques.
Multidisciplinary team
The team of specialists within our unique program understand the frustration that thousands of patients and their families have experienced with the limited availability of dedicated medical centers that specifically deal with vascular anomalies.
Specialists from several departments, including dermatology, radiology, reconstructive surgery, genetics, pathology, hematology, ophthalmology and orthopaedics work together to appropriately diagnose and treat vascular anomalies.
The team meets regularly for case-discussions regarding our referral patients, as well as to discuss ongoing matters related to vascular anomalies.
Ongoing research
Through ongoing research activities, our physicians are working to significantly contribute to scientific literature and explore more effective means of diagnostic tools and alternative treatment options.
What We Treat
What We Treat
Vascular anomalies are congenital growths comprising abnormally developed blood vessels, including arteries, veins, lymphatic vessels, and/or capillaries. These are typically present at birth, but become apparent at different ages. There are two general types of vascular anomalies.
Complex vascular malformations, including Klippel-Trenaunay syndrome, Proteus syndrome, Maffucci syndrome, Parkes-Weber syndrome and other rare anomalies.
Fast-flow malformations.
Infantile hemangioma.
Intramuscular hemangioma.
Kaposiform hemangioendothelioma (KHE).
Rapidly involuting congenital hemangioma (RICH).
Non-involuting hemangioma.
Vascular anomalies.
Slow-flow malformations.
The treatment of vascular anomalies ranges from minimally invasive interventional procedure to extensive surgical procedures.
Our Team
Our Team
Program Director
Dermatology
Head and Neck Reconstructive Surgery
Interventional Radiology
Ophthalmology
Orthopedics
Pediatric Hematology/Oncology
Pediatric Surgery
Plastic Surgery
Appointments
Appointments
To contact the Vascular Anomalies Program for more information or to set up an appointment for a consultation with our birthmark and vascular malformation team, please call 216.445.3658 and request to speak to Joan Gomer, Monday - Friday, 8 a.m. to 5 p.m.