Kendra Seitz was always a quick learner. "She talked early, she walked early, she did everything early," said Kendra's mother, Lea Seitz. She gravitated toward a variety of sports— including gymnastics and soccer, but fell in love with swimming, a perfect fit. There was an energy about her that drove her to succeed and excel at swimming. But at four years old, she suddenly became ill.
"We thought she had the flu," said her mother. After a few days of showing zero signs of improvement, Lea and her husband, Leo, took Kendra to see a local pediatrician. Upon their first meeting, Kendra was believed to be dehydrated. But after a trip to the ER, tests revealed that she was suffering from cardiac failure. Later that day, she was flown to Cleveland Clinic Children's.
"I had about an hour and a half drive not knowing what had happened or what was happening," said Leo.
The Seitz family met with Gerard Boyle, MD, Medical Director of Pediatric Heart Failure and Transplant Services at Cleveland Clinic Children's, who then explained that Kendra arrived in Cardiogenic Shock—a condition in which your heart suddenly can't pump enough blood to support your body's needs. With little options available, Kendra was placed on the heart transplant list.
A heart became available just six days after being admitted. After a full night of surgery, the operation was deemed a success. Kendra came out of the operating room with her new heart functioning and feeling that she was in a good place. But the road to recovery would be a long one.
"Her courage and determination during her recovery left no doubt that she had the heart of a fighter. In fact, the heart of an Olympian."
Weak from the surgery, Kendra worked with physical therapists and regained her strength through Aqua Therapy, which she underwent at Cleveland Clinic Children's Rehabilitation Center. With her history as a swimmer, it was something she looked forward to.
"Swimming healed her body, but more importantly her mind," said Dr. Boyle. After many laps swum during Aqua Therapy, Kendra left rehab with only one goal in mind—to join a swim team. Today, Kendra is a competitive swimmer on the Hudson Explorers Aquatics Team (HEAT).
"Her courage and determination during her recovery left no doubt that she had the heart of a fighter. In fact, the heart of an Olympian," said Dr. Boyle.
This past summer, Kendra competed in the Transplant Games of America, held in Cleveland. While at the Transplant Games, her mother recalls Kendra performing her best times throughout the competition. She received a gold medal in both the butterfly and breaststroke. She was also awarded a silver medal in the freestyle and a bronze medal in the backstroke.
Kendra has learned to overcome her obstacles, in fact, she has thrived as a result. She and her family credit Cleveland Clinic Children's caregivers as being the driving force in helping her achieve her dream of swimming competitively.
Kendra's determination and courage have inspired many, and for that, she was awarded the 2017 Courage Award winner at the 17th Annual Greater Cleveland Sports Awards.
Related Institutes: Heart, Vascular & Thoracic Institute (Miller Family), Orthopaedic & Rheumatologic Institute, Cleveland Clinic Children's
Patient Stories
Patient Stories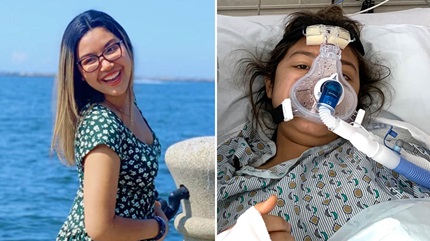 Oct 22, 2021
"I was so close to death. It made me realize that tomorrow is never promised."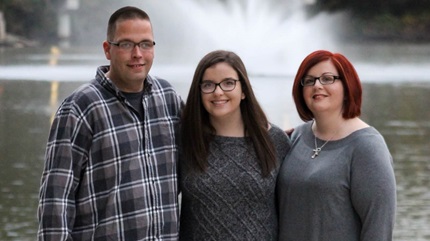 Oct 18, 2021
"I want people to know how important it is to get vaccinated. Protect yourself and protect others."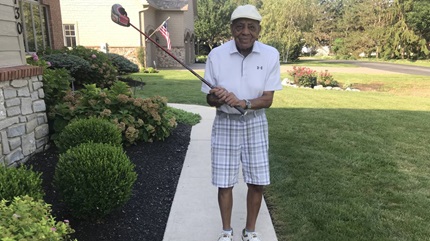 Oct 6, 2021
"To him, it was just a surgery. To me, it was much more. I'd be operating on a man who had overcome so much, including being shot down over Austria and captured. A true hero."