Ten years ago, Ross Newbauer's brother, Jeffrey, died of rhabdomyosarcoma (RMS), a relatively rare, but aggressive and highly malignant form of cancer made up of cells that normally develop into skeletal muscles. He was only 22.
In November 2015, at age 20, Ross noticed pain in his left bicep. He didn't worry about it, thinking perhaps he had pulled a muscle. However, shortly after a primary care visit, Ross noticed a growing mass in his arm. "That's when the concern grew."
Ross came to Cleveland Clinic, where he was evaluated by a team of specialists from the Taussig Cancer Institute. After a needle biopsy, his surgical oncologist confirmed he had rhabdomyosarcoma.
"The odds of me having the same cancer as my brother were astronomical," says Ross, who dealt with his diagnosis with a positive attitude and humor.
"It was a wakeup call that you're not invincible at 20 years old," he says.
Ross underwent 25 treatments of radiation, five weeks of radiation and then surgery to remove the bicep muscle in his left arm.
"I felt like I was in really good hands, he says. "Main campus is really a blessing. I can knock out one appointment and everything's already ready for the next one. It allows you to come in with any problem and be efficiently cared for in a timely manner."
"It's always a great experience seeing people. It begins to feel like a family. It's a pleasant experience every time I come. You can come here and have the best care."
Ross, who currently runs a local recording studio, is now cancer-free. He continues physical therapy on his arm and plans to move to Los Angeles with his girlfriend and two cats to pursue his dreams.
"To any person that's diagnosed with cancer my best advice is to have a sense of humor about it," says Ross, who started a Twitter account where he posts "sarcoma tweets" to share, laugh and connect with other cancer patients. "Surround yourself with family, friends and positive people."
Ross, who refers to Cleveland Clinic as "a mecca for healthcare," says he oddly enjoys coming back to main campus. "It's always a great experience seeing people. It begins to feel like a family. It's a pleasant experience every time I come. You can come here and have the best care."
Related Institutes: Cleveland Clinic Cancer Center
Patient Stories
Patient Stories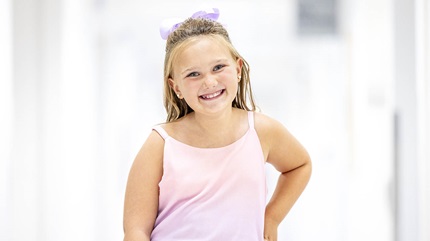 Sep 22, 2023
"This wraps up a chapter in her life we hope we never have to reopen. Audrey handled everything like a champ, and we are so grateful and proud."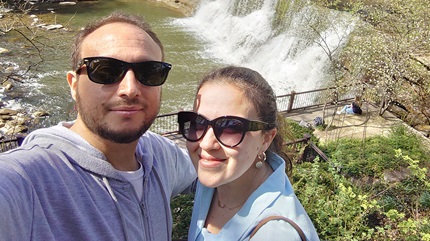 Sep 18, 2023
"Besides my first transplant, I've had other noninvasive surgical procedures, and I needed pain medication for all of them but not this time."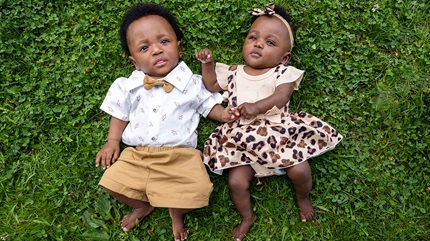 Sep 15, 2023
"Thinking about everything Kimyah and DJ have been through, it was hard to imagine us ever getting to this point. It was unclear if they would be able to do anything by themselves. Now, they're trying to do everything by themselves."