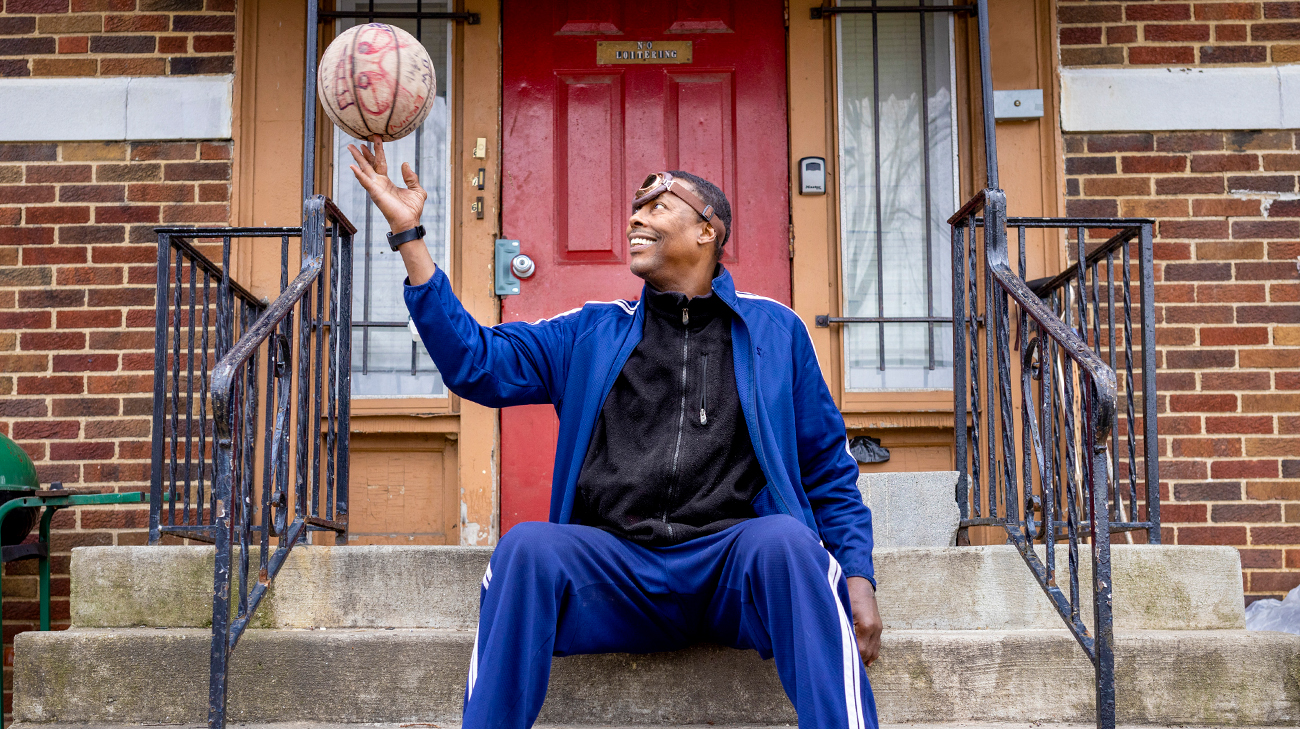 Roy Humphrey was a rising star in the world of basketball. The Akron, Ohio, native started playing when he was 14 years old and made a name for himself as a star athlete for Central-Hower High School in 1978. He went on to play the sport in college and professionally overseas. However, he decided to cut his career short and return home when his mother got sick.
"I put basketball before everything, but when my mom got sick, basketball couldn't measure up," says Roy. "I had to come back home when my career was getting big."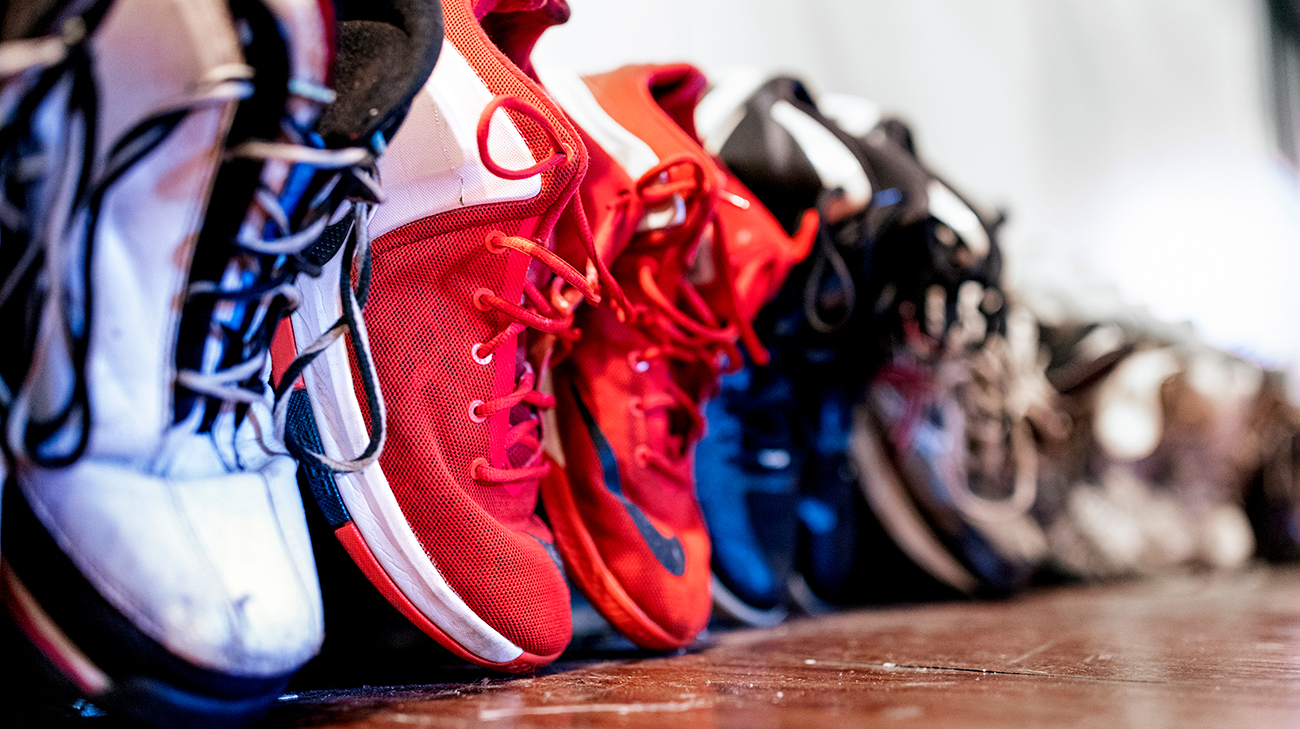 Roy's love for basketball is apparent with a collection of basketball shoes he's gathered throughout his life of playing. (Courtesy: Cleveland Clinic)
Along with caring for his mom, Roy dedicated his life to helping kids throughout his nearly 30-year career at Summit County Children Services. In September 2022, he found himself in need of a helping hand after being hospitalized for heart problems.
Roy was ultimately diagnosed with an abnormal heart rhythm known as atrial flutter that caused his heart rate to elevate, preventing it from pumping properly. The condition sent him into congestive heart failure, according to Sterling Shriber, MD, a third-year internal medicine resident at Cleveland Clinic Akron General. Roy didn't expect to have any serious health issues so soon after he retired in 2021.
"I was planning on riding my motorcycle across America," says Roy. "I never felt sick, but I was walking around dying."
Roy was left with no health insurance at a time when he needed it the most. On top of other bills, his pension wasn't enough to cover the cost of private health insurance. He also didn't qualify for Medicaid based on his income and was not yet eligible for Medicare coverage at 62 years old. Roy had been in and out of the hospital over the course of 30 days and found himself unable to pay for his essential heart medications. He faced a problem that a program at Akron General called ICARE, or Integrating Clinical and Resource Evaluations, was created to help.
Julie Imani is an advanced practice nurse at Akron General and leads the ICARE program under the guidance of Brian Harte, MD, president of Akron General. Two of ICARE's main initiatives include reducing hospital readmissions and improving people's quality of life. To accomplish this, Julie meets with at-risk patients to identify any barriers standing in the way of getting the health care they need and then connects them to available resources.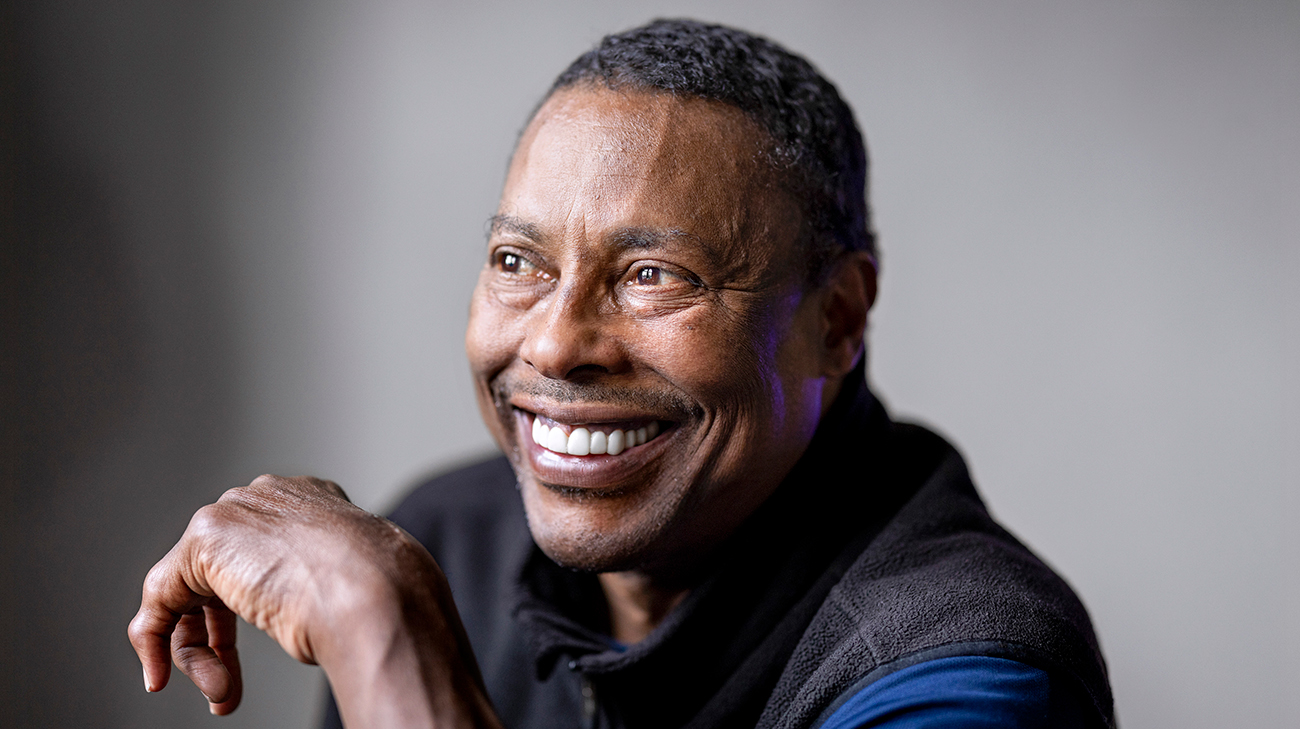 Roy says Julie and other caregivers would check in on him, making sure he had everything he needed to prioritize his health. (Courtesy: Cleveland Clinic)
"What we offer through ICARE is entirely patient-driven," says Julie. "There is no menu of services so to speak. It's really about what each individual patient we work with needs."
After meeting Roy, Julie first introduced him to existing financial help at the hospital. She then guided him through the process of applying for financial assistance from pharmaceutical companies to bring down the cost of his medications. Julie also let him know about resources available to help with his utility and phone bills as well as gave him access to Akron General's food pantry for patients. For follow-up care, Julie established Roy with a primary care physician and provided him with a scale and blood pressure monitor to use at home.
"Julie was reassurance for me. She kept telling me not to worry – just focus on getting better. She made sure I had everything I needed," says Roy. "The ICARE program is important because it's right here in the community, reaching out to the people who live around the hospital and need help."
ICARE launched in February 2022, and Roy is one of 52 patients who have benefitted from the program. The donation-funded initiative is part of Akron General's Neighbor to Neighbor campaign, which aims to address local health disparities. ICARE focuses on patients who have been readmitted to the hospital within 30 days and live in six ZIP codes surrounding the hospital in Summit County.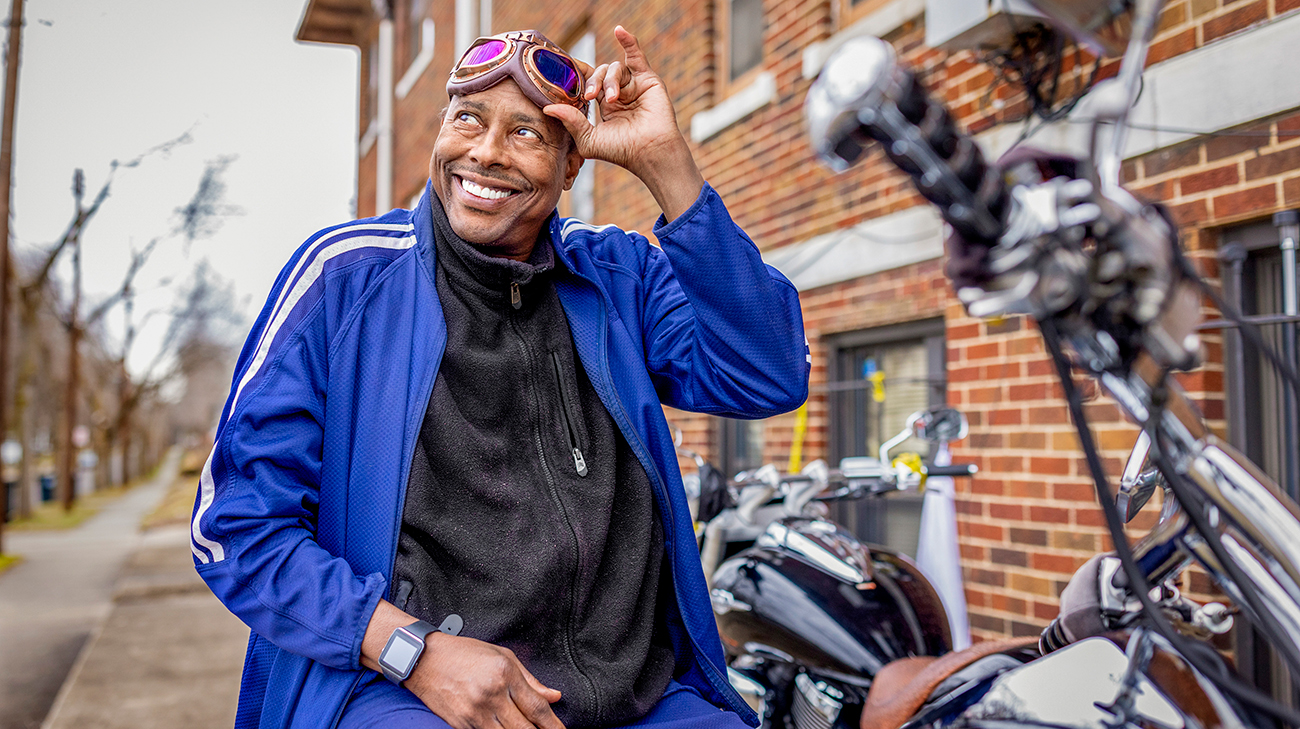 Now that he's feeling better, Roy is looking forward to spring when he can get back on his motorcycle. (Courtesy: Cleveland Clinic)
"These six zip codes tend to be areas where we see more adverse social determinants. We tend to see lower education levels, lower income and higher levels of poverty. Thirty percent of people who live in the hospital's ZIP code don't have a car or access to a vehicle in their household," says Julie. "One of the most important numbers in determining a person's life expectancy comes from the ZIP code they live in."
Julie points to data that shows the life expectancy for people who live in neighborhoods close to the hospital is 65 years. That's about 16 years shorter when compared to those who live slightly further away, where the life expectancy is 81 years. Julie hopes to change this narrative through her work with ICARE.
Roy and others in his neighborhood came together during a hard time to paint this mural. It's one example of Roy's passion for building a community where everyone lends a helping hand to each other. (Courtesy: Cleveland Clinic)
"Having been a nurse for 30 years, I've seen thousands and thousands of patients," says Julie. "From my experience, I can see two patients with the exact same diagnosis – one has good outcomes, one doesn't. Oftentimes that has nothing to do with an individual patient's level of motivation or desire to be healthy. It really is based on the fact that people have different access when it comes to health care. Programs like ICARE try to even that playing field by working with patients to give them access to health care regardless of their circumstances."
So far, Julie has been able to capture data on 47 patients involved in ICARE. She says there was a 66% decrease in their 30-day readmission rate after participating in the program. She plans to continue finding ways to increase patients' quality of life and reduce hospital readmissions. In the future, Julie would like to expand the program's reach and establish a team of community health workers. That team's mission would be to help patients while they're in the hospital as well as follow-up with them at home.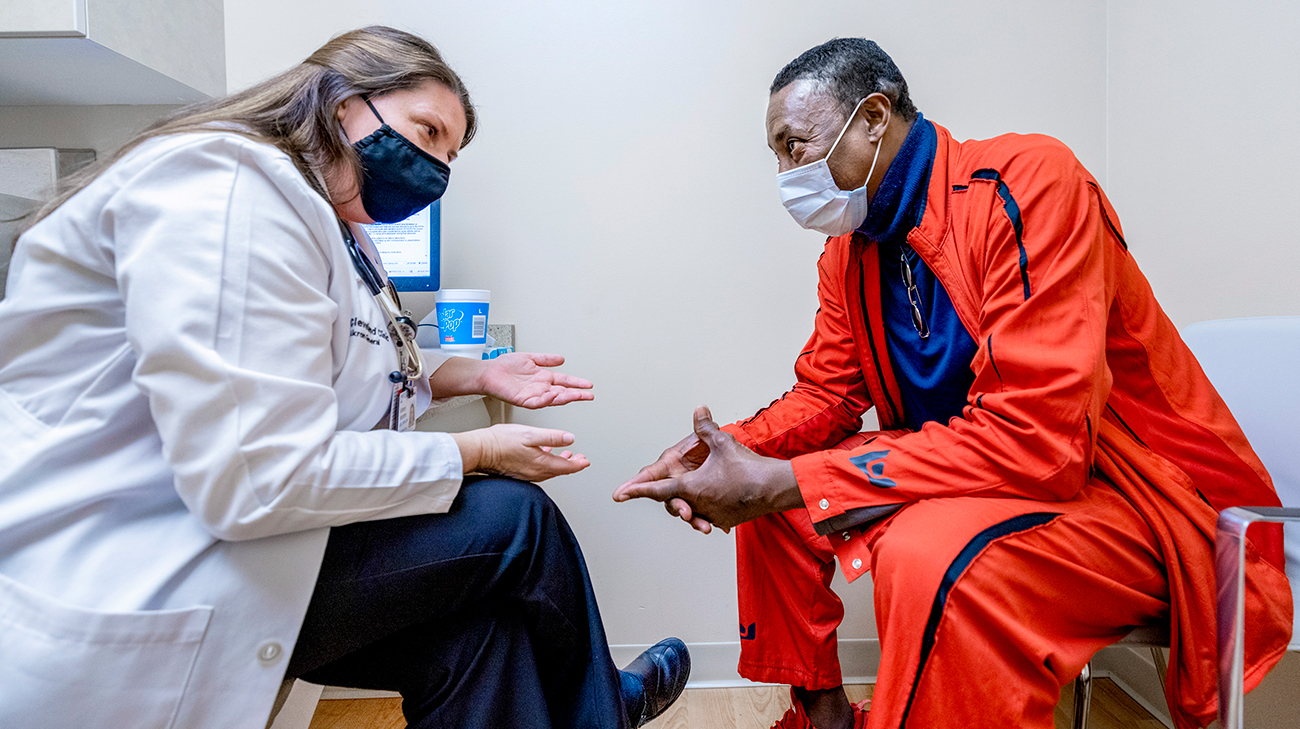 Roy with Nurse Practitioner Kimberly Humphrys at a follow-up appointment. (Courtesy: Cleveland Clinic)
As for Roy, he says he feels like he's 19 again. He's busy polishing his motorcycle, getting ready for the next nice day he can get out and ride it. Roy is also prioritizing his health by following up with his new care team at Akron General.
"I'm going to all my appointments and doing my due diligence to not go back to the hospital for the same thing. This is my second chance. I feel good. I feel as strong as my motorcycle's kickstand," laughed Roy.
Related Institutes: Heart, Vascular & Thoracic Institute (Miller Family)
Patient Stories
Patient Stories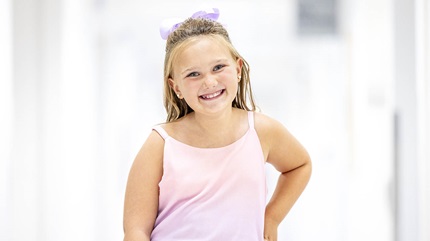 Sep 22, 2023
"This wraps up a chapter in her life we hope we never have to reopen. Audrey handled everything like a champ, and we are so grateful and proud."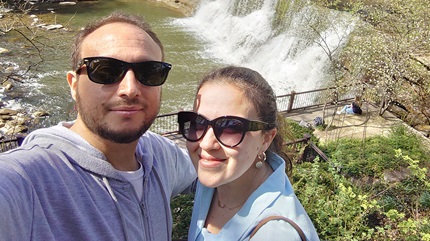 Sep 18, 2023
"Besides my first transplant, I've had other noninvasive surgical procedures, and I needed pain medication for all of them but not this time."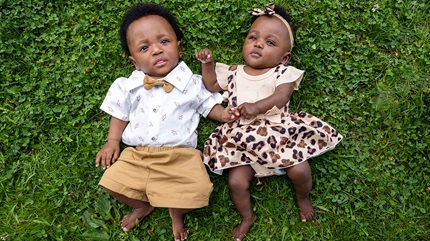 Sep 15, 2023
"Thinking about everything Kimyah and DJ have been through, it was hard to imagine us ever getting to this point. It was unclear if they would be able to do anything by themselves. Now, they're trying to do everything by themselves."