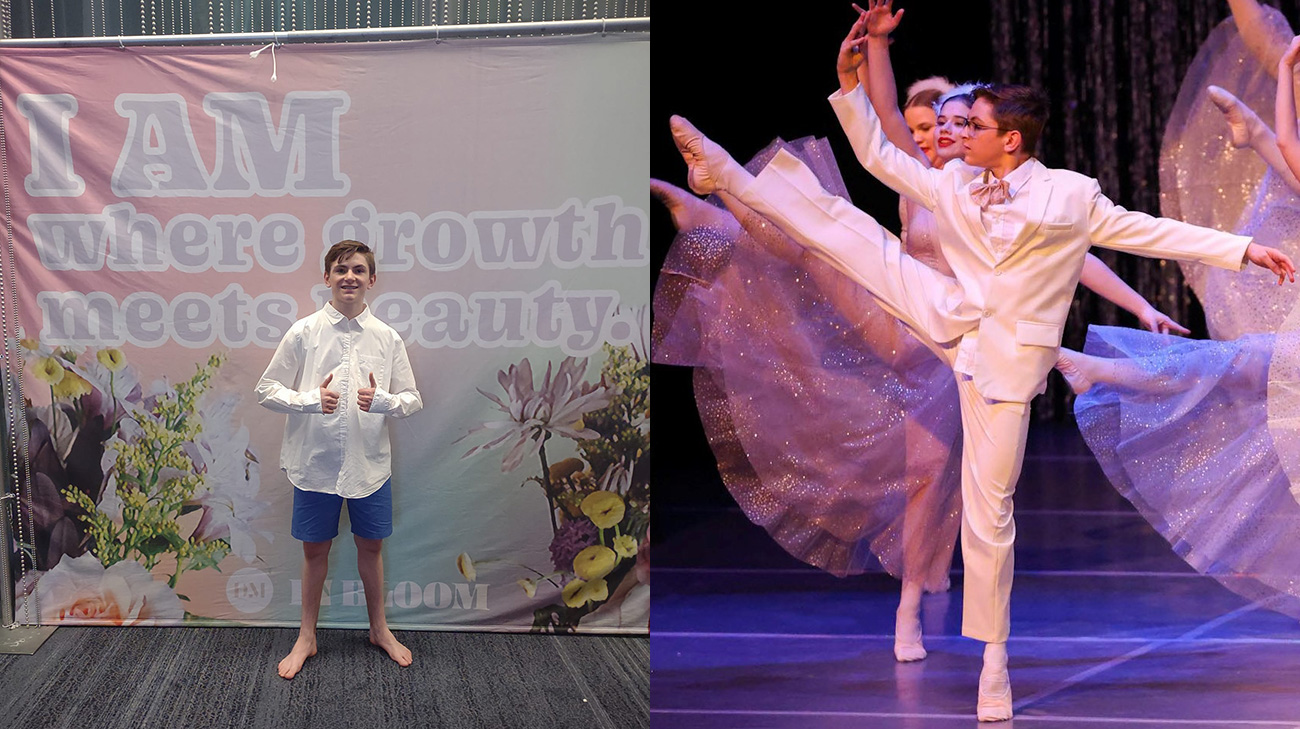 In fifth grade, Keegan Oxley saw the musical "Aladdin" in New York City and knew he wanted a career in dance. The Michigan youth's love of dance started with classes at the age of 5, but when unexplained pain began racking his body at the age of 13, his parents feared for his health and his dance aspirations. After months of doctor visits left them more mystified about his condition, the Oxleys finally found the care he needed at the Pediatric Pain Rehabilitation Program at Cleveland Clinic Children's.
In November 2020, Keegan, who had been performing and doing dance competitions for years, began having debilitating leg pain and jarring body movements. Describing it like a 'charley horse' that affected his entire body, Keegan said the pain would start behind his knees and move up to his chest, leaving him locked in a position for up to three hours and causing sore muscles. As these episodes continued, he struggled through his dance classes and the Oxleys sought medical care for him. After seeing more than 20 specialists over several months, and tests ruled out any medical explanation for the pain, there was still no diagnosis.
"They all said the same thing, that he was a stressed-out teenager because of COVID-19 and there was nothing they could do for him," says his mother, Tami Oxley. "He missed 26 days of school in 2021 and he was losing functionality and having memory loss and brain fog. His condition was getting worse, and we were desperate to find help."
For a boy who had studied ballet, tap, jazz, hip-hop, contemporary, Highland and Acro dance, the idea of not performing again was unthinkable. Thankfully, Tami Oxley says, the Litchfield, Michigan family reached out to a pediatric physician at Cleveland Clinic who referred them to the pain rehab program. From that first contact, she says, they knew they were on the right path.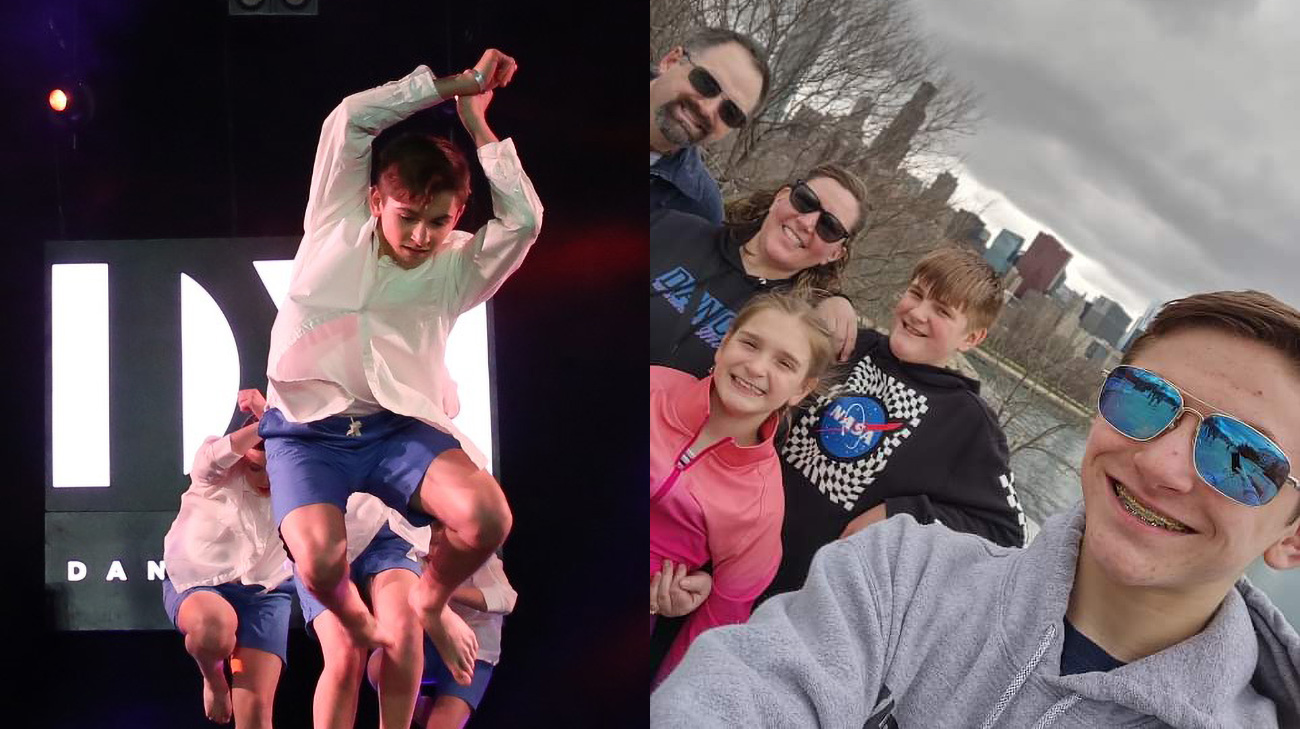 "Cleveland Clinic Children's pain rehab program was the first place where we met medical professionals who listened and understood that we had a serious problem. It was the first time we felt hopeful with a real plan for how to make him better," she says.
"Keegan had amplified musculoskeletal pain syndrome and functional neurological symptom disorder," says Ethan Benore, PhD, Head of Cleveland Clinic Children's Center for Pediatric Behavioral Health. "These conditions affect how the body and mind communicate with each other, and they caused Keegan significant and persistent pain and those frustrating body movements."
The conditions resulted from an injury Keegan had had in 2019, when he fell while running and fractured his kneecaps. Following knee surgery, he took several months off from dance and was cleared to go back in January 2020. But soon after, the dance studio closed due to the pandemic and by the time it reopened in the fall, Keegan's body had been deconditioned.
Entering Cleveland Clinic Children's Pain Rehab Program in June 2021, Keegan spent three weeks as an inpatient, taking a comprehensive set of therapies and surrounded by a multidisciplinary team of caregivers. His care included an intense regimen of physical and occupational therapy, which he did individually and in group and aquatic settings (in the pool). He also took part in recreational therapy and activities of daily living with other children in the program.
"We create a care plan based on a patient's diagnosis, their level of pain, and their overall health," Dr. Benore explains. "With support and pacing of his schedule and using appropriate body mechanics, activity modification and psychological coping skills, our approach features different therapies that allow for a gradual increase in independent functioning."
For Keegan, Dr. Benore notes, the coping skills proved especially helpful. "What struck me as interesting was his focus on social harmony. We worked on increasing his attention to, and expression of, his negative emotions to support better emotional balance."
"Dr. Benore is a very cool guy," says Keegan. "He helped me find out that I care deeply how other people feel, and that I cover up my emotions." Laughing, Keegan says the doctor had him "squash a bug for no reason" so he could learn to express anger. His mom adds, "Keegan is the most kind and genuine kid you could ever meet. However, he is also afraid of disappointing others. Dr. Benore was amazing in helping him realize that it's okay to put his own wants and needs before others sometimes."
Dr. Benore stresses the team aspect of the program. "After being alone with his pain for so long, it was helpful for Keegan to have the support of others like himself. He also eventually had the opportunity to be one of the 'senior' children in the group, which created an opportunity for leadership and solidified the skills he was learning."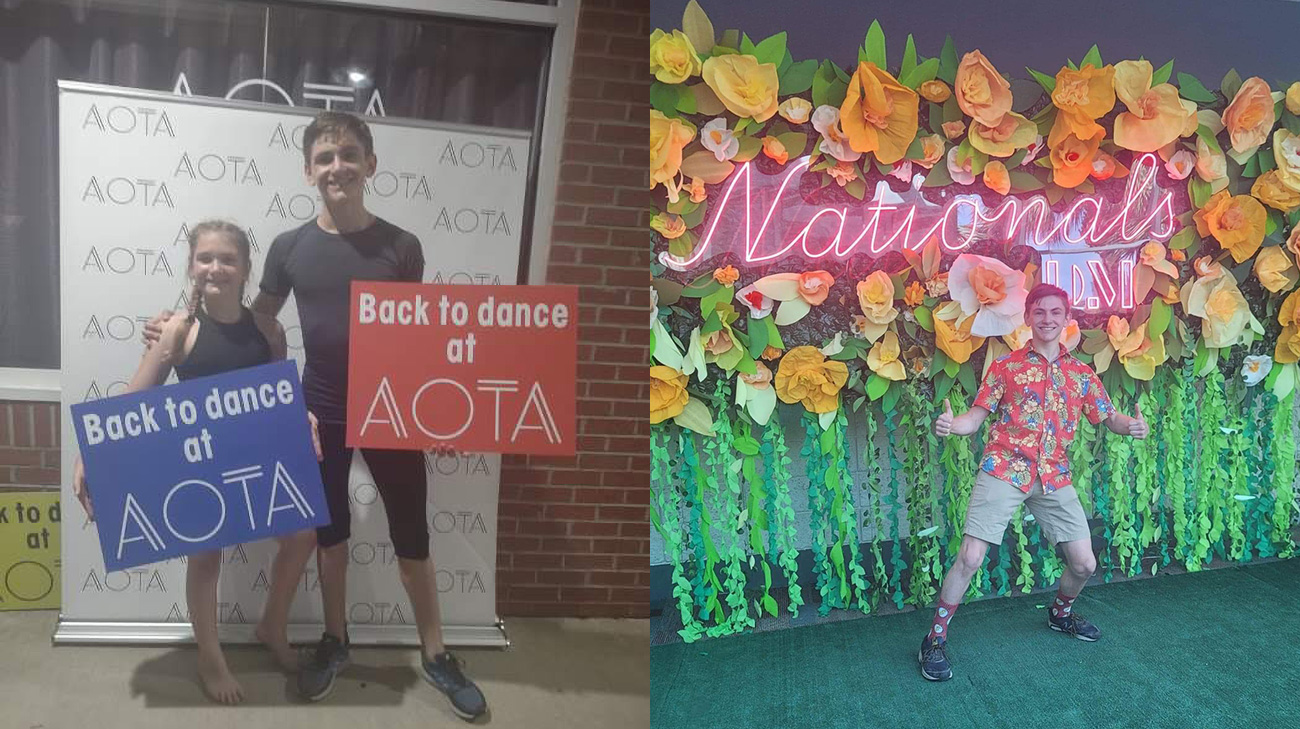 In August of 2021, just two months after completing the inpatient rehab program, Keegan was able to go back fulltime to his dance classes and performances. He has not had another physical episode since leaving the program and, to his family's delight, he was recently awarded a scholarship to the National Dance Makers Convention in Myrtle Beach, South Carolina.
"The treatment at Cleveland Clinic changed my entire approach to how I dance and take care of myself," says Keegan. "I learned to listen to my body and pace myself. This can be applied to anyone, but many don't ever learn this. It has helped me so much."
After finishing the inpatient treatment in Cleveland, Keegan took part in the online Momentum Group, which keeps program participants on track with their rehabilitation. His parents also continued to take part in support meetings with Dr. Benore and other families (also online). For the Oxleys, these connections with families in the program had a profound impact.
"It can feel very lonely as a parent when others don't understand what is happening to your child," says Tami Oxley. "It was great to meet others going through similar things with their child. We still keep in contact with some families we met there, and we cherish those friendships."
Derrick Oxley, Keegan's Dad, relays the struggle and the relief, "We were grasping for help for so long as Keegan's condition got worse. We were just so fortunate that the program that saved our son was just three hours away at Cleveland Clinic."
"Keegan is a kid who works incredibly hard and is very passionate about everything he does," says Tami Oxley. "I cannot even think about what life would be like today if Cleveland [Clinic] hadn't happened for him."
Looking to the future, Keegan says, "After studying dance in college, I really want to perform on stage. I don't know if it will be musical theater or a dance company. There are so many possibilities!"
Photos courtesy of DanceMakers and the Oxley family.
Related Institutes: Cleveland Clinic Children's
Patient Stories
Patient Stories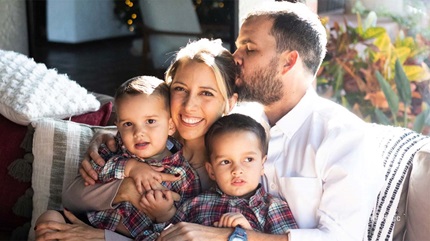 Mar 16, 2023
"Dr. Pieretti took the time to explain how the robotic surgery would work and how quick my recovery would be with this technology. That made me happy because I wanted to get back to my regular life fast."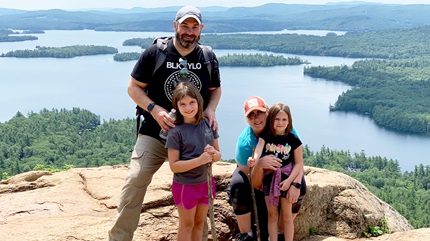 Mar 14, 2023
"If you notice any change with your body, get it checked out regardless of how insignificant you think it might be. If something hadn't made me go to a doctor, I might not be here today."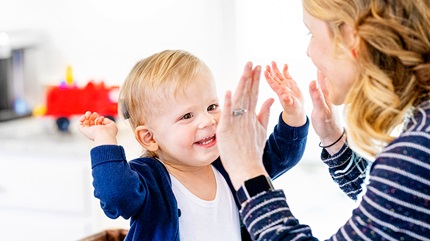 Mar 3, 2023
"From being born essentially deaf, to now singing lullabies. It blows my mind. Corbin is not just meeting developmental milestones, he's surpassing them."