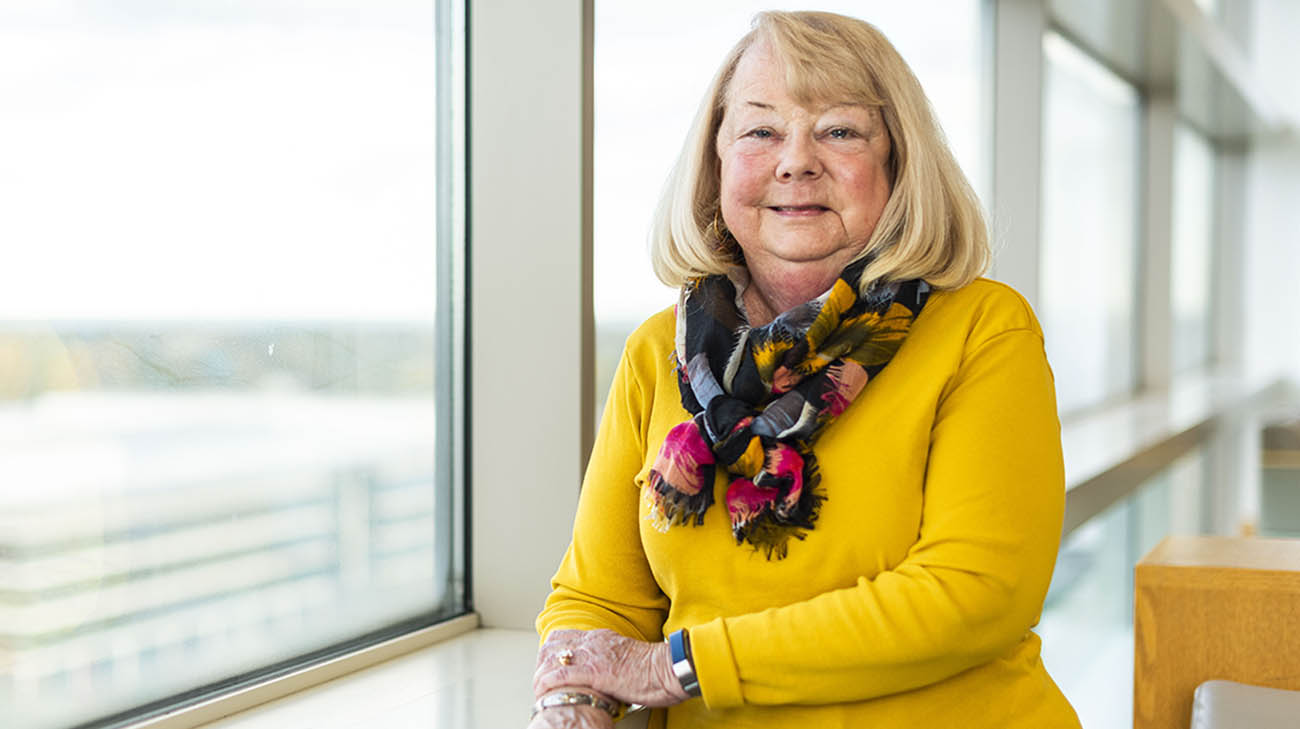 Fight for your life and the people who love you. That's the message Linda Uehlein wants to give others grappling with a challenging medical diagnosis. For Linda, it was in 2018 when a nagging cough turned into a health journey she never expected.
"I went to see the doctor because I thought I had developed asthma, but I walked out that day learning it was something different. It was idiopathic pulmonary fibrosis. I never smoked or anything. I was shocked," says Linda.
As a retired Cleveland Clinic caregiver, the 69 year old immediately recognized the severity of the lung disease. Pulmonary fibrosis scars and thickens lung tissue, making it harder to breathe. There is no cure for the disease, and the lung damage gradually worsens over time. Idiopathic means it's unclear what caused the onset of the illness.
"They call it the unfair disease because you haven't done anything to bring it on. It just happens, and I don't have any family history of pulmonary fibrosis that I know of," says Linda.
Prior to undergoing a double-lung transplant, Linda needed oxygen support to help her breathe. (Courtesy: Linda Uehlein)
Over the course of two years, Linda went from being able to walk eight miles at Disney for her granddaughter's birthday to barely being able to walk 20 feet without struggling to breathe.
"I didn't have a lot of symptoms after being diagnosed until I got pneumonia and had to be hospitalized. I came home from the hospital with oxygen and never recovered. It was downhill from that point," says Linda.
Along with oxygen, a lung transplant is an option to treat pulmonary fibrosis. Linda says she would not be here today without her double-lung transplant overseen by Marie Budev, DO, a pulmonologist and the medical director of Cleveland Clinic's lung transplant and heart-lung transplant programs.
Dr. Budev explains patients with pulmonary fibrosis usually experience cough and shortness of breath as their initial symptoms. From there, the disease's rate of progression varies from patient to patient. When Dr. Budev met Linda, it was clear her disease had been on track to progress quickly.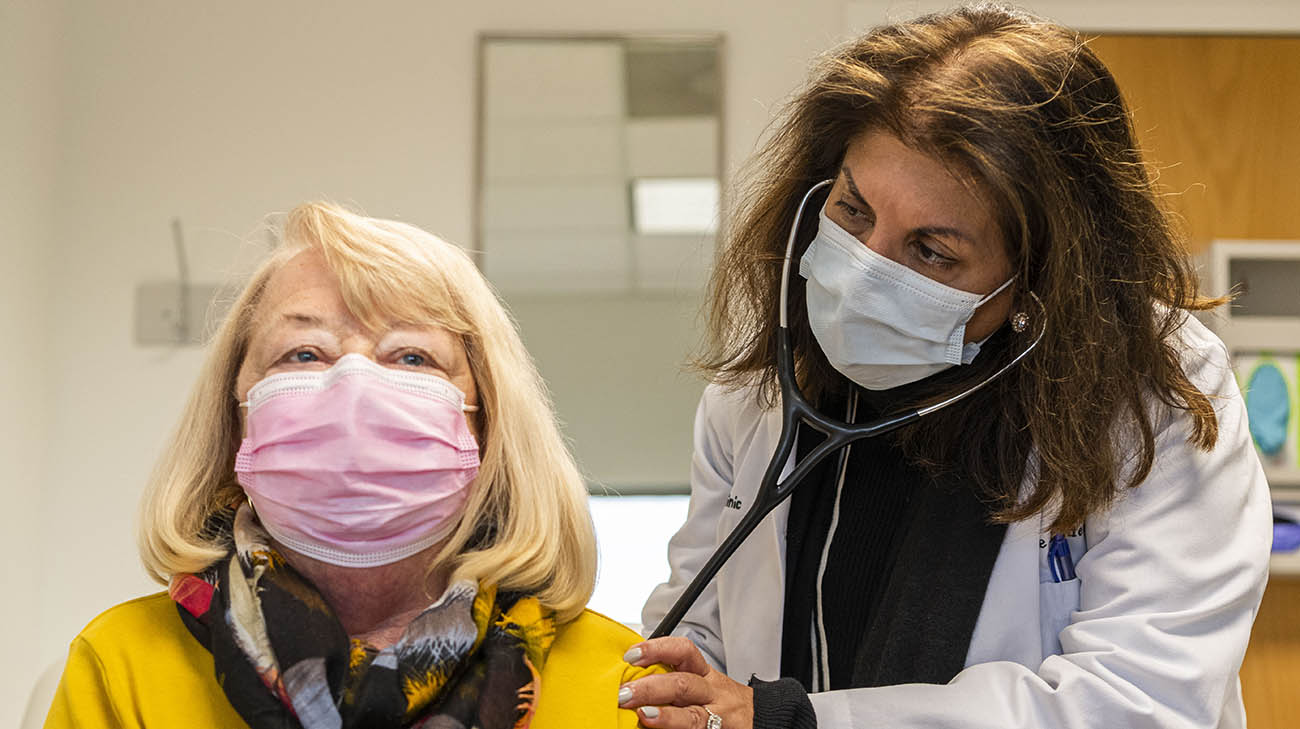 Linda during an appointment at Cleveland Clinic with Dr. Budev. (Courtesy: Cleveland Clinic)
"I was fortunate to meet Linda, period. But in her life, in her journey, I met her at a time when she was very ill. She was dropping lung function every couple of weeks, and she was getting more and more short of breath," says Dr. Budev.
Before the double-lung transplant, Linda had to build up her strength to walk 650 feet in six minutes. The walking test was a requirement to get on the transplant waiting list. Linda said it was a massive undertaking as she struggled to complete everyday tasks at that point.
"I couldn't function around the kitchen and showering was just horrendous. Everything became a challenge for me. I couldn't do anything normal," says Linda.
Linda prepared for the test with the help of her husband of 49 years, Ron, who built a walking track in their basement. Every day, Linda's friend would come over to keep time as Linda made her way around the track with a walker and oxygen tank. She said the process was grueling, but all the hard work paid off when she passed the test.
"Dr. Budev calls me the track lady. She was so proud of me when I surpassed 650 feet and walked 750," says Linda.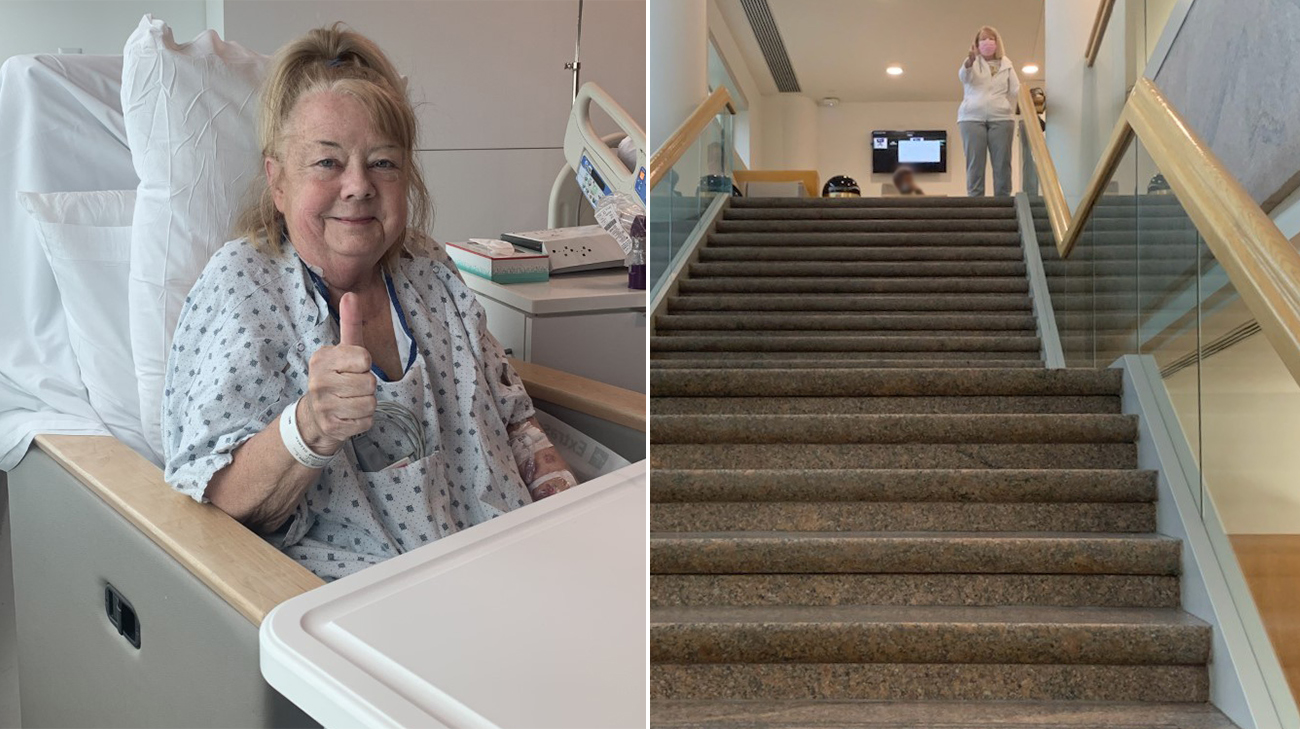 In order to pass the walking test requirement, to be put on the transplant waiting list, Linda trained on a track her husband built in their house. She not only passed the test, she surpassed the walking distance. (Courtesy: Linda Uehlein)
Dr. Budev recalls Linda was the only patient in her 20 years of practicing transplant medicine to build a walking track in her basement. She says the transplant committee was astounded when they heard about the track, and Linda made it on the transplant list. As Linda waited for a pair of lungs, her health took a turn for the worse.
"I got really bad. I had gone in for a regular visit, and Dr. Budev explained I would not leave the hospital without lungs," says Linda. "I got a room at nine o'clock at night, and this is a miracle, lungs came for me at midnight. I was only in the hospital for three hours when they arrived."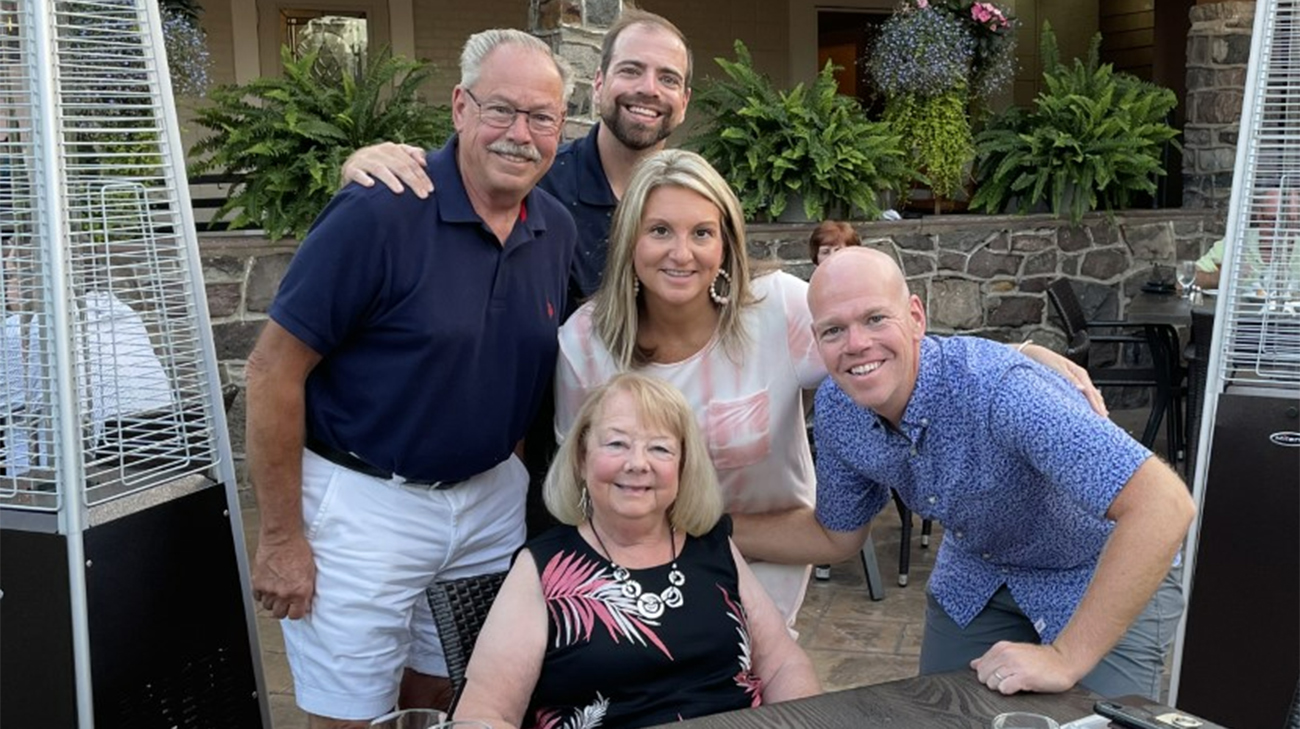 Linda with her family after she recovered from undergoing a double-lung transplant. (Courtesy: Linda Uehlein)
In May 2021, Linda underwent a successful double-lung transplant. Dr. Budev credits Linda for remaining fit and going into surgery strong. Before the transplant, Linda describes how she felt like she had fallen into a well. However, she remained positive in order to claw her way out – even when she couldn't take a few steps without oxygen.
"Before leaving the hospital, I had to do another walking test to prove I could go home without oxygen. When they told me I had passed, I felt like I had finally climbed out of that well. I cried because I was so happy," says Linda.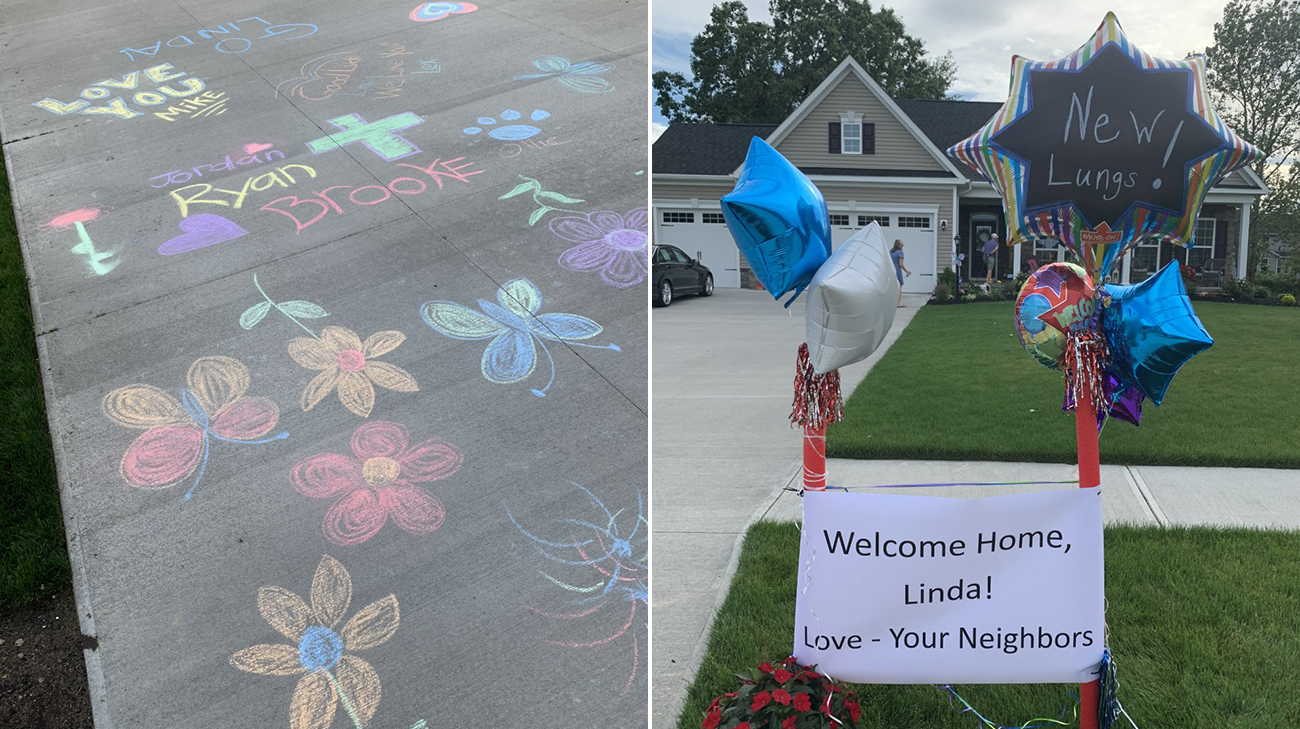 Linda's friends and family welcomed her back home by decorating her house. (Courtesy: Linda Uehlein)
Linda could finally breathe easily again after her transplant. She was able to travel without a walker and oxygen tank and do housework without getting winded. Dr. Budev also noticed a difference when Linda would go in for post transplant checkups.
"Linda used to come to appointments in a wheelchair. Now, she struts into the office in bright colors, and that's just a marker of how well she feels. Linda doesn't run out of wind when she's talking to me. She gets up from the chair, goes to the exam table and then we can hug each other goodbye. Linda is enjoying life," says Dr. Budev.
After fully recovering, Linda was able to see her son Michael run in the Cleveland Marathon in May 2022. The marathon happened to mark the one-year anniversary of her double-lung transplant. Linda says Michael started running to relieve stress after he found out she had pulmonary fibrosis.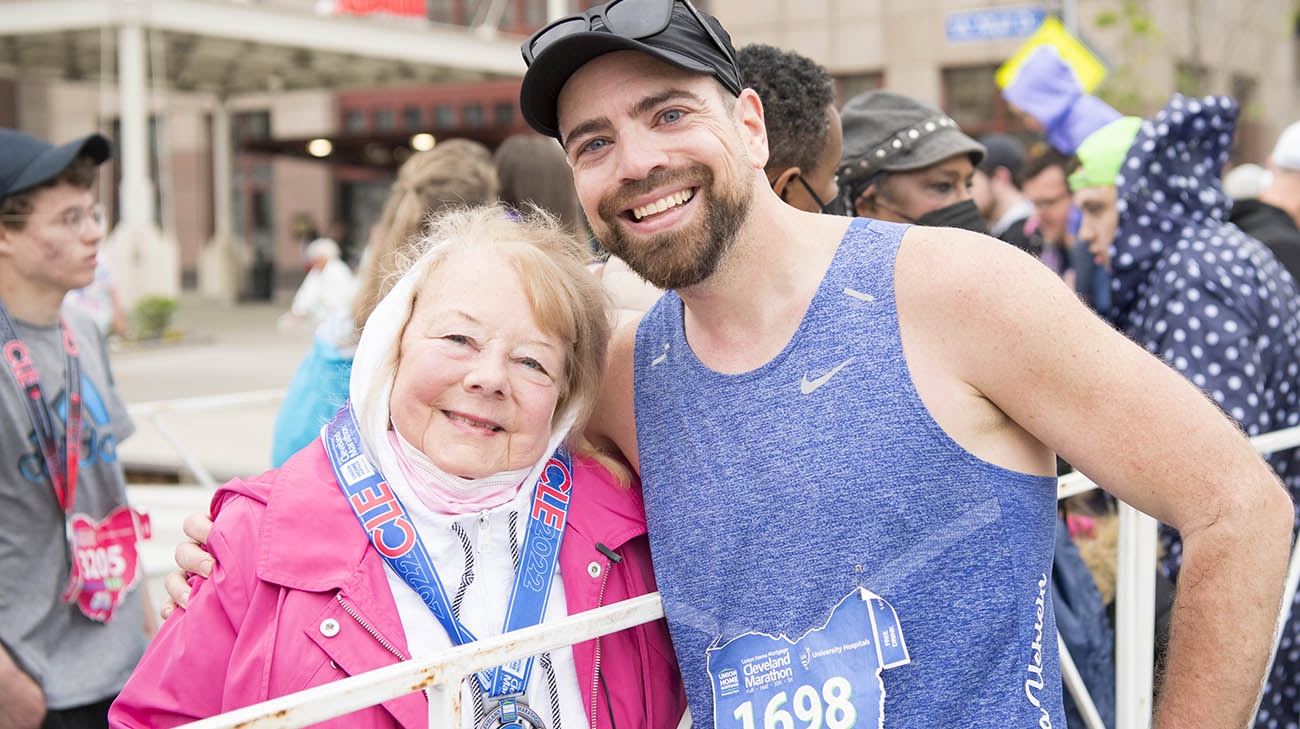 Linda's son, Michael, ran the Cleveland Marathon in honor of Linda's one-year transplant anniversary. (Courtesy: Cleveland Clinic)
"I was so proud of him because he was never a runner until my diagnosis. I was lucky I had so much support. Not everybody has that," says Linda.
Cleveland Clinic surgeons have performed more than 2,200 lung transplants, making it the largest nationwide in cumulative volume. Dr. Budev emphasizes Linda's story would not have been possible without a donor and encourages more people to consider becoming one.
"Organ donation in the United States is probably one of the most important topics to keep talking about because, right now, people are dying waiting for organs. If you have a moment, think about becoming a donor, sign up, change your license, talk to your family," says Dr. Budev.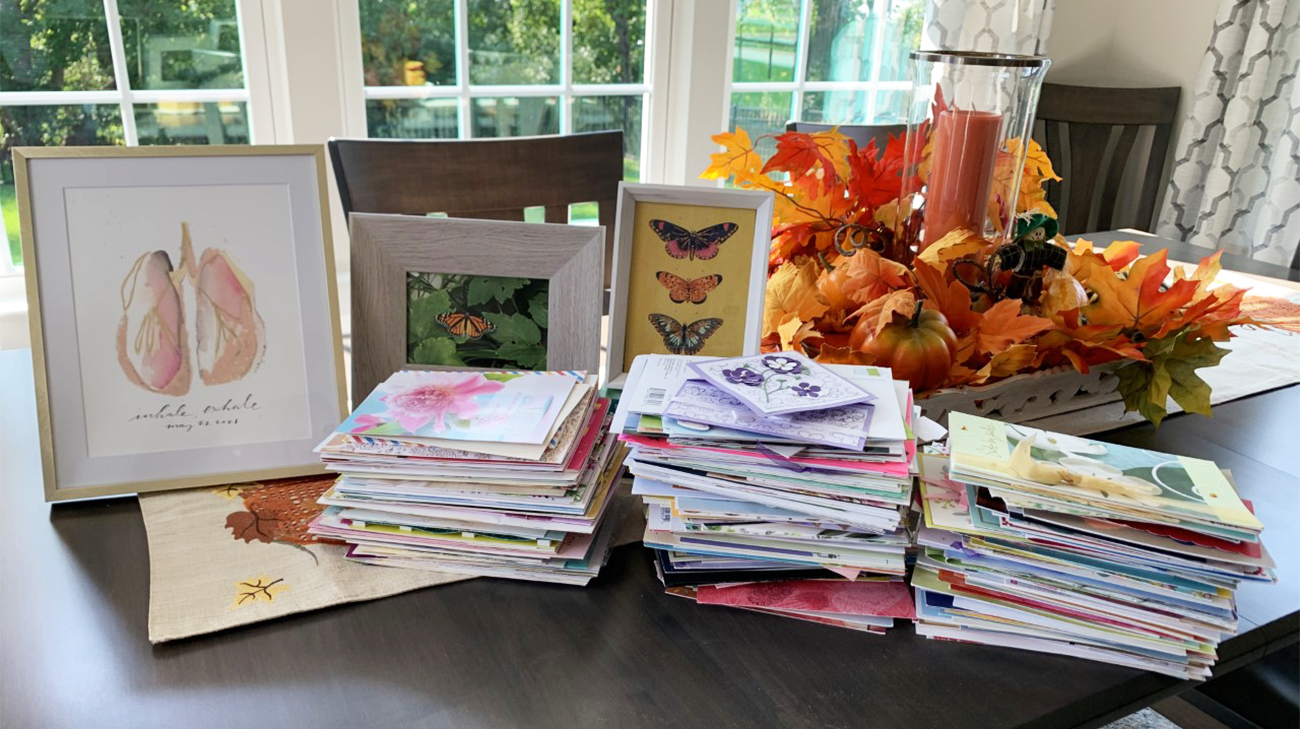 Friends, family and even strangers sent supportive cards to Linda throughout her health journey. (Courtesy: Linda Uehlein)
After friends heard about Linda's health journey, she says many of them have become organ donors. In addition to her donor, Linda attributes getting her lungs to all the people who prayed for her – even strangers who sent her enough cards to fill an entire shopping bag.
Linda says, "It's a choice. You could sit down, cry and feel sorry for yourself, or you can move forward and fight. It was hard to do that, but that's the message I want to give to other people."
Related Institutes: Respiratory Institute
Patient Stories
Patient Stories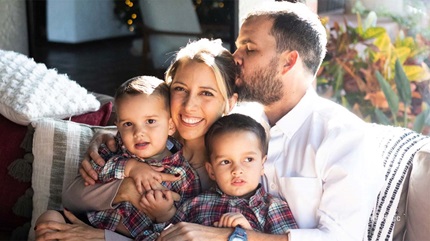 Mar 16, 2023
"Dr. Pieretti took the time to explain how the robotic surgery would work and how quick my recovery would be with this technology. That made me happy because I wanted to get back to my regular life fast."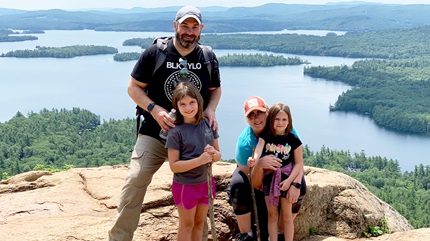 Mar 14, 2023
"If you notice any change with your body, get it checked out regardless of how insignificant you think it might be. If something hadn't made me go to a doctor, I might not be here today."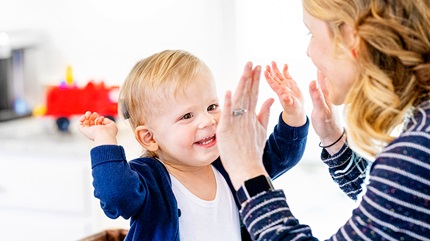 Mar 3, 2023
"From being born essentially deaf, to now singing lullabies. It blows my mind. Corbin is not just meeting developmental milestones, he's surpassing them."