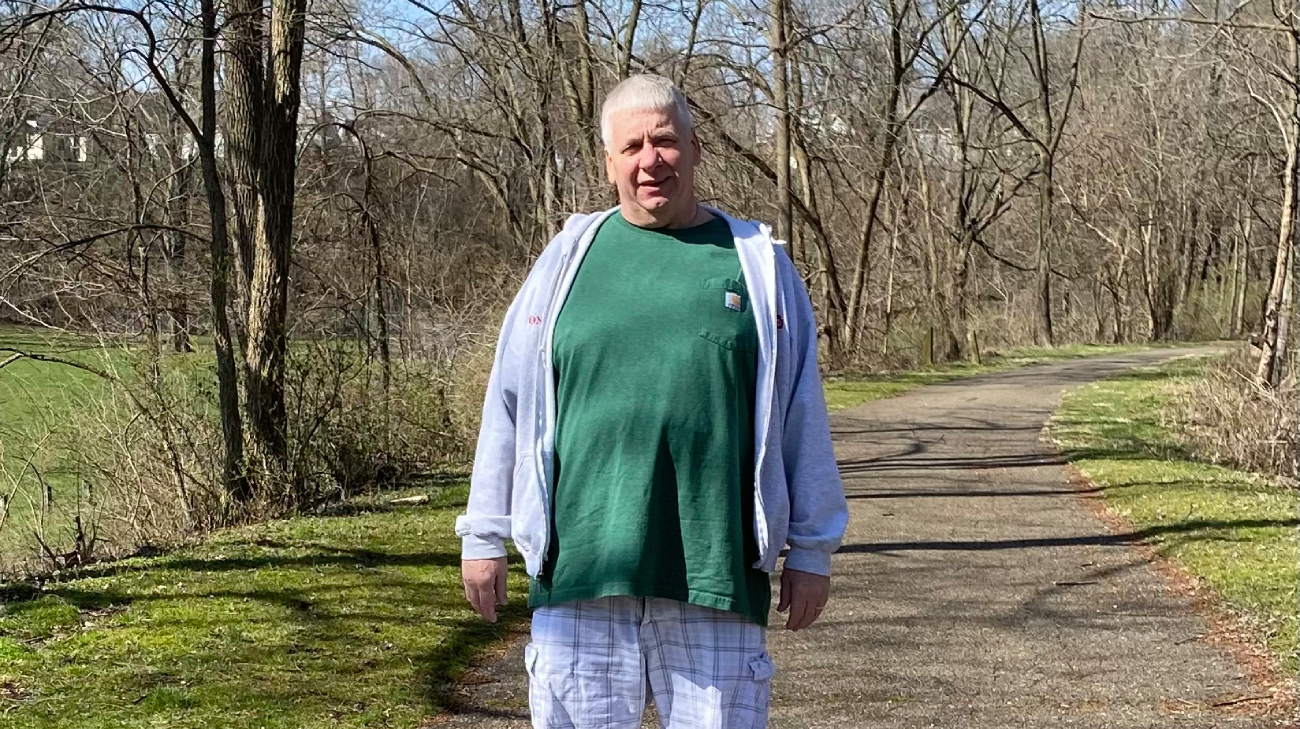 Eating and enjoying a meal are things many people take for granted, but not Tony Huwig. Until very recently, he was being fed by a tube in his intestine.
In July 2021, Tony, 62, was having trouble swallowing and was referred to a gastroenterologist. "The doctor did a scope of my throat and found cancer at the end of my esophagus," says Tony.
A resident of Massillon, Tony began a five-week course of chemotherapy and radiation at a nearby cancer center. The plan was to shrink the tumor so he could be considered for surgery.
"I received radiation five times a week and low-dose chemo one day a week," he says.
In November, after he finished his treatments, Tony met with Terence Jackson, MD, at Cleveland Clinic Akron General to see if he was a candidate for surgery.
"When I first saw Tony, his tumor had shrunk, and his symptoms were better, but he still had an area of abnormality," says Dr. Jackson.
Dr. Jackson's first order of business was determining whether Tony's cancer had spread to other parts of his body. "After tests revealed that his disease had not spread, I had to assess whether he was fit to undergo a challenging operation," he says.
A fellowship trained hepatobiliary, pancreatic and foregut surgeon, Dr. Jackson is one of a small number of surgeons nationwide who offers robotic esophagectomy.
"The benefit of robotic surgery is better visualization and dexterity for the surgeon, and smaller incisions, reduced pain and bleeding, and a faster recovery time for the patient," says Dr. Jackson. "But it's still a major surgery that can take between five to eight hours." Dr. Jackson had to ensure that Tony's heart and lungs were fit enough to undergo general anesthesia for that long during the operation.
"He went into detail about the surgery, and it was intimidating. He didn't sugarcoat it," says Tony. "It wasn't going to be like getting my tonsils out."
On January 6, 2022, Tony underwent the robotic esophagectomy. Dr. Jackson made five small incisions in Tony's abdomen and one in his neck. The esophagus is very tightly located in the chest cavity between the two lungs, with the trachea and the heart in front, and the spine and aorta located behind it.
"An injury to any of those organs can be life-threatening," says Dr. Jackson. "I had to separate the esophagus from those structures before I could cut it at the neck, get the tumor out and reconnect it."
Dr. Jackson removed Tony's tumor as well as 25 lymph nodes to make sure there were no signs of cancer in his lymph system. "His lymph nodes had no cancer in them, and Tony is now cancer-free," says Dr. Jackson.
Post-surgery, Tony was able to swallow solid foods by day seven and was discharged on day eight.
"Unfortunately, I got fluid on my lungs which landed me back in the hospital temporarily," says Tony. "Dr. Jackson warned me that was one of the possible complications, and I was one of the unlucky ones it happened to."
Tony is back to doing the things he enjoys. He can eat just about anything, although in smaller portions. "I have my life back," he says. "I can't say enough good things about Dr. Jackson," he added. "There is something about him that made me feel safe. I felt like I was going to be OK."
Tony will continue to have regular scans and checkups with Dr. Jackson to watch for recurrence.
"Tony's prognosis is good," says Dr. Jackson. "My goal is to ensure he has the best quality of life possible for as long as possible."
Related Institutes: Cleveland Clinic Cancer Center
Patient Stories
Patient Stories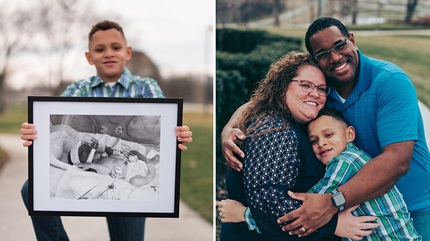 May 21, 2022
"We had the most amazing care --Quentin and us. They made sure we were in the know the entire time."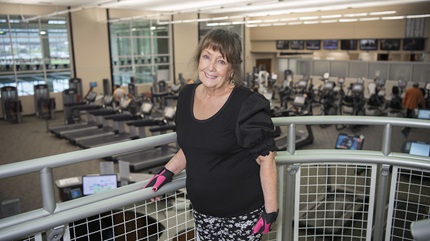 May 18, 2022
"I'm forever grateful for all the support I've received. It has truly made a difference in my life," she says. "My time spent at LifeStyles has been therapeutic and healing."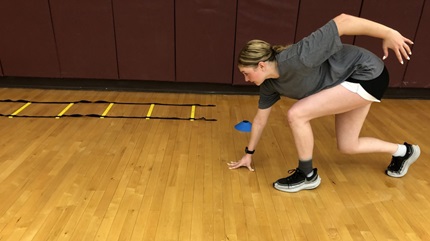 May 10, 2022
"I want to pursue athletic or personal training as a career... the program has benefitted me and it's inspired me to want to help others."