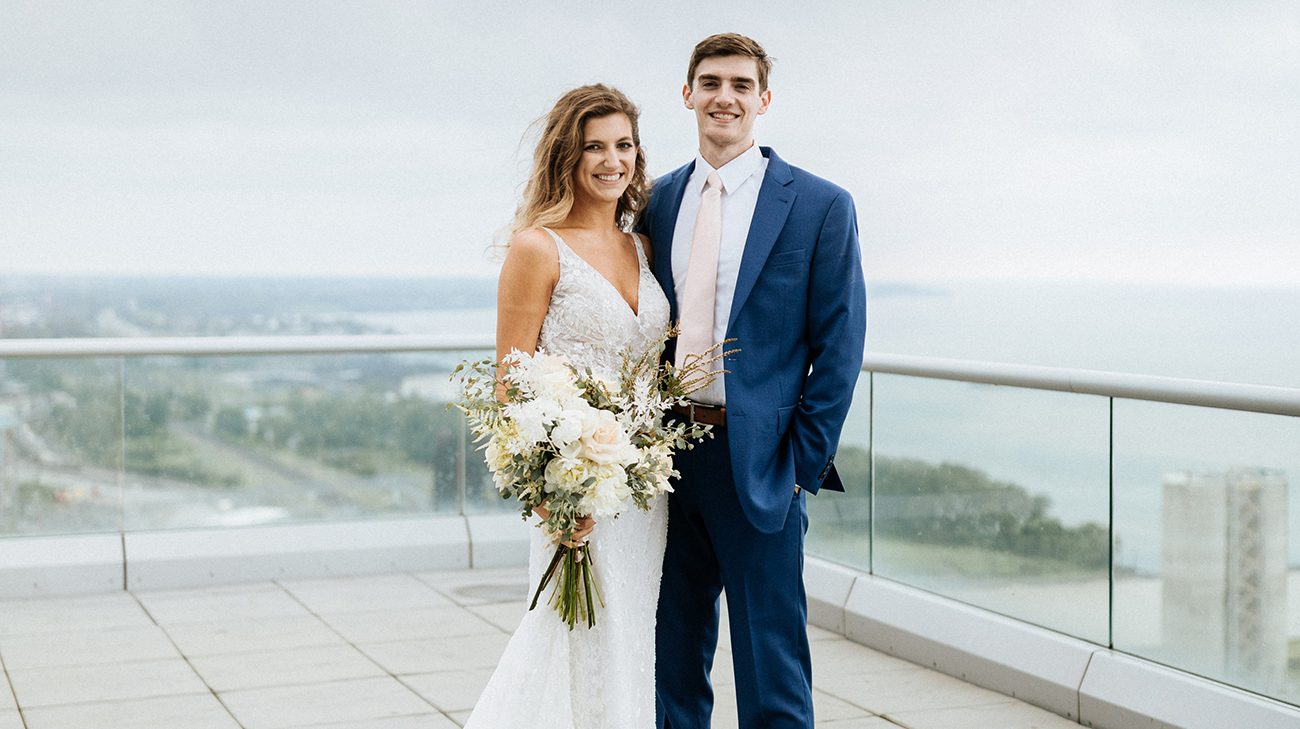 Looking back on the events of late July 2021, Nate and Alayna Basile can now joke they spent their honeymoon at Cleveland Clinic.
However, at the time, there was nothing funny about it. Nate, a 26-year-old doctoral student in psychology at Oklahoma State University, suffered a severe thromboembolic stroke during his and Alayna's wedding reception in downtown Cleveland, Ohio, on Saturday, July 17.
The couple, who met in high school, were finally getting a moment to relax, after enjoying first dances and cutting their wedding cake. About halfway through the festive reception, that had drawn 200 of their friends and family members, the DJ began playing the evening's first slow dance.
As couples gathered on the dance floor, Nate had another idea. He suggested to Alayna they visit the event's popular photo booth. Alayna was shocked but not by the request.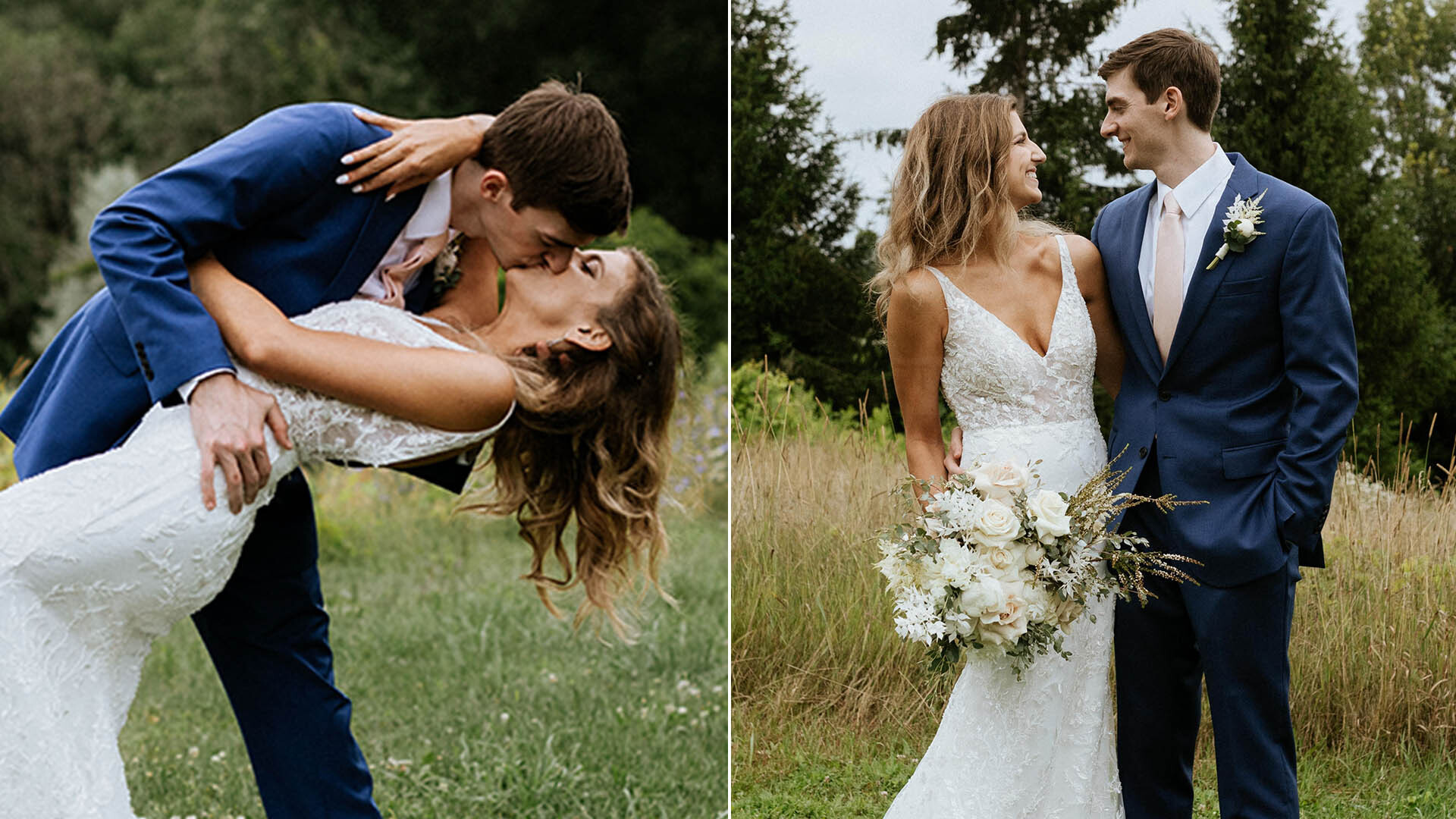 Moments after Nate was walking to the photo booth with his wife, Alayna, he was stooped in a chair unable to speak, suffering from a stroke. (Courtesy: Mallory + Justin | The Heartlanders Co.)
"When I turned to look at Nate, his eyes were darting sideways, and you couldn't understand his words, they were just gibberish," recalls Alayna, during an interview with the couple from their home near Oklahoma City. "It was like his tongue and some of his face had gone numb. Immediately, I knew something was wrong."
As she steered him back to their table, locking eyes with her mom who rushed to their side, Nate was confused: "I just didn't understand why we weren't going to the photo booth. I had no idea what was happening."
Within moments, friends in attendance who are medical professionals were able to ascertain that Nate – now sweating profusely and slumped in a chair -- was likely suffering a stroke. As Alayna yelled for someone to call 911, Nate's father and others carried him across the no longer lively dance floor and laid him in a hallway outside.
At about 9:55 p.m., emergency medical technicians (EMTs) arrived, ready to transport Nate by ambulance to the closest hospital. However, Alayna and Nate's mom had other ideas. They insisted Nate be taken to a slightly further location, five-miles away to Cleveland Clinic.
"His mom and I said to please take him to Cleveland Clinic. That's where he had his heart surgery (an aortic valve replacement, in 2015) and where they have all his records," says. Alayna. "We would rather drive the extra minute or two to get him there."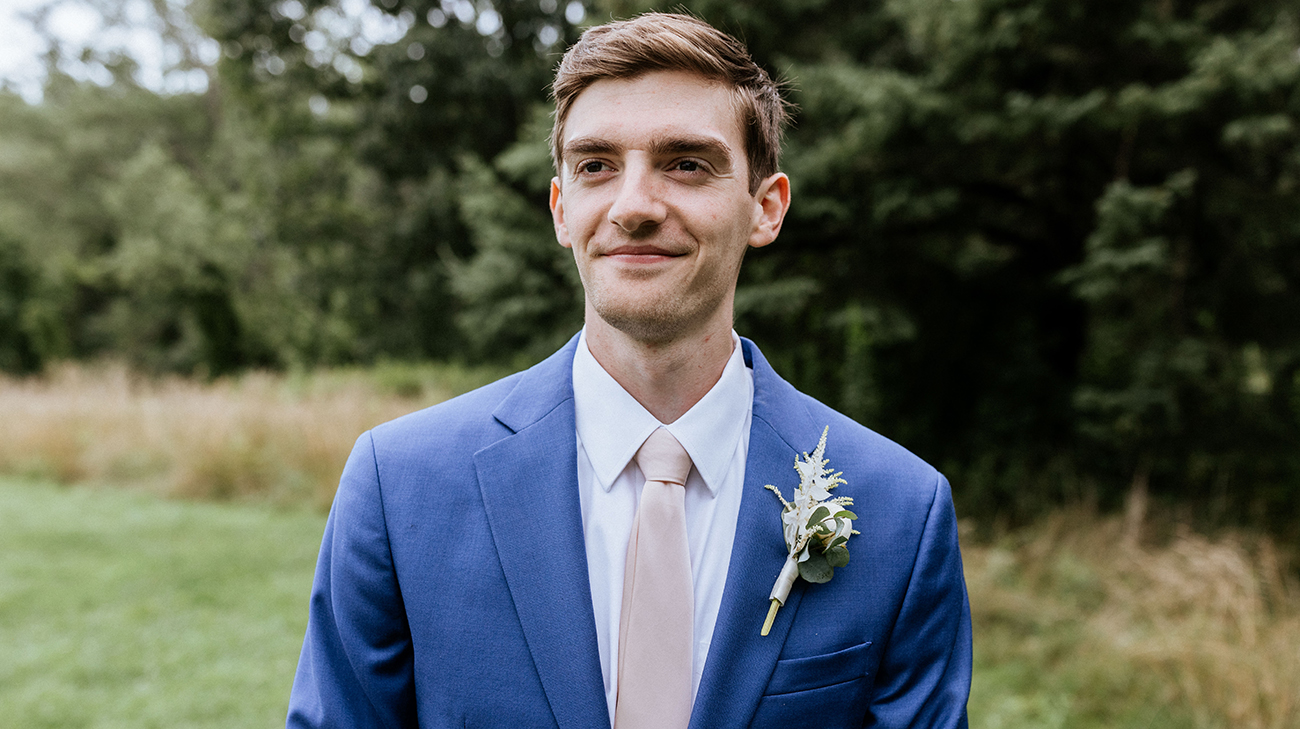 Nate underwent an innovative surgical procedure to remove blood clots from his arteries and veins. (Courtesy: Mallory + Justin | The Heartlanders Co.)
Just after 10 p.m., Nate was rushed into the emergency department, while Alayna was ushered into a small waiting room. She wouldn't see him again for a few hours. Doctors administered a systematic stroke assessment tool. Nate's score of 24 confirmed his stroke as severe.
Alayna sat in the hospital, in her wedding dress, waiting for other family members to arrive and wondering what would become of her new husband.
"We'd been thinking about this special day for such a long time," says Alayna. "But once they said 'stroke,' I didn't care about the wedding anymore. The only thing to focus on was Nate."
Within minutes, physicians quickly ran the tests required to ensure Nate could be administered a thrombolytic agent (tPA). This "clot buster" medication can be effective in reducing the size of a clot, but must be given within the first 4½ hours of the onset of stroke symptoms. Within minutes his care team administered the tPA.
Also, Nate underwent a CT angiogram to determine the size and exact location of the blood clot, which was found to be in his right middle cerebral artery. It likely formed days or weeks earlier and eventually traveled to his brain. Its formation may have been related to his heart condition.
Nate's parents gave their approval for Nate to undergo an emergency surgical procedure, a mechanical thrombectomy. Very likely, given the severity of his stroke, the innovative surgical procedure to remove blood clots from arteries and veins would be his only chance at survival. His cerebrovascular neurosurgeon, Peter Rasmussen, MD, knew he would have to work fast.
"With every minute that goes by, we are less and less likely to get the vessel opened in time to decrease the chance of permanent brain injury," says Dr. Rasmussen. "Time is of the essence. We have to get the blood vessel open before the brain irreversibly dies."
Just after 11 p.m., Nate was wheeled into surgery and Dr. Rasmussen got to work. He is one of five surgeons at Cleveland Clinic who are adept at performing thrombectomies. Depending on the location of the clot, and the anatomy of the patient, the procedure can be completed in as few as 15 minutes or as long as three hours.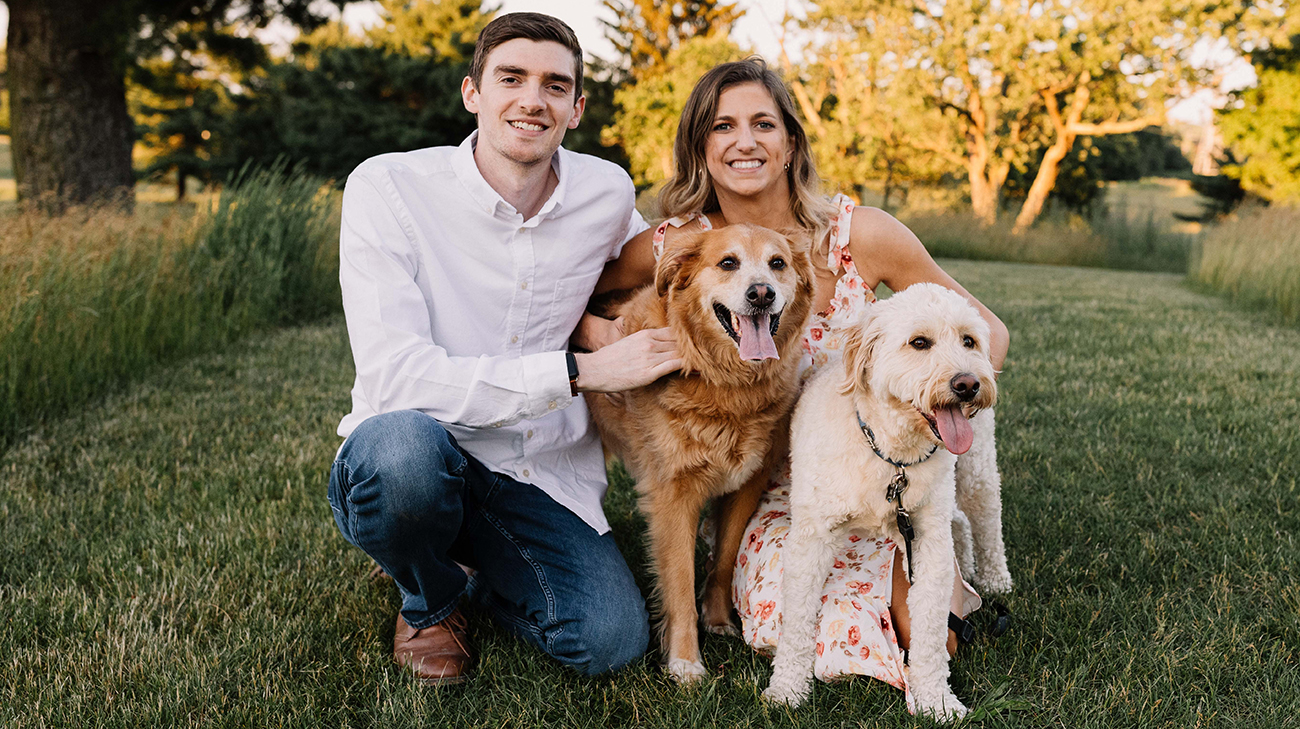 When Nate awoke from his surgery, he motioned to the nurse for something to write on. The first thing he wrote was his wife's name, "Alayna." (Courtesy: Mallory + Justin | The Heartlanders Co.)
As Dr. Rasmussen explains, an artery with a blood clot is akin to "a clog in a sink drain. You pour in some a clog remover and hope it dissolves the grease and hair. The tPA performs the same function."
"But with a large vessel occlusion like this one, the clot is so big the tPA can't dissolve it all. Just like using a plumber's snake to clean out the drain, the mechanical thrombectomy is how we pull the offending plug out of the artery."
Fortunately, for Nate, his clog was easily removed with the combination of a vacuum-like device to pull on the clot, and a stent retriever to finally dislodge it. As Dr. Rasmussen recalls, they completed the procedure in about 20 minutes Blood flow was restored immediately.
At roughly midnight, less than three hours after the onset of the stroke, Alayna was informed the operation was a success. Shortly thereafter, Nate – groggy from the stroke and anesthesia and intubated with a breathing tube – awakened in recovery, unsure of where he was.
He motioned to a nurse for something to write on and wrote the word "Alayna" using his left hand – the first sign he was well on the road to recovery.
For the next week, Nate remained in the hospital for observation. He took it easy for the next few weeks, and began attending classes when they resumed in August. By October, the only lingering effect of the stroke, which was fatigue by most afternoons, had also abated. Nate also didn't require physical therapy.
"Nothing stands out to me as being a challenge anymore. Physically I don't have any mobility issues or gait concerns," he notes. "You would never know I had a stroke."
Related Institutes: Neurological Institute
Patient Stories
Patient Stories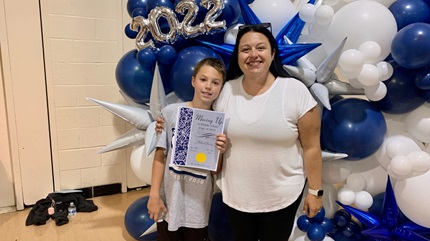 Aug 1, 2022
"When and what you eat, and when and how you exercise matters."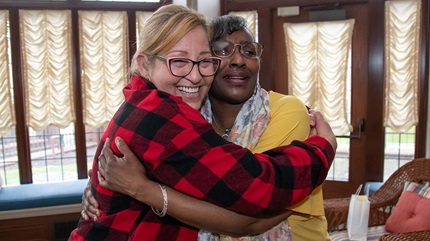 Jul 28, 2022
"I was surprised we would both have an opportunity for a new life. I am so grateful for that."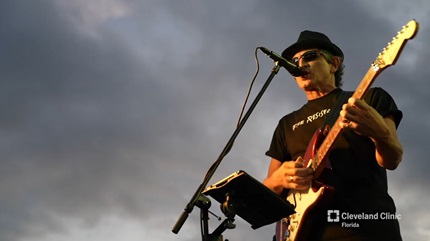 Jul 19, 2022
After seeing Dr. Navia, I knew there were more options