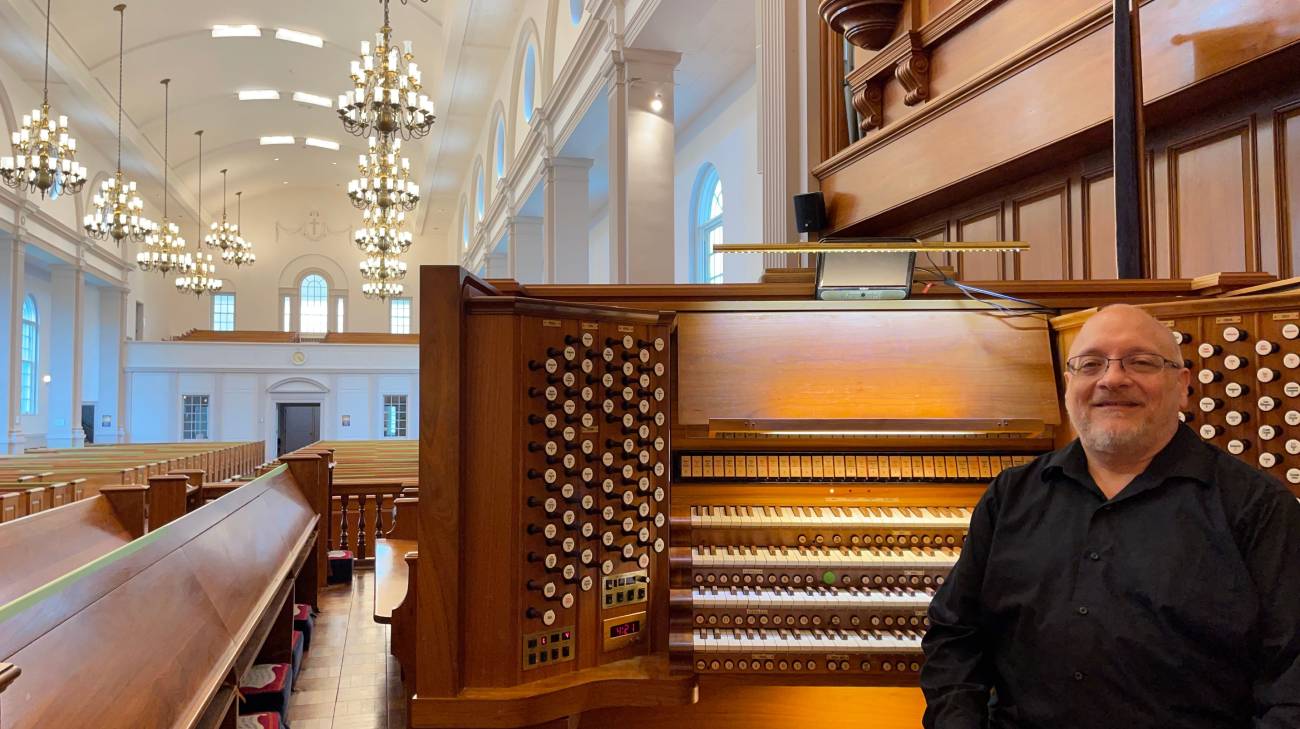 When Dan Fortune suffered a heart attack on New Year's Eve 2016, he knew he had to make some lifestyle changes.
"I started using an app on my phone to keep track of what I ate, and I successfully lost 60 pounds," he says.
Fast-forward four years, Dan had not only managed to gain back all the weight he had lost, he also gained some extra weight due to the stress and uncertainty brought on by the COVID-19 pandemic. A visit with his cardiologist in summer 2020 led to a referral to Shweta Diwakar, MD, a medical weight loss physician at Cleveland Clinic Akron General.
"I didn't know what to expect when I first met with Dr. Diwakar," says Dan. "After she completed a thorough medical history and evaluation, I was very pleased with the plan she laid out. It was straightforward and seemed very doable."
Dr. Diwakar's ground rules included: waiting to eat breakfast 12 hours after dinner, waiting at least 3 hours between eating, limiting sugars and carbs, and adding walking to his routine.
Dan, who works as the organist and choir master at St. Paul's Episcopal Church in Akron, has lost 75 pounds in the 11 months since his initial meeting with Dr. Diwakar in October 2020.
"I recently completed my 236th consecutive day of walking," he says. "I haven't missed a day since January 6."
Dan says he walks about 30 minutes a day and gets out in all weather conditions. He credits his daily walks for the muscle tone he has built up in his legs, his clothes fitting better and his increased energy and stamina.
"Oftentimes, I am on my feet conducting for hours. That used to leave me so tired," he says. "Also, my knees used to ache. Since losing weight, I don't have either of those problems anymore."
Another positive side effect is that Dan is no longer pre-diabetic.
"Eliminating sugar from my diet has probably had the most profound effect on my health," says Dan. "And surprisingly, it wasn't as hard as I expected it would be." The only sweetener Dan uses these days is Stevia, and he uses it in moderation.
"Last Thanksgiving, I made an apple pie with no added sugar," he says. "It was a treat, and I controlled my portions and only made one pie. I haven't made one since."
The skin tags and mouth sores he used to experience (that he now knows were likely caused by insulin resistance) have cleared up since he eliminated sugar. "I'm really grateful to know sugar deprivation caused them to go away," he adds.
Dan has accepted that this is a lifestyle change and not a diet. Because of that mindset, he doesn't really have days where he "falls off the wagon."
"Planning ahead is the key to success. I enjoy salads with different proteins and lots of fresh veggies," he says. "Early on, Dr. Diwakar advised me that eating treats couldn't be a daily event. That really colored my thinking and helped me structure how I plan what I eat."
For the first time ever, Dan returned from vacation and discovered he had lost weight instead of gained.
"I was on vacation for three weeks and had lost 2 pounds," he says. "That's the reverse of what usually happens on vacations."
For Dan, the hardest part of the journey was getting started with his new exercise habit. He recalls an appointment around Thanksgiving where Dr. Diwakar had tasked him with starting a walking routine.
"I just couldn't muster the motivation but when my next appointment was rapidly approaching, I knew I couldn't walk into her office and say I hadn't started," he says. "I decided to begin with just 10 minutes a day and eventually worked my way up to where I am now."
Now, in September 2021, Dan is 15 pounds from his goal weight of 200 pounds and says it would be nice if he could lose even more.
"It'd be fun to see if I can weigh what I did when I was a senior in high school (170 pounds)," he says. "We'll just have to wait and see what my body will allow."
For more information on the Bariatric Medical Weight Loss Program, or to schedule an appointment with Dr. Diwakar, visit AkronGeneral.org/BariatricCenter.
Related Institutes: Digestive Disease & Surgery Institute
Patient Stories
Patient Stories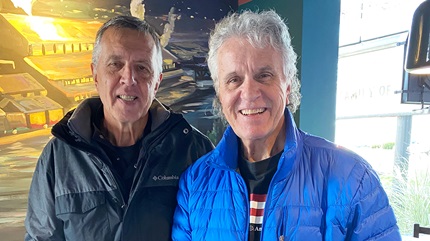 Nov 23, 2022
"Pay attention to your body. If you feel like there's something not right, there's probably something not right."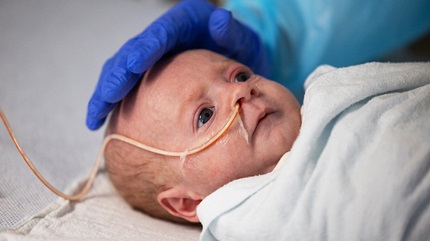 Nov 22, 2022
"I'm so glad we got Max examined right away."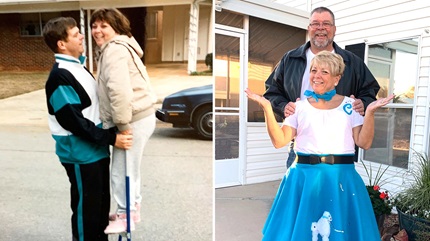 Nov 21, 2022
"My advice to caregivers is to remember to look after yourself. If you don't, you're not helping yourself or the loved one you're caring for."