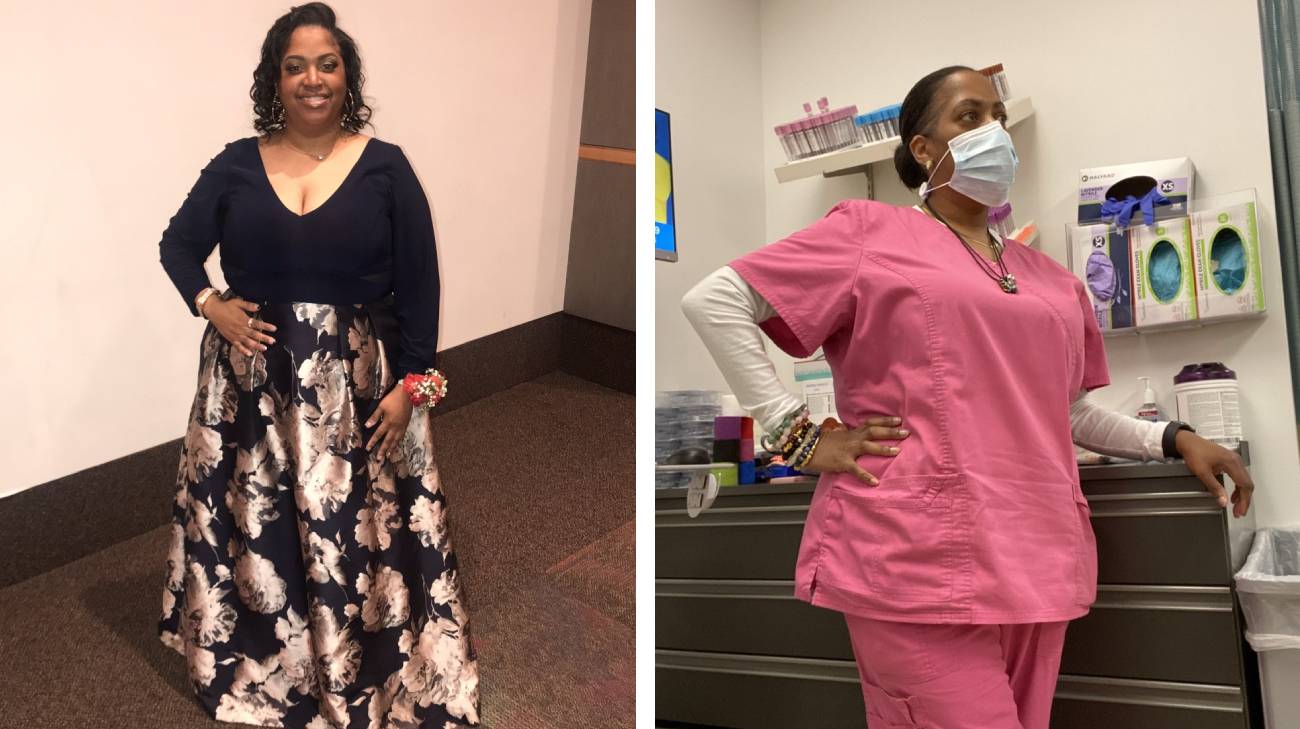 At 44 years old, Chanona Williams is feeling better than she has in a long time. After years of struggle with her weight, Chanona, a medical assistant and phlebotomist in Cleveland Clinic Akron General's outpatient lab, sought the help of medical weight loss physician Dr. Shweta Diwakar.
"Many of my patients have tried different diets or nutrition and exercise programs for weight loss before coming to see me," said Dr. Diwakar. "What they get from me is evidence-based medical advice and counseling. My strategy is built on the four pillars of clinical obesity treatment which are nutrition, physical activity, behavior and medications."
Chanona says seeing herself hit 240 pounds on the scale is what finally pushed her to seek help.
"That was the size I was when I was pregnant with my kids 20 years ago," she said. "But I'm not pregnant, so there was no good reason for me to be this size."
Chanona knew the extra weight was also having a negative impact on her health. She relied on a CPAP machine to treat sleep apnea and was on two different types of insulin medications for Type 2 diabetes. After being referred by her endocrinologist, she met with Dr. Diwakar who counseled her on what to eat, when to eat (and when not to) and how to incorporate physical activity into her life. She also prescribed appetite suppressants as part of her treatment plan.
"Obesity is a chronic disease that causes other diseases (such as diabetes, sleep apnea, high blood pressure and heart disease)," said Dr. Diwakar. "By dealing with the obesity, we hope to be able to put some of the other diseases in remission."
Dr. Diwakar tries to meet her patients where they are — meaning not changing everything in their life at once.
"If they are drinking a lot of soda our goal may be to cut that consumption down before eliminating it all together," she said. "If they aren't doing any type of exercise or movement, I may suggest they work toward adding 1500 steps to their routine."
Some of the other facets of Dr. Diwakar's program include only drinking plain water between meals, no eating after 7 p.m. and a three-hour rule.
"My three-hour rule is based on time restricted eating," she said. "I encourage patients to wait three hours after eating before they eat or drink again."
Chanona says some of the lifestyle habits she has changed include cutting out late night snacking and fast food. She also walks two miles around a track, three to four times a week. Since beginning her weight loss journey in 2019, she is down 62 pounds as of August 2021. She has achieved her original target and her goal now is to reach a weight of 160 pounds.
"Right now, I am enjoying fitting into different clothes and having more energy," she said. "It's nice to be able to wear some of my daughter's tops and jackets."
A significant measure of her success has been completely eliminating her need for a CPAP machine as well as one of her insulin medications.
"I'm getting close to being able to stop my other diabetes medication too," she said.
Chanona's journey has not been without its challenges, but she says Dr. Diwakar has been there for her every step of the way.
"She will call me and check up on me," she said. "When I slip up, she gently reminds me to get back on track. I like that she makes herself available via email or phone, even if it's just for a brief pep talk."
"I always knew I could do this, I just needed someone to counsel me and be accountable to," she said. "This can be done if a person really wants it."
She has also learned how to work through food temptations.
"I still have cravings that sneak up on me," she said. "If I want something I can have it in moderation, but I try not to keep trigger foods (like bread) in my home, so I'm not tempted to overindulge."
When Chanona hits her goal, she has plans to celebrate with a trip to Jamaica.
"I'd like to show off the new me in a two-piece bathing suit," she said.
For more information on the Bariatric Medical Weight Loss Program, or to schedule an appointment with Dr. Diwakar, visit akrongeneral.org/bariatriccenter.
Patient Stories
Patient Stories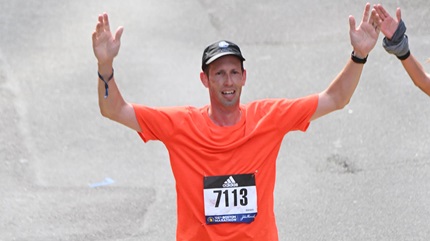 Dec 3, 2021
"I hope my story provides some inspiration to others, that you can get back to what you love even after heart surgery. It's been quite a ride."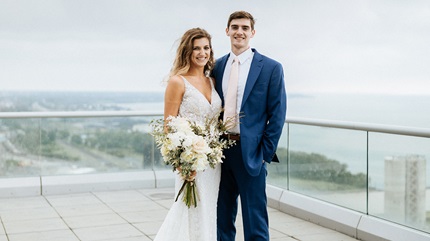 Nov 30, 2021
"Nothing stands out to me as being a challenge anymore. Physically I don't have any mobility issues or gait concerns."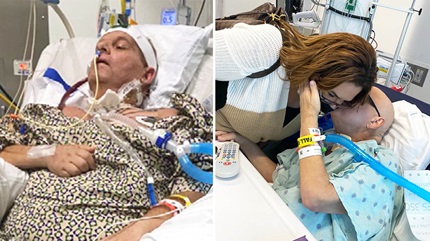 Nov 29, 2021
"If a vaccine had been available for me, maybe if I had gotten COVID I would have had milder symptoms and not ended up needing a transplant."