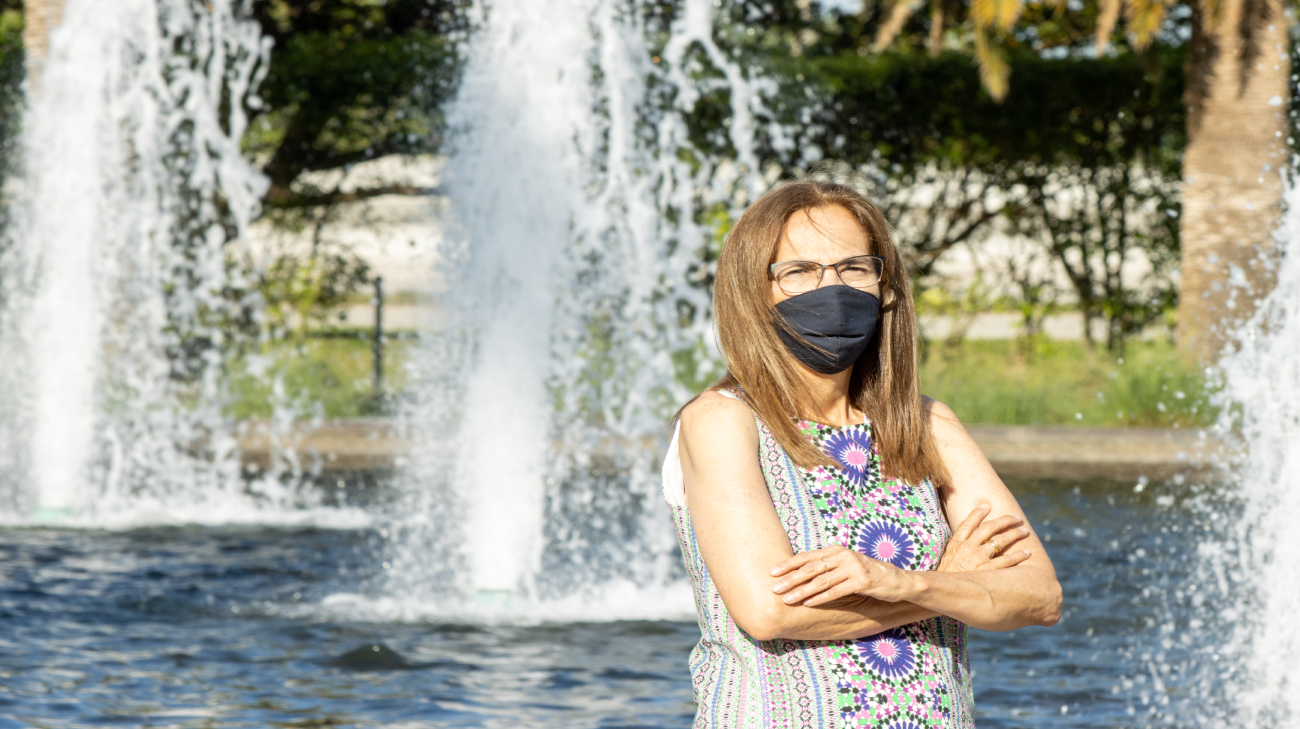 For nearly a year, Ruth Fernandez lived without her voice. "I had a really bad cold, and a lot coughing, but we thought it would get better," said Ruth, 61.
Instead, it became harder for the Weston resident to talk. Her voice got weaker, and people could not understand what she was saying. Not being able to speak with her grandchildren was very hard on her.
Ruth was diagnosed with vocal cord paralysis. Under normal circumstances, vocal cords open when you breathe and close when you speak, but a paralyzed vocal cord does not move.
After initially seeing Cleveland Clinic Weston Hospital otolaryngologist Gilberto Alemar, MD, Ruth was referred to Cleveland Clinic Florida's Voice Center and Laura Dominguez, MD. Dr. Dominguez is Head of Laryngology at Cleveland Clinic Florida and serves as director of the Voice Center, which includes experts from speech language pathology who are uniquely focused on voice.
According to Dr. Dominguez, many patients suffering from vocal cord paralysis will regain their voice.
"In the meantime, we want to do something to help their vocal quality," she said.
In Ruth's case, surgery was not an option. Dr. Dominguez was able to perform an office-based injection augmentation to help her voice improve. These types of treatments are just one of the advantages of seeing a voice specialist.
"Because we had the capability to do an office-based procedure, we were able to treat her problem," said Dr. Dominguez. "It takes about 10 to 15 minutes to do, and patients really like that because it improves their voice and they notice results immediately."
Ruth says that now she feels great. "It's important to be able to communicate with the kids, and the people that you love."
Ruth thanks Dr. Dominguez for helping regain her voice. She also thanks Dr. Alemar for leading her to the Voice Center. "I personally had a great experience."
The Voice Center -- part of the Department of Head and Neck -- works together as ear, nose and throat specialists and speech pathologists. They work in conjunction with several other medical disciplines to treat disorders of the voice box or larynx.
Related Institutes: Head & Neck Institute
Patient Stories
Patient Stories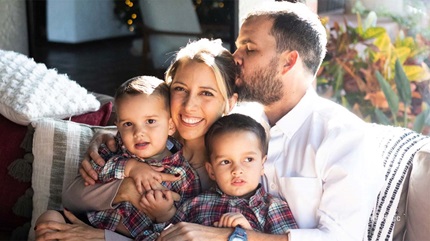 Mar 16, 2023
"Dr. Pieretti took the time to explain how the robotic surgery would work and how quick my recovery would be with this technology. That made me happy because I wanted to get back to my regular life fast."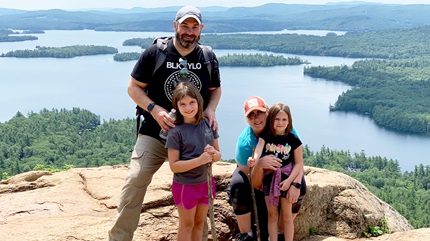 Mar 14, 2023
"If you notice any change with your body, get it checked out regardless of how insignificant you think it might be. If something hadn't made me go to a doctor, I might not be here today."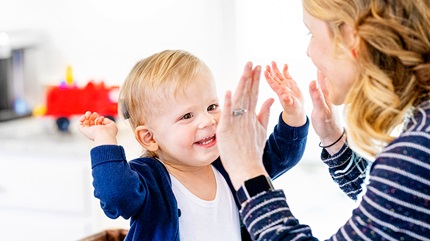 Mar 3, 2023
"From being born essentially deaf, to now singing lullabies. It blows my mind. Corbin is not just meeting developmental milestones, he's surpassing them."