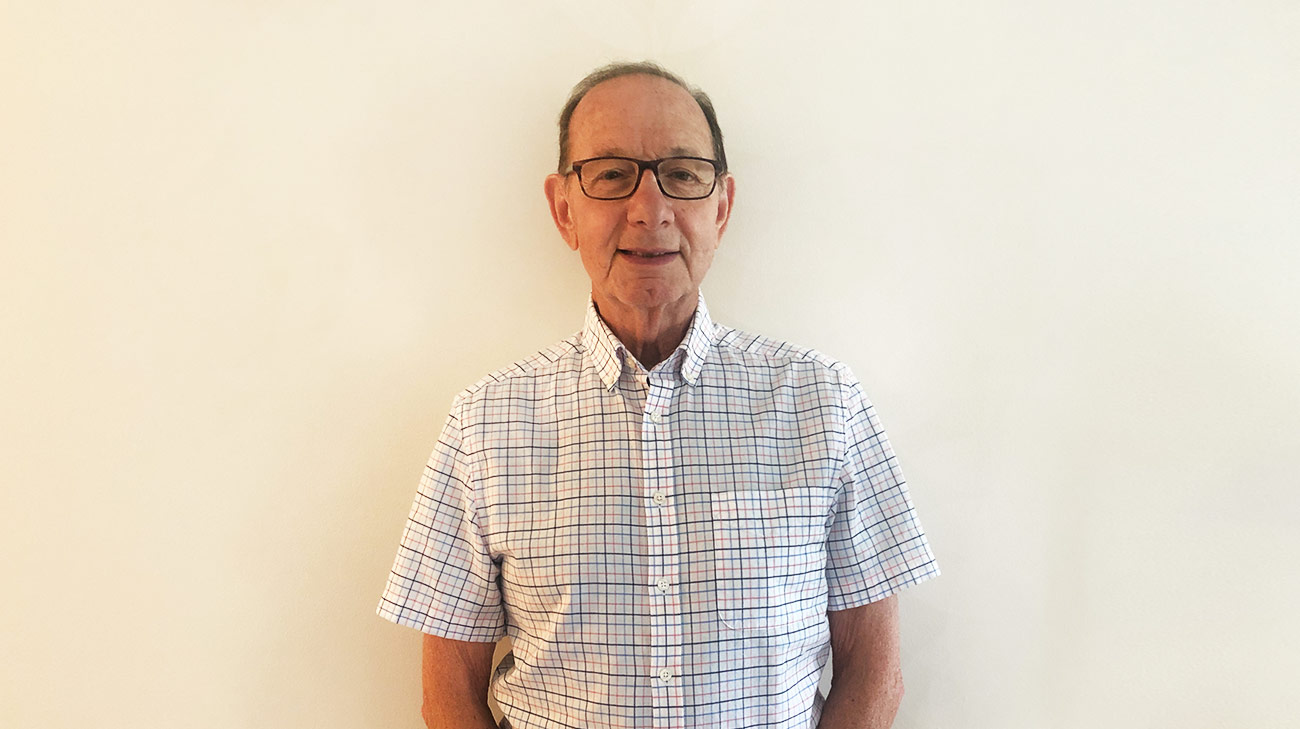 Ralph Zarlino's mom always said he was the hardest of her nine children to potty train. Now 83 years old, Ralph says he constantly struggled with bladder problems in his younger years. His bladder wouldn't empty completely. And that would lead to frequent urinary tract infections and kidney infections.
"My mom and I would take the bus from our coal-mining town in southwest Pennsylvania all over the place to see different doctors," says Ralph. "No one could help me."
Even when Ralph joined the military, serving as a schoolteacher on bases in South Korea, Germany and Japan, he couldn't find any medical provider to recommend a medication or procedure to treat his urinary retention.
"It affected every facet of my life," says Ralph. "As a teacher, I couldn't leave my classroom every time I felt the need to urinate. Whenever I went to a basketball game, I sat on the end of the bleachers so I could make a quick exit. When I went to a theater, I had to know where the bathroom was."
In 1991, at age 53, Ralph had moved to Northeast Ohio for a teaching job. Because he lived near Cleveland Clinic, he made an appointment with a general urologist there. At first it seemed like another dead end. Tests showed nothing wrong with Ralph's bladder. Maybe a psychiatrist could help him deal with the symptoms.
But then a young urology resident physician suggested he talk to a different Cleveland Clinic urology specialist who was investigating a new type of therapy. It was a medical device that could stimulate nerves controlling the bladder — sacral neuromodulation. The resident knew that the specialist was looking for people to join a clinical trial.
Ralph saw the specialist that same day and signed up for the trial. The first step was keeping a diary of his bladder symptoms for two weeks.
"I often had an aching pain in my groin," says Ralph. "It would make it hard to sleep. It affected me as a husband and father. I'd sometimes be cranky because of the pain."
The next step was having a short procedure to connect two wires to nerves in his lower back. The wires were attached to a tiny battery pack outside his body.
"When the pack was turned on, I felt instant relief," says Ralph. "I could urinate completely. I had no pain."
This test procedure confirmed that Ralph was a perfect candidate to have the pack implanted under his skin. Ralph soon received the implant. However, the device was still being tested and hadn't yet been approved by the U.S. Food and Drug Administration (FDA).
"The device worked great, but the battery died within a year because it wasn't intended for long-term use," says Ralph. "It was still experimental."
The battery was quickly replaced. Many years later, when it was time for yet another battery change, Ralph was referred to a new Cleveland Clinic neurourology specialist, Raymond Rackley, MD.
"As soon as he walked in, I knew who he was," says Ralph. "Dr. Rackley had been the young resident that told me about the experimental therapy years earlier. He was my guardian angel."
Around this time, the device manufacturer was ready to pursue FDA approval. As one of the trial's "star patients," Ralph was invited to Washington, D.C., to testify to the FDA. He and two other patients shared their experiences with the device. Their testimonies helped the device earn FDA approval in 1997. Since then, more than 250,000 people worldwide have benefitted from this system for urinary control.
Ralph has had four battery replacements to date.
"Replacing the battery means we insert an entirely new device," says Dr. Rackley. "Each time the device is more advanced. For example, today's devices are MRI compatible and come with a handheld remote to adjust the strength of stimulation, if needed, even remotely. Batteries today usually last five to seven years."
The replacement is done as an outpatient procedure, with local anesthetic. The old device is removed and the new device is inserted under the skin. The wound is closed with a few stitches.
Ralph says he is still thrilled with how this device has helped him gain control of his life.
"It took me more than 50 years to find the physicians who knew the right treatment," he says. "I want other people to have hope — and not to be afraid of seeking specialists trying new things."
Related Institutes: Heart, Vascular & Thoracic Institute (Miller Family), Glickman Urological & Kidney Institute
Patient Stories
Patient Stories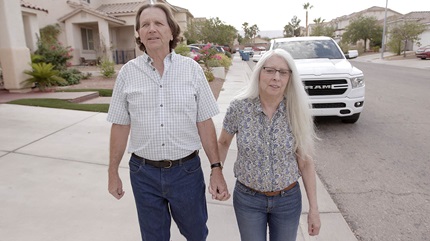 Sep 21, 2021
"I like the singing and getting to choose a song from the list Becky created. It makes you feel really pleasant, without any of the woes that are around you."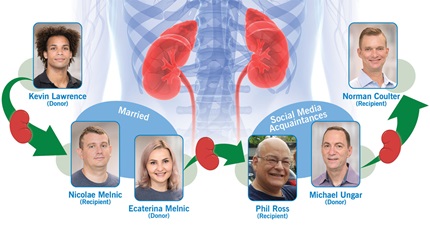 Sep 15, 2021
"You have the chance to save someone's life or dramatically improve the quality of someone's life. Dialysis is no way to live, and it's actually puzzling to me that I waited so long to do this. It's a big commitment, but it's very safe."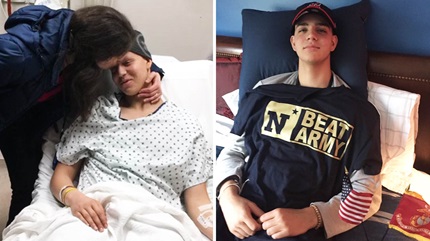 Sep 10, 2021
"I want to inspire people to not accept the limits that are set for them."