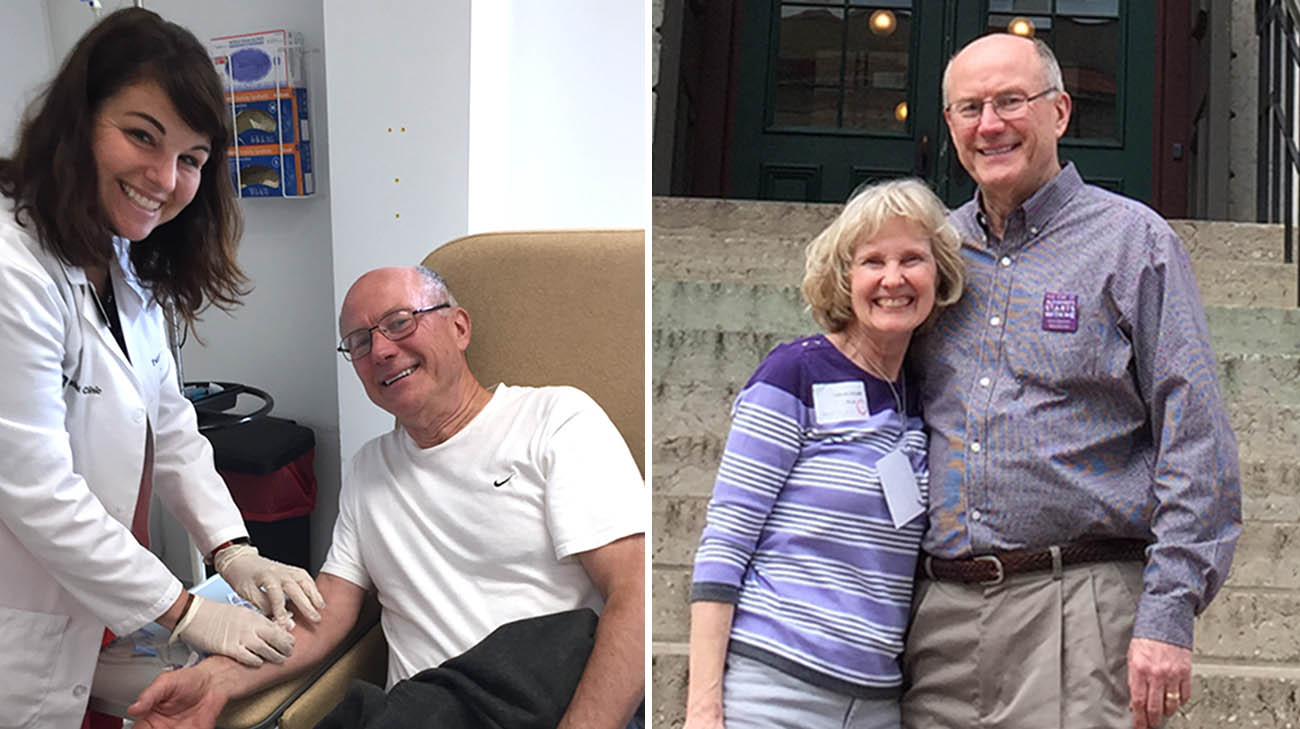 As a retired pharmacist, Ron DeChant has seen the positive impact of medications on countless patients. He hopes his involvement in a Cleveland Clinic clinical trial for a drug to treat Alzheimer's disease may someday reap similar benefits.
"I hope these studies will do something, if not for me, at least for other people going through this," says Ron, now 68, who in 2015 doctors diagnosed with mild cognitive impairment (MCI), a decline in mental function that often leads to Alzheimer's or other forms of dementia. "Maybe this drug -- or another drug -- may have some positive effect on the millions of people and their families who are dealing with this."
The drug is called aducanumab, and it's the first treatment for Alzheimer's disease approved by the U.S. Food and Drug Administration in more than 20 years. While high doses of aducanumab have been found to remove amyloid plaques in the brain, it is not a cure for Alzheimer's. It has not yet shown signs of improving Ron's gradual loss of cognitive ability, especially memory.
"While we're still unsure if the medication can slow down progression of dementia, it has opened the door to so much knowledge. It's a real turning point in the field of dementia," says Babak Tousi, MD, a neuro-geriatrician at the Lou Ruvo Center for Brain Health, who led Cleveland Clinic research of the phase 3, multi-center study of the drug.
In 2016, Ron was a participant in ENGAGE, one of two identical trials that studied the effects of varying doses of aducanumab in patients, in the early stages of MCI or dementia. The drug manufacturer stopped the study early in 2018, after preliminary results found the medication would not likely slow down progression of the disease. However, the company's review of additional trial data later showed it removed amyloid plaques in the brain.
Ron and his wife of 42 years, Colleetta, were pleased by the resumption of the trials, for which Ron remained a participant. "The ENGAGE study gave us so much hope that we were doing something," says Colleetta, who is a nurse. "Maybe not to help us, but to help someone. Our hope is that it's a step in figuring out what's going on with (the disease)."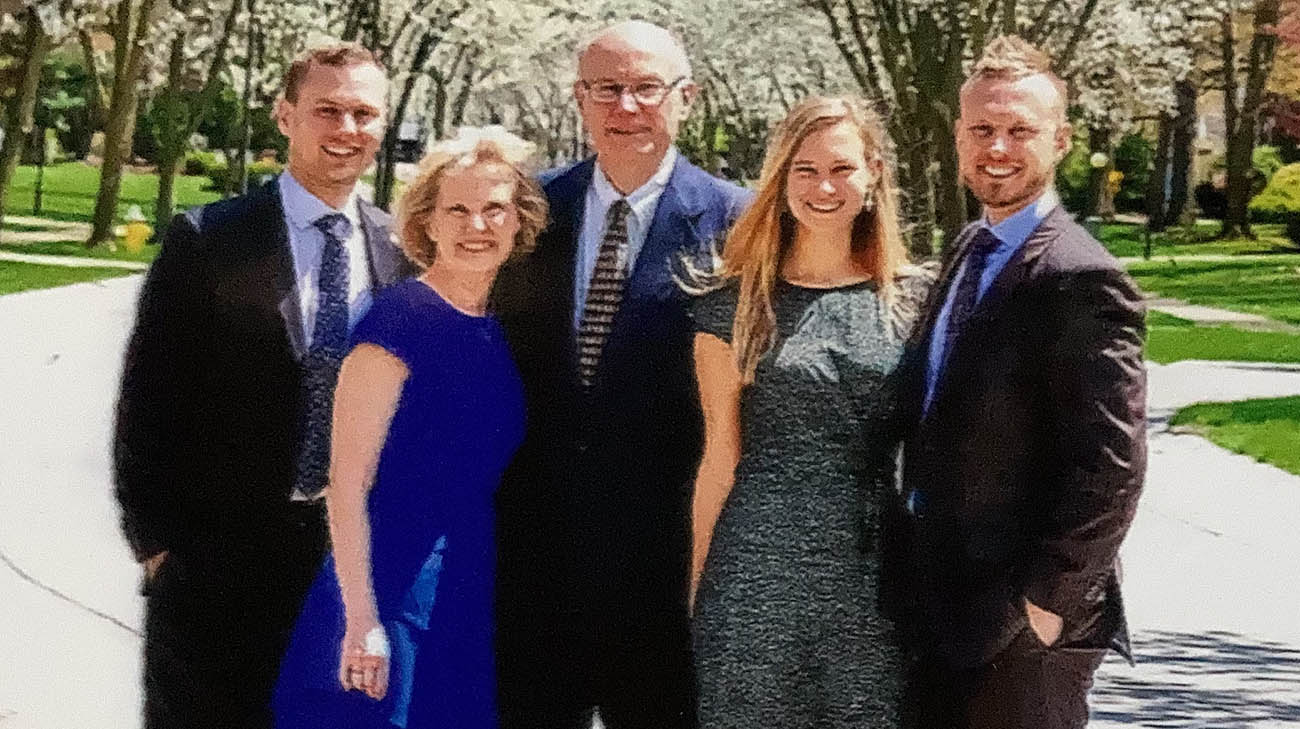 Ron with his wife of 42 years, Colleetta, and their kids. (Courtesy: Ron and Colleetta DeChant)
Ron began experiencing symptoms of forgetfulness in 2015, which he and Colleetta at the time attributed to the stress of dealing with some medical problems she was having. He would have trouble finishing projects at work or remembering names, including people close to him. However, his short-term memory problems worsened, prompting a visit to a neurologist and the MCI diagnosis.
"I don't have the ability I used to," says Ron, who hopes a book of photos and descriptions being assembled by his family will help him remember people and events important to him. "And I'm not driving anymore. I can still help with chores around the house, so I'm happy I'm not an invalid. But it is frustrating that I can't do other things that I would like to do. I even have trouble (playing) checkers."
FDA approved aducanumab, an antibody against amyloid, through its "accelerated approval pathway" that provides early access to treatments that are expected to benefit patients with serious diseases. The ENGAGE and EMERGE studies showed evidence of reducing amyloid plaque levels found in the brains of Alzheimer's patients. According to the FDA, this treatment is the first therapy to target and treat the underlying disease process of Alzheimer's.
"While this medication may not be ideal for somebody in an advanced state of dementia, it may be considered for someone with mild cognitive impairment, who has findings supportive of Alzheimer's disease," explains Dr. Tousi.
That offers Ron hope, and he waits in anticipation for when the drug will be available to more patients. "(The clock) is ticking," he implores. "There are people who could really benefit from this, so let's give them the drug. We'd all like to take something that may be able to help us. Hope is hope."
Editor's note: Dr. Tousi is a paid scientific advisor for Biogen, the company that makes aducanumab.
Related Institutes: Neurological Institute
Patient Stories
Patient Stories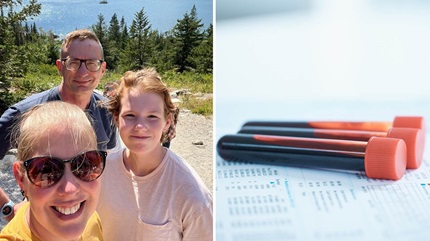 Sep 30, 2022
"If I hadn't found out about it, and waited until I wasn't feeling well to go to the doctor, it could have been too late."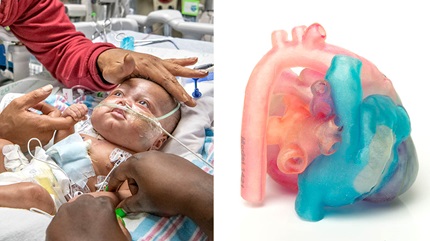 Sep 29, 2022
"When he was born, I was told he probably would not live a normal life, but look at him now! We're looking forward to seeing what he'll accomplish next. Nothing is out of his reach."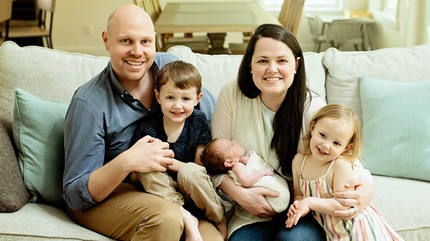 Sep 22, 2022
"The headaches were gone after the birth. You would never know either of us went through this."