Carmen Luidvinovski has a renewed appreciation for the hospital in her backyard. She has been a Cleveland Clinic patient for 18 years, since first moving from Venezuela to Weston, Florida.
The 57-year-old financial analyst initially found having quality healthcare so close to home just a convenience. "I have a great hospital right next door with a great reputation and great doctors," she says.
Then four years ago Carmen was diagnosed with renal cell carcinoma, beginning a cancer journey she has travelled with her care team at Cleveland Clinic Florida's Maroone Cancer Center. Carmen took the first step on that journey in 2016 when she had surgery to remove her right kidney, performed by Barbara Ercole, MD, a board certified urologist at Cleveland Clinic Florida.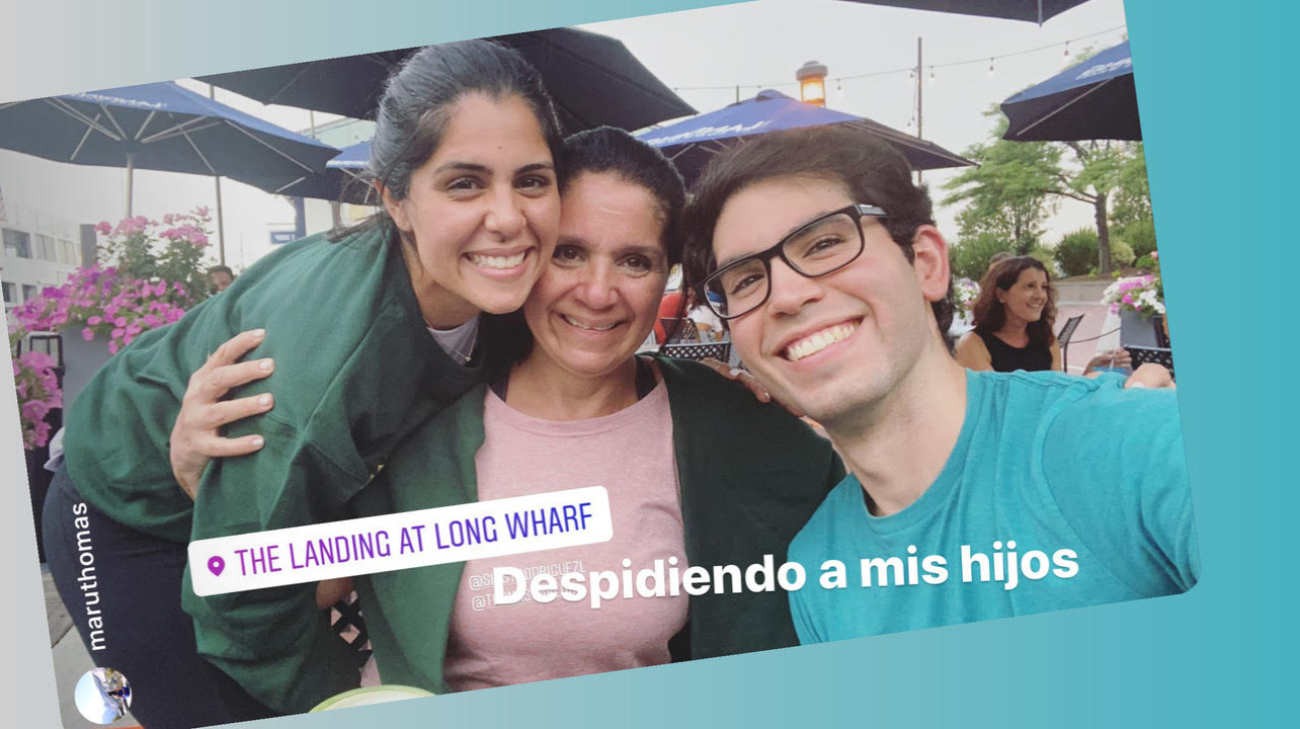 Carmen Luidvinovski with her son and daughter. (Courtesy: Cleveland Clinic)
Carmen remained cancer-free for three years, until a small nodule was found in her right lung during routine follow-up care in 2019. The stage IV renal cell carcinoma was a metastasis of the original cancer. It was surgically removed by Cleveland Clinic Florida thoracic surgeon Philip Bongiorno, MD, using a minimally invasive approach called video-assisted thoracoscopic surgery (VATS).
"With open surgery, a long incision is made between the ribs which are then spread apart so that the surgeon can access the lung," explains Dr. Bongiorno. "During VATS, we use special long-handled tools to perform surgery and a tiny camera to view magnified images on a video screen. It requires smaller incisions and no spreading of the ribs."
Carmen describes having just two small incisions and another about three inches long.
"I was in the hospital for two nights, and I thought that was pretty fast. I had about two weeks of discomfort after the surgery."
While her recovery period was far shorter than the six to eight weeks expected with a traditional thoracotomy, it was her most recent experience that really impressed upon Carmen the benefits of having innovative care in her home town.
"A second metastasis was found this year in my left lung," says Carmen. "It was smaller but very deep in my lung."
Because the nodule was so deep, an innovative procedure called navigational bronchoscopy was performed to inject a special dye to mark the tumor's location. This allowed Dr. Bongiorno to clearly see the area of the lung that needed to be removed during surgery. He then used the hospital's new da Vinci Xi robotic system to perform a robot-assisted wedge resection, rather than another VATS procedure, to remove the nodule and a margin of healthy tissue.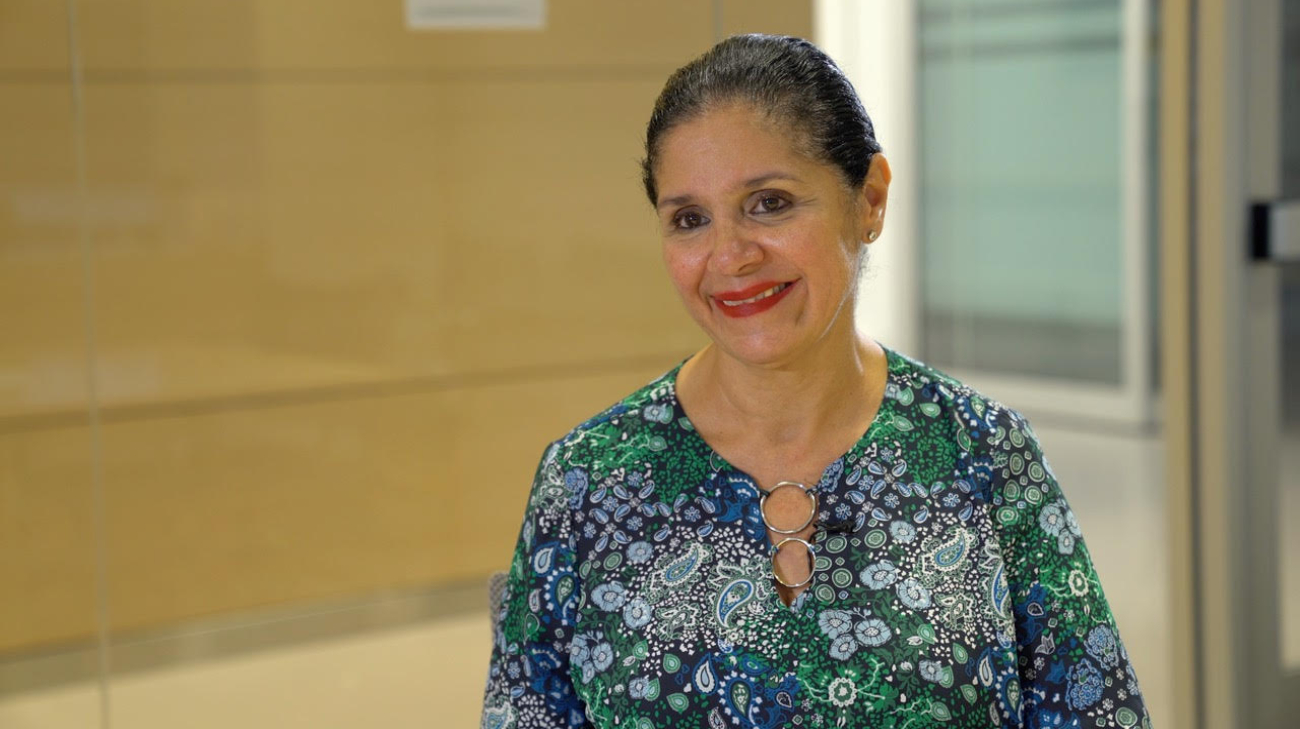 Carmen credits the VATS procedure with helping her recovery process be quick and practically painless. (Courtesy: Cleveland Clinic)
During robot-assisted surgery, the surgeon sits at a computer console and controls four robotic arms to precisely move delicate surgical instruments and a camera positioned inside the patient. The tips of the instruments are articulated, like a wrist joint, allowing them to bend and rotate to mimic the surgeon's hand movements, while a monitor provides a full-color, highly magnified 3D view inside the patient's body.
"Because the instruments are articulated, that means less repositioning is required," says Dr. Bongiorno. "By reducing movement of the instruments there is less risk for tissue and nerve damage, which means less pain for the patient."
Carmen agrees, noting the recovery from one year to the other was completely different. "With the robotic surgery, I stayed in the hospital only one night. It was almost painless!"
Related Institutes: Cleveland Clinic Cancer Center, Glickman Urological & Kidney Institute, Respiratory Institute
Patient Stories
Patient Stories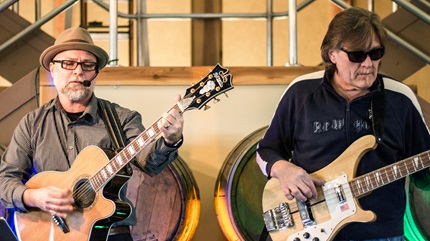 Dec 7, 2022
"It's a whole new life not having a pancreas. I'm just happy to be here, and I appreciate everything Cleveland Clinic has done for me."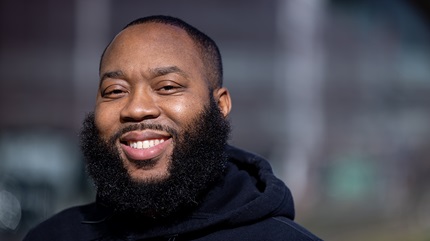 Dec 1, 2022
"Although you may have HIV, there is still a chance for you. There are options for you. You can still get a kidney. You can still come get back to a normal life."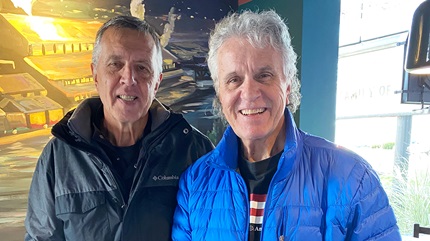 Nov 23, 2022
"Pay attention to your body. If you feel like there's something not right, there's probably something not right."