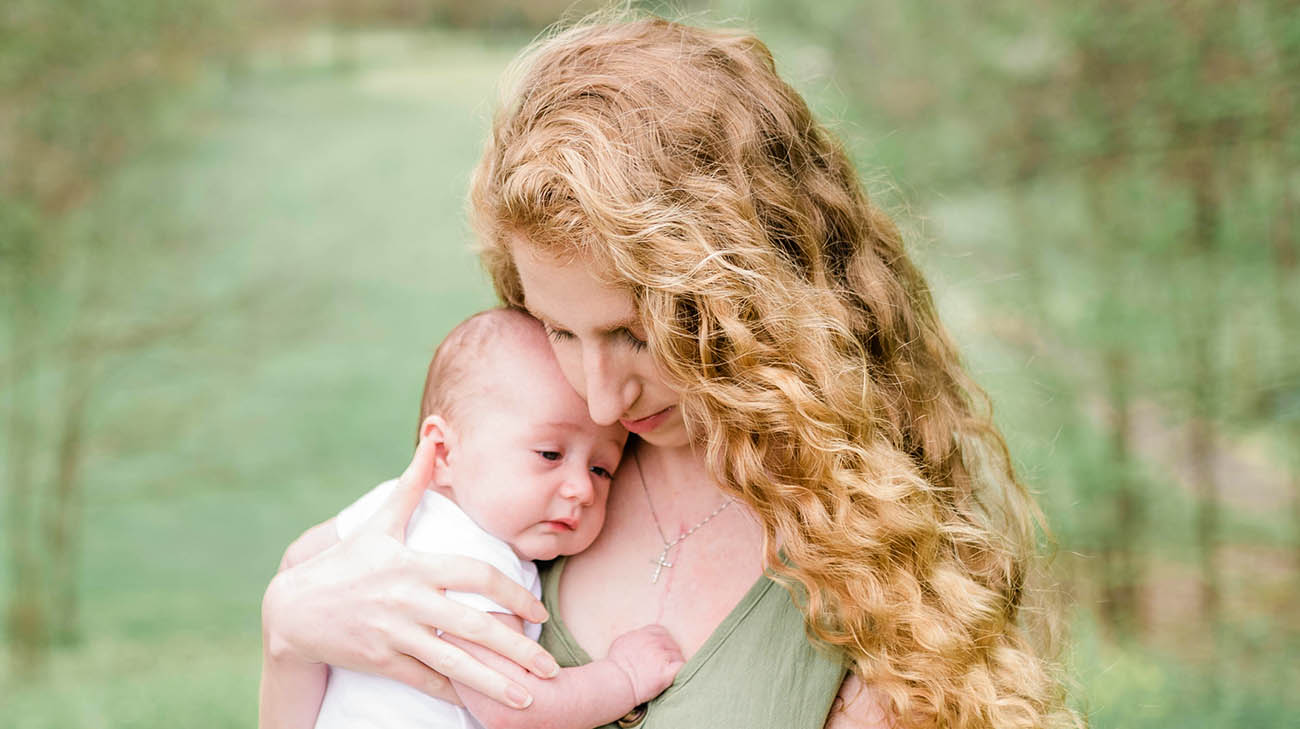 On March 2, 2020, as the COVID-19 pandemic was emerging, Lawrence Standley was born by C-section at Cleveland Clinic. Unique to his room, several other physicians and specialists including cardiothoracic surgeon Gosta Pettersson, MD, PhD, were present, just in case Lawrence's mom, Katie, would require an emergency operation.
"I was prepped for heart surgery, just in case," says Katie, who lives in Falls Church, Virginia, with her husband, Jake, and their now-1-year-old son. "We had a whole team ready to support us."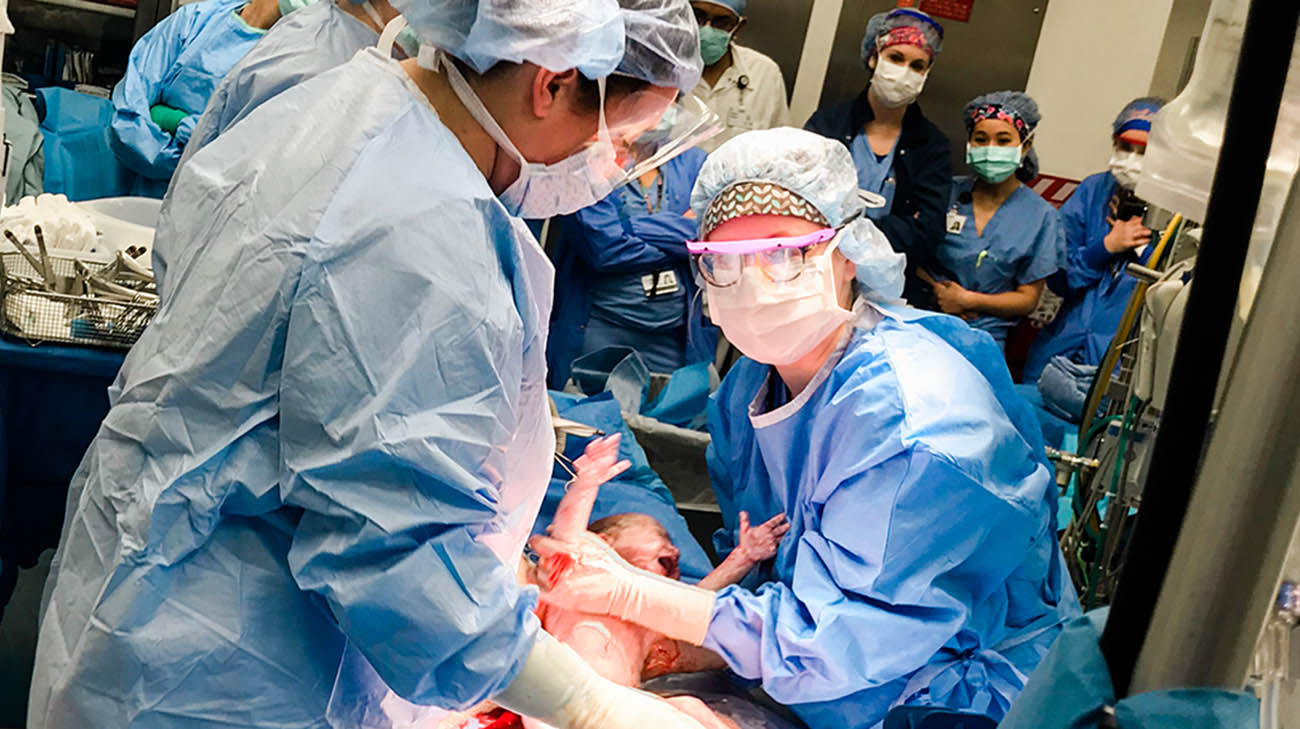 A multidisciplinary team of specialists delivered Lawrence by C-section, in March 2020. A full cardiac surgery team was standing by in the operating room, in case Katie needed emergency cardiac care. (Courtesy: Katie Standley)
Fortunately, Lawrence was born without incident, and Katie didn't require heart surgery that day. However, Dr. Pettersson did repair two related defects exacerbated by her pregnancy – a bicuspid aortic valve (BAV) and an aortic aneurysm – just a couple of weeks later, on March 20.
Katie had known about her BAV since 2017, when her father Paul, a retired emergency room physician, detected a murmur after she experienced some mild heart palpitations. A subsequent echocardiogram and other tests revealed BAV disease. The condition occurs when the valve that controls blood flow from the heart to the aorta has only two flap-like leaflets, instead of the normal three.
BAV disease can lead to other conditions. In Katie's case, the weakening and bulging walls of her aorta could result in an aneurysm. Fortunately, at the time, the condition was not serious enough to warrant immediate treatment, just regular monitoring.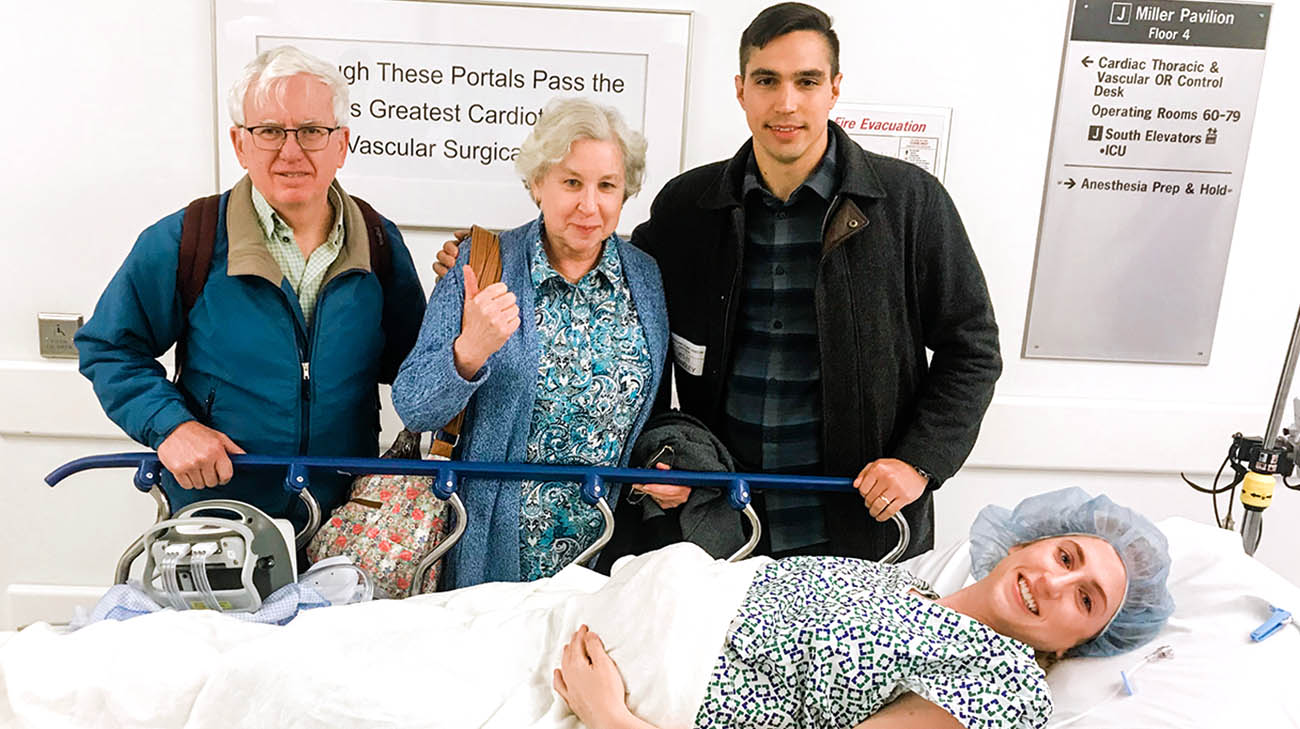 Katie, her parents, and Jake, prior to Katie delivering Lawrence, in March 2020. (Courtesy: Katie Standley)
However, Katie was informed by a cardiologist and OB-GYN the conditions could complicate any pregnancies she might have. That concerned her, she says, because "I've always wanted children. My dream was to become a mother one day."
So, in 2019, when she and Jake were ready to start a family, they consulted with her local physicians to see if a pregnancy was advisable. When tests measured that her aortic aneurysm was relatively unchanged from when it was first detected, they were given the green light to try.
"At the time, they told us the worst case scenario was that I may need to have a scheduled C-section," recalls Katie, who subsequently became pregnant later in 2019.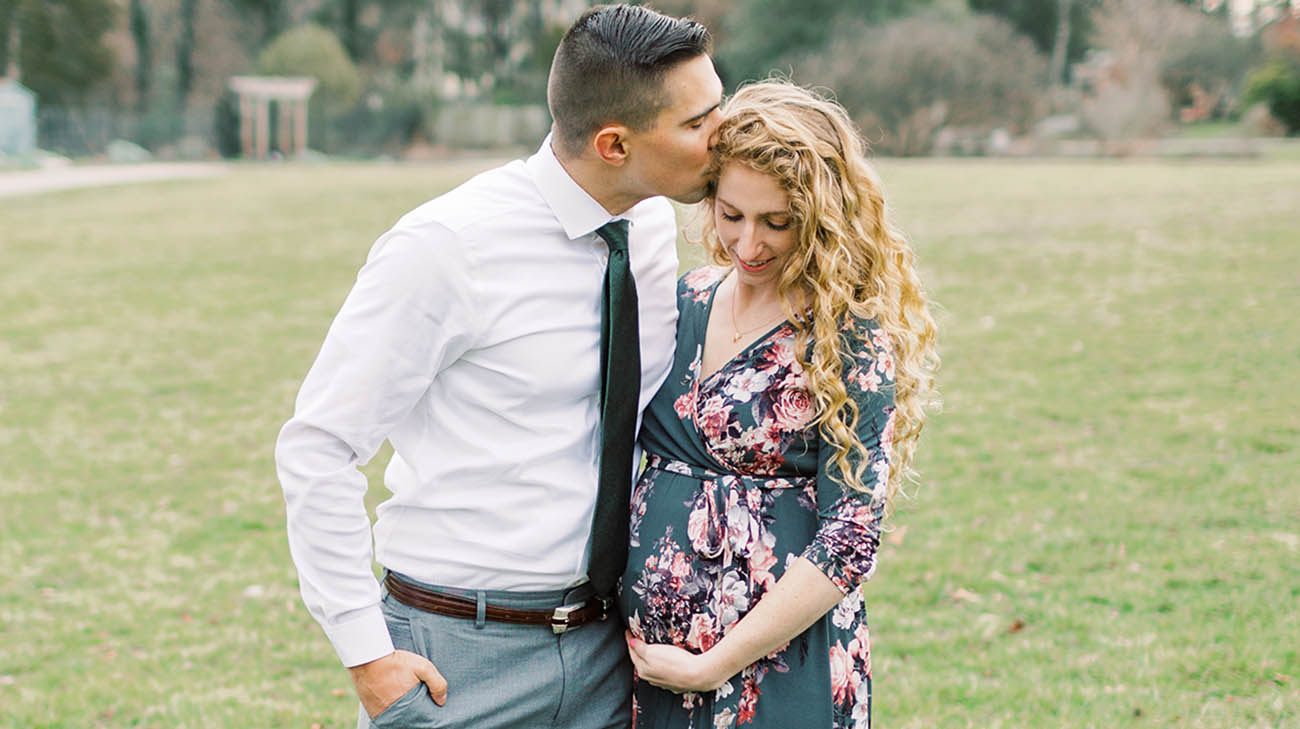 Katie, who always wanted to be a mother, learned she was pregnant in 2019. (Courtesy: Kir2Ben Photography)
However, that scenario changed. In January 2020, about 29 weeks into her pregnancy, tests revealed Katie's aortic aneurysm had grown from 4.5 centimeters in diameter to 5.1 (a normal size is about 2.1). Alarmed, her physicians said Katie may require heart surgery simultaneous with, or soon after, a C-section, and recommended to deliver the baby at about 32 weeks gestation.
"My mind was spinning," Katie wrote on social media months later. "That's when the crazy times began for us (and COVID wasn't even in the picture…yet)."
As her doctors debated the proper course of treatment to protect the lives of Katie and her unborn baby, Katie's father suggested she seek a second opinion at Cleveland Clinic. This became even more urgent to Katie when her existing medical team explained they would likely need to replace her damaged BAV with a mechanical or tissue valve, rather than repair it.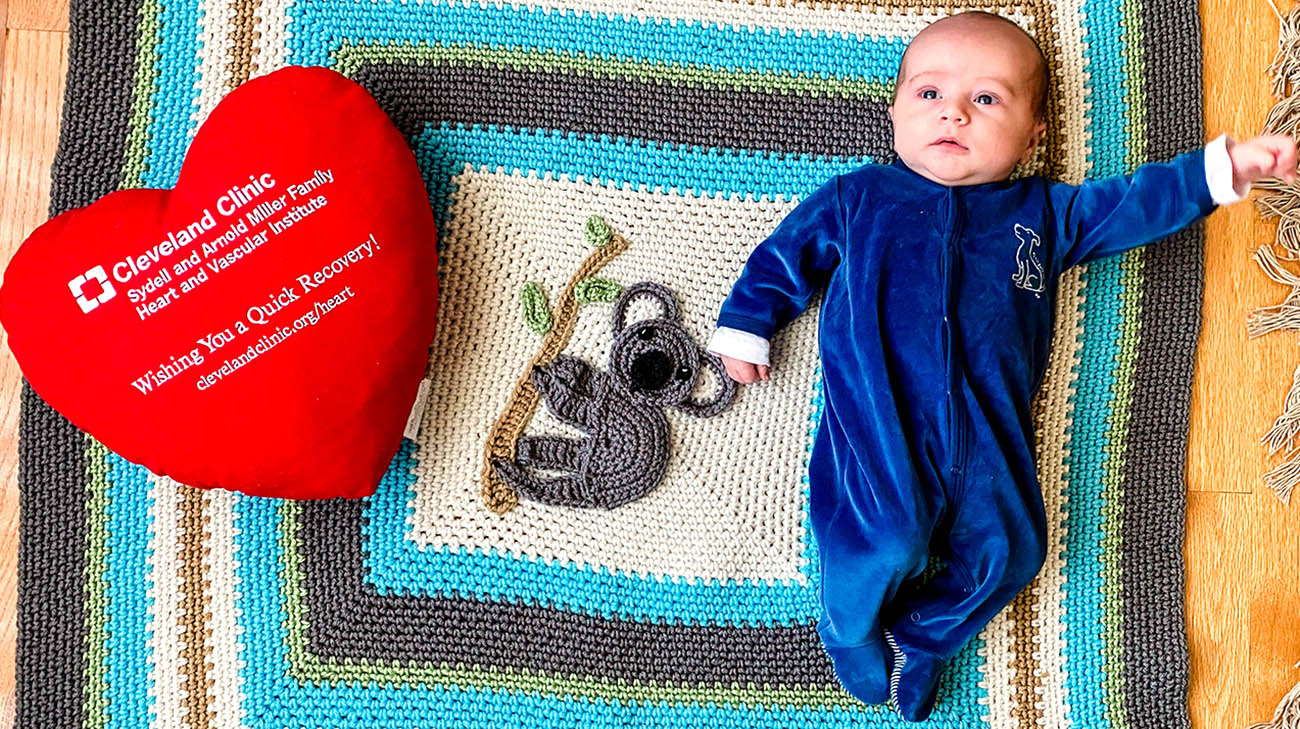 Katie received a second opinion at Cleveland Clinic. A multidisciplinary team devised a plan for Lawrence's delivery and Katie's heart surgery. (Courtesy: Katie Standley)
After Cleveland Clinic cardio-obstetrics coordinator Sandra Keane, RN, became aware of Katie's potentially dire condition, she urged Jake and Katie to drive the six hours to Cleveland, Ohio, to be evaluated by the cardio-obstetrics team including congenital interventional cardiologist Joanna Ghobrial, MD, and other maternal fetal medicine specialists.
"During pregnancy, there is a tendency to have further enlargement of the aorta, and there is risk of an aortic dissection, which is a tearing of the aorta that can be fatal," says Dr. Ghobrial. "We needed to have a plan for the delivery and the heart surgery."
After discussing with a multidisciplinary team including Dr. Pettersson and specialists from CT surgery, obstetrics, cardiothoracic anesthesia, obstetric anesthesia and neonatology, Dr. Ghobrial and team recommended Lawrence be delivered, by C-section, in early March, but with a full cardiac surgery team standing by in the operating room, ready to spring into action, if needed.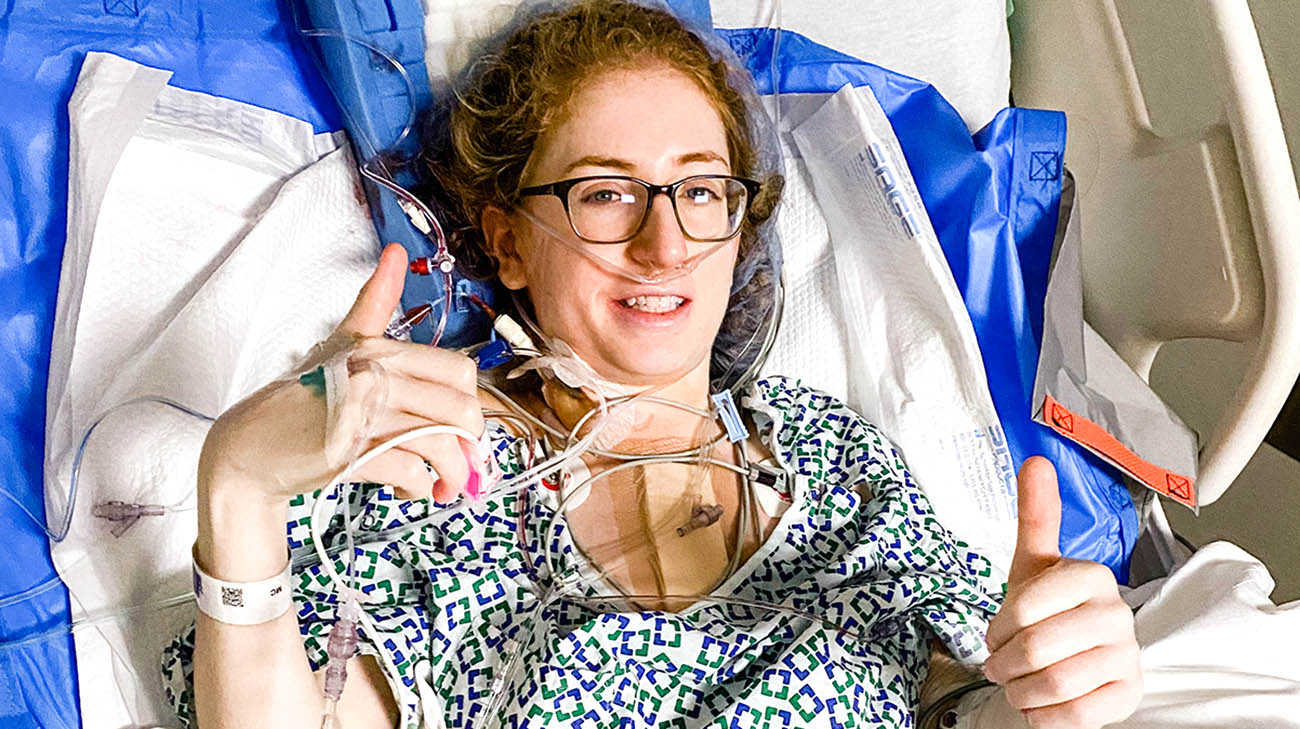 Dr. Pettersson and team successfully removed Katie's aneurysm. They were also able to repair and salvage the damaged BAV to allow Katie to have future pregnancies. (Courtesy: Katie Standley)
Fortunately, that wasn't necessary. Unless the situation is drastic, waiting a few weeks after delivery is usually advantageous before heart surgery, says Dr. Pettersson, because the change in post-partum hormonal levels lessens the strain on the dilated aorta and improves tissue strength. And the pre-surgical improvement in her condition would improve the chances of repairing – rather than replacing – the valve."
"To salvage the valve requires a very complex operation, and that would have been more difficult in an emergency situation. When you give the aorta time to heal a bit, the surgery tends to go more smoothly," explains Dr. Pettersson.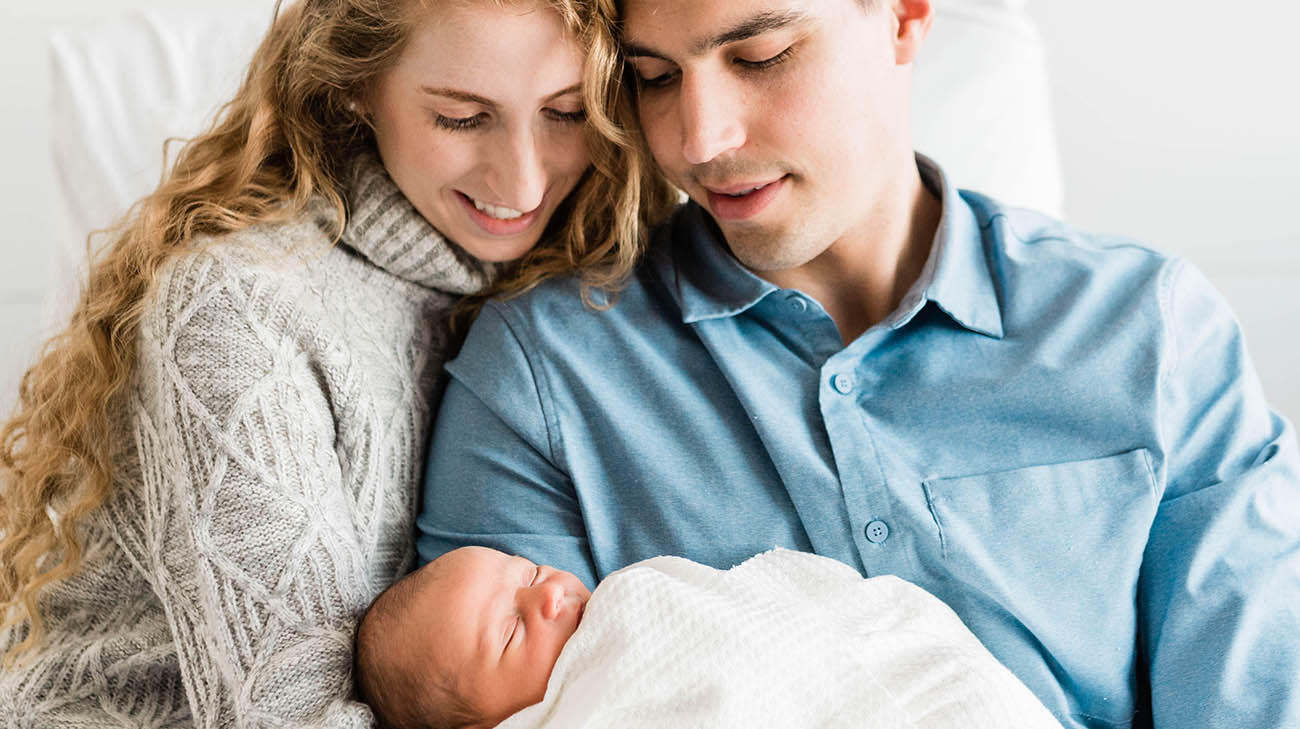 Katie, Jake and Lawrence are enjoying being a family of three. (Courtesy: Katie Rose Photography)
Not only did Dr. Pettersson successfully remove the aneurysm, he was able to repair and salvage the damaged BAV, thus paving the way for Katie to safely endure additional pregnancies.
"If you're able to preserve the valve, that has a better chance of being a long-term solution even if the valve is a BAV," he adds. "If you have to replace the valve, a mechanical valve would require blood thinners for the rest of her life, and that would very much complicate a future pregnancy. If she had chosen a tissue prosthesis, she would face another intervention or valve surgery in eight to 15 years."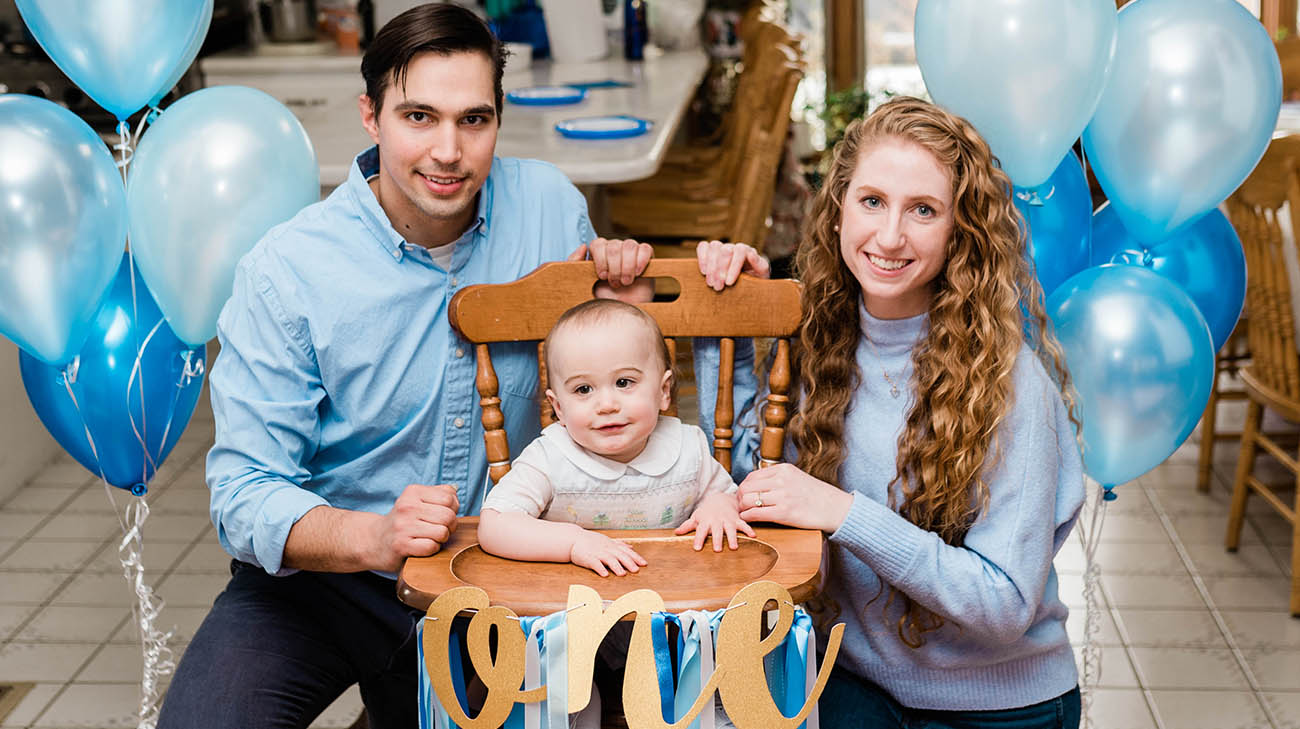 Katie and Jake celebrated Lawrence's first birthday in March 2021. (Courtesy: Katie Standley)
While delighted the surgery was successful, Katie was troubled upon awakening from anesthesia. With her surgery taking place at the beginning of the COVID-19 pandemic, the hospital followed state guidance and wasn't allowing visitors for safety precautions. Jake and her family had to leave before she woke up from surgery, however, her nurse read her a letter from Jake that explained what happened. "I was upset, to say the least," Katie wrote afterwards. "(But) I learned through this experience there are fabulous nurses out there. Smiling and showing that they care meant a lot without my family present."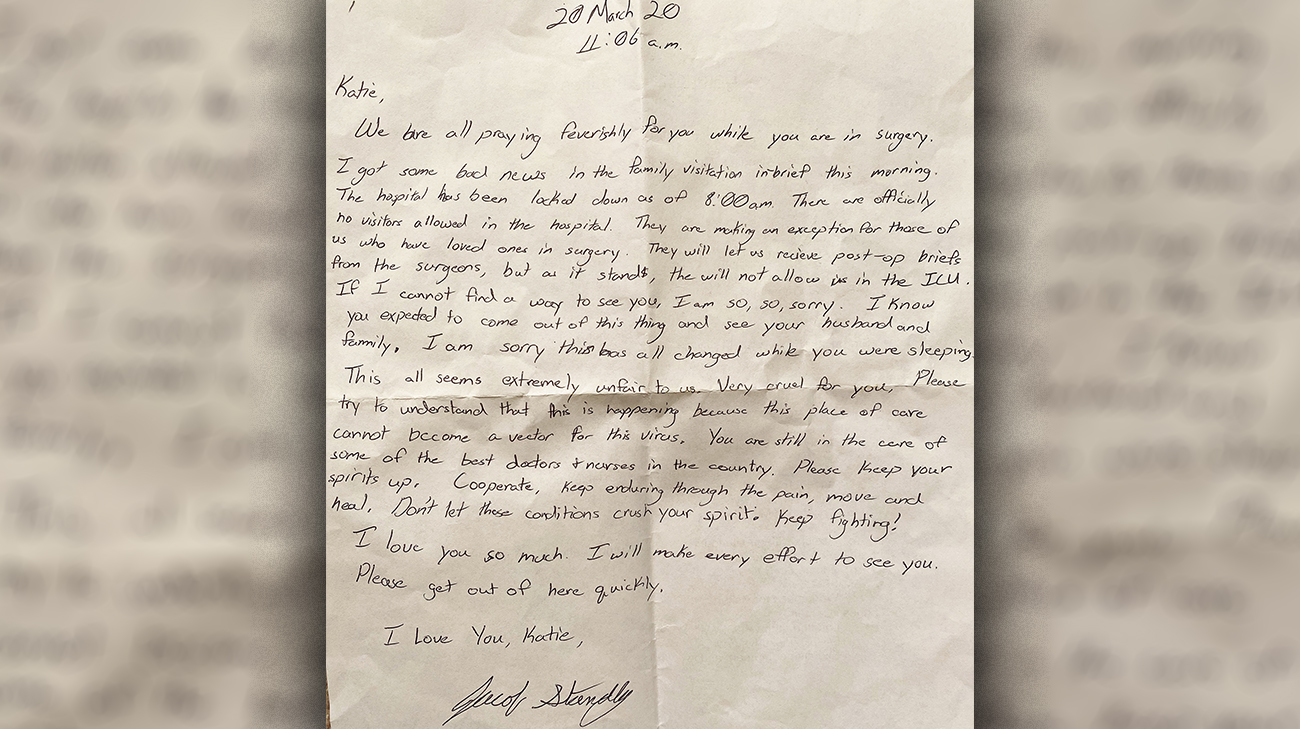 Katie's nurse read her a letter from Jake, who couldn't be in the hospital when she woke up from surgery, because of COVID-19 safety protocols. (Courtesy: Katie Standley)
Katie has stepped away from her teaching career for now, devoting her time to Lawrence (whose middle name, Paul, honors her father) and establishing a photography business.
"I've spent time connecting with other women on social media with similar heart issues, and my advice is to follow your gut and consider seeking a second opinion, like I did," she says. "Virtual visits are now more accessible than ever. Choosing to make the drive to Cleveland Clinic was the best decision we could have made for my heart, baby and family."
Related Institutes: Heart, Vascular & Thoracic Institute (Miller Family), Ob/Gyn & Women's Health Institute
Patient Stories
Patient Stories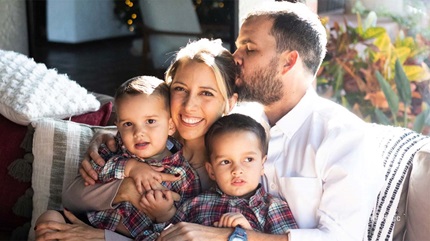 Mar 16, 2023
"Dr. Pieretti took the time to explain how the robotic surgery would work and how quick my recovery would be with this technology. That made me happy because I wanted to get back to my regular life fast."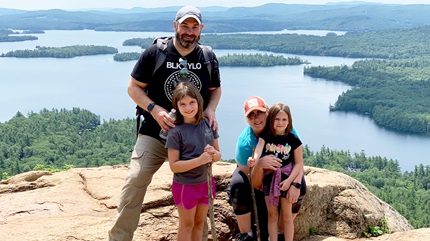 Mar 14, 2023
"If you notice any change with your body, get it checked out regardless of how insignificant you think it might be. If something hadn't made me go to a doctor, I might not be here today."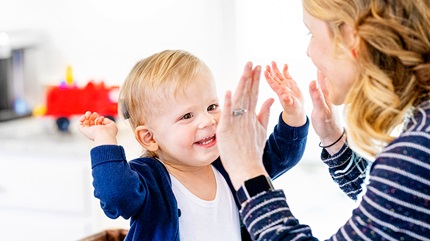 Mar 3, 2023
"From being born essentially deaf, to now singing lullabies. It blows my mind. Corbin is not just meeting developmental milestones, he's surpassing them."