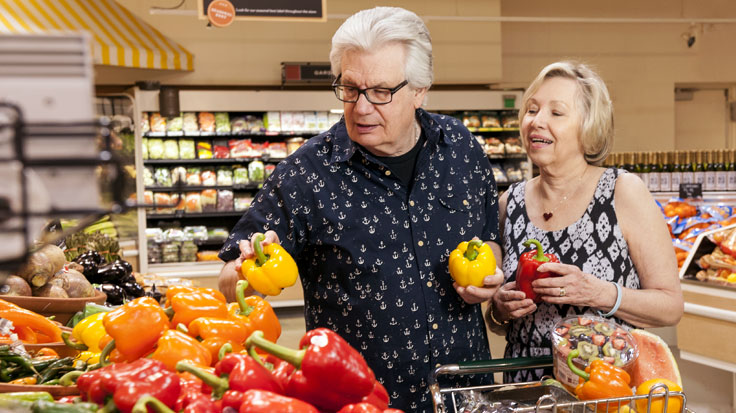 Euclid resident Larry Day was diagnosed with stage 4 prostate cancer in 2013. "My PSA tests were normal. I thought I just had an enlarged prostate," he says. "I was shocked to learn I'd probably had cancer for years."
Radiation and hormone therapy were his first courses of action. But he was game for more. "I said I'd do anything to keep living," says Larry. "So when my doctor suggested changing my diet in addition to having the other treatments, I was ready to go."
David Levy, MD, a urologist who sees patients at Cleveland Clinic's main campus, Beachwood Family Health and Surgery Center and Euclid Medical Office Building, has long suspected that diet and nutrition affect prostate cancer.
"Men in India, China and Japan have some of the lowest rates of prostate cancer," he says. "Compare that with the U.S., where men are 20 times more likely to be diagnosed with prostate cancer. It's even more prevalent in England, Norway, Sweden and France. Medical studies indicate a link between Western diets — with lots of meat, dairy and fatty foods — and the development and aggressiveness of prostate cancer cells."
Dr. Levy notes that studies indicate that prostate cancer can be stunted in some men, even those with advanced disease. Additionally, research demonstrates that vitamin D and omega-3 fatty acids can impact prostate cancer growth.
"We have the utmost confidence in Dr. Levy. We wouldn't want to be on this journey with any other doctor."
"The way men's bodies metabolize proteins in meat and dairy somehow seems to speed up prostate cancer cells," says Dr. Levy. "Having low levels of vitamin D and omega-3 fatty acids is like taking your foot off the brake and allowing the cells to replicate even faster."
In 2014, Dr. Levy began promoting a custom nutrition program for men with prostate cancer. It's just one example of the innovative care approaches within Cleveland Clinic's Department of Urology.
The diet is predominantly vegetarian, with generous, carefully monitored supplements of vitamin D and fish oil (omega-3 fatty acid). Hamburgers, chicken wings, ice cream and pizza — foods that raise omega-6 fatty acids and skew the proportion of omega-3 fatty acids — are mostly out.
Plans are to perform genetic analyses of men's cancer tumors before beginning the regimen and six months later.
"As we record more evidence, we may introduce the program to men who don't have prostate cancer but have a high risk, such as those with a high PSA or family history," says Dr. Levy.
Larry began taking high doses of vitamin D and fish oil in 2015. He also cut back on red meat, dairy and sugary foods. "I eat more poultry now and stick to almond milk," he says. "I've added a lot more fruits, vegetables, nuts and beans to my diet, and only eat whole grains."
"My only complaint is that I haven't lost any weight — but Pat has!" he says.
Today, Larry's prostate cancer has shown no signs of progression. He will continue his nutrition regimen as well as hormone therapy long-term.
"Diet changes are not instead of, they're in addition to other treatments," says Dr. Levy. "Changing the environment inside your body may change cancer cell behavior as well as help you feel and function better."
Larry adds, "We have the utmost confidence in Dr. Levy. We wouldn't want to be on this journey with any other doctor."
Related Institutes: Glickman Urological & Kidney Institute, Cleveland Clinic Cancer Center
Patient Stories
Patient Stories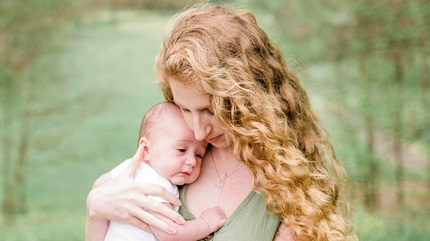 May 7, 2021
"I was prepped for heart surgery, just in case. We had a whole team ready to support us."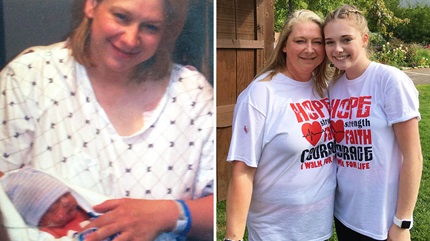 May 7, 2021
"I just feel blessed that I'm still here, and that Ashton's still here."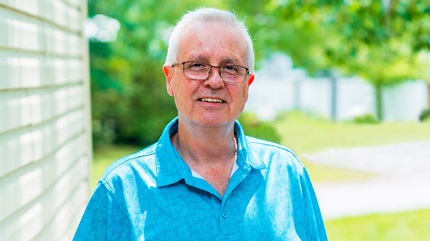 May 5, 2021
"In all these years, I've never had any problems with my heart, but at the time, I probably wouldn't have lived without this experimental surgery."