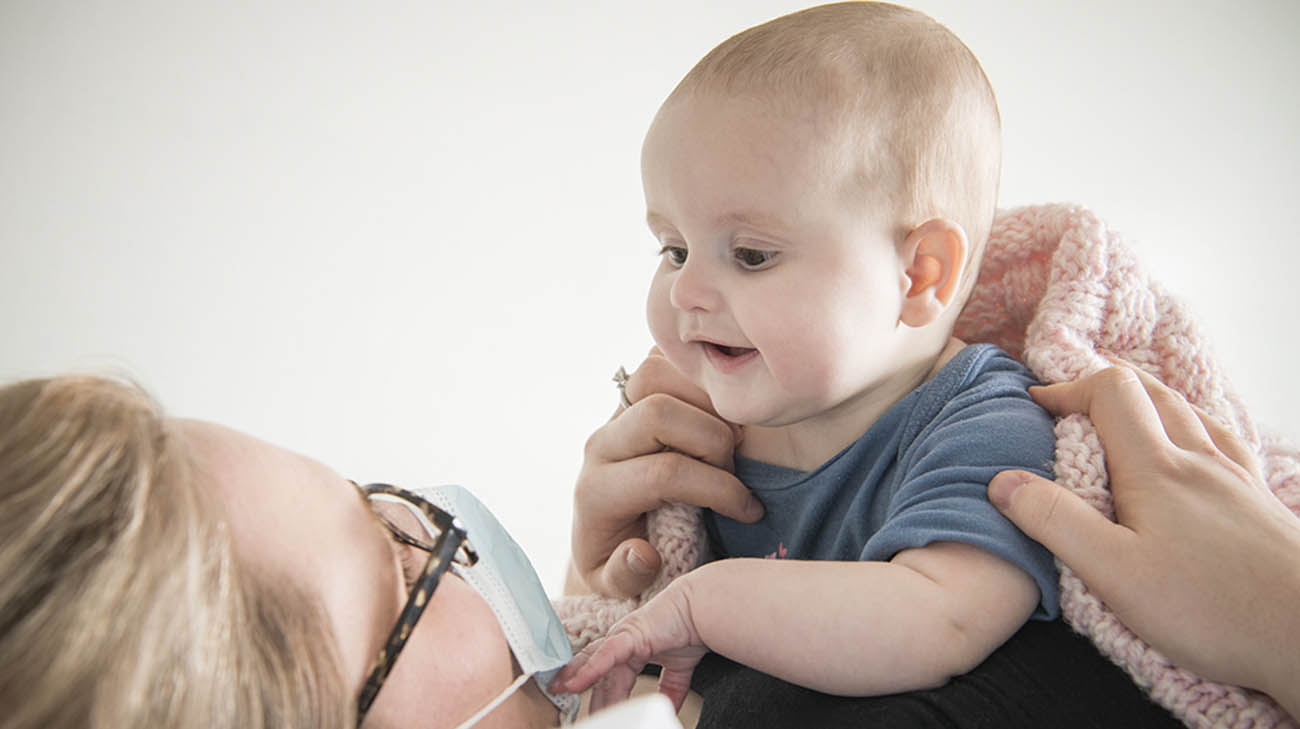 Everyone in Lauren Grant's family, including Lauren, her husband, Dillon, and daughters, Emma, age 4, and 5-month-old Madelyn -- tested positive for COVID-19 on January 19, 2021. Initially, it seemed as though everyone had recovered quickly.
Soon after her daughters were cleared to return to daycare, in early February, Lauren, a nurse, received a text from a staff member, showing a photo of Madelyn's bare feet. They were enveloped in a dark, bluish-purple color, similar to that of a bad bruise.
"As a mother, it was absolutely terrifying," says Lauren. "But then my instinct, as a nurse, was that she's not getting enough oxygen, and I need to take her in (to the hospital)."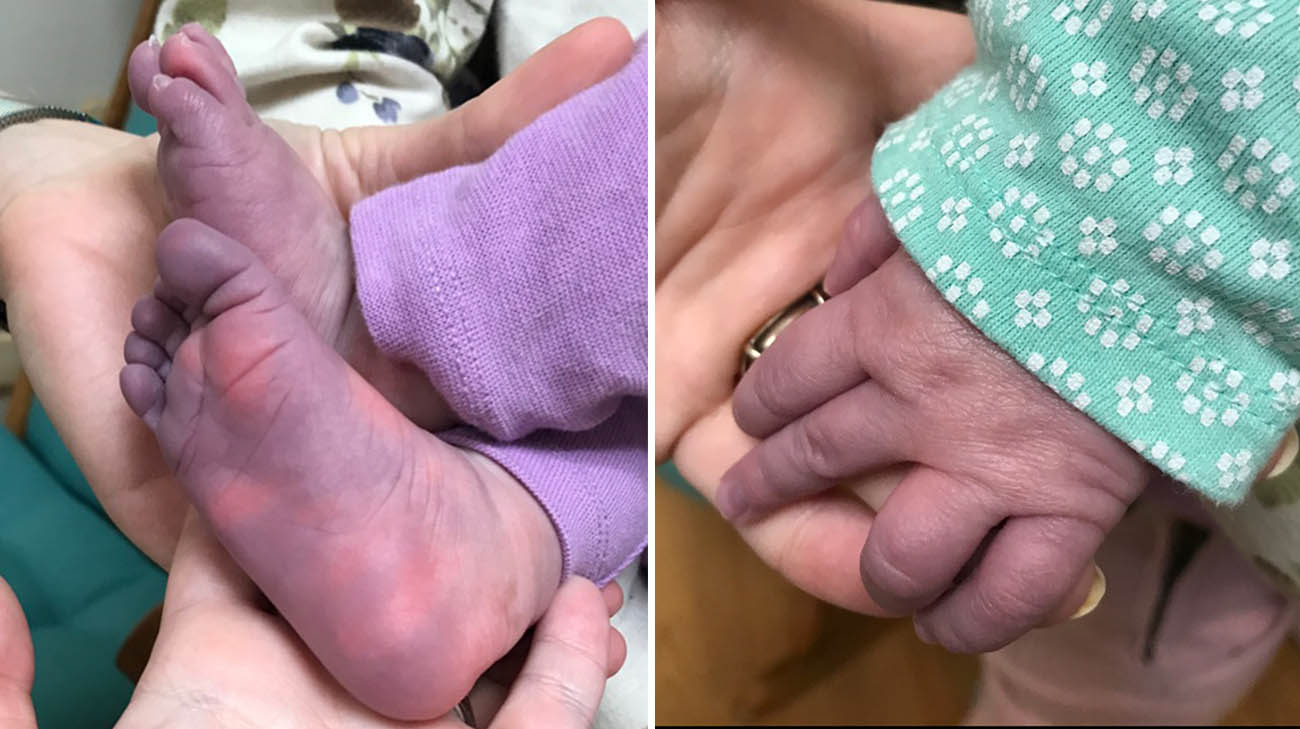 Madelyn's feet and hands turned a blue/purple hue because her body was conserving blood and pumping less oxygen to her extremities. (Courtesy: Lauren Grant)
After a quick examination at Cleveland Clinic Twinsburg Family Health and Surgery Center revealed Madelyn had triple-the-normal white blood cell count and an accelerated heartbeat, she was taken by ambulance to Cleveland Clinic Children's.
Further testing revealed Madelyn was suffering from multisystem inflammatory syndrome in children (MIS-C), a rare illness that has been found in children who have been infected by COVID-19. It typically occurs, as it did with Madelyn, a few weeks after the coronavirus infection has peaked. While symptoms are mild in many patients, it has been fatal in some, as it can seriously damage the heart and other organs.
Heather Daniels, DO, a pediatric infectious disease specialist, examined and treated Madelyn. She believes Madelyn's MIS-C-induced elevated heart rate most likely caused her acrocyanosis, the bluish discoloration of the extremities.
"We think MIS-C is caused by the body working so hard to fight off the COVID-19 infection that (the immune system) gets stuck in overdrive, causing lots of inflammation," Dr. Daniels explains. "And when the heart is beating that fast, the body tries to conserve the blood and less oxygen is pumped to the feet and other extremities."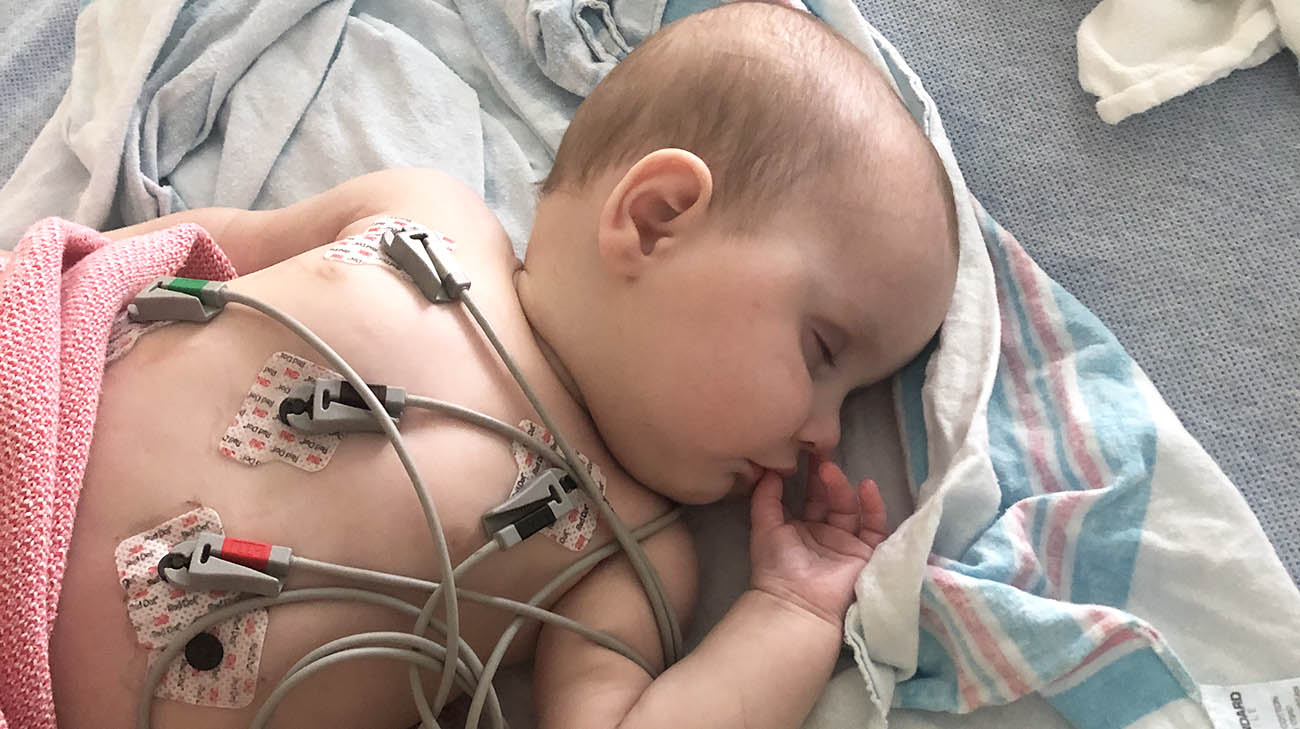 Madelyn was rushed to Cleveland Clinic Children's after tests revealed she had triple-the-normal white blood cell count and an accelerated heartbeat. (Courtesy: Lauren Grant)
Nevertheless, Lauren and Dillon spent a harrowing 24 hours during Madelyn's initial time in Cleveland Clinic Children's, especially since she was transferred – soon after arrival – to the pediatric intensive care unit (PICU). "Even though I'm a nurse, you feel hopeless when one of your loved ones is going through something like this," Lauren states. "We just didn't know if she was going to make it or not."
Fortunately, intravenous immunoglobulin (IVIG) and steroids, prescribed by Dr. Daniels and Madelyn's team of caregivers in rheumatology and the PICU, to reduce the inflammation in her immune system, were effective. Her heart rate and white blood cell count returned to normal, and the discoloration soon disappeared.
Altogether, Madelyn spent nine days in the hospital, four of them in the PICU. Today, all signs show she is back to normal, although she will be closely monitored to see if MIS-C caused any lingering effects to her heart or other organs.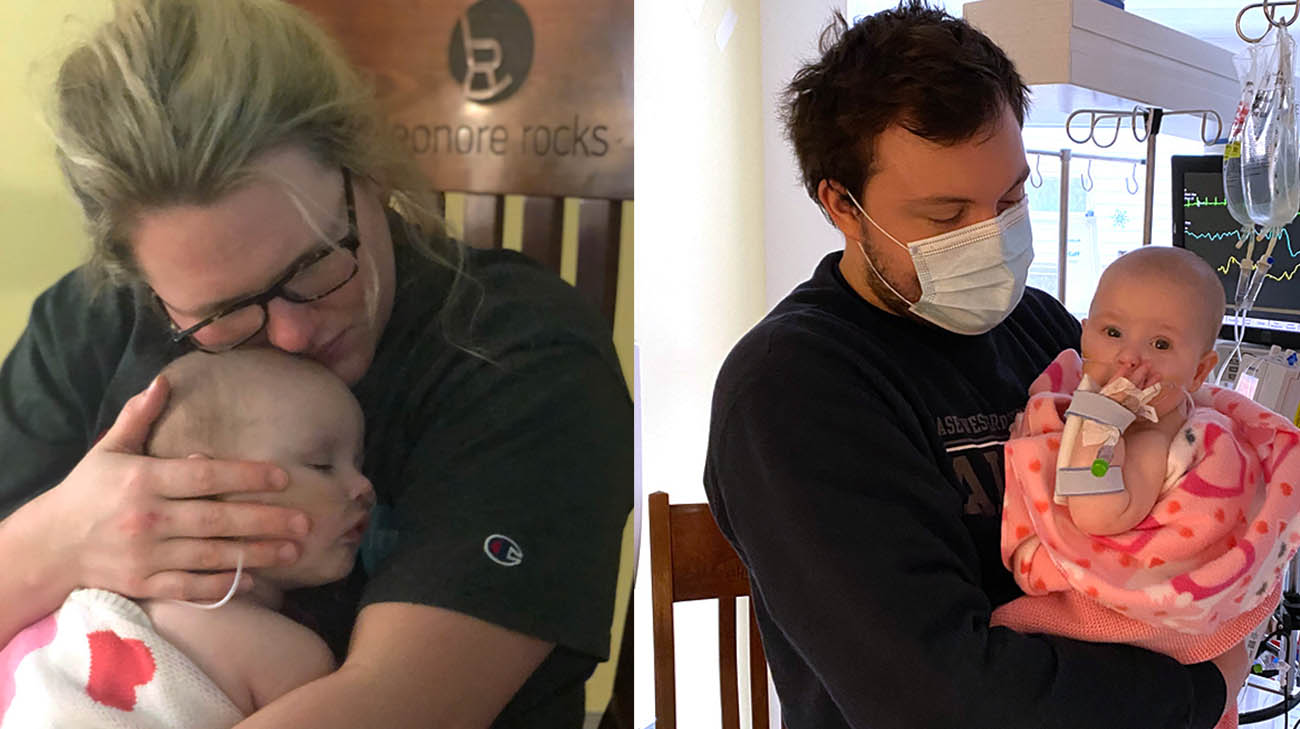 Lauren (left) and her husband, Dillon (right) with Madelyn. Their message to parents is to always be on the lookout if anything seems out of the ordinary with your child. (Courtesy: Lauren Grant)
"Never in a million years did I think it would happen to my child," says Lauren, who will often share those initial photos of Lauren's feet to other parents to illustrate how sudden and dramatic the condition's effects can be. "Parents really have to keep an eye on their kids, and if anything seems out of the ordinary, insist their doctors get lab work done. Because that's what will really tell the tale (of their condition)."
While few children who get COVID-19 also develop MIS-C, more data is needed to understand the potential long term effects of the condition. Dr. Daniels offers the same advice to parents of COVID-infected children as she would to any others: "Always be on the lookout for things that just don't seem right with your children. In Madelyn's case, getting her examined right away allowed for quick treatment and pretty quick recovery, as well."
Related Institutes: Cleveland Clinic Children's
Patient Stories
Patient Stories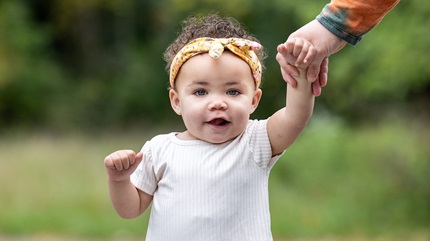 Sep 29, 2023
"Following her procedures, Adaya has defied the odds. She's hit all of her milestones so far. She's crawling and getting around wherever she wants to go."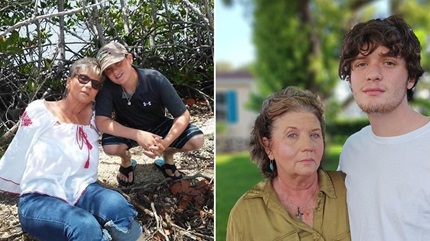 Sep 28, 2023
"It was worth every moment of it to know I was going to be there to see my son grow up."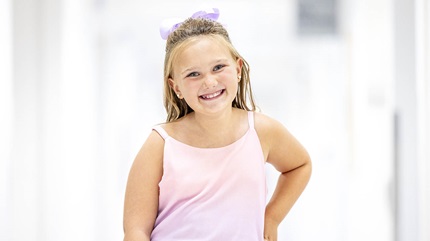 Sep 22, 2023
"This wraps up a chapter in her life we hope we never have to reopen. Audrey handled everything like a champ, and we are so grateful and proud."