Camryn Colahan is a gritty, determined and fierce athlete who never gives up, whether diving for a dig on the volleyball court or sinking a long three-pointer in basketball.
Those attributes served the 18-year-old Vermillion High School senior well during more than two years of intensive chemotherapy and high-dose radiation treatments for Stage 4 alveolar rhabdomyosarcoma, a rare and extremely aggressive form of soft-tissue cancer usually found in the arms, legs or torso.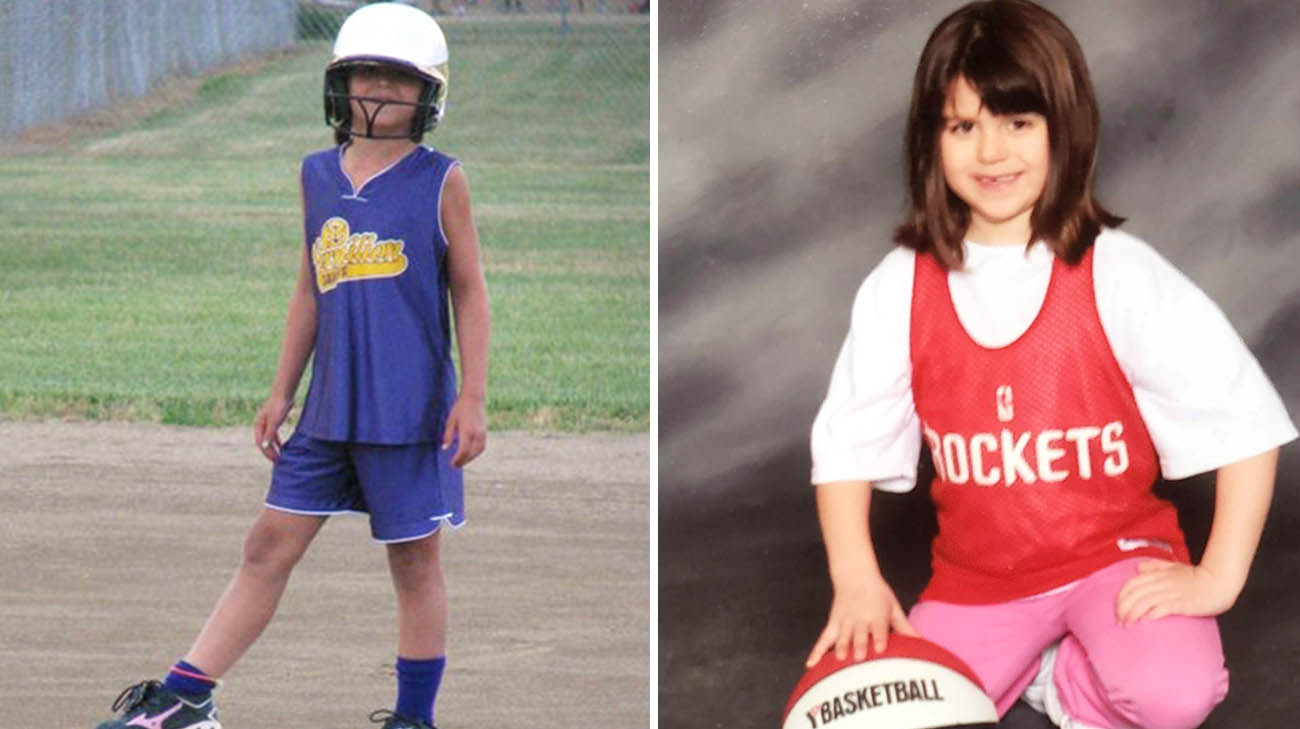 Camryn has excelled at sports her whole life. She focused on playing volleyball, basketball and track in high school. (Courtesy: Aimee Colahan)
"I don't think I've ever had a patient that has been able to get back to playing on varsity teams during (this type of) chemotherapy," says Stacey Zahler, DO, who has been treating Cam in her role as a pediatric hematologist-oncologist at Cleveland Clinic Children's. "Cam's been able to get through a really intensive treatment course, and make it look easy, because of her positive attitude and (will to) keep moving forward."
A talented athlete since early childhood, Cam was playing varsity sports – and excelling at them -- as a freshman. She was also playing for a national level Junior Olympic Volleyball team and competing in tournaments and events throughout the nation.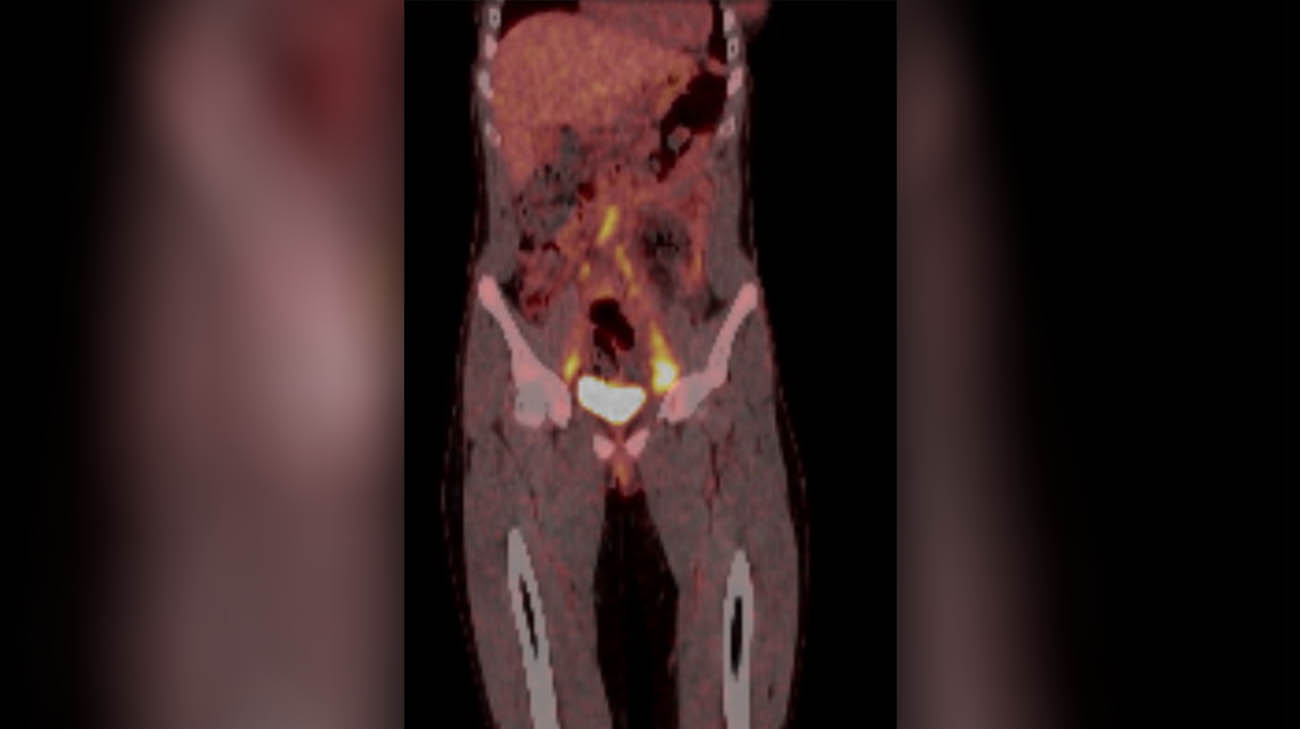 Camryn's cancer spread through her lymph nodes and up the back of her belly. (Courtesy: Cleveland Clinic)
Late in her sophomore volleyball season, she noticed a lump on the inside of her thigh. Over time, the pain worsened and Cam, assuming it was a muscle injury, had a deep tissue massage. That alleviated the pain for a while, but it quickly returned and accelerated to the point where it was extremely difficult to even sit down. Testing conducted by her pediatrician and at a local hospital uncovered some sort of mass that would require further scrutiny.
After undergoing additional specialized tests at Cleveland Clinic Children's, Cam and her parents, Aimee and Brett, learned the shocking news. What they assumed was a cyst was actually a rare and very advanced form of cancer, which had spread to some of her lymph nodes.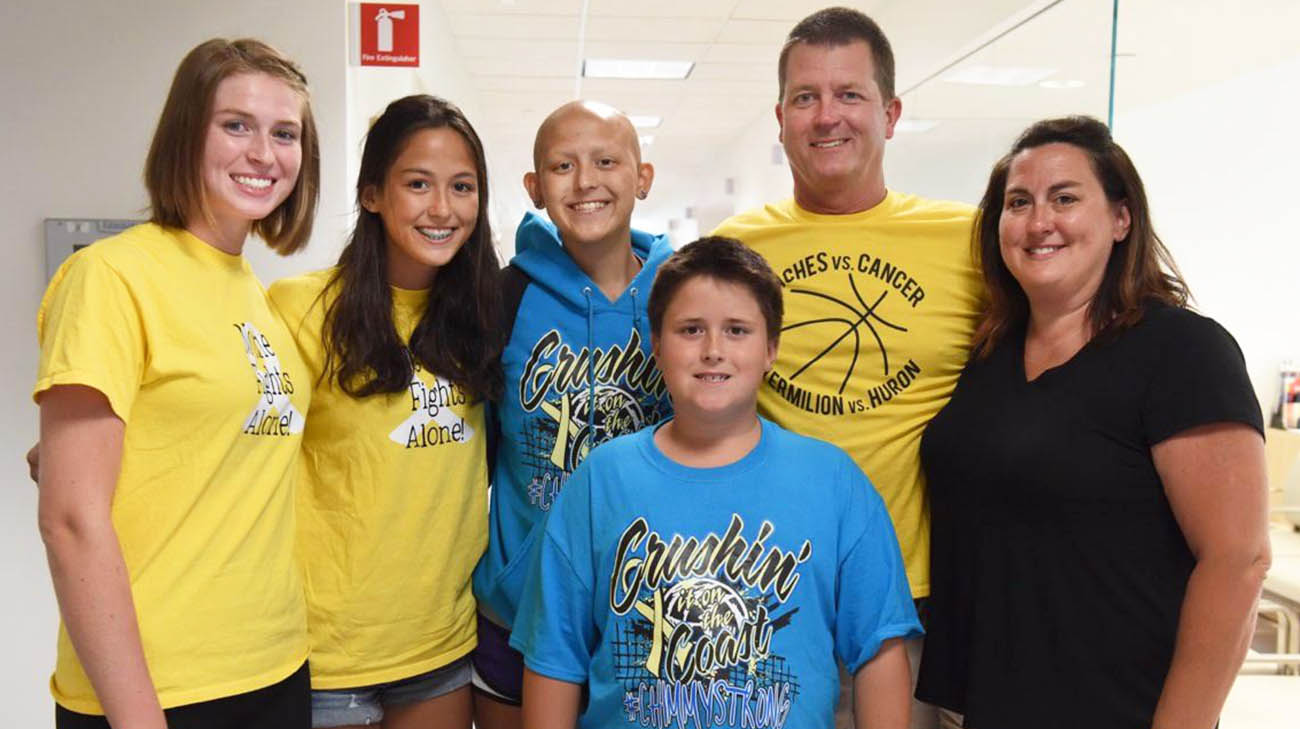 Camyrn with her three siblings, mom, Aimee, and dad, Brett. (Courtesy: Aimee Colahan)
Recalls Aimee, "I will never forget Dr. Zahler's specific words: 'This is a very, very difficult cancer to beat, but we are going to do everything we can to give (Cam) the best opportunity to do just that.'"
While heartbroken that her treatment would force her to suspend playing the sports she loved, Cam drew on her strength and athleticism throughout chemotherapy. According to Dr. Zahler, because the cancer was so advanced, "For 10 months, we chose to give her the most aggressive regimen to really combat the cancer cells as strongly as possible. It's not typically what other oncologists may have done, but we wanted to hit it hard up front and give her chemotherapy that would help sensitize the cancer cells to radiation."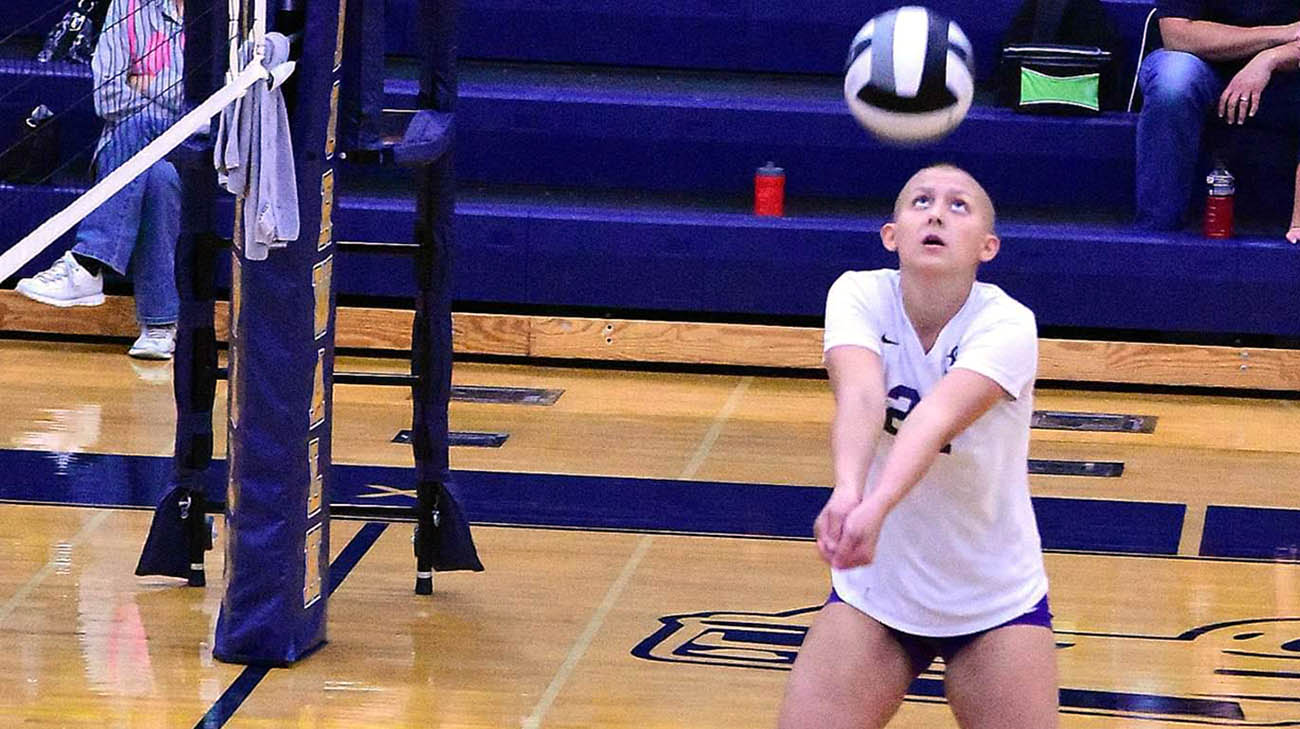 After radiation, Camryn was still receiving chemotherapy, but she begged Dr. Zahler to go back to playing sports. (Courtesy: Aimee Colahan)
That meant as many as five treatments per week for Cam, who recalled being groggy and nauseous after enduring each one. While she lost her hair, so did other teammates and coaches, who shaved their heads in a show of support. One of them, Cam's varsity basketball coach, Jason Sockel, has marveled at how she's dealt with the situation.
"To me, positive mental attitude is everything," he says. "And Cam would always see the lighter side of what is going on, like letting her classmates paint her (bald) head for YouTube videos. A lot of people would have said, 'I can't do this' and given up. But Cam always had the right attitude and stayed positive, and that inspired others to do the same."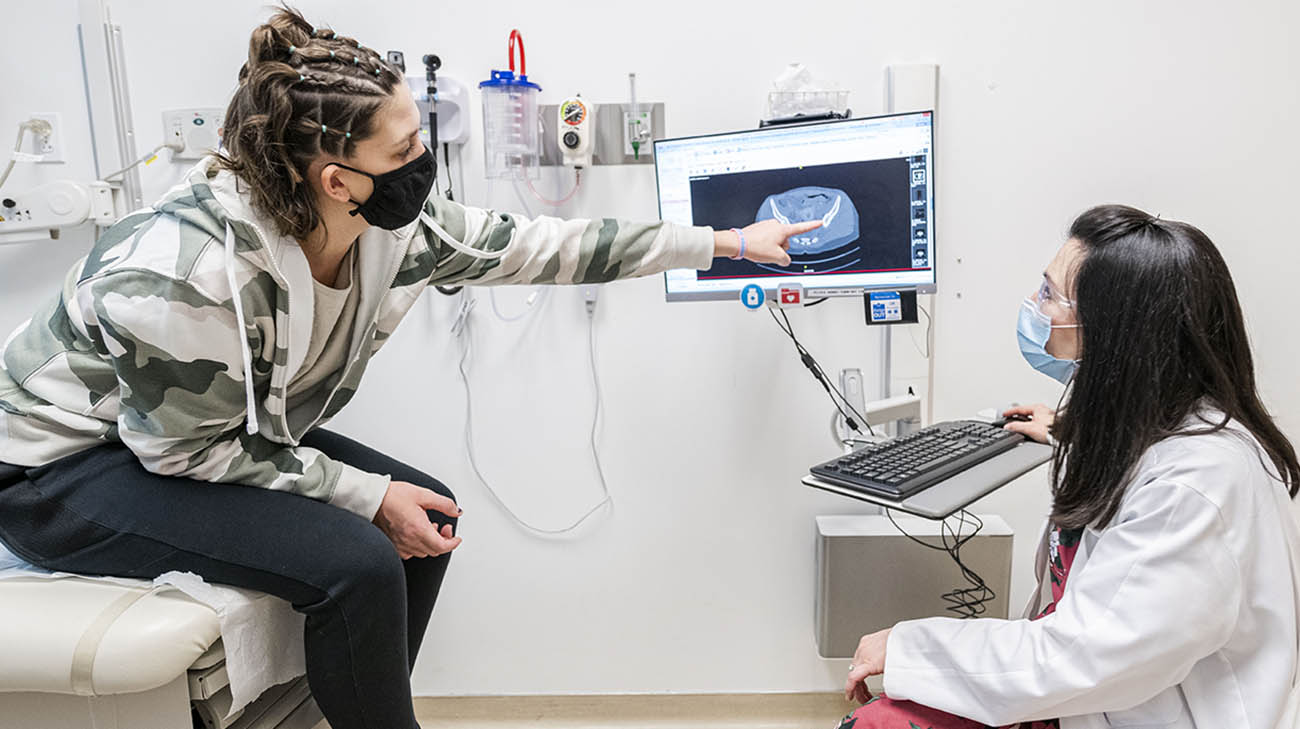 Camryn reviewing her scans, at a follow-up appointment with Dr. Zahler, at Cleveland Clinic Children's. (Courtesy: Cleveland Clinic)
)
After 10 months of in-person chemotherapy treatments, Cam then began taking a maintenance dose, orally. Meanwhile, she and her mother spent three months in Texas where she underwent another rigorous form of treatment, called proton beam radiation therapy. It, too, proved to be effective, but hard to endure, as the radiation caused second and third degree burns to her legs.
"That was probably the toughest time. The burns were in a place where my legs rub together, so walking and sitting were just terribly painful," recalls Cam, who says she's been supported through her entire journey by family (including her three siblings), friends, athletes throughout the Northern Ohio region and even strangers in her community.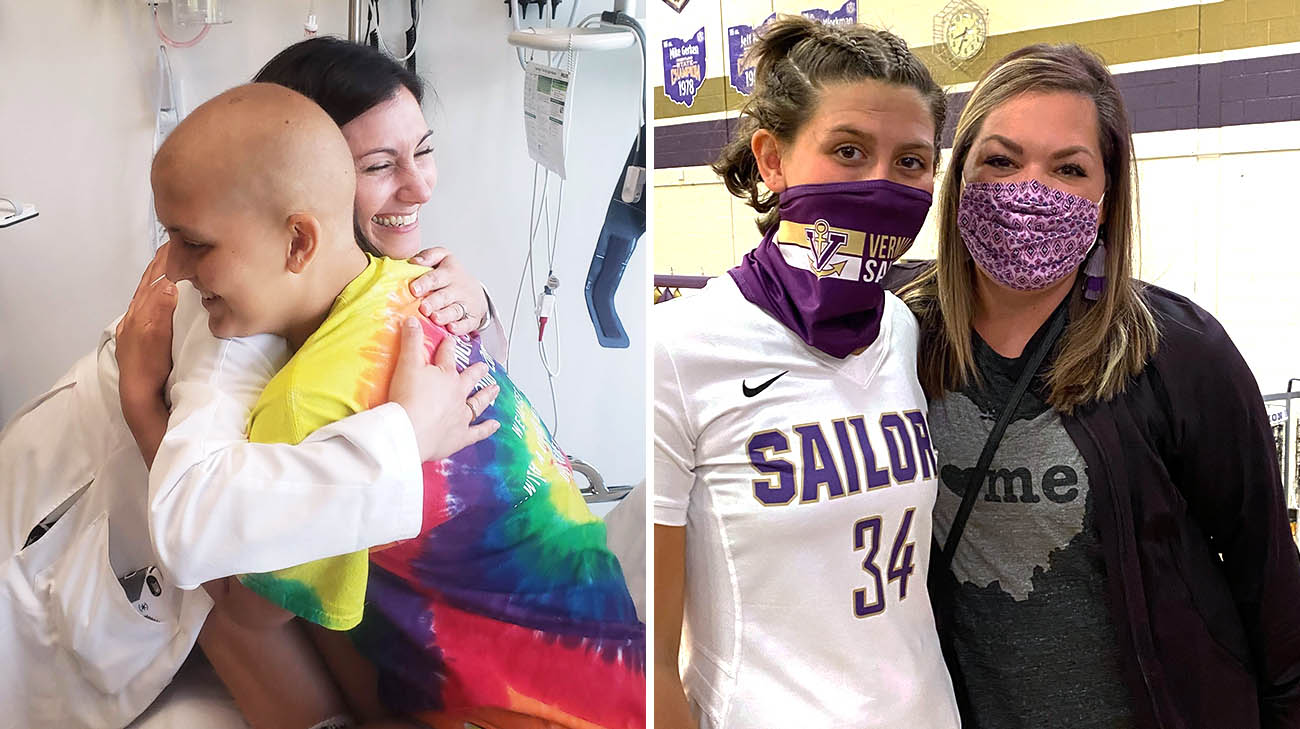 Camryn has had overwhelming support from family, friends, athletes throughout the region and the community, throughout her journey. (left) Dr. Zahler and Camryn in 2019. (right) Camryn and her nurse practitioner, Katie Sobilo. (Courtesy: Aimee Colahan)
Nevertheless, with the help of physical therapy and the blessing of Dr. Zahler, Cam returned to her volleyball and basketball teams for her senior season. For her ability to overcome major medical obstacles and return to playing competitive sports, Cam was honored with the Cleveland Clinic Sports Medicine Courage Award during the 21st Greater Cleveland Sports Awards.
Many are calling Cam courageous, but she has a more matter-of-fact perspective. "I think courage means to be very strong, not put yourself before others and not be sad for yourself," she states.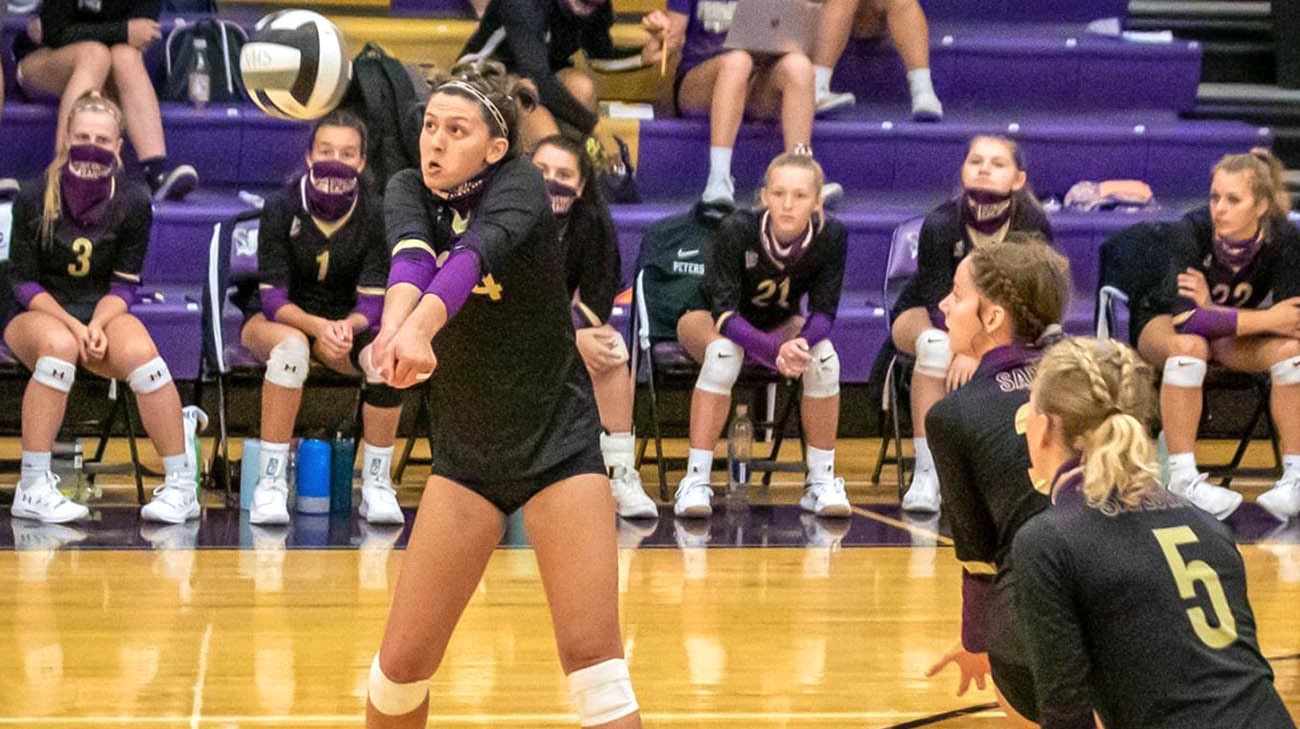 Camryn accepted an offer to play volleyball at Wittenburg University in the fall of 2021. (Courtesy: Minh Tran Photography)
Cam continues receiving scans every three months to ensure there is no evidence of cancer. Upon graduation, she will attend Wittenberg University in the fall of 2021, where she'll continue her volleyball career.
"In life if something doesn't go your way, you can't always be sad or woe is me about it," says Cam. "You have to pick yourself up and keep going."
Related Institutes: Orthopaedic & Rheumatologic Institute, Cleveland Clinic Children's
Patient Stories
Patient Stories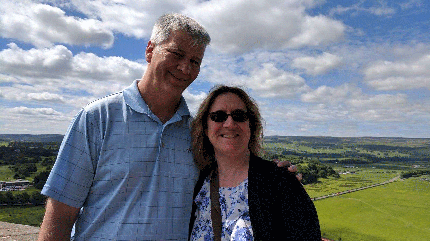 Nov 30, 2023
"I was under enormous stress and having difficulty sleeping, so I reached out to Dr. Saper to see if he had any suggestions as to how I could better cope."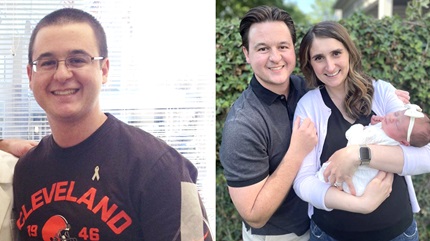 Nov 30, 2023
"At the time of my diagnosis, I was thinking, 'I'm 24. I'm a lifelong nonsmoker. I'm not supposed to get cancer.'"