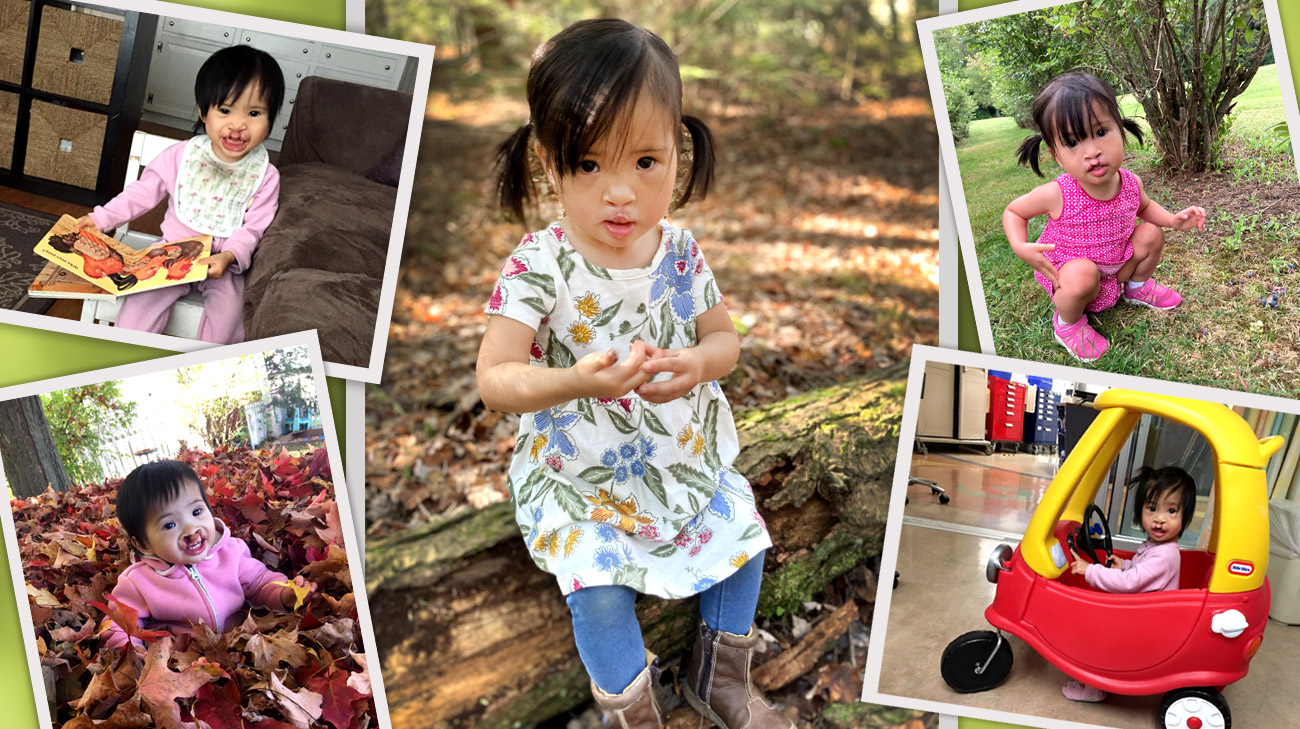 Four. That's the number of children Jonathan and Christy Keiper decided they wanted to complete their family. In 2006 their first child, a daughter named Avelyn, was born. And, two years after that their son, Caleb, came along.
A family of avid travelers from St. Marys, a small town in central Pennsylvania, the Keipers decided international adoption was the way to fulfill their dream of having four children. After a long and arduous adoption process, the family took a trip to Ethiopia to bring home their third child, Judah.
In 2018, with international adoptions in Ethiopia coming to a halt — and not wanting to wait five years to adopt their fourth child — the Keipers did their research and decided to adopt a child from China to complete their family.
"In spring of 2018, my wife and I found a program in China that was fast-tracked if the family was willing to adopt a child who needed special love and care in different medical areas. We decided this was a program that would fit our family well and moved forward with the adoption process," recalls Jonathan.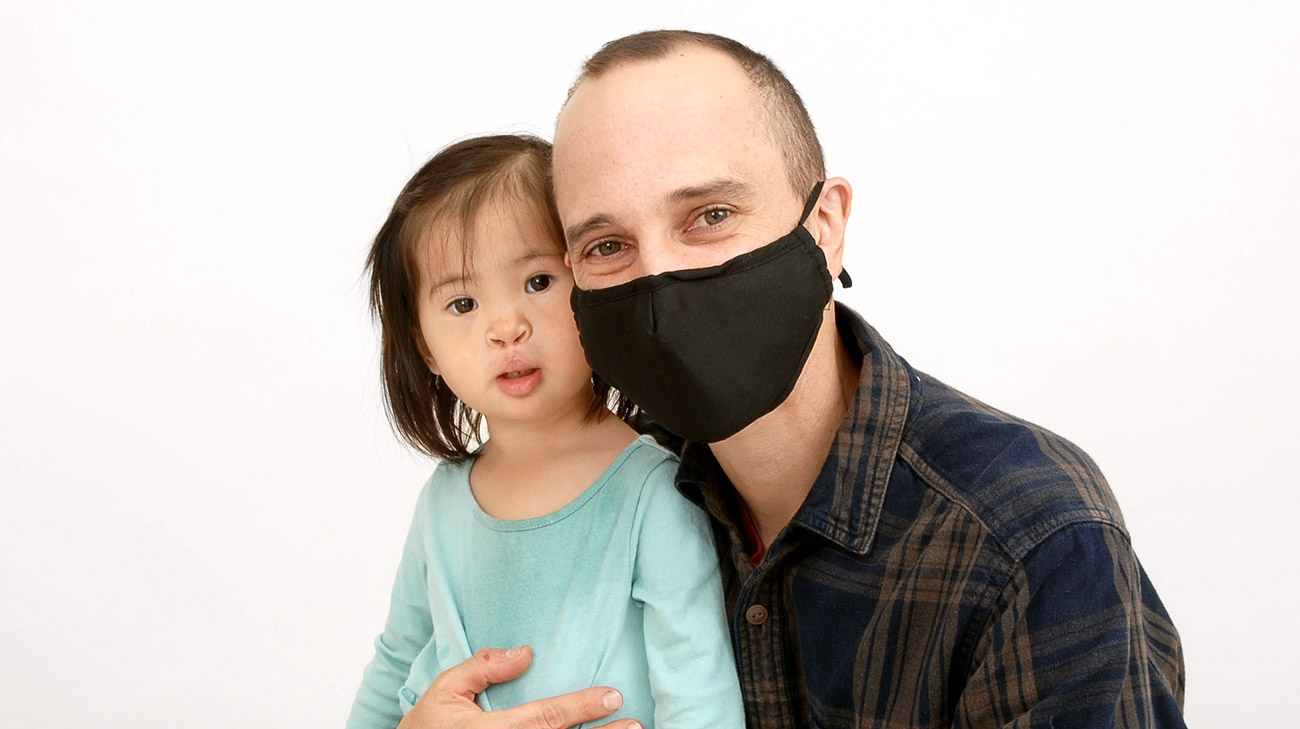 After meeting with the care team in Cleveland Clinic's cleft and craniofacial anomalies clinic, Jonathan Keiper knew that Ellia was in the right hands. (Courtesy Jonathan and Christy Keiper)
The Keipers were matched with a 1-year-old Chinese girl; they named her Ellia Eve. Before she came to the U.S., they were told Ellia had a bilateral cleft lip and palate. That meant tissues in her face and mouth didn't fuse properly. This resulted in two large splits in her upper lip and in the roof of her mouth, difficulty eating (food to come through her nose), speech abnormalities and facial deformity, which led to Ellia being malnourished. Surgery was necessary to correct these issues.
In August of 2019 — a few months after they formally began the adoption process — Jonathan, Christy, Avelyn, Caleb and Judah set out on their trip to China to bring Ellia home. "We fell in love with Ellia the moment we saw her. She was just so precious. But, I wondered if her cleft lip and palate would be able to be repaired due to how severe it looked," says Jonathan. The Keipers spent some time in China finalizing the adoption and exploring the culture of their daughter, but soon headed home to begin Ellia's medical care.
Christy has an autoimmune disease and receives care at Cleveland Clinic. The Keipers decided to continue their relationship with the hospital and scheduled a visit for Ellia at Cleveland Clinic's Cleft Lip-Palate and Craniofacial program upon their return.
"Dr. Bassiri-Gharb's medical ability is simply amazing. Not only did she physically change Ellia's life, her artistic ability made my daughter look even more beautiful than she already was."
During the cleft and craniofacial anomalies clinic, the Keipers spent part of a day meeting with various team members. "It was a fantastic way to get 360 degrees of care with nothing missed. There were caregivers from different medical specialists to social workers to therapists to financial counselors available," explains Jonathan.
This was the first time the Keipers connected with Bahar Bassiri-Gharb, MD, PhD, a plastic surgeon at Cleveland Clinic. "Ellia was around 15 months old when I saw her. She had a very wide unrepaired bilateral cleft lip and palate. The surgery to correct this congenital malformation normally starts within the first three months of life. I knew I'd have to map out a strategic plan since we were really behind schedule," explains Dr. Bassiri-Gharb.
With the complexity of the defects and being behind with the surgery, Jonathan was concerned. "I asked Dr. Bassiri-Gharb if it would be possible to correct Ellia's defects. When she said 'Absolutely!' that put my mind at ease and I knew Ellia was in the right hands," says Jonathan.
Multiple surgeries are needed to repair a bilateral cleft lip and palate. These are usually done earlier when the mouth tissue is softer and malleable. Dr. Bassiri-Gharb knew this case was atypical.
"To turn back the clock, I decided the surgery needed to be done in a different order than standard bilateral cleft and palate surgery," says Dr. Bassiri-Gharb.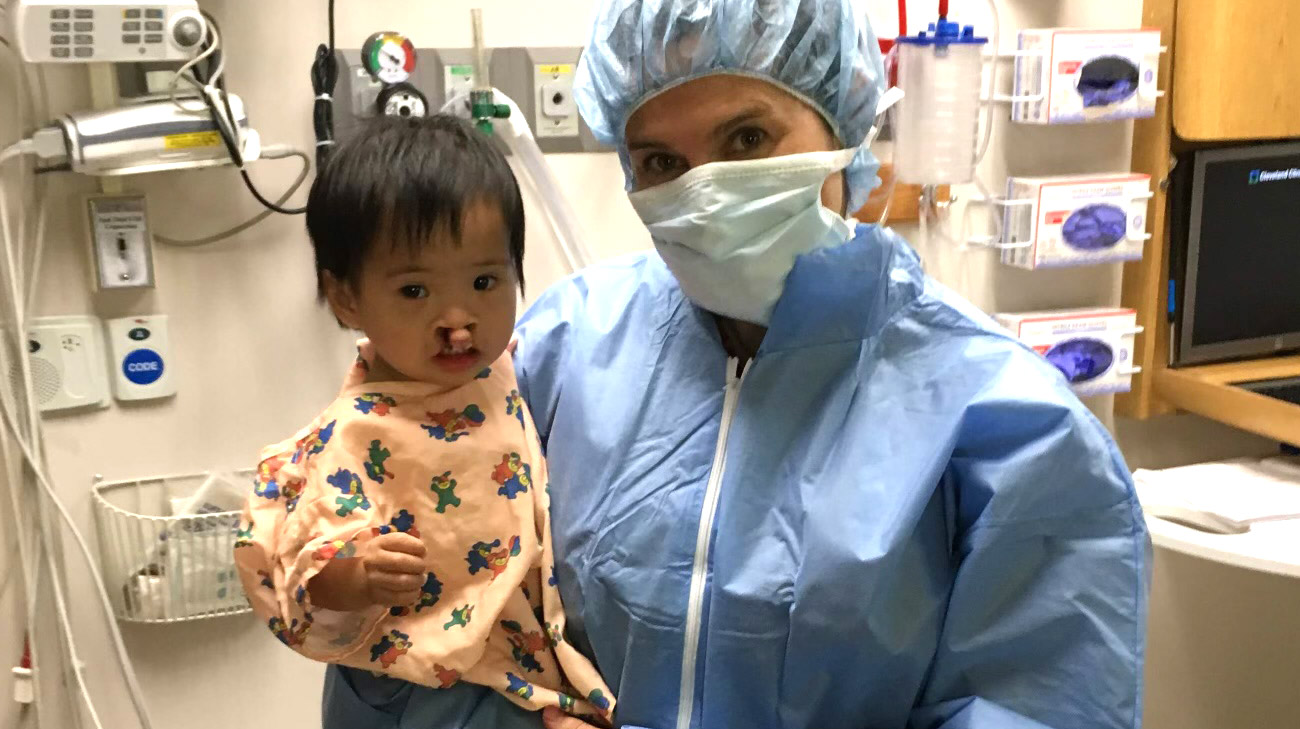 Although Ellia (shown here with her mother Christy Keiper) was older than the preferred age when she was first seen at Cleveland Clinic for bilateral cleft lip and palate repair, Dr. Bassiri-Gharb was able to modify the technique to achieve life-changing results. (Photo courtesy of Jonathan and Christy Keiper)
In October of 2019, Ellia had the first of three surgeries. During this surgery, two procedures were completed: a lip adhesion to narrow the cleft in her lip and gums and to set the nose in a more normal position; and a premaxillary setback to remove part of the septum and place the premaxilla in line with the remaining gum line.
The second surgery took place in March of 2020, at the beginning of the COVID-19 crisis. This surgery focused on repairing Ellia's palate — the roof of the mouth that separates the mouth and nasal cavities. "I had to do a modified technique since Ellia was older than the preferred age. This technique used soft tissues from the inside of her cheek to give needed length to her palate," explains Dr. Bassiri-Gharb.
A lip repair, in August 2020, was her last surgery in this sequence. Dr. Bassiri-Gharb restored the continuity of the upper lip for Ellia.
"Going into this surgery sequence, I had three goals: to lessen the possibility of any future speech issues, to enable Ellia to process food normally and to correct the deformity," explains Dr. Bassiri-Gharb.
Ellia's smile stretches for miles. She loves to laugh and is an inquisitive little girl who likes to explore. She has minimal scarring and attends speech therapy, which helped her master saying "mommy."
Eventually, Ellia will need bone grafting to restore the continuity of her gum line and it is likely that she will need jaw surgery and a definitive rhinoplasty.
"Dr. Bassiri-Gharb's medical ability is simply amazing. Not only did she physically change Ellia's life, her artistic ability made my daughter look even more beautiful than she already was," says Jonathan. "She is truly invested in Ellia as a person, not just as a patient. I can't thank her enough for being there for us as a doctor and a friend."
Related Institutes: Dermatology & Plastic Surgery Institute, Cleveland Clinic Children's
Patient Stories
Patient Stories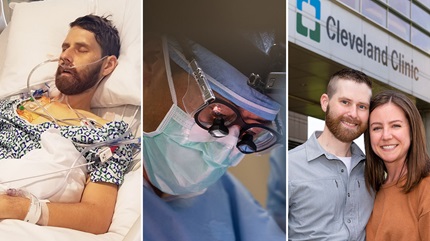 Jul 4, 2022
"We're taking it one day at a time and enjoying every day."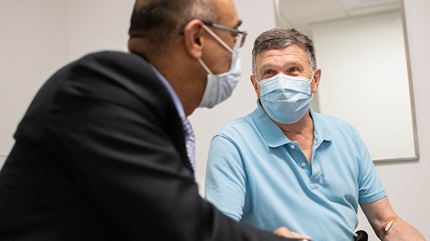 Jul 4, 2022
"I tell Dr. Desai every time I see him I have more energy now than I can ever remember."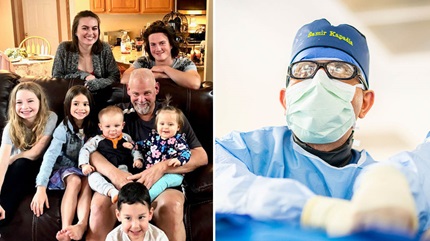 Jun 29, 2022
"There were many times when I thought I wasn't going to make it. Dr. Harb and other Cleveland Clinic specialists were godsends. They saved me."